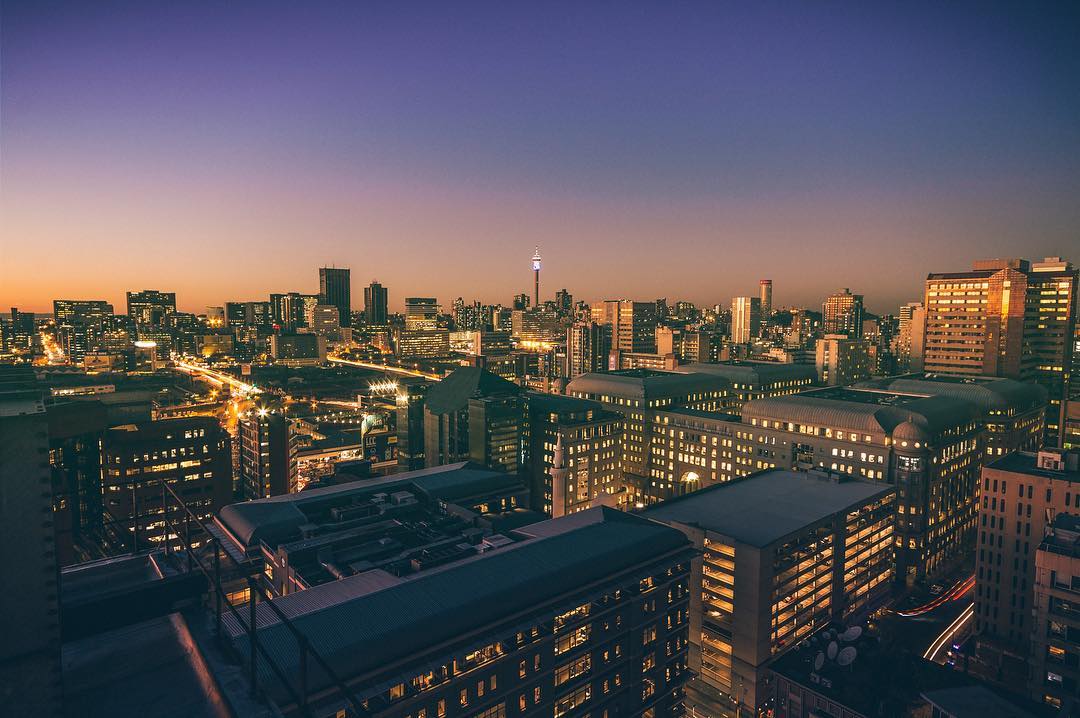 Things To Do In Johannesburg - The Ultimate Guide 2017
Fun things to do, places to visit and must-see attractions in Joburg. Everything from shopping, outdoors and culture to nightlife.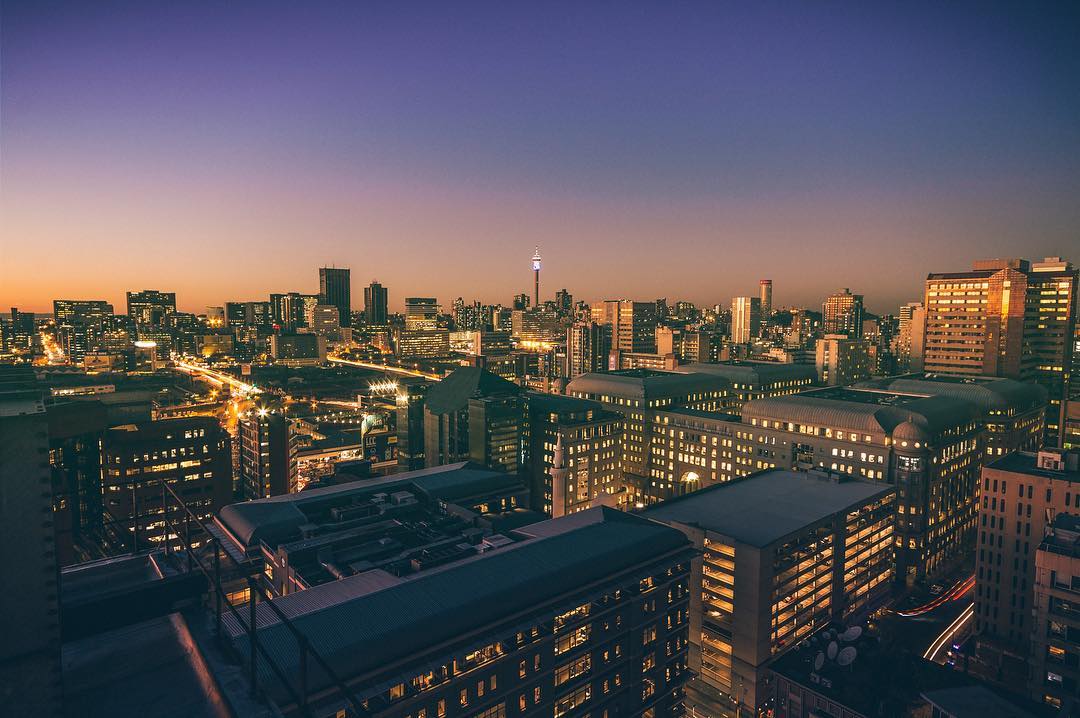 Things To Do In Johannesburg - The Ultimate Guide 2017
Fun things to do, places to visit and must-see attractions in Joburg. Everything from shopping, outdoors and culture to nightlife.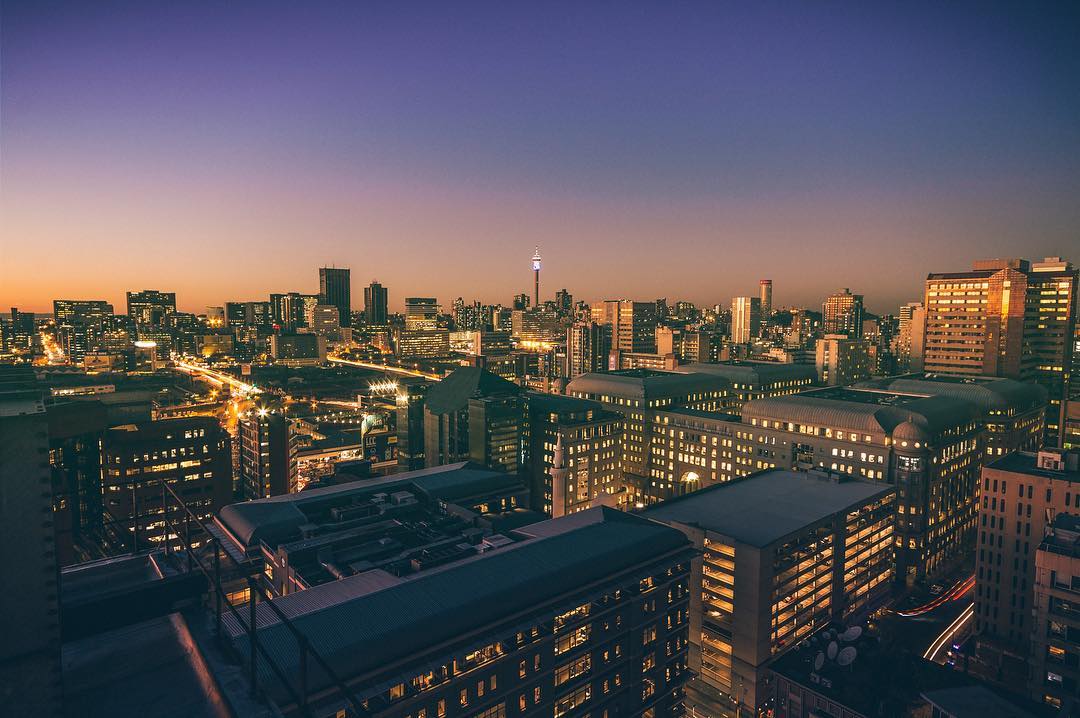 Things To Do In Johannesburg - The Ultimate Guide 2017
Fun things to do, places to visit and must-see attractions in Joburg. Everything from shopping, outdoors and culture to nightlife.
Johannesburg is the economic heart of our country, but more than that, it is a rapidly changing city with a vibrant and eclectic urban culture — a truly cosmopolitan experience.
If you find yourself at a loss for what to do in Johannesburg (known locally as Jozi, Jo'burg or even Egoli — the City of Gold), then look no further. Our comprehensive guide for the urban prospector will show you exactly where the gold mines are.
Don't forget to check what's happening in Joburg today
Outdoor Attractions and Adventures
While Johannesburg is more of a concrete jungle than a green one, there are still many outdoor activities to enjoy.
Interesting flora fact: With over 6 million trees, Johannesburg is often referred to as the world's largest man-made forest.
Orlando Towers - Bungee Jumping
The colourful murals of the Orlando Towers in Soweto form the backdrop for this 100m bungee jump.
A suspension bridge linking the two towers is where the jump happens, giving you incredible views of Johannesburg and the surrounding suburbs.
Entrance Fee:
Operating Hours:
Contact Number: 071 674 4343
Address: Chris Hani Rd, Johannesburg
More Info: Orlando Towers
City Sightseeing Joburg Bus
City Sightseeing offers city tours in a hop-on, hop-off format. This gives you the freedom to decide where you go and how long you stay for. On the bus, the informative audio guide keeps you entertained, teaching you a thing or two you may not have known about the city.
The company offers three tours in Johannesburg. They run throughout the day according to this timetable.
The red city tour takes you through the city centre with stops at the following places and more:
The Apartheid museum (next to Gold Reef City)

Carlton Centre

SAB World of Beer

Constitution Hill (link to the green tour)

James Hall Museum of Transport
You can ditch the tour bus for a minibus and take an extension tour of Soweto. This tour includes visits to the FNB Stadium, the Hector Pieterson Museum and the colourful Orlando Towers.
The green tour stops at:
Constitution Hill (linked to the red tour)

The National Museum of Military History

Johannesburg zoo

Zoo Lake
Tip: City Sightseeing also offers free city walking tours in Johannesburg!
Johannesburg Botanical Gardens
The Emmarentia Dam is surrounded by the Johannesburg Botanical Gardens. Known as the green lung of Johannesburg, the spot is popular for recreational activities such as:
Jogging

Bird watching

Canoeing

Picnics
Over in Parkview, Zoo Lake is also a popular site. It is the venue for the annual Jazz on the Lake concert, Carols by Candlelight and the monthly Artists under the Sun art exhibition.
Bring your dog, go for a walk, take a leisurely boat ride, or just enjoy nature with a picnic.
Nature and Wildlife in Johannesburg
Klipriviersberg Nature Reserve
The Klipriviersberg Nature Reserve is rich with history such as signs that early stone age man once used these lands as their hunting grounds. They used to catch the wildlife that fed on the unique flora and fauna found on these imposing hills.
The reserve offers options of different walks that are all guided by experience guides, so you are definitely in the right hands. On the third Saturday of every month they provide a bird walk where visitors can discover and learn about the bird species that live in these hills.
Operating Hours:

Daily from 6am-6pm

8am in Summer

9am in Winter

Contact Number: (011) 943 3578

Address: 4 4th St, Johannesburg South

More Info: Klipriviersberg Nature Reserve
Tip: Wear comfortable walking shoes and always bring enough water even during the winter months.
Norscot Koppies Nature Reserve
Situated in northern Johannesburg, in the heart of the suburbs, Norscot Koppies translates to "the rocky hill". The granite that is the base in Norscot is over millions of years old, making the soil rich in nutrients.
The two walking trails they offer are designed as self-guided walks where visitors can be self taught about the natural landscape and animals that live here.
Tip: When visiting a nature reserve always take all your litter and belongings home with you. Aim to leave the area exactly as nature intended it to be.
Hiking Trails in Johannesburg
Hennop Hiking Trail
A popular trail in the Gauteng area is the Hennop Hiking Trail, It is a two day hiking trail that can be started from either the Zebra Trail or the Krokodliberg Trail. The trail itself passes the Hartbeespoort Dam, a busy watering hole for the indigenous wildlife, then meanders through the mountain.
Starting Point: Hartenbees Dam, Krokodilberg Trail
Sugarbush Hiking Trail
If two days spent in the mountain is not your cup of tea there are day hike alternatives not too far from JHB city centre.
The Sugarbush Trail is one of those. It is a 9km relatively easy walk that runs along the escarpment of the West Rand. The land itself is protected by the Cradle Of Human Kind World Heritage and runs through both reserve and private land. The summit will find you at the top of the Magaliesburg mountains.
Starting point: Robert Broom Drive
Tips: The trail isn't very shaded so be sure to have protection from the sun. A great family hike but keep a watchful eye on your children as the land was previously used for mining.
Points of Interest
Bioscope Independent Cinema
The Bioscope Independent Cinema in downtown Johannesburg shows a variety of local and international independent films, hosts film fests and facilitates social outreach programs.
They also have a restaurant which means you can have pizza and drinks (yes, alcohol included) while watching your movie!
Contact Number: 011 039 7306
Address: 286 Fox St, Johannesburg
More info: The Bioscope
The Sci-Bono Discovery Centre
The Sci-Bono Discovery Centre is a world-class science centre. They offer dynamic learning experiences with 400 permanent exhibits as well as temporary and travelling exhibits (such as Body Worlds and The Cycle of Life).
The exhibits are interactive and visitors are encouraged to touch, feel, press and play to their heart's content.
SAB World of Beer
The SAB World of Beer has twice been named the number one tourist attraction in South Africa.You can take a tour that explores the rich history of beer and the role it has played (culturally, socially and economically) in South Africa.
Alternatively, opt for a tour of the largest brewery in South Africa, the Alrode Brewery, do a beer tasting, or even a beer pairing. If you love beer, then this is the place for you!
The Financial District (JSE)
Reminiscent of Wall Street in New York, the Johannesburg financial district is an attraction in its own right. Located in the Jozi CBD, it is home to several large mining houses, the Johannesburg Stock Exchange (or JSE), and South Africa's major banks (ABSA, First National Bank, Standard Bank and Barclays).
The financial district, once a victim of urban decay, has undergone a welcome revival and is now a vibrant urban district. Beautiful architecture combined with restaurants, shops, luxury hotels and a thriving nightlife makes this a cosmopolitan city experience not to be missed.
Carlton Centre
At an impressive 50 stories or 230m high, the Carlton Centre is officially the tallest building in Africa. There is much to be seen in every direction from atop the Carlton.
Looking south, you'll see the mining belt along the gold reef. If you look south-west, you'll see the FNB Stadium, built for the 2010 Soccer World Cup, and to the north you can see the impressive skylines of Braamfontein and Hillbrow.
The Carlton also houses a massive ground-level and underground shopping centre underneath the office tower.
These spectacular views of the city of Johannesburg will set you back a token fee of R15 for adults and R10 for children.
Maropeng: Cradle of Humankind
Maropeng is the official visitors' centre for the Cradle Of Humankind and Sterkfontein Caves.
An hour's drive outside of Johannesburg, the Maropeng visitors' centre looks like a grass-covered hill from the outside. Once inside, the tour starts with a boat ride on an artificial lake, where you experience the four classical elements that made life possible, taking you to the main exhibition area.
The exhibits leads you through the highlights of our evolutionary journey including:
How our brains developed

Where language came from

When we first used fire

The future risks humanity is facing
At the end of the tour, you will emerge from the back of the building to a striking view of the rolling hills facing the Magaliesberg. Looking back, you will see the grassy hill transformed into a futuristic building of glass and steel, a symbol of how far we've come as a species.
You can also visit the Sterkfontein Caves where famous fossil discoveries have been made. Among the fossils are those of Mrs Ples and Little Foot, an almost complete Australopithecus skeleton. You can easily visit both the Sterkfontein Caves and Maropeng in a day, experiences which complement one another.
Tip: Combination tickets (at discounted rates) and special tickets for students and groups are available.
Entrance Fee:
Operating Hours:
Contact Number: 014 577 9000
Address: R563 Hekpoort Road, Sterkfontein
More Info: Maropeng
Theatres in Johannesburg
The Teatro and Peter Torein Theatre
Based at Montecasino, the Teatro hosts a variety of live events and concerts as well as comedy shows.
The Peter Torein Theatre hosts productions, comedy shows and other live entertainment.
Joburg Theatre
The Joburg Theatre in Braamfontein has:
3 theatres

News Cafe

8 function rooms for private dining or corporate functions

dance studios

Space.com - a facility for the achievement of community development goals
Details:
Contact Number: 011 877 6800
Address: Loveday St & Hoofd St, Johannesburg
More Info: Joburg Theatre
Market Theatre
The Market Theatre in Newtown is an independent venue that promotes South African theatre.
Operating Hours:

Tues - Fri, 11am - 8:30pm

Contact Number: 011 832 1641
Address: 56 Margaret Mcingana St, Newtown
More Info: Market Theatre
Museums in Johannesburg
Johannesburg is home to several fascinating museums that focus on its social, political and cultural history.
The Apartheid Museum
The Apartheid Museum tells the story of 20th century South Africa with 22 exhibitions by historians, filmmakers and designers detailing the heart-breaking stories and events of the Apartheid era.
(Apartheid — meaning "separation" – was the government-sanctioned segregation of the population by race that lasted for around 40 years.) The construction of the museum was funded by Gold Reef City and its design is a wonderful example of modern South African architecture. Visitors usually visit for about 2 hours.
Entrance Fee:
Operating Hours:
Contact Number: 011 309 4700
Address: Gold Reef Rd, Johannesburg
More Info: Apartheid Museum
The Nelson Mandela Centre of Memory
Nelson Mandela is arguably the most famous person in recent South African history. The Mandela Foundation constructed a museum and archive about the life of Nelson Mandela and his social justice work.
The Nelson Mandela Centre of Memory contains exhibits about his life, his exile and his history-changing years as president of South Africa. Entrance to the museum is free but booking is essential.
Hector Pieterson Memorial and Museum
The Hector Pieterson Museum is in Orlando West, Soweto. It commemorates the role of the country's students in the struggle against apartheid and particularly the role played by the school children who took part in the Soweto Uprising of 1976.
The museum was named after one of the students protesting against the sub-standard level of education in black schools who was shot by the apartheid police. The student was the 12-year-old Hector Pieterson.
The iconic photograph of Pieterson's body being carried by a fellow student, his sister running alongside them, has become a powerful symbol of the senseless cruelty, brutality and repression experienced under the Apartheid regime.
Entrance Fee:
Operating Hours:
Contact Number: 011 536 0611
Address: 8287 Khumalo Rd, Johannesburg
More Info: Hector Pieterson Museum
Constitution Hill
Constitution Hill gives you an insight into the evolution of human rights in South Africa. It is home to disused men's and women's prisons, an old fort and the Constitutional Court of South Africa.
The Constitutional Court is the highest court in South Africa and protects the human rights of all citizens. You can choose from a variety of tours and experiences such as the highlights tour, art and justice tour or even a night tour.
Tip: If you visit as part of a City Sightseeing Red Bus tour, you are eligible for a discount on your entrance ticket!
Entrance Fee:

R30 to R300 (depending on tour)

Operating Hours:
Contact Number: 011 381 3100
Address: 11 Kotze Road, Johannesburg
More Info: Constitution Hill
National Museum of Military History
The museum was built as a memorial for the South Africans who have died in service to their country and to preserve South Africa's military history. The exhibits at the National Museum of Military History include:
Hardware — such as army guns, small arms, armoured vehicles and aircraft

Awards — including orders and decorations

Memorials — for the Anglo-Boer War and the First World War
One of the best displays allows viewers to see just how medicine was practiced in the field during war times.
The Lindfield Victorian House
The Lindfield Victorian House Museum was designed by Herbert Baker, a prominent British architect. It has been decorated precisely as it would have been more than 100 years ago.
Stepping into its halls is like stepping back in time, with 22 rooms showcasing a Victorian era homestead.
Entrance to the museum is by appointment only and this includes a 2-hour tour.
James Hall Museum of Transport
James Hall Museum of Transport was established in the 1960s and holds many collections and thematic exhibits about the history of transport in South Africa.
The collections cover all forms of transport, including:
Animal-drawn vehicles

Bicycles

Motorcycles

Buses, Coaches and Motorcars
The extensive collection of motorcars is a must-see. It features a selection of vintage cars from South Africa's motoring history, including a 1940s Model T Ford and locally manufactured electric cars.
Tip: Take a picnic along and enjoy the beautiful picnic grounds after your visit.
ABSA Money Museum
Located in the city's bustling financial district, the ABSA Money Museum is obviously money-obsessed. It holds a collection of the different forms of money used throughout South African history, detailing the birth of money as we know it today as well as the advent of the modern banking system from abacuses.
Exhibits include:
A history of money in South Africa — from 4500 years ago where commodities such as salt, cowrie shells, beads and animals were exchanged for services to modern notes and coins

A display of coins and notes from all over the world

A history of the ABSA bank group

The history of technology in South African banking
Details:
Entrance Fee:
Operating Hours:
Contact Number: 011 350 4167
Address: 15 Troye St, Johannesburg
More Info: Absa Money Museum
Movies
Find the latest movies and showtimes in Joburg. See Trailers, Reviews, Ratings. Release Dates & More - (2D, 3D, IMAX & IMAX 3D, Scene XTREME & VIP, PRESTIGE, IL GRANDE)
Markets & Shopping
The saying "shop till you drop" really does apply here, as Johannesburg is home to a plethora of markets and malls. Whether you prefer malls or love a good market, you can get your fix of retail therapy in Jo'burg.
Markets in Johannesburg
Much like Cape Town, Johannesburg has a thriving market culture with something for everyone. That's why it makes our guide of things to do in Johannesburg.
1 Fox precinct
1 Fox Precinct in Ferreirasdorp was part one of the first mining camps that sprung up at the time of the Johannesburg gold rush.
Today, this precinct has been transformed into a dynamic cultural hub, also home to businesses such as:
Good Luck Bar & Restaurant

Fox Junction Event Venue

Mad Giant Craft Brewery

The Market Shed — a market selling arts, crafts, food and music. It is usually open Friday through Sunday. You can find more details on their website.
Details:
Operating Hours:
Contact Number: 011 832 1744
Address: 14 Alexander Street, Ferreirasdorp
More Info: 1 Fox Precinct
Neighbourgoods Market
You simply must pay a visit to the Neighbourgoods Market at 73 Juta Street in Braamfontein.
Every Saturday from 9am-3pm, this market, inspired by the famous Old Biscuit Mill Neighbourgoods Market in Cape Town, offers farm-fresh foods and specialty goods.
It is a great place to spend a Saturday morning with friends, enjoying the local community and energy that is so uniquely Joburg.
Operating Hours:
Contact Number: 081 416 2605
Address: 73 Juta Street, Braamfontein
More Info: Neighbourgoods Market
LoCrate Market
This is another opportunity for local traders and entrepreneurs to come together and showcase their craftwork.
The LoCrate Market represents the city it is in — a distinctly Eurocentric concept that has been Africanised. On the first Sunday of every month, come and experience local foods and African designs set to the beat of Afro-jams that keep the vibe going while you shop.
Contact Number: 073 521 9035
Address: Corner Kudu street, Orlando West
More Info: LoCrate Market
First Thursdays
On the First Thursday of every month, something special happens in Rosebank, Braamfontein and Maboneng.
Johannesburg's city art galleries, cultural attractions and restaurants stay open late allowing residents to explore the city and experience art and culture on foot. First Thursdays is an opportunity to experience local culture for free while enjoying an evening with friends.
You can plan your own route by visiting the First Thursdays website.
Bryanston Organic Market
Every Thursday and Saturday, you can enjoy the wares on offer at the Bryanston Organic Market. Fresh produce, deli foods, baked goods, arts, crafts, clothing, jewellery and alternative medicines are all on offer.
Tip: There are often special events such as brand promotions, live music, and children's activities.
Social Market
This market is a platform for all forms of socially interactive industries such as music, fashion and culinary arts, even media and advertising showcase their work.
Keep an eye on their Facebook page for details about upcoming dates.
Johannesburg Market
The Johannesburg Market is the largest fresh produce market in the world. Around 5 000 farmers from across South Africa set up shop Monday through Saturday.
Operating Hours:
Contact Number: 011 992 8000
Address: 4 Fortune Road, City Deep
More Info: Johannesburg Market
Flower Market
Johannesburg has the largest cut flower market in South Africa, Multiflora.
Known simply as the Flower Market, it is open Monday to Saturday and houses 16 different flower merchants who, while they generally supply florists, will sell directly to the public here.
Operating Hours:
Contact Number: 011 613 4011
Address: Multiflora road, City Deep
More Info: Multiflora
Boksburg Flea Market
If you are looking for a bargain or just some general bric-à-brac, head out to the Eastrand Boksburg Flea Market.
Everything from shoes to car stereos and vintage oddities can be bought at this eclectic market which runs from Tuesday to Saturday.
Operating Hours:
Contact Number: 011 823 2618
Address: 4 Frank Road, Boksburg
More Info: Boksburg Flea Market
Rosebank Sunday Market
If you are looking for something to do on a Sunday, try the Rosebank Sunday Market.
It caters to all tastes with a kid's zone to give mom and dad a break, vintage clothing stands, a coffee bar, food stalls and a fully licensed rooftop bar.
Operating Hours:
Contact Number: 011 028 7818
Address: 50 Bath Avenue, Rosebank
More Info: Rosebank Sunday Market
Shopping in Johannesburg
Mall of Africa
Imagine this: Hundreds of stores, beautiful architecture, stores like Woolworths, Checkers, Topshop and H&M. All included in the Johannesburg shopping scene, the Mall of Africa.
Operating Hours:
Contact number: 010 596 1470
Address: Magwa Crescent, Midrand
More info: Mall Of Africa
Sandton City Mall
For a refined shopping experience, look no further than Sandton City, in the prestigious suburb of Sandton in Johannesburg. This mall is a unique shopping destination that infuses international shopping and brands with a South African flair.
There are over 300 leading local and international retailers such as Hugo Boss, Louis Vuitton, Carrol Boyes and Apple.
After your spree, take a well-earned break at one of the world class cafés and patisseries where you can sip on the world's finest coffees, enjoy a French croissant, or a slice of local milk tart.
Sandton City is conveniently located within walking distance of the Sandton Gautrain station and within easy access from highways and main roads within Sandton CBD.
Operating Hours:
Contact Number: 011 217 6000
Address: 163 5th St, Sandton, 2031
More Info: Sandton City Mall
44 Stanley
A collection of specialty health, food, fashion, and furniture showrooms are at 44 Stanley, in restored 1930s industrial buildings in Milpark. The old spark of the place combined with the modern showrooms and fashion stores create a vibrant atmosphere.
You could grab some coffee from Bean There Coffee, shop for textiles at Mungo, have lunch at Vovo Telo, and browse the antiques at Antiques and Heritage of Europe.
Operating Hours:
Contact Number: 011 482 4444
Address: 44 Stanley, Milpark
More Info: 44 Stanley
27 Boxes
Based on a European concept, 27 Boxes in Melville is built entirely from shipping containers. It offers an indoor and outdoor shopping and lifestyle experience with an exciting and constantly evolving mix of stores.
It serves as a platform for designers, artists, craftsmen and entrepreneurs to showcase their wares.
Tip: They have a not-to-be-missed night market every Wednesday with live music and eclectic food stalls.
Operating Hours:

Tues - Sun, 10:30am - 6pm

Contact number: 0860 109 237
Address: 75 4th Ave, Melville
More Info: 27 Boxes
Other Shopping Malls in Johannesburg
Eastgate mall is the people's mall. It houses over 270 stores and is conveniently located close to OR Tambo International Airport.
Operating Hours:
Contact Number: 011 479 6000
Address: 43 Bradford Road, Bedfordview
More Info: Eastgate Mall
If you are looking for small odds and ends you would find at your local R5-store, try the China Mall Johannesburg. The only difference is that instead of one store, there are over 500 for you to peruse!
Operating Hours:
Contact Number: 011 479 6000
Address: Cnr Main Reef Road, Johannesburg
More Info: China Mall Johannesburg
For an eastern bazaar experience (without paying for the plane ticket), pay a visit to the Oriental Plaza. This mall resembles an Indian market with over 250 individual stores, independently owned and run, selling everything from curries and spices to fabrics and homeware.
Operating Hours:
Contact number: 011 836 6752
Address: 38-60, Lilian Ngoyi Street, fordsburg
More info: Oriental Plaza
Restaurants & Coffee
Restaurants in Johannesburg
Cube Tasting Kitchen
This modern restaurant has two different venues: one in the hip Maboneng and the other in Parktown North.
Boasting a 10-course tasting menu, Cube Tasting Kitchen is a unique and modern dining experience. The restaurants feature open kitchens and emphasize fresh produce.
Operating Hours:
Contact Number: 082 422 8158
Address: 24 Albrecht St, Johannesburg
More Info: Cube Tasting Kitchen
Atholplace Restaurant in Sandton
Atholplace is a five star, boutique hotel in the heart of Athol — a stone's throw from the hustle and bustle of Sandton.
It's a little oasis that boasts manicured gardens, exquisite décor, gorgeous art, incredible food and serves as the perfect spot for a meal even if you're not a hotel guest.
Operating Hours:
Contact Number: 011 783 3410
Address: 90 Pretoria Ave, Athol
More Info: Atholplace
Moyo - Melrose Arch
Moyo is a multi-level restaurant, with an African feel, that features live bands to indulge you while dining. Just like Africa, this venue is colourful and friendly with smiles all around. Modern touches are noticed throughout yet they stick to their African roots and culture. They are famous for their warm welcoming staff and a sense of excitement fills the air.
Operating Hours:
Contact Number: (011) 684 1477
Address: Melrose Arch, Shop 5, The High Street, Melrose Arch, Johannesburg
More Info: Moyo
Coffee in Johannesburg
While Cape Town is considered the coffee capital of South Africa, Johannesburg is a close second. Try out some of these hip coffee spots in Johannesburg.
Bean There Coffee
Bean There Coffee Company sells fair-trade coffee at their branches in Braamfontein and Milpark. Coffee with a conscience.
Contact Number: 087 310 3100
Address: 44 Stanley Ave, Milpark
More Info: Been There coffee
Father Coffee
Father Coffee in Braamfontein and Rosebank is another innercity hotspot that offers great coffee (they say the best) as well as pastries and snacks.
Contact Number: 082 513 4258
Address: 177 Oxford street, Rosebank
More Info: Father Coffee
Origin Coffee
Origin Coffee Roasting in Maboneng offers the full coffee experience. You can taste, buy, participate in courses and even get something to eat.
Things to Do with Kids
Johannesburg Zoo
The Johannesburg Zoo in the northern suburbs is one of the most popular local and tourist attractions. Founded in 1904, it covers 55 hectares of land (roughly the size of 55 rugby fields) which was donated to the public for recreational use by the firm of the late Hermann Ekstein.
The zoo houses a wide range of animals, such as:
Lemurs

Monkeys

Birds

Crocodiles

The Big 5

Hippos

Gorillas
Details:
Entrance Fee:
Operating Hours:
Contact Number: 011 646 2000
Address: Jan Smuts Ave, Parkview
More Info: Johannesburg Zoo
Gold Reef City
Gold Reef City is a family destination. The main attraction is the themed amusement park built on the site of an old gold mine.
A mere 8km from the Johannesburg CBD, Gold Reef City has 11 different rides and if amusement parks aren't your thing, there is a casino, movies, a theatre (The Lyric), restaurants and a world-class hotel.
Tip: Non-rider adults get cheaper tickets!
Entrance Fee:

Thrill Rider - R190 (above 1.3m)

Non Rider - R110

R120 per person under 1.3m

R485 family ticket (2 Adults and 2 Children under 1.3m)

Children under 3 years are admitted free of charge

Operating Hours:
Contact Number: 011 248 6800
Address: Northern Pkwy, Johannesburg
More Info: Gold Reef City
Jozi X
Whether you are 5 or 75 years old, Jozi X in Bryanston has an adventure for you. The park offers activities such as trapeze, jousting and even tight-rope walking in a safe environment (with lots of padding!).
Bring a group of friends and have a day of friendly (or not so friendly) competition or perhaps enter one of the park's tournaments and see how you do against other avid players.
Entrance fees vary so check out the Jozi X website for details.
Relax & Unwind
After all the active fun you've had browsing all the shops, markets and adventure parks, it's time to unwind with some more relaxing things to do in Johannesburg.
Picnic At The Vaal Dam
Although not technically in the city, a mere 1 hour's drive south of Johannesburg will bring you to the Vaal Meander. This spot brings some refreshing tranquillity back into the hustle and bustle of city life.
The surrounding area is well known for its craft factories, outdoor adventure centres, entertainment, animal attractions, sporting facilities, boating and world class conference venues. The banks of the dam are often frequented by picnic goers, as it is the perfect picnic spot in JHB.
Plenty of delightful bed & breakfasts, self-catering establishments and romantic wedding venues are available on the banks of the Vaal River, making it the perfect place to stay a while.
Spas in Johannesburg
Melville Wellness Centre Day Spa
Melville Wellness Centre is a sanctuary for relaxation and unwinding. Neighbouring the Melville Koppies Nature Reserve, feel at one with the earth at this day spa. The Spa offers couples treatments and visitors can enjoy a relaxing soak in the jacuzzis.
Operating Hours:

Tue-Fri, 7am-6pm

Sat and Mon, 8am-4pm

Contact Details: (011) 477 5866
Address: 37 Arundel Road, Johannesburg
More Info: Melville Wellness Centre Day Spa
Life Day Spa Rosebank
Life Day Spa in Rosebank is one of the newer editions to Life Day Spa range. They provide the same level of professionalism and class their other branches display. Some of the facilities they have available are:
Heated Indoor Pool

Flotation Pool

Sauna

Steam Room
With the excellent reputation behind them Life Day Spa has all your rejuvenation needs covered.
Operating Hours:

Mon-Thu, 8am-7pm

Fri and Sat, 8am-5pm

Sun, 9am-5pm

Contact Details: (011) 447 2255
Address: 26 Bolton Road, Johannesburg
More Info: Life Day Spa
Four Seasons Spa
The Four Seasons Spa aims to bring the beauty of nature indoors with a modern sophisticated feel. The main attraction is their infinity pool that is easily viewed from the couples treatment rooms.
The spa tempts you to return with their amazing treatments and packages. The staff are helpful and well-trained and there is never a towel left out of place. Special attention to detail gives this spa a five star rating.
Operating Hours:
Contact Details: (011) 481 6450
Address: 67 Jan Smuts Avenue, Johannesburg
More Info: Four Seasons Spa
Golf in Johannesburg
Dainfern Golf Estate
The Dainfern golf course in Midrand was designed by the renowned Gary Player and Phil Jacobs. The course is challenging and beautiful with stunning views, a tranquil setting and six river crossings.
The course also has a golf shop, restaurant and driving range (250m). Rates vary, depending on the number of holes you want to play, so visit the Dainfern website to find out before you go.
Operating Hours:

Mon-Sat, 7am-11pm

Sun, 7am-10pm

Contact Number: (011) 875 0400
Address: 633 Gateside Avenue, Dainfern, Midrand
More Info: Dainfern Golf Estate
Serengeti Golf and Wildlife Estate
The Serengeti Golf and Wildlife Estate, only 15km from OR Tambo International Airport, offers you an African golfing experience. The estate boasts not one, but two courses, both designed by Jack Niklaus. The estate also has a golf shop, golf academy and a restaurant.
Tip: You may qualify for a discount if you're accompanied by a member, are a member of another club or a member of a sister club.
Huddle Park
Huddle Park is a free, public golf park and so much more. It is a place for golf, running, CrossFit, walking and has a restaurant to satisfy your ravenous appetite after sports.
So, whether you fancy practising your swing or just enjoying a walk on the green, give it a try.
Operating Hours:

Tue-Sat, 7am-6pm

Sun, 7:30am-6pm

Mon, 12pm-6pm

Contact Number: (011) 640 6693
Address: Club Street, Linksfield
More Info: Huddle Park
Things to Do at Night
Johannesburg is an energetic city that is young at heart and the nightlife doesn't disappoint. Get ready for information on the best pubs, clubs, dance and party spots in Johannesburg.
Bars in Joburg
The Orbit - Jazz Bar
Braamfontein is a booming and dynamic part of Johannesburg that is home to The Orbit. This bar is a venue for jazz musicians to show off their skill while customers enjoy a drink or bite to eat.
Operating Hours:

Sun-Thurs, 7pm - 2am

Fri-Sat, 5pm - 2am

Contact Number: 011 339 6645
Address: 81 De Korte St, Braamfontein
More Info: The Orbit
Good Luck Bar — Live Music
The Good Luck Bar is a live music and food venue. They have some of the best local and international acts performing and have become a local hangout for the open-minded liberal crowd.
A night at the Good Luck Bar promises good food, good music and good fun.
Contact Number: 084 683 4413
Address: 1 Fox St, Johannesburg
More Info: Good Luck Bar
Kitchener's Pub
Local pub by day and party hotspot by night, Kitchener's progressive and varied music policy means that you to get to experience performances by some of the best local and international DJs right here in Jo'burg.
It is also an audiophile's heaven as the venue boasts one of the best sound systems anywhere in South Africa! Come for a night of excellent booming music.
Operating Hours:

Mon-Thur, 10am - 2am

Fri-Sat, 10am - 4am

Sun, 10am - 12am

Contact Number: 011 403 0166
Address: 71 Juta St, Johannesburg
More Info: Kitchener's Carvery Bar
Ace and Pearl
In the upmarket neighbourhood of Craighall, you will find Ace + Pearl wine bar. The venue sports exposed brick interiors and minimalist design, drawing focus to the wines which are interesting, unusual and change regularly. With exquisite tasting menus and top-tier wines sold by the glass or bottle, this venue caters to the more discerning wine lover.
Operating Hours:

Tue-Thu, 5pm-10pm

Friday, 3pm-11pm

Saturday, 2pm-10pm

Address: Albans Square, Randburg
More Info: Ace and Pearl
Veuve Clicquot Champagne Bar
The Veuve Clicquot Champagne Bar in Rosebank, unsurprisingly, offers cocktails and drinks of the bubbly kind. Housed in the Tsogo Sun Hotel, it's a funky place to enjoy modern bar snacks, great views of Johannesburg and, of course, a well-earned drink.
Operating Hours:

Breakfast: 6:30am-10:30am

Lunch: 12pm-3pm

Dinner: 6pm-10pm

Closure: 12am

Contact Number: (011) 344 8442
Address: 4th Floor, 54 Bath Street, Rosebank
More Info: Veuve Clicquot Champagne Bar
The Landmark
The Landmark cocktail bar in Bryanston is inspired by landmarks throughout Johannesburg from the Rissik Street Post Office to the famous Vilakazi Street. Their menu focuses on classic cocktails, but also includes an extensive wine list and a focused beer list.
Operating Hours:

Tue-Sat, 12pm-2am

Sun, 12pm-7pm

Contact Number: (011) 463 5081
Address: Bryanston Shopping Centre, Sandton
More Info: The Landmark
Hell's Kitchen
If mainstream isn't your vibe, Hell's Kitchen in Melville might just be. Borrowing from the 1920s New York speakeasy, with easy jazz and epic rock music, Hell's Kitchen is a getaway from the masses.
Live music on the weekends, a saloon-style menu, an impressive selection of wines, whiskeys and cocktails, plus a secret poker room behind a conveniently placed bookcase all adds to the allure of this sought-after destination.
Operating Hours:
Contact Number: 079 980 9591
Address: 4 7th Street, Johannesburg
More Info: Hell's Kitchen
Clubs in Joburg
Choose from a great selection of premium nightclubs, lounges, bars and pubs.
Taboo
Visit Taboo for the best local and international DJs, decadent interiors and breath-taking views of Sandton.
The club, located in Sandton, spans two levels with four distinct spaces offering the perfect venue for entertainment.
Operating Hours:
Contact Number: 011 783 2200
Address: Cnr Fredman Drive, Sandton
More Info: Taboo Night Club
Truth
Situated at the old snake park in Midrand, Truth is Joburg's ultimate dance club if you're craving a night of rhythm and dance. At Truth, you can experience a wide range of electronic music, featuring top local and international DJ's.
There are multiple dance floors and parties go on until the early hours of the morning. It's a cornerstone of the Johannesburg clubbing scene.
Operating Hours:
Contact Number: 011 315 9295
Address: Old Pretoria Rd, Midrand
More Info: Truth Night Club
Madison Avenue
Madison Avenue is one of the best clubs in Johannesburg. They play mostly house and commercial music and offer a safe place to party the night away.
Operating Hours:
Contact Number: 011 234 4484
Address: 19 Wessel Rd, Johannesburg
More Info: Madison Avenue Rivonia
Hush
Hush is your one stop destination for opulence in a nightclub. It's the ideal venue for those of you who enjoy swaying along to SA's top DJs. Hush invites you to come relax and unwind with Johannesburg elite, truly a social hub and gathering spot.
Operating Hours:
Contact Number: (011) 447 1082
Address: 160 Jan Smuts Avenue, Johannesburg
More Info: Hush
Kong
Kong is your ultimate music showcasing venue of the latest tracks spun by the best DJs. Friday nights are dedicated to Urban music where as Saturdays have an electro dance feel. Owner Stephane Cohen has years of experience in the nightclub industry and owns other popular venues in JHB. If you ask any local where to party they are sure to mention Kong.
Operating Hours:
Contact Number: (011) 447 0993
Address: Cedar Road and Willow Road, Fourways
More Info: Kong
Randlords
One of the few nightclubs that are open during the day, Randlords comes alive at night. With ample safe secure parking you can party the night away knowing your belongings are safe. Boasting 360 degree views of the city below this venue stands 22 floors above sea level, overlooking the city below. A glass to glass walled venue, providing a floating in the clouds feel.
Operating Hours:
Contact Number: (011) 087 7200
Address: 22nd floor South Point Towers.
More Info: Randlords
Casinos in Johannesburg
Montecasino
Montecasino in Fourways is a premier entertainment destination with 1 860 slot machines and 70 tables, catering to every gambling taste and pocket.
Try your hand at American Roulette, Craps, Baccarat, Poker, Blackjack and novelty games like Wheel of Fortune and Life of Luxury. You don't have to be a high-roller at this Johannesburg casino as there is a range of minimum and maximum bets to choose from.
If gambling isn't your thing, there are also two theatres (The Teatro and The Peter Torein Theatre), a movie complex, regular events and many restaurants to enjoy.
Operating Hours:
Contact Number: 011 510 7000
Address: Montecasino Blvd, Fourways
More Info: Montecasino
Carnival City
Carnival City in Brakpan offers you a themed casino experience. Large circus tents contain 1 750 slot machines and 58 tables.
You can expect carnival decor, jesters and more to set the scene. There is a casino bar for you to relax at between games and the complex also boasts restaurants, shows, shops, a hotel, spa and kids entertainment.
Operating Hours:
Contact Number: 011 898 7000
Address: Century Rd, Boksburg
More Info: Carnival City
Transport & Weather
Weather in Johannesburg
Summers run from October through April and visitors can expect hot sunny days with frequent afternoon thundershowers and cool evenings.
In winter, which runs from May to September, sunny days are dry and the nights are cold. Jozi is also notorious for its hailstorms. Golf ball-sized chunks have been known to fall on the city, resulting in a fair amount of damage.
Temperatures are at around 25°C in summer and 16°C in winter, with occasional highs of 40°C and lows well below freezing.
Transport in Johannesburg
Johannesburg, also affectionally called Jozi or Egoli by locals, is a major urban metropolis which makes getting around more challenging than travelling in a compact space like Cape Town. Here are several options to make it easier:
Taxify
This is a more private form of transportation. A simple application on your phone allows you to grab a Taxify from anywhere and via various payment methods. Taxify operates 24 hours a day and has a trustworthy reputation.
Use the coupon code "Vibescout" and get R200 off your first ride!
Gautrain
A new and exciting service, the Gautrain is a direct line between the major hubs of Johannesburg. Built to alleviate major traffic problems, it connects the OR Tambo International Airport to Sandton and Rosebank as well as to Hatfield, Pretoria, Midrand and Centurion.
A map of the Gautrain routes is available online, as is the schedule and other information. Gautrain fares vary so check their website out for more detailed information.
Opening hours: Daily, 4:45am - 9:30pm
Contact number: 0800 428 87246
More info: Gautrain
Minibus Taxis
Used by thousands of locals, minibus taxis are South Africa's answer to a cheap trip from A to B. They typically operate along main roads and by flagging down a taxi going in the right direction using this infographic on Joburg taxi hand signals, you can get to within walking distance of your destination for a few bucks.
Be warned though, this is South African style transport which means there is always room for one more passenger, no matter how full the taxi is!
Rent a Car
For longer journeys, large groups, or if you prefer to make your own way around Jozi, car hire is probably your best bet.
In conclusion, Johannesburg is a vibrant cosmopolitan community where you get to indulge in the best of all worlds. There is something to do for almost everyone when visiting the city of Jo'burg.
Whether you want to shop for global brands, expand your mind by soaking up the history of mining and South Africa in general, are looking to taste the best cuisine on the continent or simply want to relax with friends, this dynamic city has it all.
Our vision at Vibescout is to provide the most relevant, current and comprehensive information.
If you feel we've missed something amazing or have any suggestions regarding our system, we would love to hear from you! Contact: info (at) vibescout.com