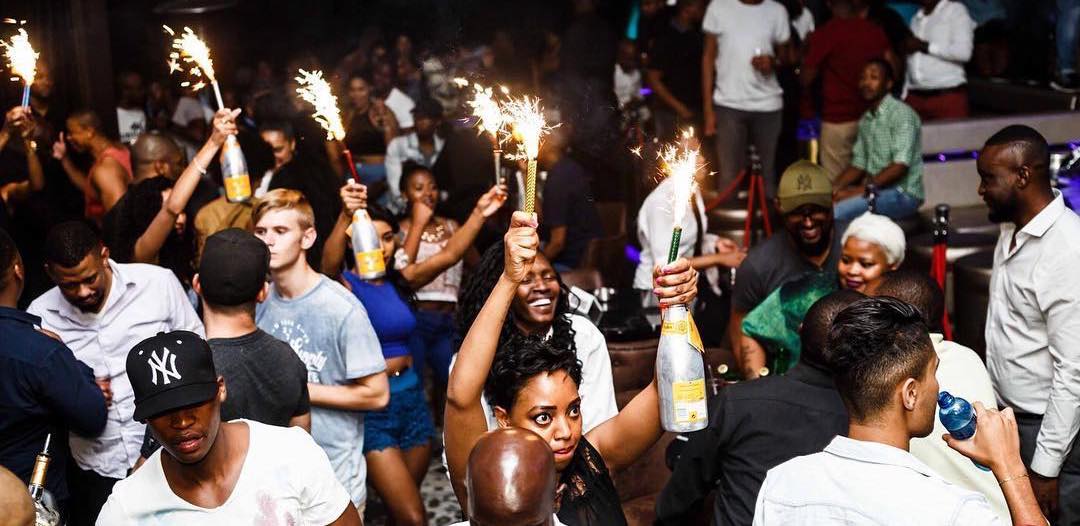 13 Clubs In Sandton: Premium Nightclubs, Lounges & Bars - 2018
Sandton City's nightlife guide featuring some of the best clubs, pubs, and lounges. Prices, Events, Music; we've got all your night-owl needs covered!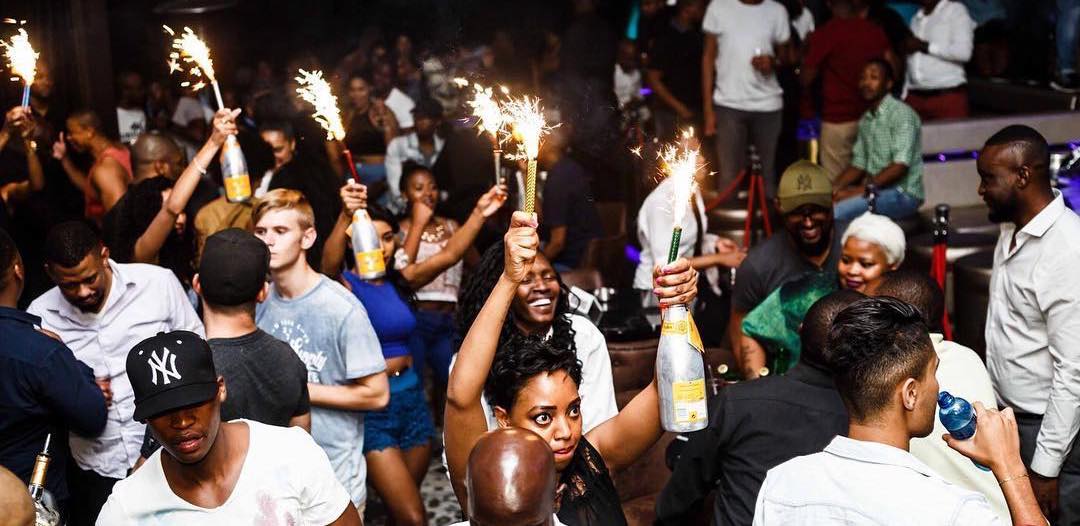 13 Clubs In Sandton: Premium Nightclubs, Lounges & Bars - 2018
Sandton City's nightlife guide featuring some of the best clubs, pubs, and lounges. Prices, Events, Music; we've got all your night-owl needs covered!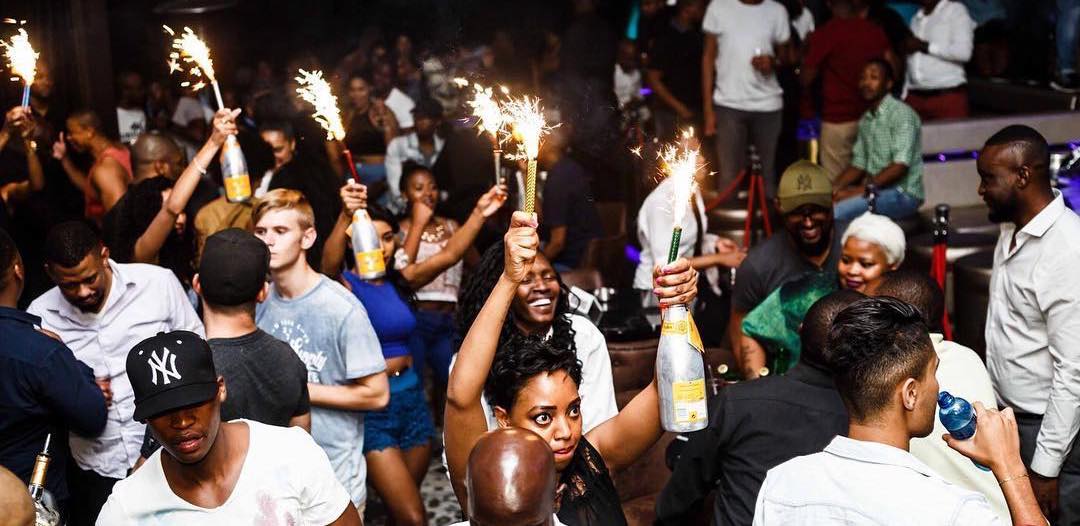 13 Clubs In Sandton: Premium Nightclubs, Lounges & Bars - 2018
Sandton City's nightlife guide featuring some of the best clubs, pubs, and lounges. Prices, Events, Music; we've got all your night-owl needs covered!
Sandton City is known for its bustling streets, opulent nightlife and vibrant atmosphere. From glamorous clubs, to luxurious bars and laid-back lounges, Sandton has it all! And to help you find the perfect vibe for any nightlife experience, we've put together a comprehensive list of the top nightclubs, pubs, bars and lounges in and around Sandton.
Don't forget to check out the latest events happening in Sandton
Quick JumpNightclubs in SandtonTaboo Night ClubThe SandsBooth NightclubLounges, Bars & Pubs in Sandton The VIP Room MovidaCocoon Lounge The Landmark Copper Bar San Deck, Bar & restaurant News Cafe Social on Main Central OneSkye Bar
Nightclubs in Sandton
Taboo Night Club
See and be seen at Taboo Night club @TabooJHB
Nestled into the heart of Joburg, lies the ever-popular Taboo Night Club. With its unique mix of glamour and luxury, Taboo offers its clientele an extravagant escape from the norm by offering entertainment of the highest calibre. Showcasing some of the best in local and international DJs, artists over 2 levels and 4 distinctive spaces, Taboo is the place to see and be seen!
The Sands
Treat yo'self to champagne by the poolside The Sands
This open-air venue offers the classic look and feel of a Las Vegas Bar with a hint of the Jozi culture. The Sands boasts a luxurious venue that appeals to anyone looking for a place to sip champagne by the poolside or dance to the finest Hip Hop, House or Afro Pop on offer.
Booth Nightclub
Snap a selfie in the Booth @boothsandton
Introduced as a modern luxury clubbing experience, the Booth Nightclub is fitted with a state-of-the-art sound system, 2 bars, designer finishes and exclusive VIP booths; all aimed at making your clubbing experience unforgettable. And to spice up your experience even more, the club offers a selfie-photo booth for sharing the vibe on social media directly from the booth.
Lounges, Bars & Pubs in Sandton
The VIP Room
Party the night away in style @theviproomsandton
This upmarket bar and club appeals to the "nouveau riche" in all of us. Commonly known as Johannesburg's chicest entertainment venue, this spot has added a level of sophistication and glam to Joburg's nightlife scene. With cocktails, premium alcohol and top-class events on offer, the VIP Room is definitely a must!
Movida
Bust a move in Movida @movida_jhb
This glamorous party venue has been home to many unforgettable party experiences. Its cabaret shows, themed night club events, bachelorette parties and speciality acts, Movida is its very own brand of extravagance. With an unbeatable ambience, rich decor and spacious venue, this spot offers a buzz like no other.
Cocoon Lounge
Wrap yourself in luxury @CocoonJHB
This champagne, cocktail and cigar bar is a favourite in the metropolitan hub of Sandton. The tasteful mix of urban chic with a touch of chilled lounge aesthetics makes this lounge one of the best places to meet and mingle past midnight! Plus, the scenic views of the Sandton Skyline are almost unbeatable.
The Landmark
Get a real taste of joburg - In liquid form @landmarkcocktailbar
Home to the crafted cocktail - The Landmark gives you a chance to sit back and sip on some of the most talked about cocktail creations, beers and wines! This infamous cocktail bar is the meeting point of creativity, flavour and passion - all fused together to make cocktails that tell tales of the locations that inspired them! If you're keen to step into the soul of Jozi- the Landmark is the place to be!
Copper Bar
Mingle with the stars at this rooftop venueCopper Bar
Perched perfectly on a rooftop in Bryanston, lies this exclusive night-time and private function venue. Copper Bar celebrates the magic of being out in the open air, enjoying drinks and music with friends whilst looking out as the sun disappears behind the majestic Magaliesberg mountain range. Primarily used as a private event venue, the Copper Bar is only open to the public on Thursdays with the rest of the week used to host birthdays, parties and private functions.
San Deck, Bar & restaurant
Sip at the sandton skyline @SandtonSun
The San Deck at the Sandton Sun is a wildly popular outdoor venue boasting some of the best views of the Sandton Skyline. Home to three large fire pits, lounge seating, live music and a DJ on weekends; this spot is loved by locals and visitors alike. With an air of relaxation come sophistication, the San Deck is the perfect place to spend any evening of the week.
News Cafe
Get lit at News Cafe @newscafesandton
This contemporary and vibrant entertainment venue provides an experience that is hard to come by. Owing to the attributes of a coffee bar, cocktail bar and entertainment venue, time spent at News Cafe will not disappoint. News cafe is a trendsetting brand that has become synonymous with innovation and good vibes.
Social on Main
Get social at social @socialonmain
Located in the upmarket suburb of Bryanston, lies this uber trendy restaurant and bar that is a favourite amongst locals. Known for its craft beers, cocktails and street-food inspired mains, Social on main is a must do! Whether you're looking for a gourmet wining and dining experience or you're keen to take it easy on a barmy Sunday afternoon, Social on Main is for you.
Its friendly service and vibrant atmosphere bring its name to life; a visit to this spot will be truly Social.
Central One
Sip on superb cocktails in true Sandton Style Raddisson Blu
If you're looking to relax and sip on a cocktail as you wave goodbye to the sun, then a visit to Central One should be on the cards. This relaxing bar boasts warm woods and modern styling, along with gorgeous views and superb cocktails; perfect for any evening.
Skye Bar
Take your dining experience to new heights Holiday Inn
Skye Bar is home to some of the most timeless decor ever to hit the Sandton scene. Together with its breathtaking views, modern decor and divine attention to detail, this bar characterizes the culture of Joburg with a taste of timeless classicism.
The bar is fully serviced and caters well to the buzz of customers that usually full the space over the weekends. There is a deck available for smoking as well as a room available for functions.
Sandton City and its surrounding suburbs are home to a diverse bunch of people and a nightlife to match. From sun-soaked verandas to opulent night clubs, Sandton City promises not to disappoint any night-owl looking for a night to remember.
Our vision at Vibescout is to provide the most relevant, current and comprehensive information.
If you feel we've missed something amazing or have any suggestions regarding our system, we would love to hear from you! Contact: info (at) vibescout.com