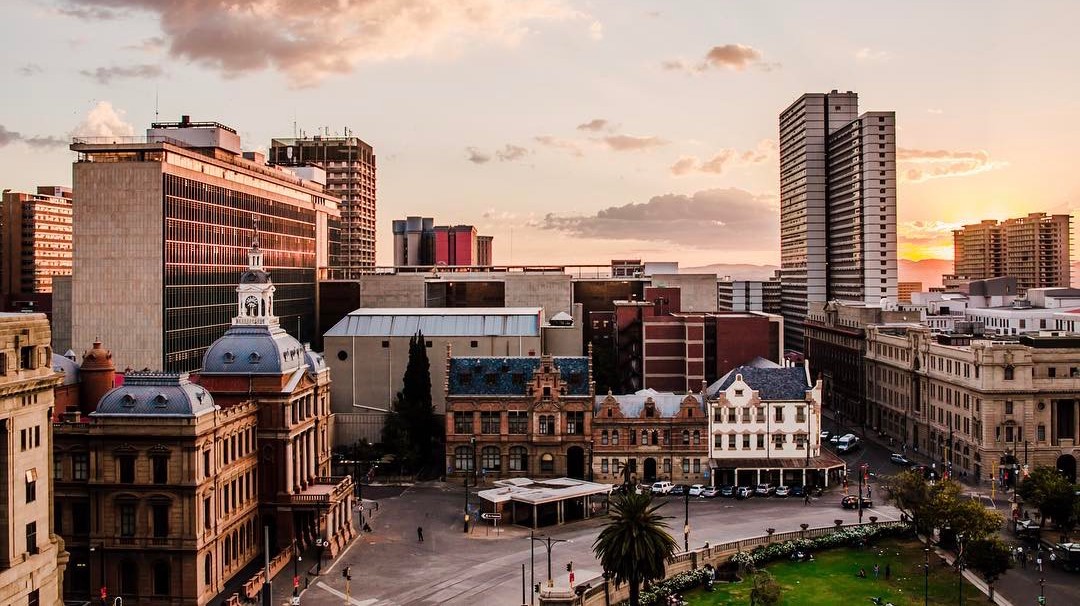 Things To Do in Pretoria - The Ultimate Guide 2017
Fun things to do, places to visit and must-see attractions in Pretoria. Everything from shopping, outdoors and culture to nightlife.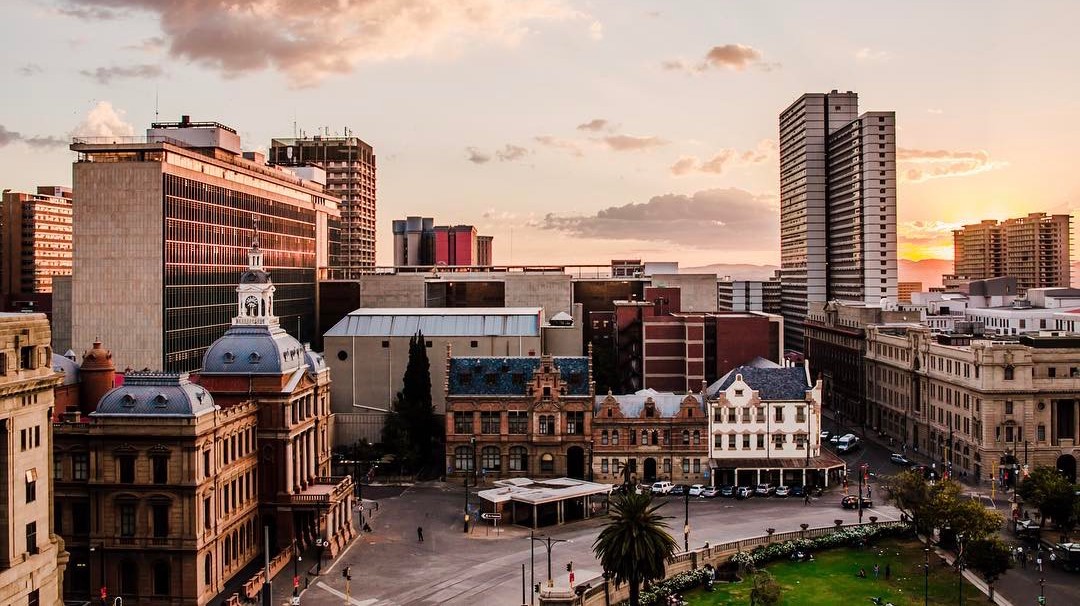 Things To Do in Pretoria - The Ultimate Guide 2017
Fun things to do, places to visit and must-see attractions in Pretoria. Everything from shopping, outdoors and culture to nightlife.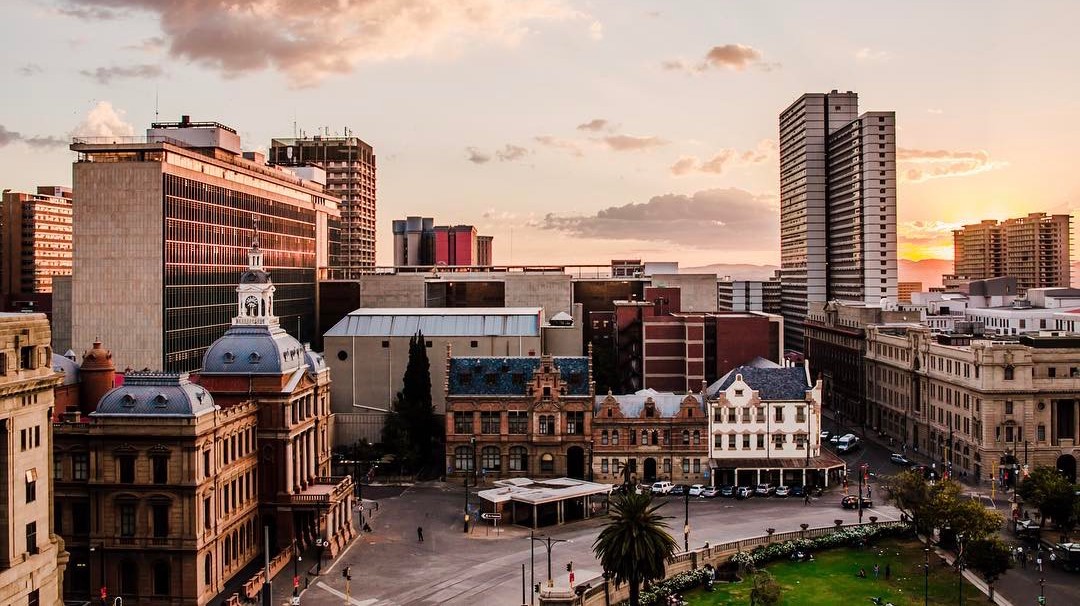 Things To Do in Pretoria - The Ultimate Guide 2017
Fun things to do, places to visit and must-see attractions in Pretoria. Everything from shopping, outdoors and culture to nightlife.
Pretoria was founded in 1855 by Marthinus Pretorius, a Voortrekker leader. The city was named after his father, Andries Pretorius. The blossoming purple trees that decorate the streets explain the name, Jacaranda city.
It is a city metropolis with an unchanged natural landscape comprising of various thriving nature conservations.
Today, Pretoria is known as the City of Tshwane, named after the nearby river known to locals as the Apies River ("monkey's river").
Don't forget to check what's happening in Pretoria today
Outdoor Attractions & Adventures
Horseback Africa
Horseback Africa is a comprehensive African experience that covers all aspects of outdoor fun, from touring the terrain on horseback to walks with lions and even safari tours on horseback.
They offer pristine accommodation with full catering services. It's a fantastic and thoroughly unique way to view the wildlife Pretoria has to offer.
Operating Hours:
Contact Number: 012 735 9909
Address: Tourist route 4, Sand Road, Pretoria
More Info: Horseback Africa
Ludwig's Rose Farm
Ludwig's Rose Farm is a tranquil and quiet venue, featuring a restaurant in the centre of the most spectacular rose garden. Arrange a picnic for the family on the lush grounds or enjoy their famous breakfast and teas.
Visitors can expect to enjoy taking a break here to stop and smell the roses, literally!
Operating Hours:
Contact Number: 012 817 2099
Address: Plot 4, tygervalley, Lynnwood Road, Pretoria
More Info: Ludwig's Rose Farm
Pretoria National Botanical Garden
The Pretoria National Botanical Gardens is one of the nine spectacular gardens South Africa has to offer. It spans over 76 hectares of land divided into two bio-domes.
The garden is home to a variety of flora and fauna holding 50% of South African tree species. Up to 50 hectares of the garden is developed and made up entirely of indigenous plant life.
The garden is a unique bridge between scientific research and recreational activities. Bird lovers can enjoy some quiet bird watching from one of the many hides.
If you're feeling more adventurous, you can set off on one of the many hiking trails.
The gardens offer visitors an array of activities, from gift shopping at the store on site to luncheons at African Pride Cafe overlooking the wetlands.
Entrance Fee:
Operating Hours:
Contact Number: 012 804 4992
Address: 2 Cussonia Ave, Brummeria
More Info: Pretoria Botanical Gardens
Picnics in Pretoria
Visitors are welcome to bring their own lunch and have a picnic on the magnificent garden grounds. The abundance of quiet green parks provide welcome quiet breaks in the thriving metropolis of Pretoria.
Springbok Park
Springbok Park is one of the oldest parks and a national monument. Visitors describe it as more of a botanical garden than a city park. Why not take a short walk through the lush vegetation?
Located in Hatfield, next to the Dros on the corner of Pretorius and Grosvenor Street, this park is free to enter and easily accessible.
Tip: Don't visit the park at night as safety could be a concern after dark.
Operating Hours:
Contact Number: 012 804 4992
Address: Grosvenor Street, Pretoria
Jan Cilliers Park
Another favourite in the wide selection of parks to visit is Jan Cilliers Park. It's the perfect spot to feed the ducks and walk your dogs.
Found on the corner of Wenning Street and Broderick Street, in the quiet suburb of Groenkloof, Jan Cilliers Park boasts plenty of indigenous flora and fauna.
The park is home to many ponds enjoyed by schools of fish, and ducks and geese use the park as part of their migratory routes. It is a dog-friendly park, but visitors are required to pick up after their pets.
Tip: Visits during the wet seasons are best to enjoy the mature Protea collection.
Operating Hours:
Contact Number: 082 546 5577
Address: Broderick Street , Pretoria
Freedom Park
The more recently built Freedom Park is situated on Salvokop, it features a memorial for soldiers lost in the South African Wars and lives lost during the battle for equality.
Spanning over 50 hectares on an untouched natural hill, it is a landscape that reminds us how precious freedom is.
Tip: Visit the Hapo Museum located on the grounds of Freedom Park for some cultural history.
Operating Hours:
Contact Number: 0800 701 701
Address: Koch Street, Salvokop
More Info: Freedom Park
Wildlife and Nature Reserves
Pretoria offers plenty of opportunities and places to view wildlife in wide open spaces. From hedgehogs to cheetahs, birds and reptiles to lions, you can come and see them all.
International Primate Rescue
The International Primate Rescue was founded in 1996 by Sue Mousley, and originally known as the Marmoset Welfare Foundation. She was fascinated with the study of behavioural problems with non-human primates.
Located on Boundary Road in Pretoria, the sanctuary now houses over 100 primates from all over the world. It was the first of its kind and the aim is to provide a near-wild experience for all primates living within the sanctuary walls.
They educate owners or future primate owners on the pros and cons of having a primate as a pet and their doors are always open to hand-reared primates that cannot be released into the wild. It is a fun educational experience for the whole family.
Ann van Dyk Cheetah Centre
Previously known as the De Wildt Cheetah Centre, the Ann van Dyk Cheetah Centre has been crucial to the preservation of the species.
The cheetah centre is situated at the foot of the Magaliesberg Mountains to the west of Pretoria North. On arrival, expect an extensive and interesting talk about the history of the centre and its breeding program.
The centre breeds in captivity to later release into the wild, ensuring a wide gene pool and adding to the number of endangered wild cheetahs living in South Africa.
Get your photo taken with the king cheetah and take the time to experience the cheetah run. You won't regret it.
Contact Number: 012 504 9906
Address: R513, Brits, 0251
More Info: Dewildt
Groenkloof Nature Reserve
In 1895, President Kruger proclaimed the land on the southern outskirts of Pretoria as a game sanctuary. The Groenkloof Nature Reserve was the first game sanctuary of its kind in South Africa, stretching across 600 hectares.
Situated 5km from the city, the Groenkloof Nature Reserve offers a variety of activities and ways to view the wildlife in their natural habitat. They also have horse trails, mountain biking and jeep rides throughout the park. Some of the wildlife includes:
Zebra

Jackal

Duiker

Kudu

Impala

Blue Wildebeest

Blesbuck

Red Hartebeest

Ostrich

Giraffe

Sable
Overnight facilities are available and they also run youth camps that accommodate groups of up to 60 people.
Entrance Fee:
Operating Hours:
Contact Number: 012 440 8316
Address: 44 Simon Vermooten Road, Meyers Park
More Info: Groenkloof Nature Reserve
Points of Interest
Fort Schanskop
Fort Schanskop is set on one of the highest points in Pretoria, commanding breathtaking views. President Paul Kruger had originally planned to build eight forts in an effort to protect Pretoria from foreign and domestic threats, but only four were completed due to lack of funds.
In 1994, the Voortrekker Monument and Nature Reserve purchased Fort Schanskop for the low price of R400. The fort is now a Military Museum, displaying various scenes of the Anglo Boer War, from photographs of horses to a weapons cache.
Entrance Fee:
Operating Hours:
Contact Number: 012 326 6770
Address: Eeufees Road, Groenkloof
More Info: Fort Schanskop
Pretoria City Hall
The Pretoria City Hall was designed by F.G. McIntosh, who won the privilege of its construction during a competition.
The poor economy at the time meant that construction spanned from 1931 to 1935. The hall is a popular venue for hosting weddings, birthdays, concerts and exhibitions.
With Pretoria City Square at its feet, the city hall overlooks the beautifully maintained garden which boasts various water displays - the ideal family picnic spot.
Entrance Fee:
Operating Hours:
Contact Number: 012 358 8949
Address: Pali Kruger Street, Pretoria
More Info: Pretoria City Hall
Union Buildings
The Union Buildings are central to South African history and now represent the change the country endured. Besides being a governmentally significant building, it is alive with culture, housing many museums, monuments and theatres.
Entrance Fee:
Operating Hours:
Contact Number: 012 300 5200
Address: Goverment Ave, Pretoria
More Info: Union Buildings
Theatres in Pretoria
South African State Theatre
The South African State Theatre is South Africa's National Flagship Theatre, internationally acclaimed and recognised, it's a hub of entertainment. Showcasing a variety of shows suited for all ages and tastes alike, their mission is to ensure the very best of local art work is presented in the best manner.
Barnyard Theatre
The Barnyard Theatre in Pretoria does not disappoint, much like the other Barnyard venues they too know how to put on a show. It revives the 'dinner and a show' trend of the past with its fun interactive shows that are family friendly.
The only one of the Barnyard Theatres that also hosts an Afrikaans Theatre, Musiekskuur is an intimate theatre that showcases the best in local Afrikaans performers, with tailored shows for Afrikaans speaking patrons.
Museums in Pretoria
The National Cultural Museum
The National Cultural Museum is one of South Africa's most comprehensive documentations of the life of South Africans from the early Stone Age up until today.
During the museum's relocation from the former Market Square, it merged with the Transvaal Museum which later became independent again only to merge with the South African National Museum of History. Each Museum is operated independently, but managed by the same board.
Housing famous displays such as the San Art Exhibition and the Marabastad Exhibit, the National Cultural Museum is a must visit.
The Pretoria Art Musuem
The Pretoria Art Museum is an art gallery that occupies an entire city block in Pretoria - an impressive block of art! The museum has local, international and travelling exhibits. The museum is home to thousands of installations any art lover would appreciate.
Entrance Fees:
Operating Hours:
Contact Number: 012 358 6750
Address: Cnr Schoeman and Wessels Str, Arcadia Park, Pretoria
More Info: Pretoria Art Museum
SAAF Museum
The South African Air Force Museum houses exhibits and restores material related to the South African Air Force. The museum is spread over three locations of which Pretoria's is the largest, occupying five aircraft hangers.
The Pretoria exhibit is located in Centurion just outside the city limits. It contains a number of Dassault Mirage IIIs, Dassault Mirage F1s, Atlas Cheetahs and various other historical aircrafts as well as aviation paraphernalia.
Entrance Fees:
Operating Hours:
Contact Number: 012 351 2290
Address: Zwartkop Airfield, Valhalla
More Info: The Air Force Museum
Kruger House
The Paul Kruger House is situated a block from the famous Market Square where the first church in Pretoria was erected, which later burnt down. Built in 1884 by architect Tom Claridge, the structure is quite unique, creating an impression of a Victorian styled building with a twist.
During the construction of the President's house, the cement used was considered to be inferior, so builders decided to mix it with milk instead of water. Paul Kruger's house was also the first in the city to have the luxury of electricity and a working telephone.
Recently refurbished, visitors can expect to find an array of interesting artefacts used and collected by the president himself before his exile to Europe. The house displays simple furniture replicated according to the original unpretentious feel it once held.
Movies
Find the latest movies and showtimes in Pretoria. See Trailers, Reviews, Ratings. Release Dates & More - (2D, 3D, Scene XTREME & VIP, IMAX & IMAX 3D, PRESTIGE, 4DX)
Markets & Shopping
Pretoria Markets
If shopping indoors is not your thing, take a look at the various markets on offer.
Duncan Yard
Duncan Yard is a feast for the eyes, especially those who enjoy photography. The exclusive Kid's Yard stocks goods for the young ones.
Duncan Yard offers shoppers a creative shopping and dining experience in an ambient atmosphere. The 5 minute walk from the Gautrain station makes it easy to reach.
Operating Hours:
Contact Number: 012 362 2224
Address: Duncan Street, Pretoria
More Info: Duncan Yard
Tshwane Market
Visit the Tshwane Market for mind-blowing bargains. From Fresh produce to locally made crafts, the Tshwane Market is a local hotspot for everyone.
Pretoria Famers Market
Arrive early to experience the best of Pretoria Farmers Market. It's a colourful selection of fresh fruit and other farm produce with friendly vendors and superb service.
Entrance Fee:
Operating Hours:
Contact Number: 079 987 1025
Address: Pioneers Museum, Silverton
More Info: Pretoria Farmers Market
Hazel Food Market
Hazel Food Market is a food lover's dream, offering a night market on certain nights with a different feel to the day market. Visitors should arrive hungry as you would want to try everything at least once.
Entrance Fee:
Operating Hours:
Contact Number: 078 593 7716
Address: 64 12th street, Pretoria
More Info: Hazel Food Market
Shopping in Pretoria
Pretoria offers a variety of shopping experiences, including everything from markets to brand name stores and tempting restaurants.
Grove Mall
Visit the Grove Mall for all your shopping requirements, from clothing stores to biltong cafes. Have a meal at one of the restaurants or fast food venues.
They also have an IMAX theatre. Don't forget to take the kids to visit the Grove Ice Rink while you're there.
Operating Hours:
Contact Number: 012 807 0963
Address: Lynnwood Rd & Simone Vermooten Rd, Pretoria
More Info: Grove Mall
Menlyn Maine Central
Menlyn Maine Central Square is an art-filled shopping extravaganza. From shopping to the gym, Menlyn Maine strives for convenience and self-sustainability. It is a green centre, hosting a hotel and many restaurants as well.
Operating Hours:

Weekdays 7:30am - 10pm

Weekends 7:30am - 9pm

Contact Number: 012 361 7758
Address: Corobay Ave, pretoria
More Info: Menlyn Maine Central Square
Things to Do with Kids
Children often feel left out on holiday as there aren't many child-friendly activities available in most cities, but Pretoria does not disappoint in this regard.
Pretoria Zoo
Formally known as the National Zoological Gardens, the zoo covers 85 hectares. Housing over 1 000 different animal species, from reptiles to mammals, the Pretoria Zoo is the largest zoo in South Africa, situated only 5,4km from the city centre.
It was founded by J.W.B. Gunnin in 1899 and is one of the top 10 in the world. Some of the animals you may see at the Pretoria Zoo include:
Elephants

Bears

White tigers

Zebras

Giraffes

Lions

Pygmy Hippopotamus

Western Lowland Gorilla

Black Rhinoceros
The zoo is completely wheelchair friendly and visitors are encouraged to wear comfy shoes and bring sunscreen. It is easy to get there via the Gautrain and then a bus from the nearest station that heads straight for the zoo.
The zoo offers special night time visits to view the animals in their nocturnal environment. You could even book a fully supervised overnight camp. They have an exciting list of activities for all ages and the list keeps growing with new exhibits regularly posted on their website.
Entrance Fee:
Operating Hours:
Contact Number: 012 339 2700
Address: 232 Boom Street, Pretoria
Read More: Pretoria Zoo
Zita park
A water wonderland right in the heart of Pretoria. Zita park features massive sprawling lawns for your kids to frolic and what better way to beat the sun than take a dip in their swimming pool.
Some of the attractions at Zita park are:
Water Slide

Swimming Pool

Restaurant

Play Park
Catch up on some tanning while your kids are amply entertained at this affordable venue.
Tip: Don't forget your sunblock, even with cloud cover the sun's harmful rays still burn us.
Entrance Fee: R4 Kids under 17, R6 Adults
Operating Hours: Everyday from 9am - 6pm
Contact Number: 072 428 2408
Address: Zita St, Pretoria, 0042, South Africa
More Info: Zita Park
Gotcha Paintball
If your kids are anything like the typical Pretorian children then they love action sports. Gotcha Paintball is a fun activity you can partake in with your children.
With 5 different playing fields, the terrain will not leave you wanting. Their aim is to provide the safest paintball experience for the whole family. Whether you are a seasoned player or it's your first time, fun is guaranteed.
Entrance Fee:
Opening Times:
Contact Number: 086 146 8242
Address: 95 Zinnia Ave, Pretoria
More Info: Gotcha Paintball
Bester Birds & Animal Zoo Park
The Bester Birds and Animal Zoo Park mission is conservation. Their motto "conservation through conversation" is exactly what you can expect when visiting.
They have various programmes set out especially for different demographics, speaking to visitors on a level they will understand.
Situated just east of Pretoria near the Grove Mall, it was started by Mike Bester in 1980. The sanctuary was originally a bird store but now they have over 55 different bird species and 40 varieties of animals.
There is a large farm area with various people-friendly animals that children are encouraged to touch and interact with. Visitors are provided with two bowls of tasty animal treats and taught to feed the animals and handle them correctly.
The aim is to educate and inform. The facility hosts private functions but bookings are essential.
Kinderplaas Zoo
The Kinderplaas Zoo (Children's Zoo), is a facility catering specially for children of all ages. It was founded in 1980 to educate children about domestic farm animals.
Billy and Eran Cahill started the farm on a small holding in Centurion, Gauteng. Children are given the opportunity to come into contact with farm animals by feeding, touching and smelling them, giving them a new appreciation for these domesticated animals.
All activities are conducted in a fun, safe and interesting manner. Guided tours of the facility are available thanks to guides from the Tshwane Metro Department of Nature Conservation.
The facilities on the farm include two play areas, a snack shop, braai (barbecue) facilities and a reptile enclosure.
Operating Hours:
Contact Number: 012 330 2780
Address: 696 Frederika Street, Pretoria
More Info: Kinderplaas Zoo
Restaurants and Coffee
Coffee in Pretoria
Pure Cafe Restaurant and Speciality Coffee Shop
Pure Cafe prides itself on only using the freshest ingredients. Boasting a fresh flavoured menu with something to suite everyone's taste buds. With an ever present owner who is meticulous about attention to detail, the cheery green environment is a pleasure to be involved in.
Tip: Kids rave about the strawberry milkshake chocolate surprise.
Operating Hours:
Contact Number: 012 342 1443
Address: 137 Thomson St, Pretoria
More Info: Pure Cafe
Grounded At Echo
Grounded Cafe was started as a place for people to come, chill and unwind, an escape from everyday life. It has now turned into a very happening coffee spot with its constant arrival of regulars who come to meet, drink, chat and sometimes even work. The flow of regulars lets us know that they know how to make a good coffee.
Operating Hours:

Mon-Fri, 6am - 6pm

Saturdays 8am - 3pm

Contact Number: 012 329 0159
Address: 353 24th Ave, Pretoria
More Info: Grounded Coffee
Restaurants in Pretoria
Karoo Cafe
The Karoo Cafe is unlike any other. Their aim is to educate the community on self sustainability and to create an environmentally conscious following. The education doesn't stop there, they strive to provide platforms for local artists to exhibit, perform or showcase and share their talents.
It is a home style cafe with free range chickens wandering about boasting a farm style kitchen and menu. With so much to see at the cafe visitors are often returning to find new gems in this gold mine.
Operating Hours:

Mon-Fri, 7am - 9pm

Saturday 8am - 6pm

Sunday 8am - 3pm

Contact Number: 012 807 6063
Address: Corner of Lynnwood and Albeth, Pretoria
More Info: Karoo Cafe
Kream Brooklyn
Founded in 2007 by Tufan Yerebaken, Kream is a trendy upmarket restaurant that serves modern dishes in an artistic environment. There are many seating options from private booths, intimate tables and terrace seating, it caters for all clientele.
Priding themselves on the friendly service and menu that is the best value for money Kream invites you to taste a bit of the Kream Kulture.
Operating Hours:

Mon-Sat, 12pm - 10:30pm

Sunday 12pm - 2:30pm

Contact Number: 012 346 4642
Address: 570 Fehrsen St, Pretoria
More Info: Kream
La Penolta
La Penolta derives its flavours from Italian, French and Mediterranean roots. With only the freshest local produce reaching your plate. Open for lunch and dinner this African-infused restaurant promises a night of dining you won't easily forget.
With world renown chef and author Shane Savages at the helm, they serve a few more dangerous dishes for the avid foodies - crocodile in a Mexican chilli pastry.
Tip: Come hungry, you will want to try more than one thing on the menu.
Operating Hours:
Contact Number: 012 329 4028
Address: 5 Wells Street, Pretoria
More Info: La Penolta
Capeesh
A landmark in Pretoria, Capeesh has been open for over 10 years. The Italian restuarant is Pretoria's favourite local hangout. They pride themselves on making everyone feel like apart of their big family.
Operating Hours:
Contact Number: 012 346 1932
Address: Fehrsen St, Pretoria
More Info: Capeesh
Relax & Unwind
Spas in Pretoria
After a long day of exploring the city of Pretoria, you might want to visit one of the superb spas.
Sweet Face and Thai Massage Parlour
Head down to Sweet Face Thai Massage parlour in the heart of Brooklyn, Pretoria. Choose from a range of different massages to suit all your needs, from yoga application massage to hot oil massage.
With over 25 years of experience and highly skilled therapists, you can rest assured you are in good hands.
Kievits Kroon Spa
Kievits Kroon Spa combines accommodation and relaxation, hard to resist. It serves as a business retreat or the ideal family vacation.
Romance is their speciality and they cater specifically for each individual's needs. The lodging is mansion-like and all guests are treated like VIPs.
Operating Hours:
Contact Number: 0860 543 848
Address: 41 Reier Road, Kameeldrift
More Info: Kievits Kroon Spa
Camdeboo Day Spa
Located on the grounds of the beautiful Irene Country Lodge, the Camdeboo Day Spa is surrounded by magnificent views.
The Camdeboo Spa is named after the white stinkwood trees that are abundant in the area. Offering a variety of treatments with a modern sophisticated twist, their philosophy is simple and creates a sense of balance.
Camdeboo has four treatment rooms, a sauna, a Techno gym, an outdoor pool, heated Jacuzzis and a lovely restaurant.
Operating Hours:
Contact Number: 021 667 6464
Address: Nellmapius Drive, Pretoria
More Info: Camdeboo Day Spa
Klippenbosch Day Spa
The Klippenbosch Day Spa is located 35km from Pretoria East and is secluded and intimate with an indigenous feel.
Guests are greeted with a cold drink on arrival and surrounded by friendly and attentive hosts. The spa is surrounded by natural wildlife, providing a true African experience.
Meals are carefully prepared on-site with attention to the right nutritional elements for balance between the body and the organs.
Enjoy a walk on the beach just clear of the tranquil bushveld, in between treatments. Limited accommodation is available at the self-catering luxury cottage, so book early.
Operating Hours:

Tues - Sat, 8:30am - 4:30pm

Contact Number: 011 964 1278
Address: 35 km east of Pretoria, out on M6
More Info: Klippenbosch
Inner Soul Art Lounge & Day Spa
Inner Soul Art Lounge & Day Spa is a modern twist on what a spa should be. Relax under the healing of touch therapy by one of the many qualified therapists at Inner Soul.
Heal your soul with art classes on offer or take a browse through the onsite art gallery featuring many fine art pieces.
Bushman's Rock Spa
Just outside Pretoria you will find the Bushman's Rock Spa that forms part of the Bushman's Rock Country Lodge.
The entire establishment is built on the Dinokeng Game Reserve and the spa itself is on the edge of the river that feeds the Roodeplaat Dam.
There is easy access to and from the main centres of Gauteng. They provide treatments and healing through touch, sound and aromatherapy.
The lodge and spa is a wonderful destination for that special weekend getaway.
Operating Hours:
Contact Number: 083 778 5360
Address: Plot 570 Wewer Road, Kameeldrift East
More Info: Bushman's Rock Spa
Golfing in Pretoria
Pretoria Country Club
The Pretoria Country Club is the epitome of luxury golfing and dining all rolled into one giant perfectly manicured package. One of the oldest golf clubs in South africa, the club is rich with history and culture. A few of the facilities the club offers are:
6 Squash Courts, 2 of which are glass backed

6 All Weather Tennis Courts

A Par 72 Golf Course

2 Restaurants
Tip: They do bridge events.
Operating Hours:
Contact Number: 012 460 6242
Address: 241 Sidney St, Pretoria,
More Info: Pretoria Country Club
Waterkloof Golf Club
Located in Pretoria East, Waterkloof Golf Club has become a landmark to all who pass it. Pristine lawns stretch out to the horizon and can be seen from up high above in the sky. Golfing doesn't get any better than this.
Adventure Golf
Adventure Golf is mini golf at its best, with waterfalls and rolling mini green hills, it's fun for the whole family. Ticket prices include three games, so you can challenge yourselves and best your last score.
Entrance Fee:

Kids under 7 - R60

Adults - R90

Operating Hours:
Contact Number: 011 447 3045
Address: Fourways Mall
More Info: Adventure Golf
Things to Do at Night
Choosing to party the night away or just enjoy some drinks with friends? This guide will help you find the ideal spot.
Bars in Pretoria
Aandklas
Aandklas is in Hatfield Square, a short 5 minute walk from the Gautrain station. Open seven nights a week, they keep the drinks flowing and the party going.
Aandklas is a rock 'n roll pub that features an array of fun events every night of the week. Aandklas also offers a variety of delicious foods to keep you fuelled for the rest of the party.
Operating Hours:
Contact Number: 012 362 3712
Address: 494 Hilda Street, pretoria
Latest events: Aandklas
Beerhouse
The formerly famous Firkin Pub now houses the third Beerhouse venue. Speciality nights on most nights of the week make it a fun place to be.
Beerhouse has one of the largest varieties of beer in South Africa, housing over 30 on tap. More than 99 bottles have an emphasis on the World and SA craft beer movement.
It's a family friendly venue with an interesting full food menu which takes inspiration from all over the world, neatly paired with the right beers.
Beerhouse displays big ticket sporting events on their overhead projector, keeping you up to date with the score while you sample the many craft beers on tap.
Beerhouse Centurion is a family friendly venue with a full food service menu.
Operating Hours:
Contact Number: 012 663 1211
Address: 1262 Embankment Road, Centurion
Latest events: Beerhouse
Hogshead Hazelwood
A cosy South African upmarket cheerful restaurant and bar, Hogshead is known for their burgers and decor. A uniquely decorated venue treat your eyes to tastefully selected pieces. With four SAB beers on tap and over 12 local craft beers to choose from, you won't leave thirsty.
From the pewter counter top bar to the raw leather finishes, every detail was carefully selected to bring you the Hoghead experience. There are HD screens scattered throughout the venue for all big ticket games to be viewed.
Operating Hours:
Contact Number: 084 643 8002
Address: 18 Dely Rd, Hazelwood
More Info: Hogshead
Clubs in Pretoria
Recess the Venue
Found in the heart of Centurion, this multi-leveled night club is famous for its themed events.
The large Venue has 6 bars, multiple lounges as well as separate smoking areas and offers VIP booths with full bottle service as well.
Recess the Venue has a diverse musical range and their long standing relationships with popular DJs provide visitors with an exceptional club experience.
The venue is a must-see offering complete with the best laser-light show and a LED video wall.
Operating Hours:
Contact Number: 012 663 7862
Address: Southlake Centre Lenchen Street, Centurion
Latest Events: Recess the Venue
Madison Avenue Pretoria
Madison Avenue opens its third venue in Pretoria, continuing their tradition of high standards.
Superb video and light shows accompany sensational DJs during their performances. Bookings and reservations are welcome, there are a variety of VIP booths available that come with private security.
Operating Hours:
Address: Southlake Centre, Centurion
Latest Events: Madison Avenue
Transport, Weather & History
The History of Tshwane
The city is rich in history, offering a buffet of diverse cultures and stories of how they integrated after Mandela became president in 1994.
Some of these stories are painful, but they are part of what makes South Africa and Pretoria what it is. What serves as a painful reminder for some is now a remembrance of the fight won through unity.
Weather in Pretoria
Summer stretches from November through to early March in South Africa. Pretoria usually sees highs of 28 degrees Celsius in the afternoons and a cooling temperature of 15 degrees overnight. December brings damp air and cooling rain to the often humid atmosphere.
The occasional thunderstorms and lightning is a favourite weather trait here - usually harmless and lasting only a few minutes. It is frequently overcast or mildly cloudy but don't be fooled by this, the sun's harmful UV rays cause massive sunburn without sunscreen protection.
Winters in Pretoria last from June to the end of August. Expect frosty mornings and below freezing temperatures at night. The city has a rather dry winter with very little rainfall and the occasional sunny day.
For an accurate weather forecast, visit AccuWeather
Travelling in Pretoria
Pretoria might be a small city but it has many transportation networks to help you get around. Transport can be quite pricey while travelling which is why locals suggest public transportation.
Gautrain
It is an 80km rapid transit system that runs throughout the entire province of Gauteng. It makes traveling from city to city simple, fast and cost efficient.
There are two Gautrain stations in Pretoria: Pretoria Station and Hatfield Station. The Gautrain station is shared with Metrorail in Pretoria CBD during peak morning hours.
The Gautrain is connected to other forms of public transport like taxis, buses and the Metrorail public train system. These services are fully integrated and may be used separately or jointly by transferring from one to another.
The Gautrain bus services operate from 5:30 - 20:30 on work days. Bus tickets are reduced when you use the bus within 20 minutes of using the train, helping users to make green choices that have less impact on the environment as Pretoria is a hub for conservationists.
Opening Hours:
Contact Number: 0800 428 87246
More Info: Gautrain
Rent a Car
Car rental options available include:
Mini Bus Taxis
Like all South African cities Pretoria is well stocked with mini bus services throughout the city and city limits. This form of transportation is one of the cheapest methods to get around.
However, it comes with the same risks one would take using any other public transport. Be vigilant and don't show off or display expensive belongings. Taxi drivers are very helpful and will let you know exactly where to get off.
Private Taxi Services
Private taxi services are abundant in the city. This list will help you find the right fit for your pocket and plans.
Rixi Taxi

Hendrick Metered Taxi Services

Zebra Cabs

Heinrich's Taxis
Scheduled City Tours
Bookings are essential for touring the city. Knowledgeable guides will show you all Pretoria has to offer, whether it be a shuttle visiting landmarks or a guided walking tour of all the local hotspots.
Tour 2.0 provides catered tours for foodies, city explorers and even foot traffic touring. Mystery Ghost Bus Tour is not for the fainthearted. A themed tour of haunted locations and night rides are on offer. You can even risk booking a sit-down meal in a haunted house, if you dare…
Pretoria is a city that provides one of the largest varieties of entertainment, from picnicking at the botanical garden to walking with lions, visiting an air force museum or taking a ride at a local waterpark.
It is a student metropolis with a small world feel and the friendliest people you will ever meet. Out of the three capital cities in South Africa, Pretoria is the research centre and truly comes alive with culture and history.
Our vision at Vibescout is to provide the most relevant, current and comprehensive information.
If you feel we've missed something amazing or have any suggestions regarding our system, we would love to hear from you! Contact: info (at) vibescout.com