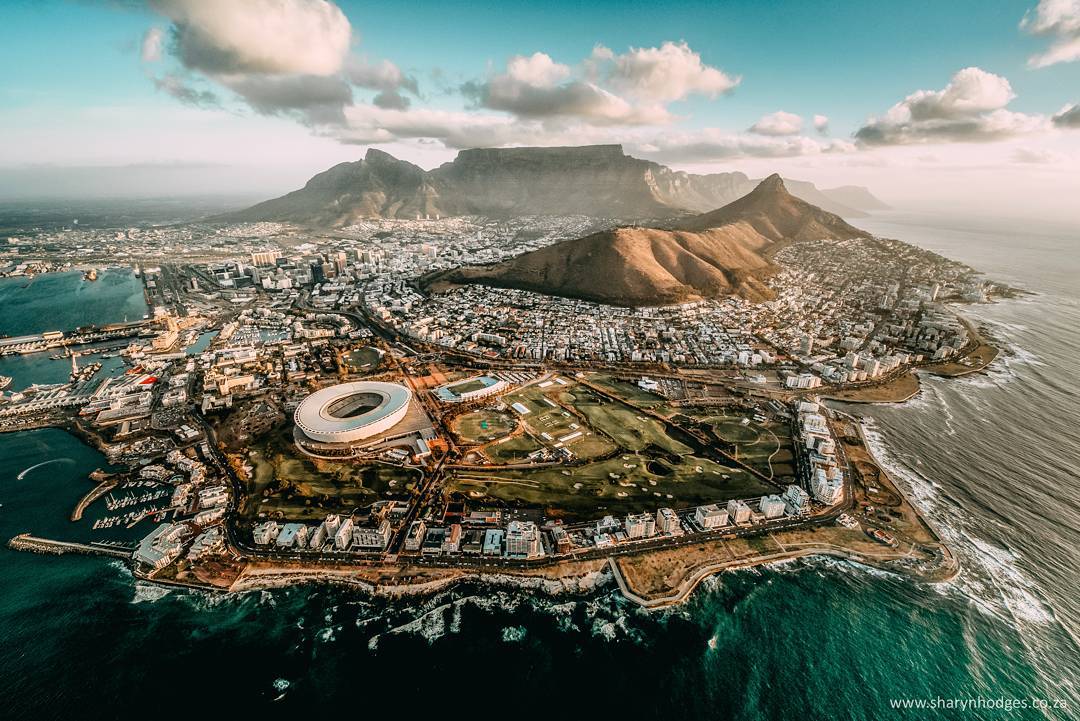 Things To Do in Cape Town - The Ultimate Guide 2017
Fun things to do, places to visit and must-see attractions in Cape Town. Everything from shopping, outdoors and culture to nightlife.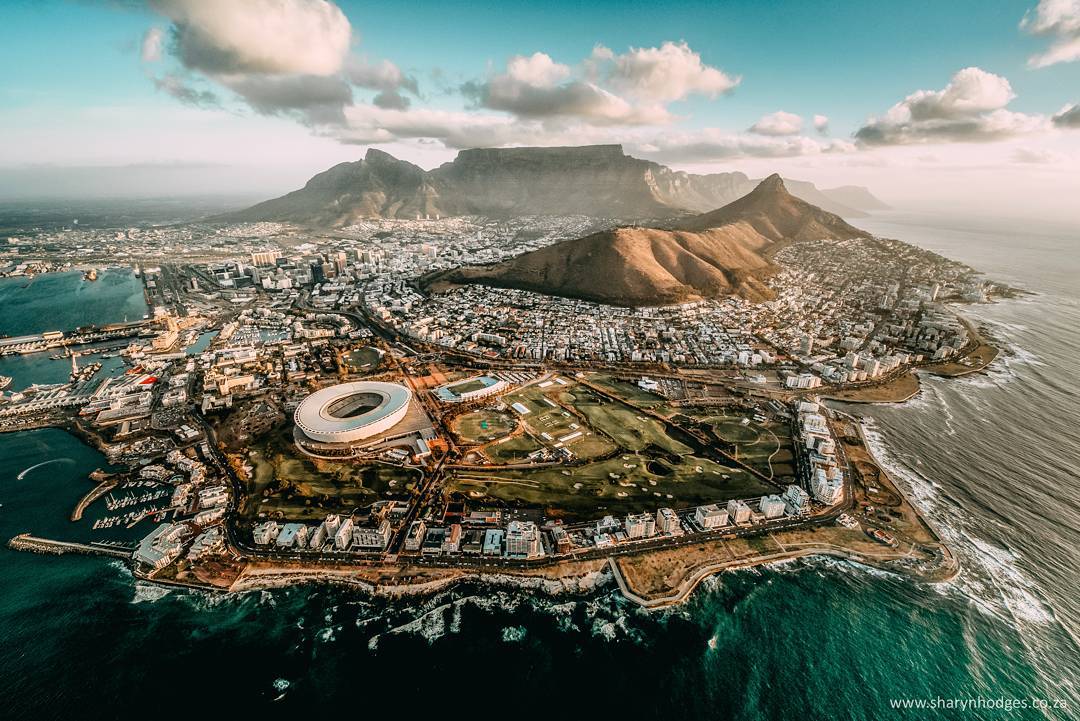 Things To Do in Cape Town - The Ultimate Guide 2017
Fun things to do, places to visit and must-see attractions in Cape Town. Everything from shopping, outdoors and culture to nightlife.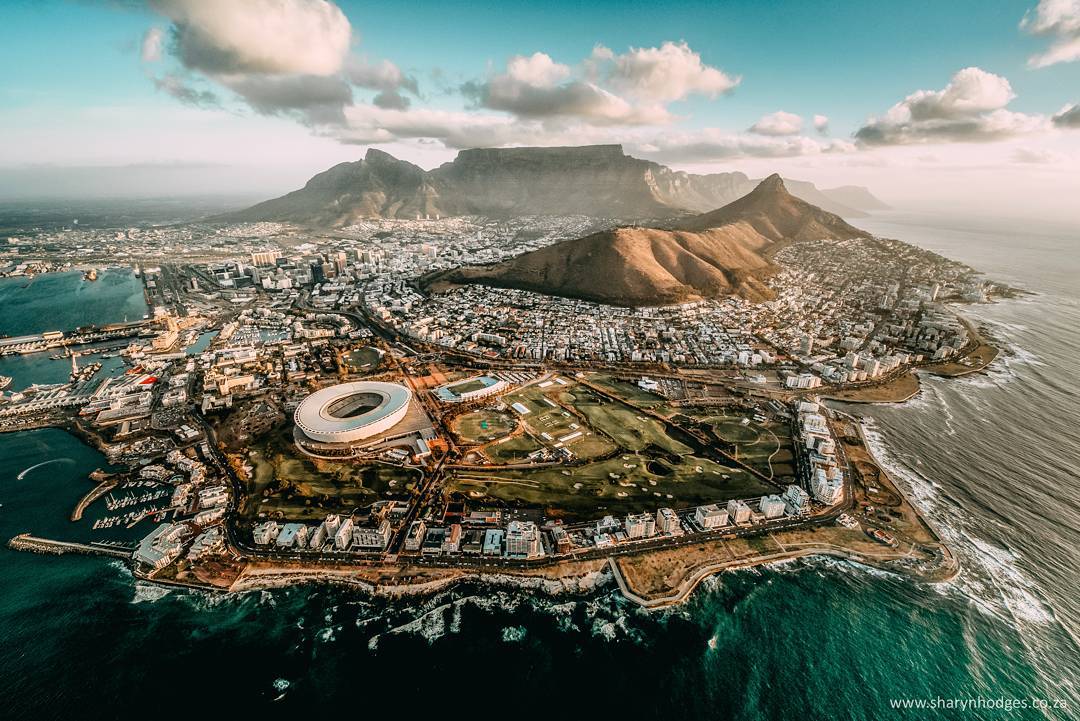 Things To Do in Cape Town - The Ultimate Guide 2017
Fun things to do, places to visit and must-see attractions in Cape Town. Everything from shopping, outdoors and culture to nightlife.
If you've ever visited Cape Town, it will come as no surprise to find it has been awarded the honour of being the 'Best City' four years in a row. Whether it's because of its magnificent views, world-class beaches, diverse culture or vibrant nightlife, Cape Town is the place to be.
Below, we summarise the best things to do in Cape Town, day or night. If you don't already have a Cape Town bucket list, get your pen and paper ready because you're going to want to start one.
Cape Town is a bustling city and its people are always on the go, which is no surprise considering the range of cool activities it has on offer. Whether you're an ultimate thrill seeker, or you prefer enjoying a casual picnic overlooking a gorgeous mountain range - Cape Town has it all!
Don't forget to check what's happening in Cape Town Today
Outdoor Attractions & Adventures
Cape Town is a very active city, its people are always on the go and doing cool activities. There are also great mountain ranges perfect for slow walks, runs, or hikes.
If you're interested in exploring some beautiful nature reserves:
Blue Rock
Blue Rock is situated on the stunning slopes of the Helderberg Mountains minutes from Somerset West and Gordon's Bay. The Restaurant and Café serve a wide variety of Mediterranean dishes. They are open for breakfast, lunch and dinner, with the option of tasty homemade desserts.
The Beach area is great for relaxing, tanning and socialising. For the kids, there is shallow water area for swimming and even a children's playground. Activities available at Blue Rock include:
Cable Ski

Paintball

Fufi Slide

Diving

Badi (beach area)
Tip: Shaded areas, umbrellas, bean bags and deck chairs are available for hire.
Operating Hours:
Contact Number: (021) 858 1330
Address: Sir Lowry's Pass Road, Somerset West, Cape Town
More Info: Blue Rock
Cape Point
The declared Natural World Heritage Site, Cape Point Nature Reserve forms part of the TMNP. Cape Point is 60kms from Cape Town city centre and spans a massive 7750 hectares of scenic beauty.
The National Park has a five star restaurant on the property, the Two Oceans Restaurant, and it is scattered with various hiking trails, cafes and a novelty store. Overnight accommodation is also available. The restaurant boasts breathtaking cliff drop views to the crashing waves below.
The lighthouse at Cape Point is the most visited attraction. A short 2 minute cable ride takes you up to view the iconic heritage site. It is now used as a central monitoring point for the coasts.
The wide variety of flora and fauna fragrance the air while you're out spotting wildlife.
Some of the animals who call Cape Point their home are:
250 species of bird

Buck

Zebra

Baboons
Tip: Keep a watchful eye out for baboons, they are notorious thieves and can be quite scary.
Operating Hours:
Contact Number: (021) 780 9010
Address: Cape Point, Cape Peninsula, Simon's Town
More Info: Cape Point Nature Reserve
Chapmans Peak
One of the most scenic routes in the world, Chapmans Peak Drive was built for convenience rather than its beauty. Originally built to provide a direct route from Hout Bay to Noordhoek , it has now become a tourist and local hotspot.
The road is naturally settled on a 630 million year old granite slab that provides a sturdy base. Sharp cliff drops have you holding on tight. The route is 9kms long with over 100 winding bends that seem to go on forever.
Multiple picnic and look out points are carefully positioned for maximum exposure. Getting a day pass allows you to visit the various hiking trails that are carefully marked and easy to see. Many locals and cycling enthusiasts take up the challenge to cycle the scenic drive.
Whether an oceanic selfie or a beautiful mountain drive is what you're after, Chapman's Peak doesn't disappoint.
Fact: Chapman's Peak is named after John Chapman, the Captain's mate of an English ship the Consent.
Operating Hours:

Summer, 6am-8pm

Winter, 7am-6:30pm

Entrance Fee: R42 per Vehicle
More Info: Chapmans Peak Drive
Seal Island
A much loved activity for tourists and locals alike, a visit to seal island is a must while visiting Cape Town. The island is situated 5.7km from False Bay and a short boat ride from Hout Bay harbour.
Named after the high population of Cape Fur Seals, the island itself is a small rock formation that, at any given time, will be completely covered in seals. Hout Bay Harbour has various chartered boat services that take visitors out to see the island.
Hop-On Hop-Off Bus
If you're in Cape Town for a short while and want to see as much as possible, try the iconic City Sightseeing buses.
These double-decker tour buses offer routes throughout Cape Town. The different hop-on hop-off buses all have their own focus and allow you to move on to the next venue at your own pace. The buses run on a time table, so be sure to keep an eye on when the next one is arriving.
Red bus

The red bus takes you to 11 stops and is the fastest way to the Table Mountain cable car station.

Blue bus

This option takes you around the peninsula, including the Kirstenbosch Botanical Gardens.

Yellow bus

Hop on this bus and you'll make your way through downtown Cape Town with focus on its historical landmarks and museums.

Purple bus

This is the wine tour bus which takes you through the Constantia Winelands.
The City Sightseeing buses are a fantastic and easy way to see Cape Town like never before. You can do what you want without having to worry about parking, which can be real challenge in Cape Town.
If you decide to do the purple bus tour, you are free to enjoy wine tasting and not worry about driving. It also gives you the freedom to explore the sights you most want to see in the Cape.
Entrance Fee:
Operating Hours:
Contact Number: 086 173 3287
Address: 81 Long St, Cape Town
More Info: City Sightseeing
Galileo Open Air Cinema
Think of this as an introduction to a full-on cultural experience. Everyone has to start somewhere, right?
The Galileo Open Air Cinema invites its visitors to watch popular movies outdoors, under the stars (not just those found in Hollywood).
There are multiple venues all over Cape Town for this unique experience. You can watch a movie of your choice from a list of popular cult classics, musicals, comedies, and documentaries.
Purchase popcorn, food, and drinks on sale. You can also hire a chair and blanket for the evening to make it more comfortable.
Be sure to check out what is showing and buy your tickets from their website, or to view their current events, visit Vibescout.
For all your a-z cinema needs:
Kirstenbosch Botanical Gardens
Kirstenbosch is a breathtaking botanical garden seated at the eastern foot of Table Mountain. Once you have explored it, you'll understand why it has been rated as Africa's most beautiful garden.
It was established in 1913 and is home to over 7000 species for you to discover. Spend the day walking around, exploring, picnicking and soaking in the stunning setting.
They also have an aerial treetop walkway, named the "Boomslang" — safe and wheelchair friendly and the view is a must-see.
Kirstenbosch also hosts Summer Concerts — a series of various styles of music performed by popular artists and bands. You can expect to see the likes of Jeremy Loops, Beatenberg, Goldfish, Johnny Clegg, Matthew Mole, The Parlotones, the up and coming Richard Stirton and even Prime Circle.
Classical music concerts are performed by the Philharmonic Orchestra. Yearly Christmas carols is part of the summer music tradition as well.
Waterfront Harbour
A sought after activity in Cape Town would be viewing the coast from a luxury yacht. The V&A Waterfront Harbour houses various private yacht rentals fully equipped with crew.
Waterfront Charters
Waterfront Charters caters to all your boating needs from their elite fleet of luxury yachts to sail cruises. They offer private yacht rentals and bigger party boat options with a fully stocked bar and food available.
Operating Hours:
Contact Number: (021) 418 3168
Address: Quay 5, V&A Waterfront, Cape Town
More Info: Waterfront Charters
Red Anchor Harbour Cruises
The Red Anchor Harbour Cruise tour is the best way to view the splendid architecture of the V&A Waterfront. The boat ride is pleasant and often visited by seals. The route has you travelling within the harbour and then further out past the breakwaters.
Operating Hours:
Entrance:
Contact Number: 082 835 8316
Address: North Quay, Alfred Basin, V & A Waterfront
More Info: Red Anchor Harbour Cruises
Hiking in Cape Town
Cape Town offers a plethora of beautiful hikes in and around the city. Choose from easy strolls to walks that will help you build up some brow sweat.
Read on for an idea of what's on offer.
Lion's Head
This is easily the most popular hiking spot in Cape Town. Lion's Head is the extension of Table Mountain and offers great 360-degree views of Cape Town, Camps Bay and the Atlantic Seaboard.
It ranks as a relatively easy hike, but be sure to take proper walking shoes, extra water and some snacks to enjoy once you summit.
Tip: Go early in the morning.
The route gets overpopulated very quickly later in the day and it can be quite frustrating when you're queuing at every stop.
Crystal Pools
Crystal Pools is another favourite experience for nature lovers. It is a relatively easy hike to a series of beautiful mountain pools in the Steenbras Nature Reserve. It is open from 1 November to 30 April and closed in winter.
This hike has red pegs along the route to make sure you don't get lost and once there, you can jump into the water pools from the rocks above. Remember to bring:
Sunglasses

Good walking shoes

Refreshments and water

Camera

Swimsuit

Sunscreen and a hat
Tip: Don't dive and be mindful of swimming during a drought; the water levels may be lower than usual.
Entrance Fee:
Operating Hours:
Contact Number: 076 018 2577
Address: Kogelberg Nature Reserve Trail, Cape Town
Newlands Forest
Located on the eastern slopes of Table Mountain, Newlands Forest is a conservationist's dream. In the early 1800s a section of the forest was removed to make way for the pine tree plantation. Today there are still pine trees in Newlands and locals refer to that area of the forest as the Pine Forest.
Various hiking trails can be accessed from the forest, the ever changing biodome creates little pockets of vegetation that range from tropical to fynbos. There is a river that runs through Newlands Forest and small rock pools provide a cool escape from the heat. The forest is generally well shaded and is visited all year round.
The forest houses a reservoir and a fire department, on any given day visitors get to see helicopters coming and going from the helipad at the base of the forest walk. Higher up into the forest you can find wooden decks for picnicking. A short walk along the boardwalk takes you to the Old Fort at the foot of Table Mountain, with views of the Atlantic Ocean ahead.
Operating Hours:
Address: Table Mountain (Nature Reserve), accessible from the M3 heading towards town.
More Info: Newlands Forest
Silvermine
Located at the top of Ou Kaapse Weg, Silvermine Reserve offers visitors an intimate hiking experience. There are various trails to be found at Silvermine. The most popular trail is the Elephants Eye hike which is carefully marked out and leads you to an amazing spot that overlooks the suburbs of Cape Town.
If hiking is not really your thing then a day at the Silvermine Reservoir is right up your alley. The cold fresh black water provides relief from the South African sun. Braai facilities are available on non-windy days.
A Wild card gives you free access to the reserve but if you don't have one there is a gate charge for day visitors.
Entrance Fee:

R50 Adult, R25 Kids U12

R60 per 2 dogs

R70 Bicycles

Contact Number: (021) 789 2457
More Info: Silvermine Nature Reserve
Cape Town Beaches
Cape Town is world renown for its beautiful beaches. Why not come and see what all the hype is about? Choose from beaches perfect for surfing, kiteboarding, SUPing and tanning.
See below for an idea of what's on offer.
Boulder's Beach
Boulders is a popular family-friendly beach in Simon's Town and gives you the opportunity to swim in a secluded cove. With noticeably warmer, more inviting water, this beach is a favourite for anyone looking for a fresh summer respite. But the real secret to its popularity?
Penguins! These friendly birds are often found mingling on the beaches or suntanning on the big boulders. If you are adventurous, you can explore through and over the boulders for a closer view of the penguin colony. Boulders is also great for snorkelling when the water is clear and parents can easily keep an eye on the kids if they go for a swim.
Being a part of the Table Mountain National Park there is an entrance fee mentioned on their website, but it is well worth the experience.
Muizenberg
Considered the birthplace of surfing in South Africa, Muizenberg is on the Southeast coast of Cape Town. This beach side suburb is bustling with a holiday feel and is frequented by tourists all year.
The local favourite spot is surfers corner, it is at the end of Muizenberg beach. The long stretch of white beach sand sees visitors of all walks of life.
The beach front buildings house a variety of stores:
Restaurants

Surf Shops

Pancake House

Take Aways

Ice Cream Shops
There are also street vendors selling hot dogs and burgers. Recently renovated brightly coloured change rooms are available right on the beach. Muizenberg houses many outdoor activities like mini golfing and a waterslide. Take a stroll through the village, you'll be surprised by the arty feeling of the streets.
Tip: Bring a jacket. The wind can be very unpredictable.
Clifton
Clifton boasts some of the most loved beaches in Cape Town, each one perched perfectly at the foot of the mountain. Parking can sometimes be really tricky and packing light is a good idea as you will have to traverse a stone staircase to reach the any of the four beaches below.
Nestled between boulders and the mountain, the beach is sheltered from the wind but offers an icy cold swim in the Atlantic Ocean.
Frequented by locals and celebrities alike, it's often peppered with the rich and famous looking to catch a few rays. Surfers wear wetsuits to surf the waves due to the Atlantic Ocean being so cold.
Sunsets are ideal here as the beach is west facing and provides an uninterrupted view of the sun dipping behind the horizon.
Tip: Don't forget your sunscreen.
Wine Farms around Cape Town
Constantia Valley and the surrounds offer a wine route just 20 minutes outside of the city. Winemaking in this region dates back to 1685 and this greenbelt is home to eight award winning estates.
Groot Constantia
Groot Constantia is a 330-year-old wine estate which offers wine tasting, dining, cellar tours and a fascinating heritage displayed in an onsite museum. The green surroundings are incredibly beautiful throughout the year.
They offer wine tasting and chocolate pairing, as well as some great restaurants to visit on the estate. If you are interested in a cellar tour, you will need to book in advance.
Operating Hours:
Contact Number: (021) 794 5128
Address: Groot Constantia Rd, Constantia
More Info: Groot Constantia
Cape Point Vineyards
This award-winning winery is found further (33km) outside of Cape Town in the beautiful area of Noordhoek. Cape Point Vineyards offer a restaurant, picnic spot and function venue overlooking a unique setting. There are views of the mountain, vineyards, fynbos and stunning sunsets over the ocean.
This estate is popular for wine tasting, its restaurants, as a wedding venue, general function venue and for picnics.
Besides their wine tasting, Cape Point Vineyards also offers a Thursday evening community market from 16h30 to 20h30. This market offers food, sweet treats, and many different craft vendors.
Operating Hours:
Contact Number: (021) 789 0900
Address: Silvermine Rd, Noordhoek
More Info: Cape Point Vineyards
Eagles Nest Wines
Nestled at the foot of Table Mountain, Eagles Nest Wines is situated in the crest of the Constantia Neck pass. It is a family owned vineyard that carefully selected its vines to suite the Constantia terrain. Specialised wine tastings, picnics and platters are available. It also makes for the perfect pitstop along the purple wine tour.
Operating Hours:
Contact Number: (021) 794 4095
Address: Constantia Main Rd, Constantia, Cape Town
More Info: Eagles Nest Wines
Steenberg Vineyard
Steenberg Vineyards was the Cape's first farm and is about 30 minutes from the city centre. The Steenberg Farm houses a 5-star hotel and two restaurants. They produce a variety of wines that aim to provoke the unique terroir of the estate.
Operating Hours:
Contact Number: (021) 713 2211
Address: Steenberg Rd, Cape Town
More Info: Steenberg Vineyards
Points of Interest
Cape Town is surrounded by beautiful places and photo spots, you're going to be spoilt for choice when deciding what to visit. We've narrowed it down to the very best so you don't have to do the searching.
If you're interest in exploring galleries and museums:
Visit our guide to the best galleries and museums in Cape Town.
The Castle Of Good Hope
Coming back to shore, the Castle of Good Hope is a star fort built in Cape Town during the 17th century, following a land reclamation from the sea. It is the oldest building in Cape Town and as per the curators "it stands as a bastion of our colonial past and beacon of our bright future".
Historical Castle tours and memorable horse-drawn carriage rides are available. Regular events at the Castle include the Cape Military Tattoo — a showcase of the South African National Defence Force musicians and performers.
Entrance Fee:
Operating Hours:
Contact Number: 021 787 1260
Address: Darling St & Buitenkant St, Foreshore
More Info: Castle of Good Hope
Robben Island
"To us on Robben Island, Table Mountain was a beacon of hope. It represented the mainland to which we knew we would one day return." — Nelson Mandela
Robben Island was the place where former president Nelson Mandela was held for a portion of his 27-year prison sentence. This attraction draws many tourists and you can catch a ferry to the island, leaving from Nelson Mandela Gateway at the V&A Waterfront. Once there, you can tour the island and prison which includes the cell in which Mandela was kept.
Tip: Visit their website for a virtual tour.
Theatres in Cape Town
The cultural scene continues when the sun goes down. Cape Town has some phenomenal actors and talent, showcased at various different theatres.
The Artscape Theatre
The Artscape presents many touring shows and companies from around the world. It is the number one Cape Town theatre and hosts well-known productions such as Annie, My Fair Lady, Swan Lake, Phantom of the Opera, Madame Butterfly and many more.
Contact number: 021 410 9800
Address: D.F. Malan St, Foreshore
More info: The Artscape
The Baxter Theatre
The Baxter Theatre is a performing arts stage in Rondebosch, owned by the University of Cape Town. It is different from the Artscape as it focuses more on showcasing local talent.
They feature comedy shows such as Nik Rabinowitz, dramas such as Pieter-Dirk Uys, various musical recitals and more.
Contact Number: (021) 685 7880
Address: Main Rd, Rondebosch
More Info: The Baxter
Museums in Cape Town
Cape Town is proud to have a rich and culturally diverse heritage. South African westernised history and culture dates back to when Bartholomew Dias first explored the coastline in 1488.
Our native history dates back even further. If you are a history buff, you want to be on the Yellow City Sightseeing bus to experience a few of these historic places up close and personal.
Iziko Museum Collection and Planetarium
The Iziko Museums form a collection of museums found all over Cape Town, some of which are the South African Museum, the Planetarium, and the Slave Lodge.
The South African Museum houses more than half a million specimens of important scientific discoveries. This includes 700 million year old fossils and stone tools as old as 120 000 years.
You can find this museum next door to the Planetarium. The Planetarium is a round theatre which allows for a recreation of the night sky — an extraordinary theatre experience for everyone.
The Slave Lodge on the corner of Wale and Adderley Street is one of the oldest buildings in Cape Town. This museum explores the long history of slavery in South Africa, under the umbrella theme of "from human wrongs to human rights".
For a nominal fee, you can experience an audio tour and insight into the dismal conditions in which the slaves lived.
District Six Museum
Delving further into the history of South Africa, the District Six Museum offers insight into the abolished apartheid regime which ruled South Africa for many years. The museum describes the forced removal of non-whites from District Six in South Africa.
Some of the staff at the museum are former residents of the District Six area and can give you a real-life description of how they were forced to leave their homes at short notice, often with only a small suitcase.
If you want to get a taste of recent South African history, you should definitely visit this museum.
Entrance Fee:

Adults R45

School learners R5

Operating Hours:
Contact Number: (021) 466 7200
Address: 25A Albertus St, Zonnebloem
More Info: District Six Museum
The Bo-Kaap Museum
Bo-Kaap is an area of Cape Town previously known as the Malay Quarter, and recognisable by its brightly painted houses and cobblestoned streets. Bo-Kaap is the historical centre of the Cape Malay culture in Cape Town.
The Bo-Kaap Museum highlights the cultural contribution made by early Muslim settlers, many of whom were skilled tailors, carpenters, shoemakers, and builders.
Entrance Fee:
Operating Hours:
Contact Number: 021 481 3939
Address: 71 Wale St, Schotsche Kloof
More Info: Bo-Kaap Museum
Movies
Find the latest movies and showtimes in Cape Town. See Trailers, Reviews, Ratings, Release Dates & More - (2D, 3D, IMAX & IMAX 3D, Scene XTREME & VIP, PRESTIGE, 4DX)
Markets & Shopping
Start and end your day the Cape Town way. There are many different shopping activities on offer for Cape Town's visitors, so let's have a look at some of the best things to do in Cape Town.
Cape Town Markets
Cape Town has an awesome array of markets to keep you browsing for ages. Choose from stalls offering fresh produce, local arts and crafts, handmade items, second hand clothing and antiques.
Here are some examples of Cape Town's excellent markets:
The Old Biscuit Mill
This is probably one of the most popular markets in Cape Town and has seen the likes of Ryan Reynolds filming in town. Based in an old biscuit factory, the Biscuit Mill offers a variety of stalls and feasts of artisanal food on offer. Other stalls sell leather goods, handcrafted wooden items and unique housewares.
An added bonus: ATMs safely within the complex, in case you need some extra cash. Once you see this market, you probably will!
Operating Hours:
Contact Number: 021 447 8194
Address: 375 Albert Road, Woodstock
More Info: The Old Biscuit Mill
The Bay Harbour Market
The Hout Bay Market is situated in an authentic old fish factory and is open on Fridays, Saturdays and Sundays.
The vendors sell everything from exciting foods to jewellery and 'veldskoene' (comfortable walking shoes made from leather, see here).
There is also often live music which adds to the festivities within. It's an undercover market so bad weather can't spoil your shopping adventure.
Operating Hours:

Fri, 5pm - 9pm

Sat & Sun 9:30am - 4pm

Address: 31 Harbour Rd, Hout Bay
More Info: Bay Harbour Market
Waterfront Food Market
The Food Market is a 40 plus vendor market which is perfect once you've walked up an appetite inside the V&A Waterfront. They are situated outside of the main shopping mall, but you can find their exact location on Google Maps here.
This double-storey warehouse offers food to suit all tastes. Grab a Nutella crepé and ice cream or a smoothie from Yokos after you finish a burger or African wrap from Woodies and Vagabond Kitchens.
Cape Point Vineyard Market
The Cape Point Vineyard Market is held every Thursday evening. The market mainly sells foods and beverages and is family-orientated. A few featured stalls are:
Aglio - Homemade traditional pizza

Al's Schwarmas - All your schwarma needs

Blue Marlin - Their signature sushi

East Meets West - Chinese food
The market is an indoor market, however there is a massive outdoor seating area that overlooks the dam and Noordhoek Beach.
Operating Hours:

Every Thursday, 4:30pm-9pm

Contact Number: (021) 789 0900
Address: Silvermine Rd, Noordhoek, Cape Town
More Info: Cape Point Vineyard
Oranjezicht City Farm Market
The Oranjezicht City Farm Market is your weekly food shopping market. Vendors selling produce straight from local farms to your cart. They have provided tables for visitors to sit down and enjoy the various ready-to-eat foods available. The venue is animal-friendly but there are strict rules when bringing a pet, so please be respectful of these.
Operating Hours:

Every Saturday from 9am-2pm

Contact Number: 083 628 3426
Address: Granger Bay Blvd, V & A Waterfront, Cape Town
More Info: Oranjezicht City Farm Market
Shopping in Cape Town
The V&A Waterfront
This is the hub of Cape Town. It is the working harbour and port for luxury yachts, it also hosts a world class shopping centre with a multitude of restaurants and both designer and affordable labels.
There are also a mass of other activities which can be found here.
Canal Walk
Cape Town is home to the second largest shopping centre in South Africa, Canal Walk. Canal Walk is home to over 400 shops and was built around a canal, hence the name. It is just 15 minutes outside of the city centre.
This mall is great for shopping when you need a vast choice of options and have lots of time. It is open from 9am to 9pm daily, so it is perfect for those who prefer to avoid the crowds and shop in the evening.
Canal Walk offers an array of both designer and more typical retail stores. There are a variety of different restaurants to feed your appetite after all the shopping and walking around the 141 000 square feet centre. Speaking of feet, wear comfortable shoes and leave those heels at home.
Operating Hours:
Contact Number: 021 529 9699
Address: Century City, Cape Town
More Info: Canal Walk
Cavendish Square
Cavendish is located in the heart of the Southern Suburbs, it houses over 200 stores, a cinema, various restaurants and coffee shops. They have a daily outdoor market with vendors selling all sorts of goods. Street level restaurants open their doors to the shaded stone walk way.
The mall is easily accessible via public transport but if you do choose to drive parking will cost a small fee. General meandering of the upper levels is always a pleasure with the elegant decor. A food court is situated on the second floor just below the escalators that lead up to its own cinema.
This mall is every shoppers dream from its secure shaded parking areas to the beautifully done flooring and modern decor.
Operating Hours:

Mon-Sat - 9am-7pm

Sundays, 10am-5pm

Contact Number: (021) 657 5600
Address: 1 Dreyer St, Claremont
More Info: Cavendish Square
Things to Do with Kids
Cool Runnings
If you feel like getting active with your family or a group of friends, you should check out Cool Runnings in Bellville.
Cool Runnings is South Africa's only family tobogganing park. This activity is great as you can determine your own speed, so it is perfect for everyone. Listen up adrenaline junkies, you can hit up to 40km per hour on this 1.25km course!
Entrance Fee:
Operating Hours:

Mon-Fri, 11am - 6pm

Sat-Sun, 9am - 6pm

Contact Number: 021 949 4439
Address: Carl Cronje Dr, Tygervalley
More Info: Cool Runnings
World of Birds Wildlife Sanctuary and Monkey Park
World of Birds in Hout Bay is the largest bird park in Africa. As the name suggests, their main focus is on the conservation of birds and monkeys. They offer an interactive walk through the park where you can walk through all the bird enclosures and photograph them.
One of the most popular attractions is the monkey enclosure. You can enter an enclosure of squirrel monkeys (after taking off your jewellery and ditching any food), have a seat while the small inquisitive creatures climb all over you. Don't worry, they only weigh about a kilogram and won't bite you if they aren't provoked.
World of Birds is open all year from 9am to 5pm and their website contains all of the entrance fees and information you'll need.
Entrance Fee:
Operating Hours:
Contact Number: 021 790 2730
Address: Valley Rd, Cape Town
The Two Oceans Aquarium
This amazing underwater nature reserve is home to over 3 000 marine creatures. It also offers you the soleful (sea what we did there?) opportunity to dive with sharks and interact with penguins.
They have multiple exhibits including a predator tank which houses sharks, rays and turtles, one of only three kelp forest displays in the world, as well as jellyfish and seahorse tanks. You can also find Nemo and take photos in the popular clown fish tank.
Take a walk through the the rock hopper penguin exhibit; its child friendly and open to families. The AfriSam Children's Play Centre is a firm favourite — kids are entertained with arts, crafts and puppet shows. Be sure to check out the gift shop on the way out for some marine-themed gifts to take home.
You can also buy tickets online for a small discount.
Entrance Fee:

Adult - R135

Kids - R65 to R100

Operating Hours:
Contact Number: 021 418 3823
Address: V & A Waterfront, Cape Town
More Info: Two Oceans Aquarium
Scratch Patch and Cave Golf
If you are looking for something a little more interactive, you should try your hand at indoor putt-putt. This 18-hole mini-golf course offers deceptively difficult holes in a cave-like setting. This fun and inexpensive activity is appropriate for all ages.
South Africa is one of the gemstone capitals of the world, so why not check it out for yourself and scratch through the floor covered in gemstones at the Scratch Patch next door to the indoor putt-putt.
You can purchase a small container for less than R20 to take your stones home, making this activity relatively inexpensive too.
Entrance Fee:

Cave Gold - R18

Scratch Patch (Cost on weight of rocks)

Operating Hours:
Contact Number: 021 419 9429
Address: V & A Waterfront, Cape Town
More Info: Scratch Patch and Cave Golf
Rush Claremont
Rush is an indoor trampoline house. It spans 2500 square meters of uninterrupted fun. It is locally owned and run, the park features wall-to-wall connected trampolines. They run various events and fun activities every day of the week with an awesome glow in the dark park section for some night time bouncing.
There is an in-house coffee shop that sells brilliant coffee, cakes and healthy snacks to enjoy while you're visiting the park. There is free wifi for those choosing to do some work while their kids get rid of some unwanted energy and get fit at the same time.
Entrance Fee:

R115 - 1 Hour jump session

R25 - Jump sock rental

Operating Hours:

Mon-Thur, 10am-9pm

Fri-Sat, 9am-10pm

Sun, 9am-8pm

Contact Number: (021) 683 3841
Address: 109 Main Road, Stadium on Main, 109 Main Rd, Claremont
More Info: Rush
Wonderland
Wonderland is located in N1 City Mall in Goodwood, it is the biggest indoor arcade in Cape Town. Housing over 400 different games for visitors to play, it is the biggest arcade in South Africa!
The arcade features interactive driving simulations, shooting games, rides for younger kids, pool tables, foosball tables and air hockey. Wonderland offers a gaming experience for all ages.
Operating Hours:

Daily from 7:30am-11:45pm

Contact Number: (021) 595 1725
Address: N1 City Mall, Louwtjie Rothman St, N1 City, Cape Town
More Info: Wonderland
Tip: Bring a container to store your tokens in, to avoid having your pockets full.
Snake Park
The Snake Park is located on one of Cape Town's most loved farms, Imhoff Farm. It is a reptile sanctuary and rehabilitation centre. There is plenty to learn and see.
Some of the animals housed here are:
African Grey Parrots

Aligators

Crocodiles

Blue Tongued Skink

Anaconda

Californian King Snake

Spitting Cobra

Burmese Python

Yellow Rat Snakes

African Rock Python
The aim of the park is to educate guests and they often do smaller school groups. They host a Mini Mo Show where you can touch and interact with the animals with professionals assisting you.
Entrance Fee:

Adults - R70

Kids U12 - R50

Operating Hours:
Contact Number: 083 244 5194
Address:
More Info: Snake Park
Visit the Higgeldy Piggeldy Animal Farm while you're there and make a day of it.
Relax & Unwind
After exploring all the vibrance and wonders Cape Town has on offer, you'll probably in need of some TLC. Have a look at some of our ideas to help you destress so you can get back to exploring!
If you're into yoga, we've put together just the thing for you!
Spas in Cape Town
Chelsea Aesthetic Centre
At Chelsea Aesthetic Centre they aim to provide quality affordable services to all their patrons. Being one of the top anti-aging clinics in South Africa, Chelsea Centre is highly respected in the beauty industry.
They offer both beauty treatments and non-surgical cosmetic treatments. The centre boasts numerous highly trained professionals including a dietician, medical physicians and beauticians.
Costs:

Express Facial - R320

Back and Neck Massage (30 mins) - R360

Waxing - R70 to R200
Prices are subject to change so please check when you're making a booking.
Operating Hours:

Mon 8am-5:30pm

Tues-Fri 7am-7pm

Sat and Public Holidays 8am-5:30pm

Contact Number: (021) 797 5001
Address: 51A Waterloo Road, Wynberg
More Info: Chelsea Aesthetic Centre
Angsana Spa
Found at the Vineyard Hotel, the Angsana Spa is an Asian beauty spa. They are the title holder of the Unique Spa Concept Category at the Les Nouvelles Esthetiques Spa Awards in 2006. Set on 6 acres of landscaped wonder you will never want to leave.
One of the more memorable treatment areas would be the luxury steam showers that overlook Table Mountain. They boast 6 treatments rooms, one of which is the first ever rain treatment mist room in South Africa. The treatment rooms are delicately decorated with Asian touches.
Prices:

Blink Rosey Facial - R550

Bamboo Massage - R720

Waxing R65 - R250
Prices are subject to change so please check when you're making a booking.
Operating Hours:
Contact Number: (021) 674 5005
Address: Colinton Road, Newlands
More Info: Angsana Spa
The Spa At 12 Apostles Hotel
The Spa is housed in the world renowned 12 Apostles Hotel, situated on the cliff side between Camps Bay and Llandudno. It promises spectacular views all year round.
The Spa is divided into two distinct sections, the Sanctuary and the Upper Sanctuary. The Sanctuary invites guests in with the outside standing waterfall guarded by two buddhas. Boasting hot and cold plunge pools, a sauna, a lounging area as well as South Africa's only Rasul Chamber.
The Upper Sanctuary hosts the private treatment rooms that carry through the theme of bringing all elements into relieving stress with sound and light therapy treatments.
Prices:

Micro Firm Lift facial - R1,350

Emelis Body Wraps from R600 - R1,450
Prices are subject to change so please check when you're making a booking.
Operating Hours:
Contact Number: (021) 437 9000
Address: Victoria Street, Camps Bay
More Info: The Spa
Heavenly Spa
The Heavenly Spa, found on the 18th floor of the Westin Cape Town, perfectly balances well-being and luxury. They offer tailor-made treatments to unwind from everyday stresses that are life.
Additional treatments on offer are physiotherapy and a new tanning experience called Caribbean Tan, that leaves you with a seamless no streaking tan.
Prices are subject to change so please check when you're making a booking.
The Classic Facial - R650

Reflexology - R450

Body Polish - R350
Allow your body to return to perfect symmetry with their signature treatments unlike any other in the world.
Opening Times: Everyday 8am - 6pm
Contact Number: (021) 412 9999
Address: Cape Town International Convention Centre
More Info: Heavenly Spa
Golfing in Cape Town
Steenberg Golf Club
Steenberg Golf Course is found at the foot of Ou Kaapse Weg mountain pass. It is only 30 minutes from the city centre and airport. The large estate houses a variety of buildings, these features are:
Two Restaurants

A Vineyard

Gold Academy

Hotel

Property Agency
The course itself is both visually spectacular and often holes can be quite challenging. It truly is a great day of golfing.
King David Mowbray Golf Club
Voted one of South Africa's top 100 golf courses, the King David course recently joined with Mowbray Golf Club. The former host of the SA Opens, there are multiple holes that have become professional favourites.
Easily accessible it is only 10 minutes from the city, making it an ideal quick break away from work or everyday life chores.
Putt-Putt
Putt-Putt is a miniature golf course that is situated on the very popular Sea Point Promenade. It houses two courses of 18-holes each and is open everyday of the week weather permitting.
There is safe street parking free of cost. Come and enjoy some fun for the whole family.
Operating Hours:
Entrance Fee:
Contact Number: (021) 434 6805
Address: Beach Road, Sea Point
More Info: Putt Putt
Restaurants & Coffee
Cape Town is well known for its market culture, with stalls selling a host of various delights including foods, crafts, clothing, handmade African jewellery and more. The V&A Food Market has already been mentioned, but there are plenty of other markets dotted around the city.
Coffee in Cape Town
Anyone who visits Cape Town will rave about its laid back lifestyle, vibrant coffee culture and creative energy. Capetonians have always shared a love of coffee, if you are one of them check out our list of top coffee spots in Cape Town here.
Restaurants in Cape Town
Test Kitchen
You will have to book well in advance to get a seat at this gem of a spot. Luke Dale Roberts is the head chef at this contemporary fine dining restaurant at the Biscuit Mill.
They have nouvelle Latin cuisine with a South African touch. You can expect to be impressed by this world-class experience. Less is more, so we won't reveal too much about the Test Kitchen. Be sure to find out for yourself and you won't be disappointed.
Operating Hours:

Tue - Sat, 12:30pm-1:30pm

Tue - Sat, 7pm-9:30pm

Contact Number: 021 447 2337
Address: 375 Albert Road, Woodstock
More Info: The Test Kitchen
Moyo
This lifestyle centre is in Blouberg at Eden on the Bay and forms the hub of surfing in this area. Enjoy iconic views of Table Mountain over Table Bay while seated outside, at tables built out of surfboards, and let your feet hang in the water.
You can order authentic African foods in a setting full of African decor and dress or enjoy cocktails outside. There are also ladies who come around and paint your face with the trademark "Moyo" white dots (we promise it looks better than it sounds).
Operating Hours:

Mon-Friday, 11am - 11pm

Sat-Sun, 8:30 - 11pm

Contact Number: 021 286 0662
Address: Otto du Plessis Dr, Big Bay
More Info: Moyo
Yours Truly
This gorgeous spot has a few branches, but Kloof Street is their flagship store. This misleadingly large restaurant is spread across both the upper and lower floors, with fairy lights and greenery to make you feel tucked away from the hustle and bustle of the city.
It is popular for pre-drinks before going out on the town. It is also a great option for a first date, as it is tastefully quaint inside. The food is excellent, so you won't be disappointed or leave hungry. Plus, there is lots to do in the surrounding areas when you're done with your drink or meal.
A friendly word of advice: The parking garage opposite closes at 12pm. You don't want to get your car stuck in there on a first date. It could get awkward, fast.
Operating Hours:
Contact Number: (021) 426 2587
Address: 73 Kloof St, Cape Town
More Info: Yours Truly
Bombay Bicycle Club
"Welcome to the oldest gentlemen's club in the world."
The Bombay Bicycle Club in Cape Town has a wonderfully wacky bohemian theme and is situated at the top of Kloof Street. Expect the unexpected here.
There are vine swing tables, dress up items, stuffed tigers and other delightful things. This restaurant is headed up by Madame Zingara and everything about it is eclectic from the decor to the food and staff.
You are encouraged to let your hair down and enjoy this extraordinary experience. Their menu combinations sound bizarre but be adventurous! Their chilli chocolate steak is to die for.
Tip: They make the most incredible Margaritas!
Operating Hours:
Contact Number: 021 423 6805
Address: 158 Kloof St, Gardens
More Info: Bombay Bicycle Club
Brass Bell in Kalk Bay
If you are free on a Wednesday night and looking for something to do, try going to the Brass Bell for karaoke. You can find it in Kalk Bay; karaoke starts at 8pm sharp.
The Brass Bell was built in 1939, situated right on the water's edge with a tidal pool on one side. There are two restaurants, one is more formal and the casual dining bar is on ground level. The latter is where you will find the karaoke.
Whether you can sing or not, no one really cares as long as you choose a "gees-filled" and well-known song. If you do decide to grace people with your singing presence, be sure to get there early to get your name on the list — it fills up really fast! The karaoke is definitely worth the experience and one for the bucket list.
P.S. We can recommend Drops of Jupiter by Train. It's always a hit!
Operating Hours:
Contact Number: 021 788 5455
Address: Main Rd, Cape Town
More Info: Brass Bell
Blonde and Beard
Blonde and Beard is a full restaurant and cafe located on the beachfront in Muizenberg. They serve an array of gourmet hipster dishes. The cafe has a private upstairs seating area and is often frequented by locals.
They reward early bird diners with a discounted breakfast that suits every pocket. The awesome partnering duo make guests feel welcome and well taken care of.
Operating Hours:
Contact Number: (021) 788 1569
Address: 25 Beach Road, Muizenberg, Cape Town
More Info: Blonde and Beard
Things to Do at Night
As Ethel said,
"don't lose hope, when the sun goes down, the stars come out."
Cape Town has an incredible nightlife — sundowners, bars, pubs and clubs. Capetonians are active people and enjoy a large bar culture where you can chat with music in the background and maybe hit the dance floor a few steps away.
Bars in Cape Town
The Village Idiot
This restaurant and bar's mascot may be an ostrich named Oskar, but this place is the bee's knees. You will find people of all ages frequenting this restaurant turned bar when the sun goes down.
They host everything from 50th birthday parties to bachelorette parties. It is situated on Loop Street and has a surrounding balcony with tables and chairs overlooking the street. They serve great authentic South African food and have a DJ on the weekends for dancing.
Operating Hours:

Tue-Thur, 3pm - 2am

Fri-Sat, 12pm - 2am

Contact Number: 021 418 1548
Address: 32 Loop St, Cape Town
More Info: The Village Idiot
Beerhouse
The Beerhouse literally has 99 bottles of beer on their wall. They also have a selection of over 22 different beers on tap. You cannot miss this brightly coloured yellow building on Long Street. If you come past on any weekend night, you will see people on the balcony with a beer or cider in hand.
For most people, a night out in Cape Town entails a before or after drink at the Beerhouse. They also have incredible food and you should definitely try their Flammkuchen. They have huge tables so large groups are also welcome.
The Beerhouse also has a treat on the last Thursday of every month — a Silent Disco. It sounds and probably looks bizarre, but you pay R50 to rent a pair of headphones for the night which will blast the hottest tunes while you dance the night away.
Operating Hours:

Mon-Fri, 11am - 2am

Sat-Sun, 10am - 2am

Contact Number: 021 424 3370
Address: 223 Long St, Cape Town
More Info: Beerhouse events
Tjing Tjing Rooftop Bar
If you want something a little different check out Tjing Tjing, a rooftop bar, in Cape Town.
This gem lies situated in the heart of the CBD. Part rooftop, part attic, Tjing Tjing is situated in restored heritage building that is two centuries old. They specialize in cocktails, unique wine and craft beer. Complement this with delicious tapas, their new indie and electronica music and you are sorted for the evening.
Operating Hours:

Tue-Fri, 4pm - 2am

Sat, 6:30pm - 2am

Contact Number: (021) 422 4374
Address: 165 Longmarket St, Cape Town
More Info: Tjing Tjing
Cape Town Comedy Club
The Cape Town Comedy Club is founded and owned by Kurt Schoonraad a fellow comedian. Having relocated from The River Club, the Club has found its home in the old Pumphouse on the harbour at The V&A Waterfront.
The Pumphouse was a very popular live music venue hosting many local bands. Having showcasing in its blood, the Pumphouse is the perfect location for this mix of exciting flavours.
Comedy has become a big part of South African culture and some of the best comedians hail from this third world country. On any given night of the week you can find anyone from big name comedians like Michael Mittermeier to the local shopkeep trying to make a name in the industry.
Promising a night that will leave your belly aching from laughter, Cape Town Comedy Club prides themselves on showcasing the best comedic talent the world has to offer.
Operating Hours:
Contact Number: (021) 418 8880
Address: The Pumphouse, V and A Waterfront
More Info: Website and Facebook Page
Clubs in Cape Town
Cape Town is abuzz with the hottest clubs and music venues ensuring your night will be a memorable one. We've included a few clubs in this article for you to get an idea. We recommend you also:
Fiction
Fiction is an upstairs venue on Long Street that is open every night of the week except Sundays and Mondays. They showcase an array of DJs from all over the globe, spitting tracks from every genre, at their themed musical event.
The music is traditionally electronic, but is different on any night of the week. With over 7 years of party experience Fiction is at the forefront of expanding local South African musical flavours.
Tip: Check their events page so you know exactly what to expect from the music.
Operating Hours:
Entrance Fee: varies +- R50
Address: 227 Long St, Cape Town
More Info: Fiction
Tin Roof
An old school student feel nightclub. Claremont was once the club hopping hotspot of the Southern Suburbs. Retaining its reputation Tin Roof is one of the oldest clubs in Claremont and definitely is a student hangout.
With a variety of musical genres being played by the resident DJ, there is something for everyone.
Tip: When visiting clubs in Claremont, carry your ID no matter how old you are. Most clubs have a "no ID, no entry" policy, even if you have a fully grown beard and wrinkles.
Operating Hours:
Entrance Fee: None
Address: 85 Main Road, Claremont
More Info: Tin Roof
Vacca Mata
Found on the busy strip that is Edward Street, Vacca Mata is renowned for its luscious dancer and bar staff that entertain you from on top of the bar. They have a famous house DJ spitting sexy RnB, Hip Hop and House tracks all night long.
They are a multi-functional venue that also boasts a restaurant during the day. The club has a smart casual dress code so come prepared.
Tip: Check out the events hosted at this venue to know what to expect on speciality nights.
Operating Hours:
Entrance Fee: R30
Address: 72 - 76 Edward Street, Bellville
More Info: Vacca Mata
Era Nightclub
Era Nightclub is a place where audio and visual focus come together to celebrate music through Capetonian lifestyle.
Era is a platform of expression and showcasing for both local and international artists. If you ask any Capetonian about Era they only have good things to say.
The music at Era is electronically based and aims to mentor and uplift the local electronic music scene. They also house a 78kw Funktion One sound system, which is one of the best world.
Operating Hours:
Contact Number: (021) 422 0202
Address: 71 Loop St, Cape Town City Centre
More Info: Era
Decodance
The only nightclub of its kind in Cape Town. Decodance offers an experience much like time travel. Taking you back to the 'better' days the clubs themed music is strictly 70s, 80's and 90's pop, rock, disco and dance classics.
Many a bachlorette has been had at the infamous Deco Dance. They also often host various themed events with prizes for best dressed. Boasting three bars and two dance floors, one of which lights up.
Various VIP areas available in both a smoking and non-smoking zone, with full bottle service coming standard.
Entrance Fee:

Ladies Free before 10pm

Gents R20 before 10pm

R60 thereafter.

Operating Hours:
Address: 120 Main Road, Seapoint
More Info: Decodance
Check out their Facebook page to see what fun events they have coming.
Coco
The main focus at Coco is to provide high end bottle service with a touch of sophisticated customer services. This prestigious nightclub is found on Loop Street in Cape Town.
Coco's show-stopper would have to be their Gold Bar, described as African opulence meets European chic. Coco is taking the lounge scene by storm with this new addition to its already luxurious venue.
The Gold Bar is open from Wednesday to Saturday from 9pm - 3am. With a strict smart stylish dress code.
Music: Hip Hop, House, Dance, Electronic
Entrance Fee:
Operating Hours:
Address: 70 Loop St, Cape Town City Centre
More Info: Coco
Thirty One
Found on the thirty-first floor of the Absa building, Thirty One has wraparound views of the city below. As an upmarket nightclub they pride themselves on their strict dress code and a no nonsense attitude.
Intimate seating areas provide a quieter space to enjoy some conversation, while the much loved resident DJ will keep you on your feet all night.
A visit to Thirty One will have you partying like the elite of Cape Town.
Music: Commercial and underground House
Operating Hours:
Address: 2 Riebeek St, Cape Town City Centre
More Info: Thirty One
The entrance is the main entrance of the Absa Building. Security staff are there to secure the area and help point you in the right direction.
Something Different
First Thursdays
Now for something more unique to the South African scene: First Thursdays. First Thursdays Cape Town is a free cultural experience where art galleries and other cultural attractions in parts of town stay open late on the first Thursday of every month.
This night is focused on experiencing art and culture and exploring the city on foot. You can view the galleries with a glass of wine in hand (some provide this for free). First Thursday's starts at about 5pm and goes on until around 9pm but the bars, clubs and streets are always bustling late into the night.
Visit the First Thursday's website to discover all of the galleries and attractions on offer. They have it all laid out for you with a map showing which galleries are open and where. All of the above mentioned bars are open and pumping on these special Thursdays.
Sunset at Signal Hill
"You should watch a sunset at least once a day."
Signal Hill offers beautiful views over the Atlantic Seaboard and ocean. Even better, you can get there with no pain or strain as there is parking right at the viewing spot, provided there is parking available at all.
When it's a nice day, people flock to Signal Hill to watch the sun set over the ocean. Bring a picnic basket, some drinks and say goodbye to the day.
Lion's Head full Moon Hike
Lion's Head is great as a morning or day hike, but this is even better. You can do a sunset hike or a moonlight hike. This is super popular on clear evenings at full moon as hundreds head to the Table Mountain extension to hike up with their flashlights.
Be prepared for a bit of a crowd, but Cape Town flooded with moonlight is so worth the effort.
"You don't need a holiday. You need Cape Town."
Hopefully, once you have visited just a handful of Cape Town's activities, you will agree that Cape Town is one of the best cities in the world. Don't forget to check the latest events happening near you today.
Transport & Weather
Weather in Cape Town
Cape Town is a coastal city and has a moderate climate all year round. The weather can change fairly quickly, so be sure to check out Accuweather or Yr.no for an accurate Cape Town weather forecast.
Let's check out Cape Town's seasonal weather.
Summer
Summer is a popular time for visitors and tourists to explore Cape Town, lasting from November through to February. The average daytime temperature is around 28°C (82.4F) but it can also rise to 35°C (95F). A slight breeze helps to keep things cool.
There are also days where the breeze can turn into a relentless gale force wind strong enough to send cyclists and portaloos flying. Capetonians are known for the habit of always carrying a jacket or warm top, no matter the weather!
Winter
Winter in Cape Town is even more unpredictable. Cape Town's winter months run from May to August, bringing wind, low temperatures, and a splash of rain here and there with beautiful clear days in between.
The average winter temperature is a moderate 18.5°C (65.3F), however it's not uncommon for a beautiful 25°C (77F) winter's day to make its appearance from time to time.
Transport around Cape Town
Cape Town's major attractions are in relative proximity. You will still, however, need some form of transportation and Cape Town has a variety of options.
Minibus Taxi
"Claremont, Wynberg! Claremont, Cape Town!"
These are the words, with some variation, you will hear shouted out of a minibus taxi if you walk down any length of main road in Cape Town. If you're wondering what a minibus taxi is, read on.
South Africa's minibus taxis are more than just vans that transport people at affordable rates. There is an entire culture surrounding these vehicles in South Africa.
Minibus taxis are the most popular form of transport for students or those with a lower income as they're extremely cheap and easily accessible. Payments are usually taken in cash only. Be ready to enjoy some African music when you get in!
There are many tourists who take a ride in these taxis for the real "African" experience. If you want to do this, go for it, but be aware of the dangers. Don't flash your designer watch, expensive phone, hundred dollar bills or diamond earrings! It's not worth the risk.
MyCiTi Bus
"MyCiTi is a high-quality bus-based public transit system that delivers fast, comfortable, and cost-effective urban mobility with segregated right-of-way infrastructure and frequent operations." — About MyCiTi
In other words, the MyCiTi bus system is an affordable and safe mode of public transport with designated lanes all over the city. These orange lanes are identified in the center or on the side of many roadways. To make use of this service, you need to buy a MyCiTi bus card (for a nominal fee) and load money on it at a station.
There is a tap-in, tap-out system, so you need to swipe your card when you get on and off the bus. Be sure to follow this system closely to avoid being fined.
The route planner and time tables on their website makes for a user-friendly experience.
Metrorail Trains
If you're looking for an alternative, cost-effective method of transport, Cape Town also offers the MetroRail. Routes that go through the Southern Suburbs, Cape Flats, Malmesbury, Worcester and other areas. Another benefit of going by train is that you can avoid traffic.
The same safety guideline applies here — be aware of your surroundings and remember that it is best not to travel alone by Metrorail. First-class tickets (not as exclusive or expensive as you may think) generally have nicer seats and may be a better and safer choice.
Car Hire
If you prefer to have your own reliable and private transport, you can hire a car from any number of reputable companies such as Avis and Budget. This gives you independence and flexibility. Take note, we drive on the left side of the road in South Africa.
Our vision at Vibescout is to provide the most relevant, current and comprehensive information.
If you feel we've missed something amazing or have any suggestions regarding our system, we would love to hear from you! Contact: info (at) vibescout.com