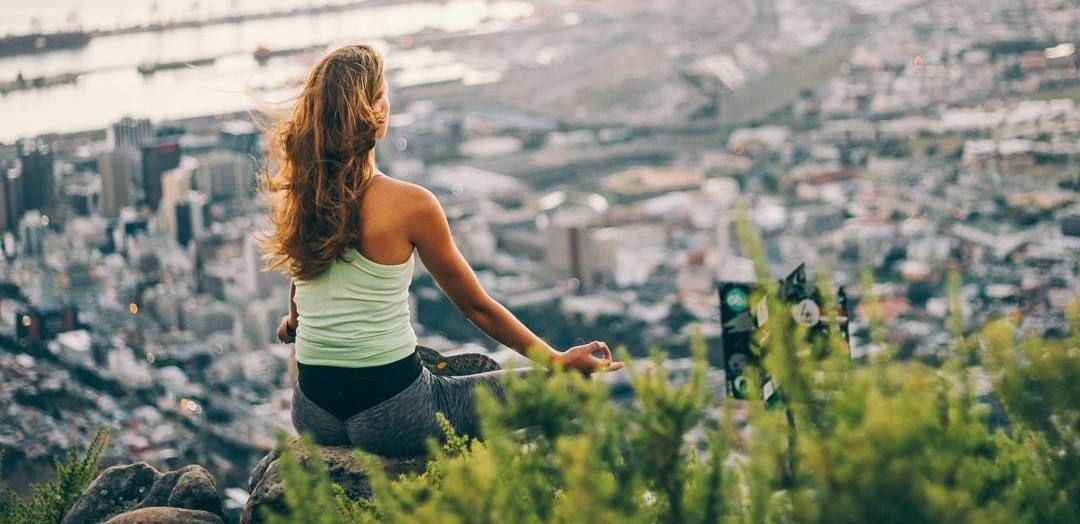 Top Yoga Studios in Cape Town: Classes, Specials, How to's, Benefits etc - 2018
Looking for the best yoga classes and studios Cape Town has to offer? Whether you're an acclaimed yogi or a novice to the mat, we've got all the info you need!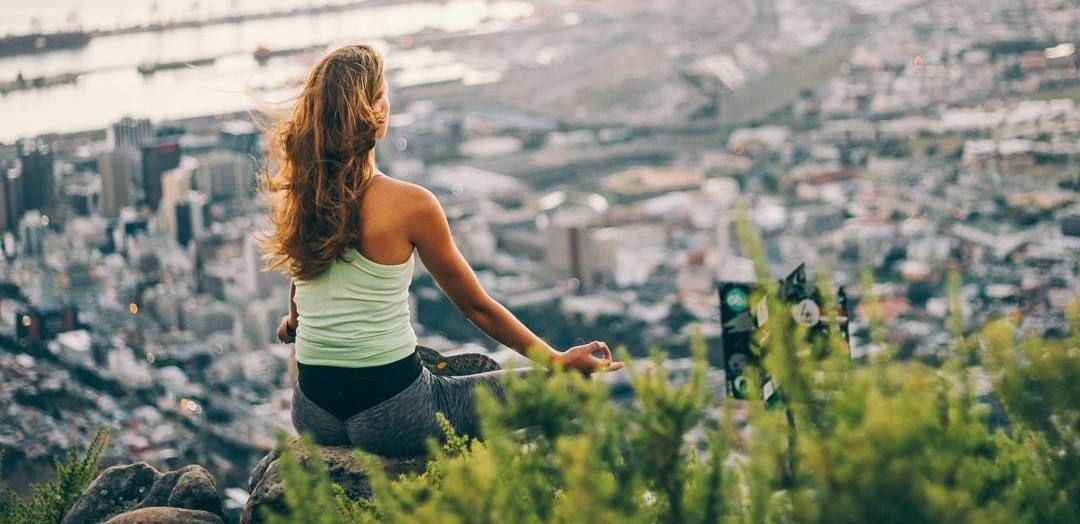 Top Yoga Studios in Cape Town: Classes, Specials, How to's, Benefits etc - 2018
Looking for the best yoga classes and studios Cape Town has to offer? Whether you're an acclaimed yogi or a novice to the mat, we've got all the info you need!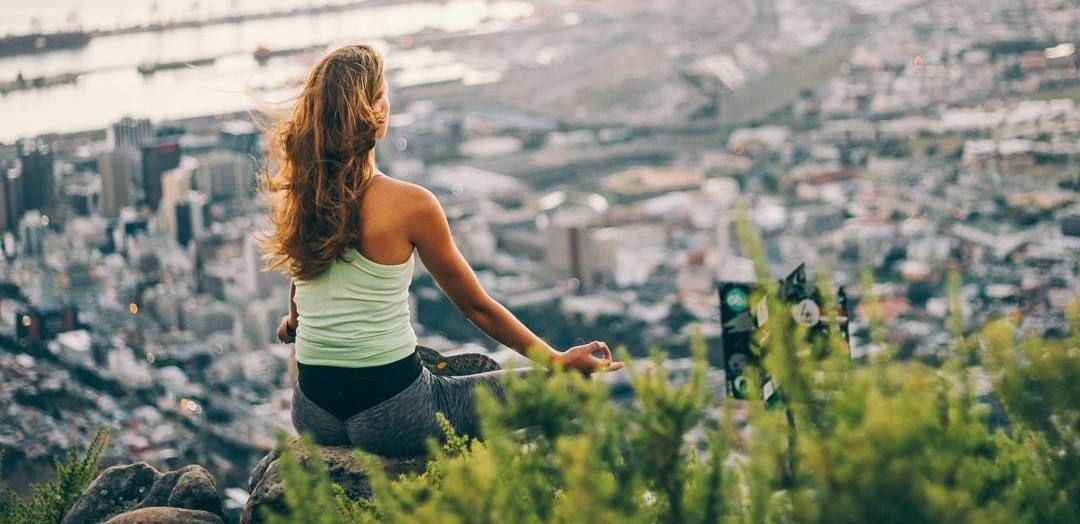 Top Yoga Studios in Cape Town: Classes, Specials, How to's, Benefits etc - 2018
Looking for the best yoga classes and studios Cape Town has to offer? Whether you're an acclaimed yogi or a novice to the mat, we've got all the info you need!
Yoga is more than just a collection of stretches, poses and ommms - yoga is a way of life, it's a fantastic form of exercise and it's practiced by thousands of people all over Cape Town.
Whether you're an avid trail runner looking to improve speed; a novice looking to join the revolution, or a yogi with years of experience under your mat - Cape Town has got the yoga studio for you!
To help you find your perfect match (and your inner zen), we've put together a list of best yoga studios and classes scattered around the city.
Don't forget to check what's happening in Cape Town Today
Yoga in the Cape Town City Bowl
The City Bowl is home to a hub of yoga lovers. With over 20 studios located in and around the city centre, you have no excuse not to get that body stretching. Here are a few of our favourite studios.
YogaLife
YogaLife offers a variety of yoga classes that caters to a wide range of needs unique to each individual, and thus serves multiple purposes. YogaLife's classes satisfy the fitness enthusiast, incorporate a meditative thread, and are available to practitioners at all levels – beginner through advanced.
They offer both heated and unheated yoga with focus on creating fun, supportive classes with consistent instruction delivery and skillful and creative posture sequencing.
Class Schedule: YogaLife Schedule
Drop-in Rates: R120
Specials: One week free for first-timers
Where: 127 Waterkant Street, De Waterkant
More Info: YogaLife
Yoga Classes Offered:
YogaZone
Established in 2002, YogaZone was the first hot yoga studio in Cape Town. Their classes are geared to optimise health and wellbeing.
YogaZone is an inner-city haven welcoming all those who seek invigorating and holistic body and mind practice. With over 30 000 people having done classes with them, its yoga for all ages, body types and levels of experience.
The yoga room is spacious with beautiful wooden floors and a sophisticated heating and airflow system.
Class Schedule: YogaZone Schedule
Drop-in Rates: R110
Specials: For first-timers: R170 for 2 weeks unlimited
Where: 10th Floor Picbel Parkade, 58 Strand Street
More Info: YogaZone
Yoga Classes Offered:
The Shala Yoga Studio
The Shala is a creative and sacred space for people to explore the practice of yoga in Cape Town with the support of inspiring teachers. They serve to create an individual experience for each student and have classes for all levels of yoga experience.
With continuing education as a focus, The Shala offers beginners classes, advanced practices, workshops, courses and certified Yoga teacher trainings.
The studio and café are housed in a gorgeous Heritage building on Dunkley Square, where every detail has been created with intention. It offers changing rooms, shower facilities, a plant-based soul food cafe, and a gorgeous yoga studio with restored wooden floors and eco-friendly paint.
Yoga Classes Offered:
Wild Thing
Wild Thing is a contemporary yoga studio situated in the heart of Sea Point, Cape Town founded by Lexi Ryman and Dominique Vieira.
This funky studio offers a variation of Vinyasa based yoga and body conditioning classes running from early morning through to the early evening throughout the week. Their classes cater for all levels and aspiring yogis.
Yoga Classes Offered:
Hot Vinyasa

Vinyasa Flow

Chakra Vinyasa (Vinyasa with a focus on connecting with your bodies vortexes of energy)

Wild Thing Moves (40 min HIIT workout)
Unraveled Yoga
This funky new yoga studio based in the heart of Cape Town is a must-visit! After opening their doors on the 1st of April 2017, they have already taken the yoga scene by storm with their fresh, trendy studio and colourful vibes.
A visit to this studio promises to leave you feeling unraveled and ready to take on the world! They also offer teacher training programs and workshops designed to inspire your practice.
Yoga Classes Offered:
Vinyasa Flow

Unique advanced playtime
Air Yoga
Air Yoga and Meditation is an affiliate Jivamukti Yoga studio that offers Jivamukti Yoga classes and traditional Ashtanga Yoga style.
They offer regular workshops with local and international teachers. This studio embodies creativity, style and consciousness - it's a must-do!
Class Schedule: Air Yoga Schedule
Drop in Rates: R120
Specials: First-timers: R28 per class for one week

Or R22 per class for one month

Where: 66 Albert Rd, Woodstock
More Info: Air Yoga
Yoga Classes Offered:
Hot Dog Yoga
Hot Dog Yoga is located in Sea Point on the Atlantic Seaboard with close proximity to the beach and CBD. They have three beautiful window encased yoga studios with mountain and sea views.
The floors are sprung and made of real wood to be kind to your knees and joints during yoga practice. The studio is tranquil and supportive and although they offer a variety of styles of yoga, all of their classes share one thing in common – a comfortable space in which to explore and nourish the body, mind and soul.
Yoga Classes Offered:
Gururamdas kundalini yoga
This gem found in the heart of Cape Town is a must-see for anyone looking to celebrate life through the practice of yoga. Experience the perfect balance of inner and outer beauty. This spot encourages you to "simply be".
Yoga Classes Offered:
Kundalini

Meditation and relaxation

Sadhana
Yoga South Africa
Yoga South Africa is a majestic yoga studio situated in the heart of Camps Bay in Cape Town that teaches the practice of Iyengar Yoga. Iyengar Yoga is a conscious refining and balancing of the Asana to bring about a still and focused mind.
Yoga Classes Offered:
Iyengar Yoga (Beginners; General; Intermediate; Therapeutic)
Yoga Studios in the Southern Suburbs
The Southern Suburbs boasts some of the best yoga classes Cape Town has to offer. From Yo Yoga to Yoga Spirit, the southern suburbs should be on every yogis' list of yoga studios to visit. Here's a few of our favourites.
Yo Yoga
Yo Yoga offers Bikram, Yo Bikram, Ashtanga, Vinyasa flow yoga, workshops and teacher training throughout the year. Their aim is to help you to improve both your physical and mental wellbeing through the regular practice of yoga.
This beautiful studio is a relaxed, happy and healthy space where you can unwind, exercise your body, relax your mind, breathe and sweat.
Class Schedule: Yo Yoga Schedule
Drop-in Rates: R120
Specials: First timers: R120 one week unlimited; R500 one month unlimited
Where: Cavendish Close, Warwick Street
More Info: Yo Yoga
Yoga Classes Offered:
YogaSpirit
Based in the heart of Constantia, this tranquil yoga studio offers yoga to all ages and abilities. With the aim of helping you develop self-awareness through movement, conscious breath and attention to detail, this yoga studio should definitely be on your top to-do list.
Class Schedule: YogaSpirit Schedule
Drop-in Rates: R120
Specials: First timers: R180 for 2 weeks unlimited
Where: Constantia Village
More Info: YogaSpirit
Yoga Classes Offered:
The Source
Said to be the place for a playful journey of self-mastery, this yoga studio offers a variety of yoga classes aimed at helping you find your inner zen.
With a personalised 75 min Source Yoga class and Ashtanga and Gentle yoga classes on offer, a yoga class at this studio will leave you feeling balanced and energised.
Class Schedule: The Source Schedule
Drop-in Rates: R120
Specials: First timers: R250 for 2 weeks unlimited & 1 private session
Where: 11 Townsend Avenue
More Info: The Source
Yoga Classes Offered:
YogaWay
YogaWay is nestled in the heart of Newlands Village Cape Town. They are a very small and intimate studio, offering a nurturing and gentle way of finding your own practice. YogaWay studio offers Yoga classes for all levels.
Class Schedule: YogaWay Schedule
Drop-in Rates: R100
Specials: First timers: first class is free
Where: 9 Ohisson Way
More Info: YogaWay
Yoga Classes Offered:
Yoga Studios in the Northern Suburbs
The Northern suburbs of Cape Town are home to a handful of great yoga studios dedicated to providing peaceful, relaxing and tranquil yoga classes. If you're looking to spread your wings and venture out into the 'burbs- here are some yoga studios that would love to have you.
Yama Yoga
Based in Rosenpark, Cape Town, Yama Yoga offers a wide variety of Yoga classes designed to get your body moving and your mind relaxing. To encourage a healthy lifestyle, Yama Yoga has teamed up with Amuse Wellness Deli to provide healthy, balanced meals. The deli offers low-Gi Meals, Paleo and Banting meals.
Yoga Classes Offered:
YogaVille
If you're looking for a yoga class in Durbanville, head over to YogaVille and pick from a list of 3 different yoga styles. This studio offers Yin yoga, Vinyasa flow and normal Vinyasa classes suited to all.
Yoga Classes Offered:
Gita Yoga
This beautiful and tranquil boutique yoga studio is situated in the leafy and picturesque studio in Kenridge Heights. It boasts gorgeous views over the surrounding Durbanville winelands.
Experience the deep benefits of a Gita style yoga class while enjoying the benefits of increased flexibility and strength.
Yoga Classes Offered:
Beginners

Gentle

Postnatal
Outdoor Yoga Cape Town
If you'd like to take your mat outdoors and experience the art of yoga while breathing in fresh air, then these mobile outdoor yoga classes are for you. Take a look at what Cape Town has to offer or any outdoor yogi's out there.
The Om Revolution
The Om Revolution is a mobile Yoga and wellness service that was founded in 2014. Their mission is to bring Yoga to the people, making this beautiful form of meditation and exercise more accessible to everyone.
By bringing Yoga into the convenience of your home, office, backyard, etc., the team at Om Revolution have enabled you to include it into your life on YOUR terms.
Exclusive outdoor experiences are offered at Kirstenbosch Garden, Chapman's Peak, Signal Hill, The Company Garden, Clifton Beach, Blouberg Beach and Table Mountain.
Pop-Up Yoga Cape Town
This travelling yogi provides pop-up yoga classes in and around Cape Town suitable for all ages. Some of the most popular outdoor spots include Keurboom Park, the Rondebosch Common, Rhodes Memorial and Muizenberg Beach.
Follow these pop-up yoga events here.
The Benefits of Yoga
Yoga does far more than increase flexibility and improve muscle tone. The benefits of yoga are ten-fold which is why the practice has become one of the most popular fitness trends worldwide.
From trail runners to ballerinas, rock climbers and boxers, yoga is practiced by people from all walks of life.
The reason? These top benefits speak for themselves!
It improves flexibility, strength, balance and endurance

It boosts emotional and mental health

It boosts immunity

It boosts sexual performance

It helps fight food cravings

It prevents degenerative diseases

It helps reduce pain

It improves posture

It helps ease stress
Yoga Styles Explained Simply
If you're anything like us, you've been confused by the many different styles of yoga out there. With so many styles on offer, each offering their own benefits, choosing a style to meet your needs can be quite tricky.
To help you get to grips with these different styles, we've put together a simple guide to the most commonly practiced yoga techniques.
Bikram Yoga
This is definitely one of the favourites in Cape Town. Practiced in a hot, sauna-like room, Bikram features a series of 26 basic yoga postures.
Some classes are even practiced in a toasty 40 degree room with the slow movements getting your heart rate pumping and body dripping with sweat. If you're looking for a deep stretch and a relaxing detox, Bikram Yoga is for you!
How to: Bikram Yoga at home
Vinyasa
This is an active and athletic style of yoga with its roots established from the traditional ashtanga practice. The beauty of this style of yoga is that it doesn't follow the same sequence every time. With each instructor having their own style, Vinyasa Yoga provides you with a fun, playful way to embrace the world of yoga.
How to: Vinyasa Yoga at home
Yoga Sculpt
Yoga Sculpt is a class that incorporates hand weights and high-intensity cardio bursts for a maximum calorie burning effect. The hand weights add a new challenge to traditional yoga classes.
Yoga Sculpt also incorporates cardio exercises to get your heart pumping and your blood flowing. And of course, there's always a challenging core workout mixed in!
How to: Yoga Sculpt at home
Yoga Nidra
Also commonly known as yogic sleep, this practice is a very powerful meditation technique. This systematic meditation technique is a state in which the body is completely relaxed and you become increasingly aware of the inner world by following a set of verbal instructions.
How to: Yoga Nidra at home
Prenatal Yoga
This practice is specifically designed to tone the physical body, especially the pelvic floor, hip and ab muscles in order to prepare for the birthing process.
Prenatal yoga is said to help relieve common pregnancy discomforts such as back pain, nausea, insomnia, and headaches.
How to: Prenatal yoga at home
Jnana Yoga
Jnana (wisdom or knowledge) is perhaps one of the most difficult of the main paths of Yoga. The practice of Jnana yoga requires that the mind be used to transcend the mind's identification with its thoughts and ego.
How to: Jnana Yoga at home
Jivamukti Yoga
By incorporating chanting, meditation, pranayama, philosophy, and music into a vigorous flowing asana, or vinyasa practice, Jivamukti emphasizes bringing ancient teachings alive in a contemporary setting.
How to: Jivamukti Yoga at home
Iyengar Yoga
Iyengar Yoga is characterised by the practice of asana and pranayama but has an innovative approach to precision and alignment, planned sequencing, timing and the use of props.
How to: Iyengar Yoga at home
Hatha Yoga
This style is a physical yoga practice that encompasses nearly all types of modern yoga. Put simply, practicing a Hatha class means that you'll get an intro to the most basic yoga postures. You probably won't work up a sweat in a Hatha yoga class, but you will leave feeling relaxed and stretched out.
How to: Hatha Yoga at home
Ashtanga Yoga
Ashtanga is a rigorous style of yoga based on ancient yoga teachings. Follows a specific sequence of postures, Ashtanga is similar to vinyasa yoga except that it follows the same poses in the same order. It is practiced in a warm room and will leave your muscles feeling worked.
How to: Ashtanga Yoga at home
Anusara Yoga
Anusara is often described as one of the purest forms of yoga designed to encourage students to express themselves through the various poses to their best ability.
How to: Anusara Yoga at home
Power Yoga
Power Yoga is a vigorous, fitness-based approach to vinyasa style yoga. This popular yoga includes the athleticism of Ashtanga,while including a vinyasa flow element.
How to : Power Yoga at home
Yin Yoga
This is a very quiet and meditative style of yoga that focuses on lengthening connective tissue. This practice is passive and it really let's you relax and enjoy the abilities of your body.
How to: Yin Yoga at home
So now that you've got all you need to know about yoga in Cape Town, why not grab your mat and head out to find your inner peace.
Our vision at Vibescout is to provide the most relevant, current and comprehensive information.
If you feel we've missed something amazing or have any suggestions regarding our system, we would love to hear from you! Contact: info (at) vibescout.com