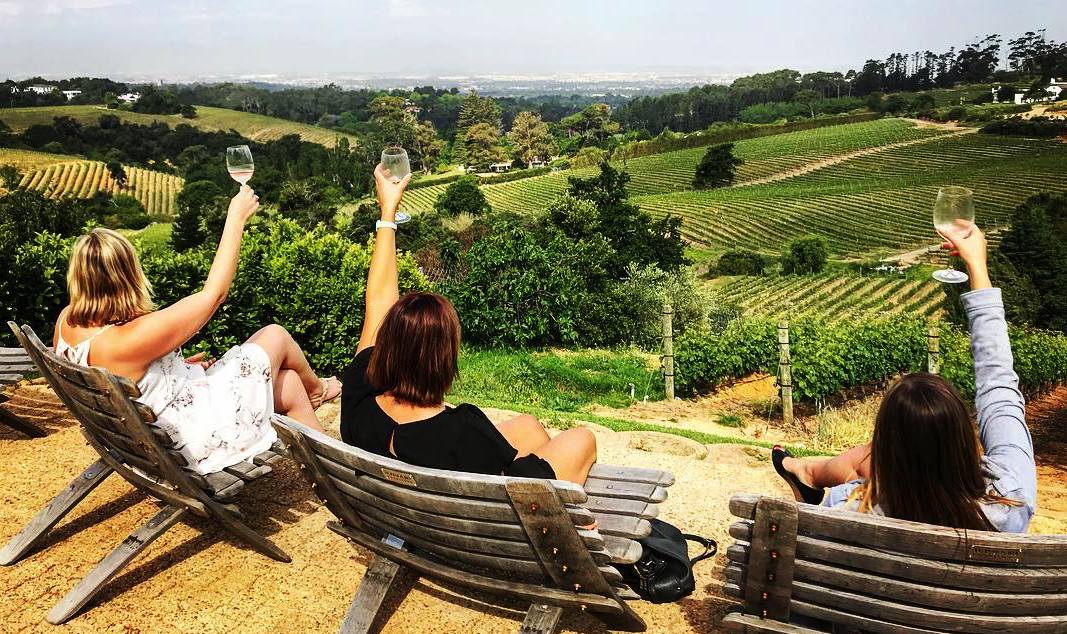 Wine Farms in and around Cape Town | 10 of the Best - 2019
The wine farms in Cape Town are unmatched by any in the world! Looking for the best way to spend your weekend? Check out our pick of the top 10 wine farms in Cape Town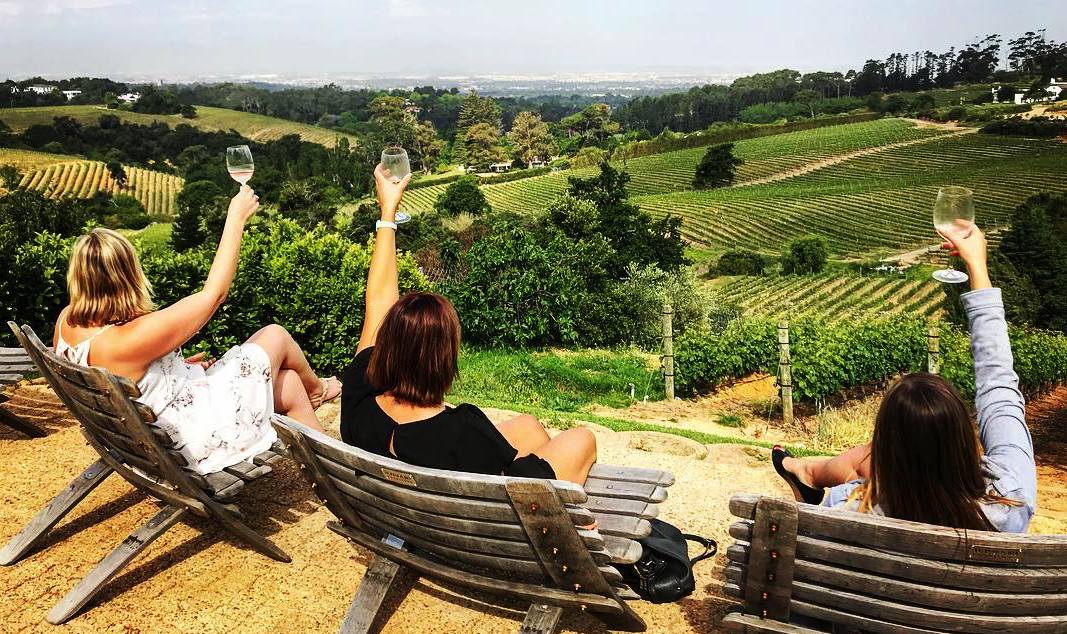 Wine Farms in and around Cape Town | 10 of the Best - 2019
The wine farms in Cape Town are unmatched by any in the world! Looking for the best way to spend your weekend? Check out our pick of the top 10 wine farms in Cape Town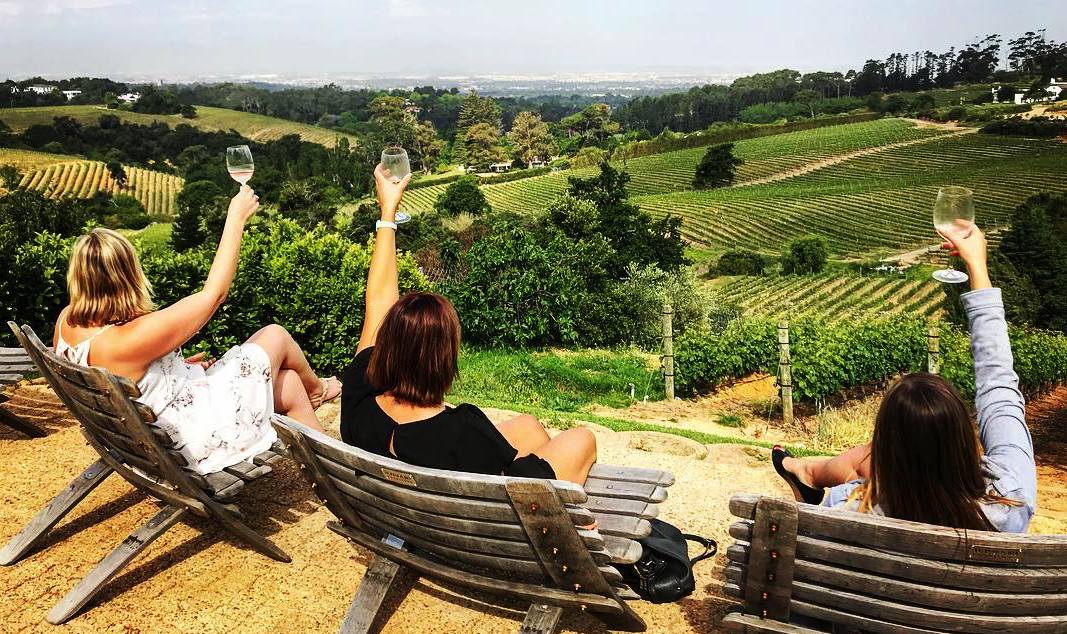 Wine Farms in and around Cape Town | 10 of the Best - 2019
The wine farms in Cape Town are unmatched by any in the world! Looking for the best way to spend your weekend? Check out our pick of the top 10 wine farms in Cape Town
With Summer in full swing, nothing sounds quite as inviting as sipping on crisp glass of Chardonnay while overlooking unmatched views of the Cape wine region.
The Western Cape is South Africa's main wine-producing region and offers 26 districts of winelands.
Let's just say that Cape Town is in no shortage of fabulous wines, so if you're on the lookout for a summer respite, take a look at our pick of the top wine farms in and around Cape town.
Quick JumpGroot ConstantiaCape Point VineyardsEagles Nest WinesSteenberg VineyardConstantia Uitsig Wine Estate Beau ConstantiaBuitenverwachtingLa Motte WineryHaute Cabrière Wine Estate Babylonstoren Farm & Wine Estate
Don't forget to check out what's happening in Cape Town today & this weekend
Groot Constantia
Groot Constantia is a 330-year-old wine estate which offers wine tasting, dining, cellar tours and a fascinating heritage displayed in an onsite museum. The green surroundings are incredibly beautiful throughout the year.
Vineyards as far as the eye can see@ thepassportpair
They offer wine tasting and chocolate pairing, as well as some great restaurants to visit on the estate. If you are interested in a cellar tour, you will need to book in advance.
Cape Point Vineyards
This award-winning winery is found further (33km) outside of Cape Town in the beautiful area of Noordhoek.
Sip on wine as the sun rests over the vineyards@peersp
Cape Point Vineyards offer a restaurant, picnic spot and function venue overlooking a unique setting. There are views of the mountain, vineyards, fynbos and stunning sunsets over the ocean.
This estate is popular for wine tasting, its restaurants, as a wedding venue, general function venue and for picnics.
Besides their wine tasting, Cape Point Vineyards also offers a Thursday evening community market from 16h30 to 20h30. This market offers food, sweet treats, and many different craft vendors.
Eagles Nest Wines
Nestled at the foot of Table Mountain, Eagles Nest Wines is situated in the crest of the Constantia Neck pass.
In a secluded valley high up the constantia mountain range@eaglesnestwines
It is a family owned vineyard that carefully selected its vines to suite the Constantia terrain. Specialised wine tastings, picnics and platters are available. It also makes for the perfect pitstop along the purple wine tour.
Steenberg Vineyard
Steenberg Vineyards was the Cape's first farm and is about 30 minutes from the city centre.
sipping on wine at steenberg vineyard@erin_malan
The Steenberg Farm houses a 5-star hotel and two restaurants. They produce a variety of wines that aim to provoke the unique terroir of the estate.
Constantia Uitsig Wine Estate
One of the handful of farms in the Constantia Valley wine region, Constantia, Constantia Uitsig is now one of a select handful of wine estates that together make up the Constantia Valley Wine Route.
Beautiful views. Beautiful wines.@ConstUitsig
Once the setting for some of the Cape's most loved and respected restaurants, as well as a popular Hotel and Spa, Constantia Uitsig is now home to a brand new restaurant in the old River Café premises (called Open Door), a new Wine Shop and a Bike Park for cycling enthusiasts.
Beau Constantia
Beau Constantia is a boutique wine farm situated at the top of Constantia Nek overlooking False Bay. Vines are planted to an elevation of 350 metres above sea-level on some of the steepest agricultural slopes in the Cape.
Wine not? @joclemi
These lovingly nurtured vines are spoilt with panoramic views of the Stellenbosch and Helderberg Mountain ranges. Beau Constantia now boasts a full complement of world class reds and whites, including a rose and an MCC.
Buitenverwachting
This beautiful farm on the east-facing slopes of the magnificent Constantiaberg and barely 12km from False Bay, originally formed part of the Constantia Estate, which was founded by Simon van der Stel, the first Governor of the new Dutch colony at the tip of Africa.
soak in the the Golden views @Buitenverwachting
Today, Buitenverwachting produces internationally acclaimed white wines, and along with the winery, the farm also boasts a restaurant, a coffee boutique and an events venue.
La Motte Winery
Situated in the beautiful Franschoek Valley, La Motte is home to a selection of the finest wines, recognised internationally for exceptional quality.
Does it get better than this? @La Motte
With its picturesque setting, traditional cuisine and historic charm, La Motte is an enchanting choice for those who appreciate the finer things in life.
They offers a number of specialised tastings; the Current Vintage Tasting (which includes a sample of a selection of the La Motte Sauvignon Blanc, Millennium, Chardonnay, Cabernet Sauvignon and the Syrah, to name a few), the Vinoteque Tasting and their Food and Wine Pairing.
Haute Cabrière Wine Estate
Haute Cabriere boasts stunning views of Franschhoek, making it a very popular wineland destination all year round.
Where great wines are grown @hautecabriere
The farm is nestled at the foot of a majestic mountain, and serenades the sunset daily. This family-owned winery on an estate founded in 1694, complete with a tasting room, restaurant & terrace.
The Tasting Room has recently extended its hours until 6pm to celebrate the golden hour in style. The tapas-style small plates menu has recently been added to the Tasting Room's offering is a perfect accompaniment to the range of wines and Methode Cap Classiques.
Babylonstoren Farm & Wine Estate
Babylonstoren is a historic Cape Dutch farms that boasts one of the best preserved farmyards in the Cape.
Release your inner child @babylonstoren
Famous for its magical garden which is divided into 15 sections, each home to an array of fruit and animals. The garden also boasts an array of historical and botanical trees, making for unmatched beauty.
Every aspect of Babylonstoren is championed by diversity of the garden.
TIP: Take a 3 km meandering walk through the garden to soak it all in. During spring, 7 000 clivias bloom down by the stream, where a secluded path runs in the shade of wild olives and oaks.
There you have it, our guide to some the best wine farms in and around Cape Town. So if you're looking to fill your weekend with gorgeous wines, delicious food and great views, take your pick of one (or three) of these wine farms listed above.
Our vision at Vibescout is to provide the most relevant, current and comprehensive information.
If you feel we've missed something amazing or have any suggestions regarding our system, we would love to hear from you! Contact: info (at) vibescout.com