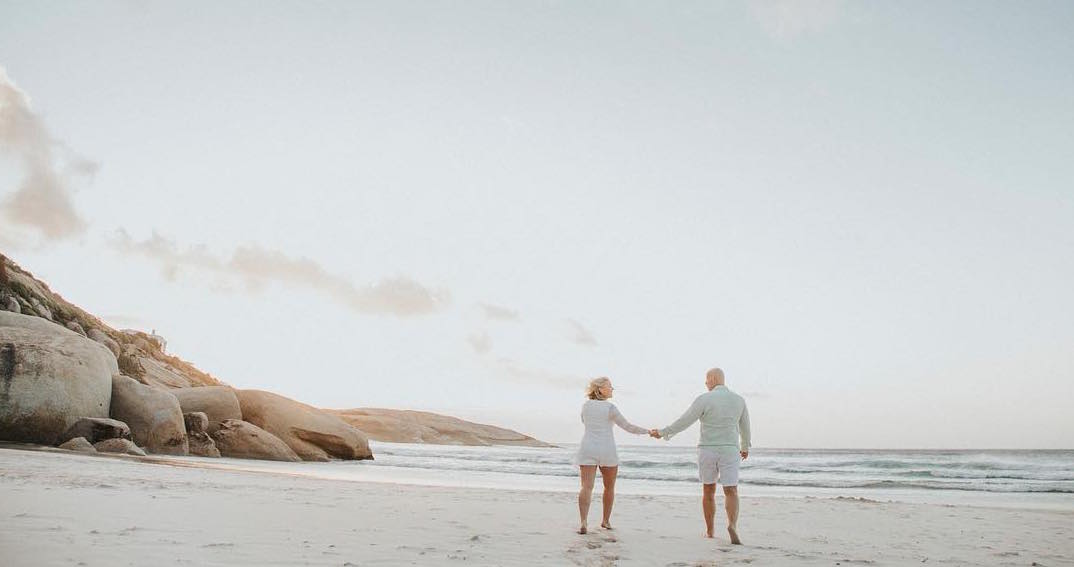 Valentine's Day - Specials, Gifts & Romantic Things To Do | South Africa - 2019
Celebrate Valentine's Day all across South Africa, from Cape Town to Jozi - Take your pick of relaxing, adventurous or romantic things to do this Valentine's Day.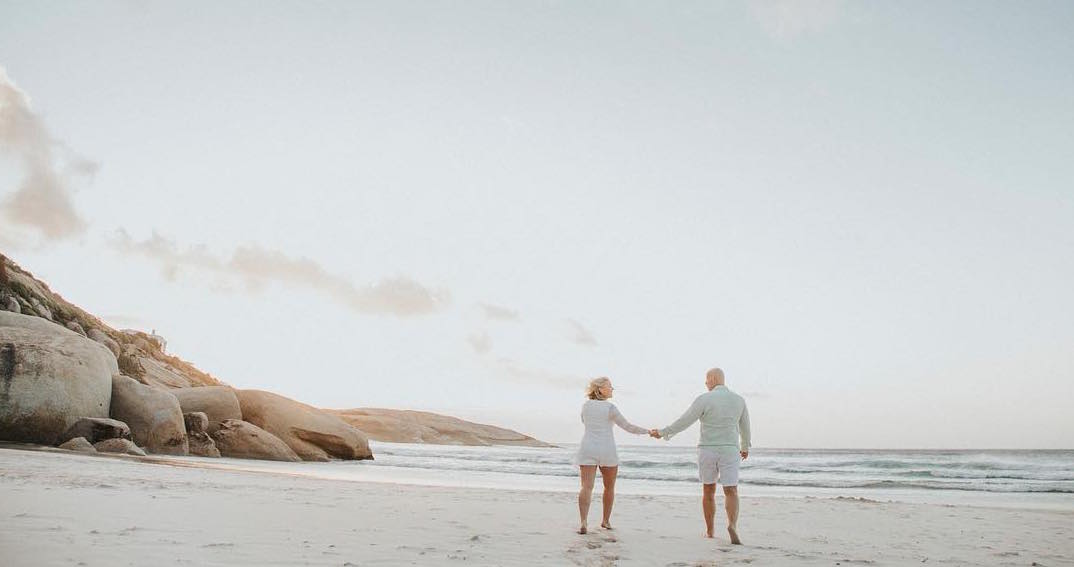 Valentine's Day - Specials, Gifts & Romantic Things To Do | South Africa - 2019
Celebrate Valentine's Day all across South Africa, from Cape Town to Jozi - Take your pick of relaxing, adventurous or romantic things to do this Valentine's Day.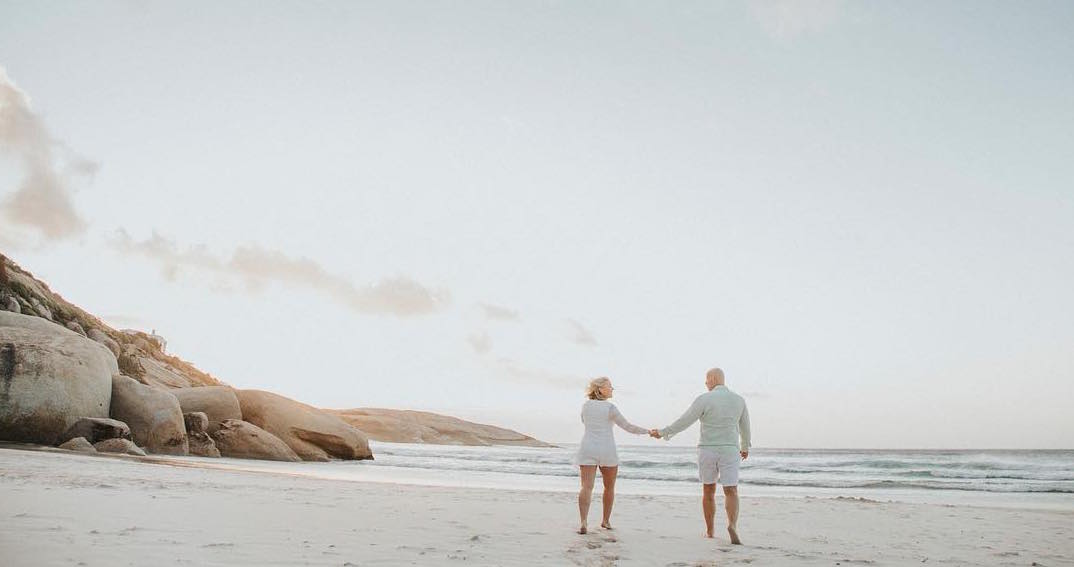 Valentine's Day - Specials, Gifts & Romantic Things To Do | South Africa - 2019
Celebrate Valentine's Day all across South Africa, from Cape Town to Jozi - Take your pick of relaxing, adventurous or romantic things to do this Valentine's Day.
Valentine's Day is right around the corner, and whether you're in a new relationship or have been dating for a while, chances are you are looking for something special to do on the 14th of February.
Sometimes it can be a challenge thinking of the perfect Valentine's Day for her or even him. So we gathered a comprehensive list of Valentine's Day ideas for every kind of couple below.
Looking for events, specials and things to do near you? Take a look at some Valentine's Day vibes happening around the country:
Quick JumpIdeas For a Relaxing on Valentine's DayBeach PicnicPicnic in a ParkArt ClassCooking ClassChocolate Tasting / Pairing ToursWinery Tours and Wine TastingDance ClassCouples YogaMake a Small GardenSpa DayA Photo ShootStaycationA More Adventurous Valentine's DayIce-SkatingScavenger HuntHikingOutdoor CampingRoad TripHot Air BalloonSurf LessonsOther Water SportsAn Adrenaline Rush This Valentine's DayRollercoasters and Theme ParksBungee jumpingSkydivingParaglidingSandboardingQuad BikingValentine's Day Gift IdeasValentines Gift Ideas for HerValentines Gift Ideas for Him
Ideas For a Relaxing on Valentine's Day
Are you in the mood to take it easy this Valentine's Day? Well, then this list is perfect for you. Take a look at some of the ideas we think would make for the most relaxing Valentine's Day.
Beach Picnic
What could be more romantic and relaxing than a picnic on the beach, listening to those crashing waves?
Fall inlove all over again
(Unless you're on a tropical island surrounded by coral reefs and no waves, which is also incredibly romantic and relaxing).
Bring some easy-to-eat finger food, some drinks, and some sunscreen, and you've got yourself a perfect relaxing Valentine's Day activity on the beach.
Picnic in a Park
If you're not a fan of the beach, or the beach is not geographically available to you, a picnic in the park is the next best thing, if not just as enjoyable.
The real gift is spending quality time together
If you don't feel like organising your own meals, you can hire companies (such as Dialapicnic), that will do it for you.
Art Class
Channel your inner Van Gogh by spending Valentine's Day at an art class with your date.
Get some creative juices flowing this vday
Those classes encourage anyone to come and participate, whether you consider yourself an artist or not.
They are a fun way to explore the creative side of you, and can teach you to be more confident and explore outside the box, making it an excellent idea on Valentine's Day.
Cooking Class
Most people would agree that cooking with a significant other is so much for fun than cooking alone.
whip up something special
If you don't know how to cook, or just want to expand your culinary skills, eat healthier, or explore a new culture through its food, a cooking class is a great idea way to spend Valentine's Day. Plus, you get to enjoy some home-made food right after.
Chocolate Tasting / Pairing Tours
Chocolate and Valentine's Day go hand in hand. There are various chocolate brands that offer chocolate tasting and chocolate pairing tours, such as Lindt.
Indulge in something sweet with your special loved one.
A specific chocolate flavour is paired with a cup of coffee, and you get to enjoy the flavour and aroma that complement each other.
Another popular chocolate pairing tour is chocolate paired with wine or liqueur. Your partner will love this V Day idea, because who doesn't love chocolate, wine, and coffee?
Winery Tours and Wine Tasting
A fun activity for couples, wine tasting has become increasingly popular around the world.
spoil your palette with rich wine and cheese
Whether you're visiting Napa Valley in California or the winelands in Cape Town, winery tours usually offer stunning surroundings and views with beautiful natural backdrops.
The wine, the nature, and a beautiful setting make winery tours and wine tasting an incredibly romantic and cozy adventure for Valentine's Day.
Dance Class
Is there anything sexier than taking a dance class with your significant other?
There are so many places that offer dance sessions, such as salsa, tango, merengue, or classical dance.
Book a class at a local studio, and then practice the moves at home. It's fun and will make you feel sexy and close to your partner, and is a good way to get your heart pumping as well.
Couples Yoga
Yoga means "union", a connection between your mind, body, and spirit. Couples yoga deepens this connection, and creates a deeper sense of trust, intimacy, understanding, and communication between partners as well.
Its all about trust...
Different poses awaken different feelings, for instance the "twin trees" pose focuses on balance and encourages playfulness. And most couples yoga classes don't require prior yoga experience, making it a great Valentine's Day idea.
Make a Small Garden
Flowers can be expensive, especially around Valentine's Day. Instead of spending a large amount of money purchasing flowers that will wither in a few days, consider creating a small garden with her on this special occasion.
grow your love
Whether indoors or outdoors, it is a great way to spend the day and put your green fingers to use.
You can buy plants and seeds from most home and garden stores, and spend the afternoon working on your garden.
Spa Day
Couples' spa is one of the most relaxing ways to spend Valentine's Day. Massages release feel-good hormones which then increase feelings of affection and intimacy, while reducing stress levels.
Rejuvenate your body, relax your mind
Apart from massages, other typical treatments include body scrub, body wrap, skin exfoliation, facials, access to sauna and hot tubs, and sometimes lunch/dinner.
Most spa packages can be tailored specifically for you and your partner, per your request, making this an excellent idea for a relaxing Valentine's Day.
A Photo Shoot
Do you have ever have one of those moments when you're having an amazing time with your partner and then suddenly just wish that someone had captured that on camera to immortalise the moment?
Capture your love in a lasting memory
A fun romantic photo shoot is just the solution! Who doesn't want awesome pictures of your loved one or of the two of you around the home.
Staycation
Want to spend some quality time together but can't afford to travel too far?
A staycation is a perfect idea for you and your partner to enjoy Valentine's Day. Pack a small bag and head to a hotel, or stay in your own house and spoil yourselves in your city, trying new restaurants and visiting cultural and historical sites.
A staycation allows you to enjoy your city and country from the eyes of a visitor or newcomer, and appreciate everything in a new light.
A More Adventurous Valentine's Day
Do you and your partner have a penchant for adventure? Take a look at some ideas on how to add some thrill to your Valentine's Day.
Ice-Skating
Whether you're an expert ice skater or consistently falling on the ice, ice-skating is always a romantic and fun idea, especially on Valentine's Day.
Enjoy time with your partner on the ice
Picture yourselves bundled up, holding hands and gliding across the ice (or one falling while the other tries to help).
Scavenger Hunt
On Valentine's Day, a unique date idea would be one where you take your significant other on a scavenger hunt to all the places where you've had your "first" special moments, for instance, first date, first kiss, first declaration of love.
If a scavenger hunt does not apply for this scenario, you can still get creative and create a different one for your V Day date.
Try a scavenger hunt for your partner to find a prize or present at the end, or find you. If you have kids, you can involve them as well and make it an enjoyable Valentine's Day for the whole family.
Hiking
Why not take a hike this Valentine's Day?
Maybe A proposal once you reach the summit@bronwyntodphotography
There are many reasons why hiking is a good idea. Hiking allows you to breathe in fresh air and get some Vitamin D, usually surrounded by breathtaking views. It reduces stress, improves health and fitness, and lets you escape from your everyday world for a little bit.
It also challenges you mentally, physically and spiritually. And reaping those benefits with someone you care about makes it even better. Plus, taking your date on a hike won't break the bank. It's a win-win for everybody.
Outdoor Camping
If you're a fan of the outdoors (or even if you're not and just want to try something new), camping with a significant other is a great way to spend a Valentine's Day.
Snuggle up with your favourite person
Similar to hiking, camping brings you so many benefits, such as fresh air, sunshine, reduced stress, new challenges, and beautiful nature. But more than that, camping gives you a chance to go back to a basic lifestyle for a few days, to completely unplug, and connect to people in real life.
It's a very positive way to bond with your partner, and can be done on a small budget.
Road Trip
A road trip means spending a lot of time together, which means a lot of opportunities to really communicate, to enjoy someone else's company, and have some fun.
Road Trippin'
It can also perhaps be used as an opportunity to get to know different aspects of someone's personality, such as, do they have road rage, can they make the most out of being stuck in traffic or getting lost, their taste in music, etc.
A road trip does not even have to have a set destination, but you'll be guaranteed a fun bonding experience either way, making this a great V Day idea.
Hot Air Balloon
Experiencing a hot air balloon trip at sunrise is a thrill like no other. Imagine all the beautiful airplane window views that you've seen and instagrammed, except this time you will be out in the open.
High on love and high up above
While the basket itself is pretty stable and the ride up is relatively gentle, it is exhilarating to be slowly drifting up in the air. The view from above, the light, and the natural surroundings are the type of experiences that are much more enjoyable when shared with a significant other.
This Valentines idea is our favourite way to spend the day and, it will be a day you'll never forget.
Surf Lessons
Taking surf lessons and learning something new together is a great way to spend some romantic quality time, especially on the most romantic day of the year.
try your hand at something new
The ocean has a great positive impact on people, and surfing is one of the best ways to be one with the ocean.
There is a deep sense of connection with mother nature when riding a wave, and sharing that experience with your partner on Valentine's Day can only strengthen your relationship. Plus, surfing is cool.
Other Water Sports
If surfing is not your thing, or you're already an expert at it, there are a variety of other water sports to enjoy with her on Valentine's Day.
Snorkeling, scuba-diving, sailing, parasailing, rafting, kiteboarding, water skiing, paddle boarding, kayaking, to name a few.
Doing water sports together is a fun bonding experience for couples, and definitely a great way to spend Valentine's Day.
An Adrenaline Rush This Valentine's Day
Looking for a rush this Valentine's Day? Take your pick!
Rollercoasters and Theme Parks
For even more of an adrenaline rush, a theme park full of roller-coasters is ideal because there's plenty of excitement to be had. Moreover, most theme parks do special events for specific occasions, and on Valentine's Day it is no different.
Twirl your stomach on the first date
Expect musical entertainment, romantic candle lit dinners, and even special deals for couples at their resorts.
Go as early as possible to maximise your time there and to make sure that you can enjoy all the rides.
Bungee jumping
If you're an adventurous thrill-seeker, bungee jumping is the ultimate best Valentine's Day idea for both.
Idea for the thrill seekers
The fun thing about bungee jumping is that you can jump while holding on tightly to your partner.
It helps to have someone offer emotional support and hype you up too. If that does not create some kind of eternal bond, I don't know what will.
Some say that about 2 out of 10 people don't end up jumping, but if you can make it along the walkway to the jumping point, then the scariest part is over.
Most places don't refund if you chicken out, so might as well jump and experience an incredible adrenaline rush with your partner.
Skydiving
An activity regularly described as one of the most scary but rewarding experiences, skydiving is a must for hard-core adrenaline junkies.
Fall for each other all over again
It can also be a way to conquer your fear of heights. If it's your first time, you will have a professional skydiving partner who will jump with you.
The free-falling part (before the parachute opens) is the part that most people consider thrilling, and it usually lasts from 30 seconds to 1 minute before you open the parachute.
Skydiving on Valentine's Day is not the most popular idea that comes to mind, but your adrenaline junkie of a partner will probably appreciate it.
Paragliding
If she wants to float in the air gently but not necessarily after having done a free-fall jump from an airplane, then paragliding is a great V Day experience for you.
some inner city fun@greedyglobetrotta
Paragliding allows you to adjust your speed, and you have controls in each hand to steer yourself. It is a fun way to "travel" as you get to glide over a city at your own speed, and choose what you want to glide over before landing.
It is a perfect Valentine's Day present to your partner who enjoys a bit of a rush.
Sandboarding
Yes, there is a chance that sand will get everywhere, but sandboarding is incredibly fun and has become a fun alternative to snow-filled activities.
Much like wake boarding, but with less water...
It's very similar to snowboarding in that it requires some skills in terms of balance and coordination, and provides a rush of adrenaline, but requires less special clothing and equipment.
It's a fun activity to enjoy with your loved one on Valentine's Day, for those who want to ditch the generic dinner and movie date.
Quad Biking
Whether you're an amateur or a quad biking pro, this is a fun Valentine's Day idea.
4 wheels are better than 2
Quad biking trails differ in terms of their terrains, ranging from beginner's, to intermediate, to advanced. Most quad bike outlets take into consideration the individual's expertise level, and it's not a difficult sport to master, so don't fret if you've never tried it before.
Quad biking is the type of sport that is not restrictive to, or dependent on, climate or geography, and therefore can be enjoyed in many different places around the world.
What makes quad biking an excellent idea for a romantic date is that it not only provides adventurous fun and a rush of adrenaline, but also beautiful settings and natural splendor.
Valentine's Day Gift Ideas
We all love differently and in turn expect to be loved a certain way. This is because we each speak different love languages, this can sometimes make things quite tricky when choosing a gift for that special someone.
But don't fret we have compiled the perfect gift ideas for him and her.
Why not spoil each other with Zando amazing deals and specials this Valentine's Day, click here to see what they have in store now.
Valentines Gift Ideas for Her
spoil her this Valentine's Day
This Valentine's Day show the woman you love just how big your heart is with these awesome gift ideas.
Disposable camera - The cool plan behind a disposable camera gift is that you attach a note of locations the two of you should visit together and use this camera to capture the romance.

Have 14 flowers delivered to her office - Women love to be spoilt and what better than being spoilt in front of your colleagues.

Giant Box Surprise - Fill a giant box with bright red helium filled balloons with a small piece of jewellery at the bottom.

Spa Day - Book a couples spa treatment and truly pamper her this V-Day.

A Silk Scarf - If you haven't been dating for too long and don't want to just show up with flowers and chocolate (which is always a winner) then opt for a beautiful print scarf. Every time she wears it she will be reminded of you.

Lingerie - Always a winner for her and you would enjoy it just as much as she will. Spoil her here with specials this Valentine's Day.
Natural Products - Allow her to embrace the Goddess she is with these great natural products from faithful to Nature. Click here for more details.
Boardriders - Spoil her with apparel from the trendiest skate and surf brands. Click here for more details.
A New Look - Go wild with these saving from Mr Price, Click here for more details.
Home Choice - Why not shop for a gift you can enjoy in your home together, click here to find out more.
Valentines Gift Ideas for Him
Spoil him this Valentine's Day
Shopping for your man can be difficult especially since flowers and chocolates just won't do.
So we compiled this list of v-day gifts ideas for him to help you choose the perfect gift for your man this Valentines.
Gadgets - Every man loves electronics, a cool new phone attachment or playstation game would leave him grinning from ear to ear.

A Day For Him - Find out what his favourite activities are and exploit them with a day dedicated to a carefully planned day out for him. Call ahead and ensure you have bookings and leave nothing to chance.

Jar of Love - Fill a jar with tiny notes of things you want to do to him. Tell him that he can redeem these activities with the price of a kiss.

Gift Delivery - Show him off at his work place. Deliver a your gift box filled with all his favourite treats to his office. Show him you are proud to have him as your man.

The Gift Of You - No man would resist his partner dressed up in sexy lingerie with a giant ribbon and a note saying unwrap your gift.

Cape Coffee Beans - Stock up with his fill of caffeinated or non caffeinated beans, find out more here.
Zando - A new outfit for your loved one here
Replace me - Make more than love connections this Valentine's Day here
Travel Start - Plan a romantic getaway for two here
Boardriders - Head into the water this Valentine's Day here
Barnyard Theatre - Special Valentine's Day Package for 2, includes 2 Barnyard show tickets, 1 large pizza, 1 Bottle of Wine. Find out more here.
There are so many different ways to celebrate Valentine's Day, and hopefully the ideas listed above will guide you on the best way to spoil your date.
And don't forget, if all else fails, you can always opt for a dinner with some flowers and chocolate.
Our vision at Vibescout is to provide the most relevant, current and comprehensive information.
If you feel we've missed something amazing or have any suggestions regarding our system, we would love to hear from you! Contact: info (at) vibescout.com