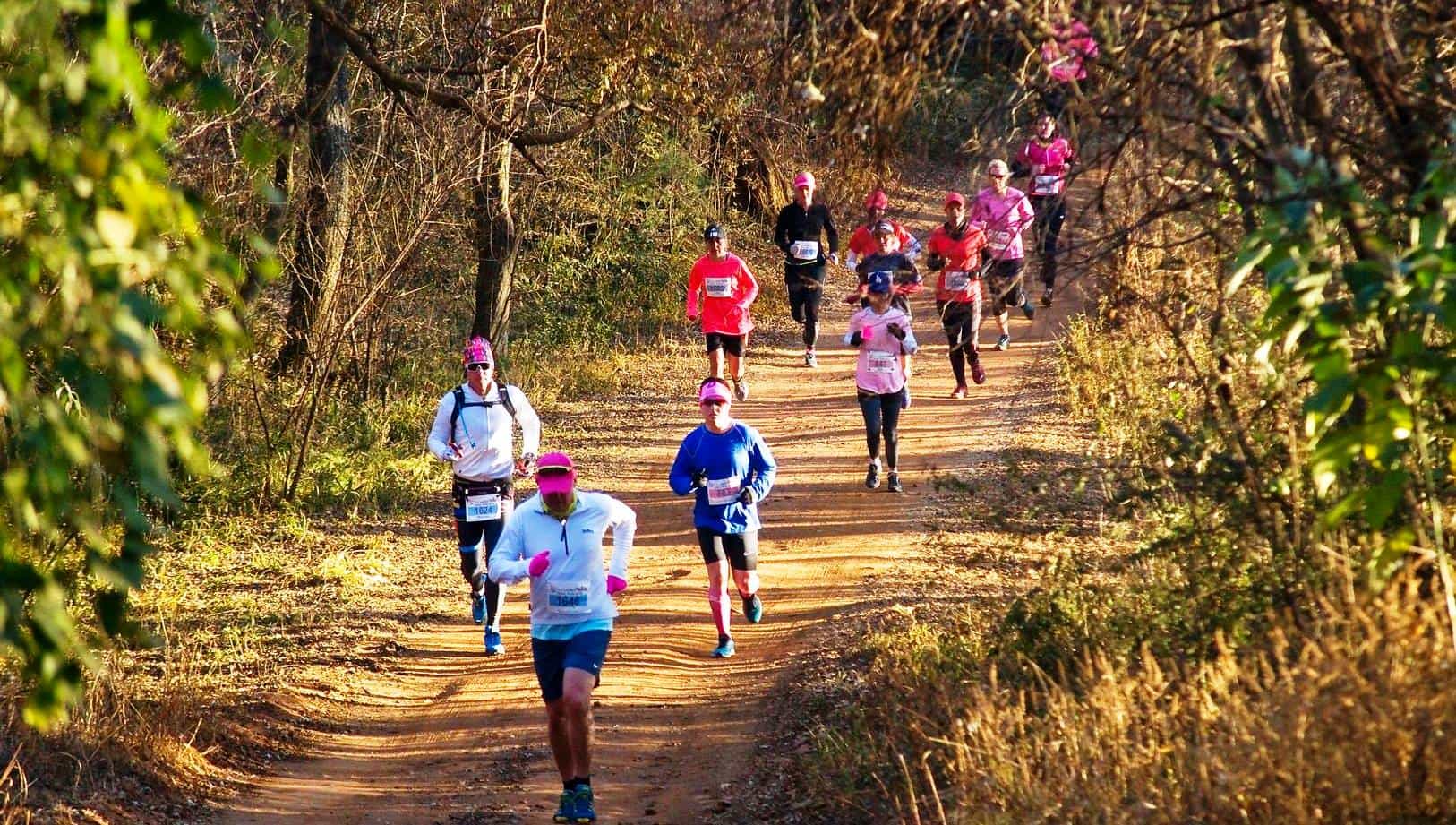 Annual Running Events & Races in Pretoria 2018 | Road, Trail, & Fun Run Calendar
An informative list of the best running events in Pretoria from scenic trail runs to massive road races.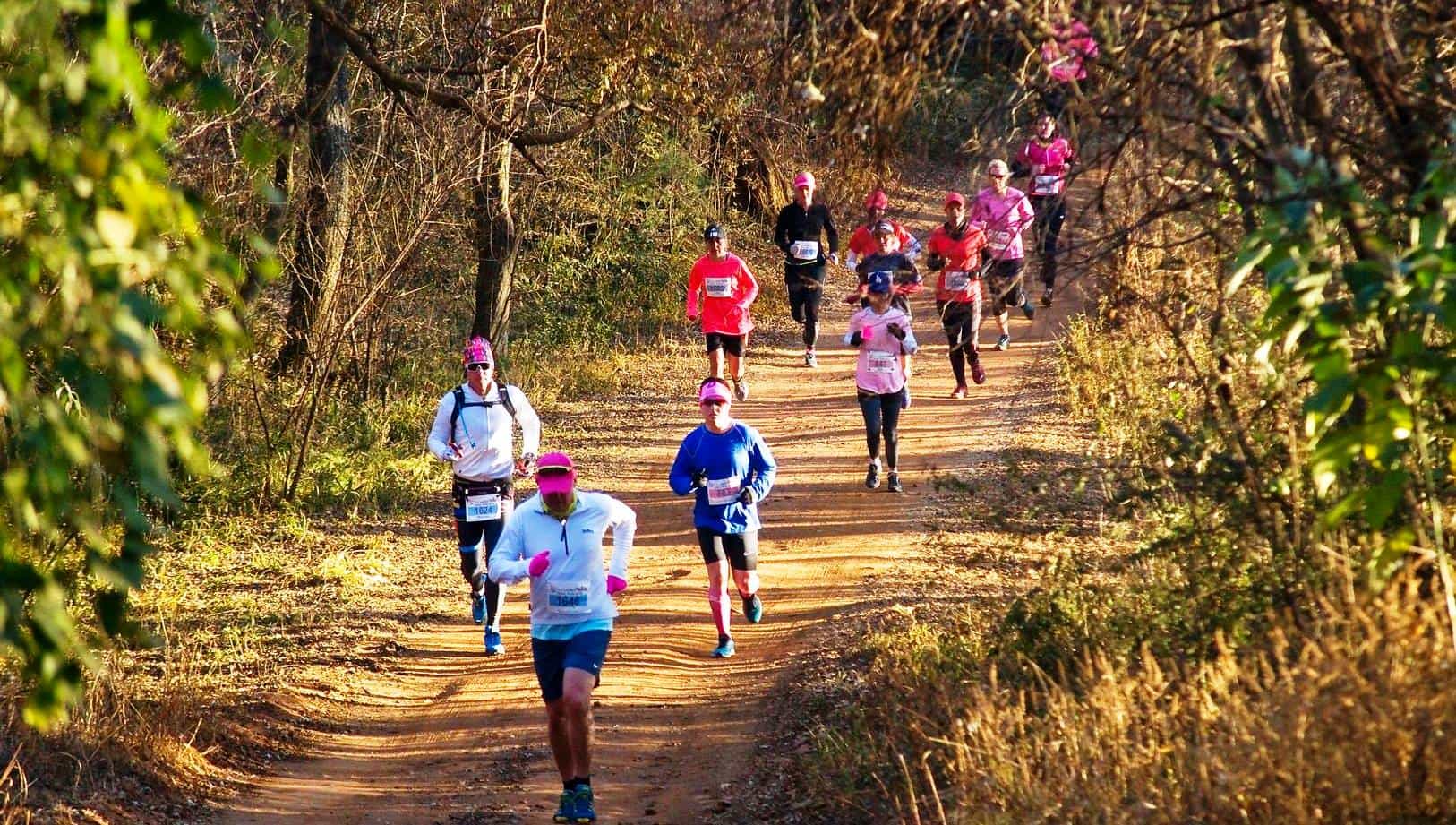 Annual Running Events & Races in Pretoria 2018 | Road, Trail, & Fun Run Calendar
An informative list of the best running events in Pretoria from scenic trail runs to massive road races.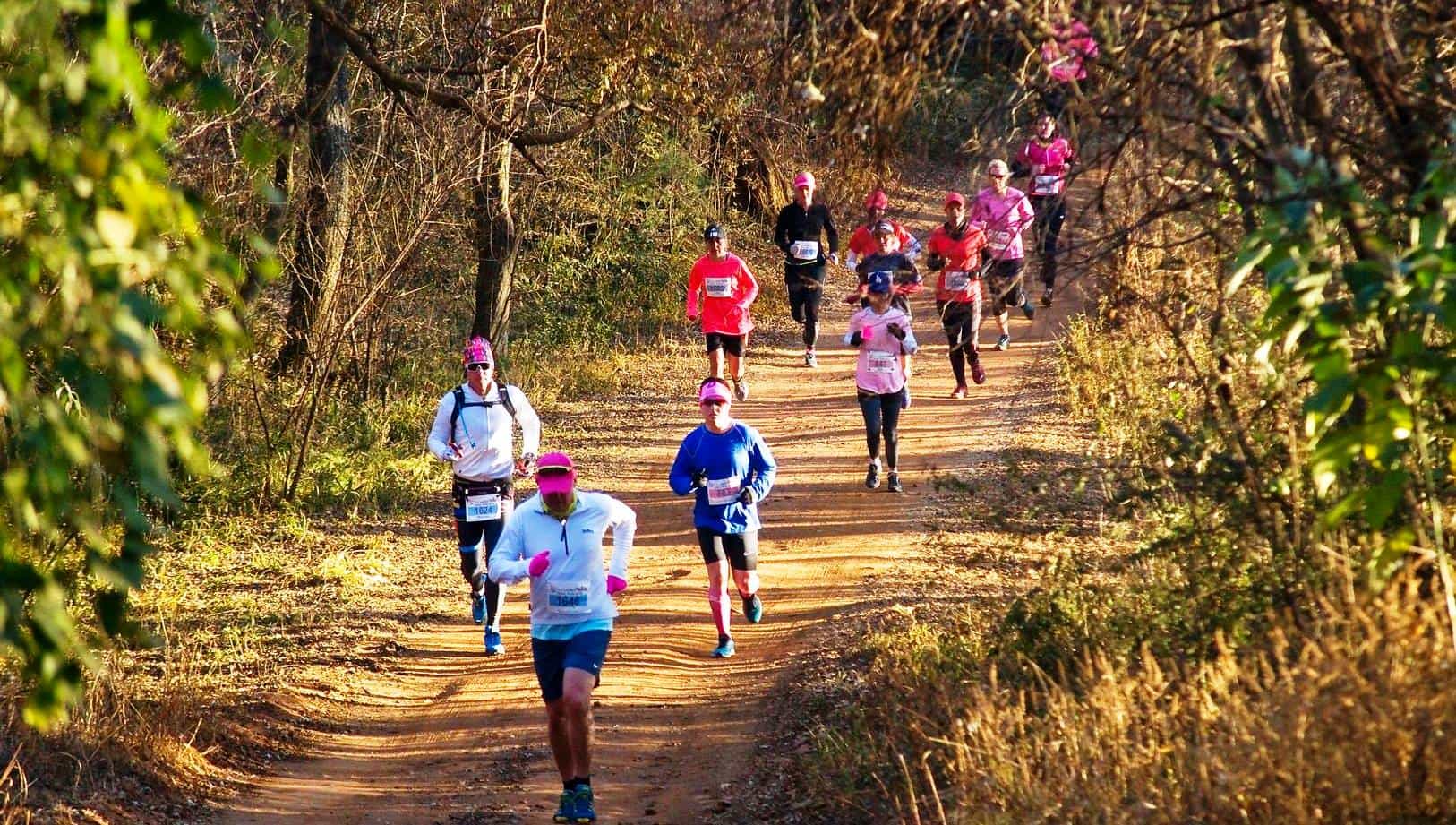 Annual Running Events & Races in Pretoria 2018 | Road, Trail, & Fun Run Calendar
An informative list of the best running events in Pretoria from scenic trail runs to massive road races.
Pretoria's running enthusiasts and running clubs have made sure that 2018 will not be a dull year for the Pretoria running community.
From intimate night runs to large corporate runs, there is will be something to do all year round in Pretoria.
Start training for your favourite events and get yourself ready for a great year of fitness.
We'll be updating this article as the year continuous, so keep checking in for new races and other relevant information.
Don't forget to check what's happening in Pretoria Today
Quick JumpJanuarySmuts Trail Run/WalkWonderpark Akasia Road RaceFebruaryBronkhorstpruit 32km & 10km Road RaceBestmed Tuks Race 2018The Deloitte Pretoria Marathon ChallengeMarchTornado Trail Kosmosdal Fun Run / Walk 8 & 5kmAprilModern Athlete Irene 48km UltraPnp Sosh Morula Half Marathon, 10km & 5km Run/WalkMayMiWay Wally Hayward MarathonWings for Life World RunCosmo 10km and 5km Run/WalkJuneGauteng Winter Trail Series 2018JulyAugustSPAR Women's Race 2018SeptemberLester Mills Memorial 10km Night RaceOctober27th National Business Challenge RelayChamberlain Capital Classic Half Marathon and 10kmNovemberDecember
January
Make good on those New Year's resolutions in 2018 by taking on a half marathon or fun-run in January.
Smuts Trail Run/Walk
This trail-running event in Irene gives runners a variety of distances to choose from, with four races to experience for runners of all fitness levels.
Get gritty at Smuts Trail Run/Walk@therealizak
The course for the 21km race is fairly complicated but well marked and includes one lap around the large course.
All races start and end at the same point but shorter distances take another route after the first few kilometres.
Wonderpark Akasia Road Race
This road race has four courses ranging from a fun 5km to a much more challenging 42.2 km.
Challenge yourself at Wonderpark Akasia Road Race@lynetteherbst
The longer marathon has two major elevation points that can slow runners down, especially on the second lap around the circuit.
The race is run in accordance with the rules of ASA and AGN, some of which include age restrictions for runners of certain distances and the displaying of licence numbers, tags and other important race information on the day.
February
Take on a marathon this February with a wide variety of longer and tougher races available to runners.
All February races include a shorter distance course for runners who aren't training for longer distances, or those new to marathons.
Bronkhorstpruit 32km & 10km Road Race
This event hosts two major races as well as a 4km fun run.
Push yourself at Bronkhorstpruit 32km & 10km Road Race @oaktreerace
Tickets can be purchased on the day of the race at 4.30 am before the race, while runners over the age of 60 run for free.
Organisers of the event promise plenty of prizes and medals, especially for the fun run, as well as food stalls at the finish of the race.
The first two-hundred athletes to cross the finish line will receive a silver medal with the remainder, coming in before cut off, will receive a bronze medal.
Bestmed Tuks Race 2018
This race is an important event on the running calendar because it acts as a qualifier for the Two Oceans & Comrades Marathons later in the year.
Qualify yourself at Bestmed Tuks Race 2018@medihelpsa
The race, which commences from the University of Pretoria, is celebrating 100 year anniversary this year with 5 races including a 1 km fun run for children and families.
Prize giving for the races will commence at 8.30 for the 10km and other distances will follow after at 9am and 10 am.
The Deloitte Pretoria Marathon Challenge
This race is one of the biggest races in Pretoria throughout the year.
step up your game at The Deloitte Pretoria Marathon Challenge@damianboyes
The challenge is a qualifier for both the Comrades and Two Oceans marathons, making it a magnet for serious runners preparing for big races later in the year.
Pre-entries can be done online and collected from The Sweatshop in Johannesburg and Pretoria High School Old Boys Club in Pretoria.
Late entries are available from the Old Boys club on Friday, the 23th and Saturday, the 24th February 2018.
March
Have some fun in March with shorter races and more scenic routes. Enjoy the beautiful views and exciting entertainment at these great races. We'll keep updating this list around the year so keep an eye out for new events each month.
Tornado Trail
This great event has been sponsored by the likes of Sketches and Tomtom Fitness.
Take your pick at the Tornado Trail @tornado_running
With four courses, and four distances, runners have plenty to choose from. The race commences from Nt' Shonalanga Valley Resort.
Kosmosdal Fun Run / Walk 8 & 5km
While this may not be a major qualifier, or a big race, the course is a fun opportunity for a family run or an excuse to run together with your community.
Get fit and have fun at Kosmosdal Fun Run / Walk 8 & 5km
Although small, the race will still be run on the rules of AGN and ASA, which means no dogs, listening devices; the cut off time is 90min.
April
Stay fit as the months get colder and you start preparing for the bigger road races later in the year. Runners wanting to qualify for the Comrades or Two Oceans marathon will get another opportunity this month.
Modern Athlete Irene 48km Ultra
Join The Irene running club for this Comrades Qualifier.
enjoy a flat run at Modern Athlete Irene 48km Ultra@godfrey_maxwell
Only online entries will be accepted this year but the entry fee includes a high-quality free T-shirt for runners.
Those who complete the race in under six hours will qualify for the larger races later on the year like the Two Oceans and the Comrades marathon.
The longer race passes through the Irene Agricultural Research Council Campus and has no significant climbs.
Pnp Sosh Morula Half Marathon, 10km & 5km Run/Walk
This league race is health orientated with a wellness check-up on site and a kids corner to keep them busy while you run.
take home the gold at Pnp Sosh Morula Half Marathon, 10km & 5km Run/Walk
Gold medals will be awarded in each category and 50 silver medals will be given out per race, all finishers will be awarded bronze medals. First 400 pre-entries get a free goodie bag.
May
May is the month of giving back with exceptional charity races planned in Pretoria. A portion of the sponsorship and entry fees from each of these races go towards one or more charities.
MiWay Wally Hayward Marathon
This race commemorates the life and career of Wally Hayward.
Celebrate the greats at MiWay Wally Hayward Marathon@millymashile
Hayward was an exceptional runner who represented South Africa at the Olympic Games and set numerous ultra-distance world records, as well many achievements at the Comrades marathon, including his participation until the age of 80 becoming the oldest finisher in Comrades history.
The hosts awards prize money of up to three thousand rand for racers who place within their category and the race supports charities such as the SPCA, the Pink Drive and Wet Nose animal rescue centre.
Wings for Life World Run
This race, while for a great cause, has a whimsical perspective on the traditional road race.
try your best and have fun at Wings for Life World Run@wflworldrun
The race has a 'moving finish line' as the 'catcher car' chases runners along the course. Participants decide how far or fast they want to go and are encouraged to have fun in the name of raising money for a good cause. One hundred percent of your entry fee goes towards spinal cord research and wheelchair-bound participants are encouraged to take part.
Cosmo 10km and 5km Run/Walk
This walk is a great family event and ends with stalls, a kids entertainment area and great prizes for participants.
Give back this year at the Cosmo 10km and 5km Run/Walk@ajitaratanjee
While this is a fun event, it is a timed race and times can be found online after the race.
This year, the race is in aid of the 'HoopStoot' Project, a foundation set up by local radio station 'GrootFM' which helps people in the community who have made an effort to change their lives and free themselves from bad circumstances.
This project aims to encourage brave acts like these and give support, through various events and activities.
June
Challenge yourself with a series this winter. Series allow you to test yourself, experience a variety of terrain and better your time.
Gauteng Winter Trail Series 2018
This race marks the first of the series of four. Taking place in the B'Sorah, this is the flattest of the series with both a long and short course available.
explore the trails at the Gauteng Winter Trail Series 2018Gauteng Winter Trail Series 2018
Starting with a smooth 4x4 track, the trail starts to erode after 200m and continuous to be uneven for about 2 km.
After running for about 2km, runners will be exposed to the luscious green forest followed by green fields of bush.
Once runners discover the fork in the road, long route runners will split to the left and continue up a easy climb for the next 5 km.
Lastly, longer-course runners will experience a slight decline and head through the forest towards the finish line.
July
While you stay active through the colder months, we'll keep updating this list and finding great running events for you to check out.
August
Get ready for the summer months in August and you'll have your beach body ready by the time the festive season comes around.
SPAR Women's Race 2018
One of the most celebrated, enjoyed, and well spectated women's races in South Africa returns again this year.
have a blast and feel empowered at SPAR Women's Race 2018@cmiyc.run
The "most beautiful road race" returns in 2018 with a perfectly pink course.
This charity race started in 1996 and has slowly built up to become the most spectated women's race in the country and supports seven charities including the Chrysalis Foundation and the Jacaranda FM's Good Morning Angels.
Entry gets you a t-shirt, race magazine, and a fantastic goodie bag at the end of the race.
September
Spring is a great time to get out and work off those winter blues. Check out some of the exciting runs this month.
Lester Mills Memorial 10km Night Race
This road race is a looping course that laps around the course twice.
Dress up for this year's Lester Mills Memorial 10km Night Race@lynetteherbst
The fun doesn't end when the race is over, with fun prizes for each category including a prize for best-dressed family of four and best dressed group of four students.
'Grand masters' and 'Great grand master' runners get discounts on tickets purchased on race day.
October
October represents the beginning of the second running season of the year. As the weather heats up, fun trail runs and marathons start popping up again.
27th National Business Challenge Relay
Get out of the office and build your team spirit with this corporate race.
build your teamwork at the 27th National Business Challenge Relay@Run/WalkFoLifeKemptonPark
Companies and organisations are encouraged to submit teams to take part in the annual Business Challenge Relay race.
Use this as an opportunity to build your team working skills, encourage an active lifestyle among your staff and represent your brand in the ultimate display of teamwork.
All full-time employees of companies are welcome to take part and companies can enter as many teams as they like.
Teams are encouraged to wear their company branded t-shirts to the race and gather company supporters to cheer them on.
Start training early and show your competitors what you're made of.
Chamberlain Capital Classic Half Marathon and 10km
This course, while beautiful, is also challenging with rolling hills and climbs.
Thrive on a challenge at Chamberlain Capital Classic Half Marathon and 10km@shandi_za
The race will pass through the suburb of Lynwood and show off the HUB Techno Park.
Runners will experience four major inclinations which can easily tire them out.
Their efforts will be repaid in the last 2km sprint, where they will be met with a speedy downhill and a Scottish pipe band welcoming them with a redision of 'Scotland the Brave', creating a fun and whimsical end to a challenging race.
November
As the year winds down, take some more time out to train with late sunsets and warmer weather. We'll keep updating in time for the summer sun.
December
The festive season is always full of running events and we'll update as they start popping up throughout the year.
Pretoria hosts some spectacular running events for casual runners, fitness families and even seasoned runners looking to qualify for the world-renowned races hosted in South Africa.
Keep a good eye out on this list as we continue to update it throughout the year.
Our vision at Vibescout is to provide the most relevant, current, and comprehensive information.
If you feel we've missed something amazing or have any suggestions regarding our system, we would love to hear from you! Contact: info (at) vibescout.com