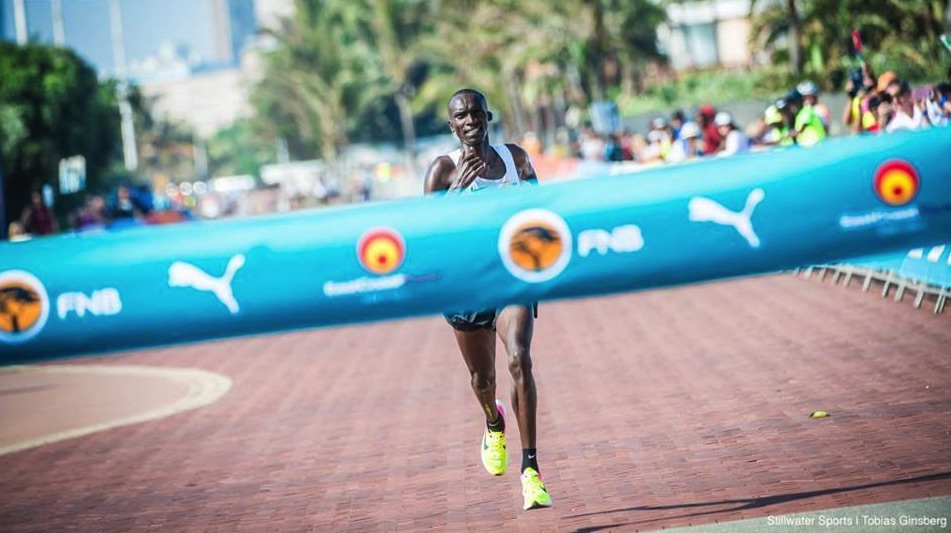 Annual Running Events & Marathons in Durban 2018 | Road, Trail, & Fun Run Calendar
Your comprehensive race calendar to running events in and around Durban. From the iconic Comrades Marathon to half marathons, fun runs and walks.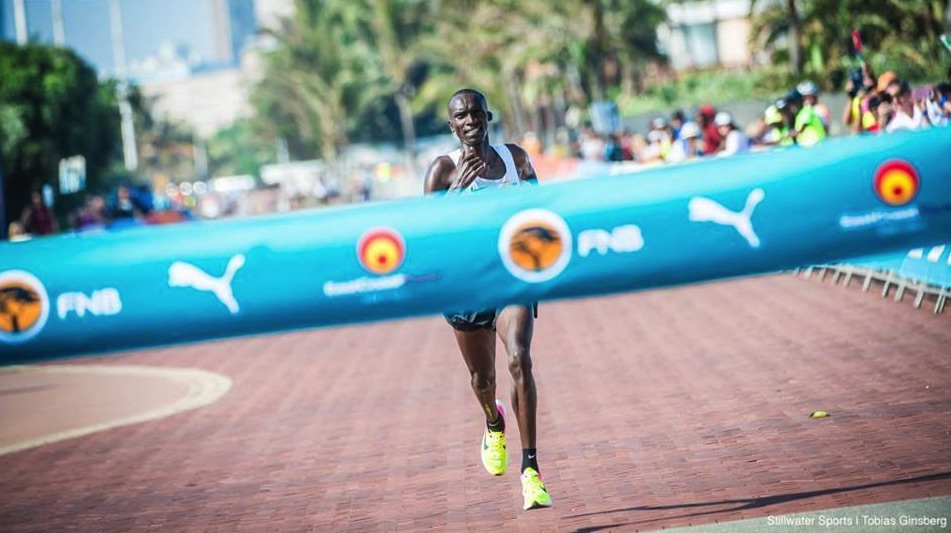 Annual Running Events & Marathons in Durban 2018 | Road, Trail, & Fun Run Calendar
Your comprehensive race calendar to running events in and around Durban. From the iconic Comrades Marathon to half marathons, fun runs and walks.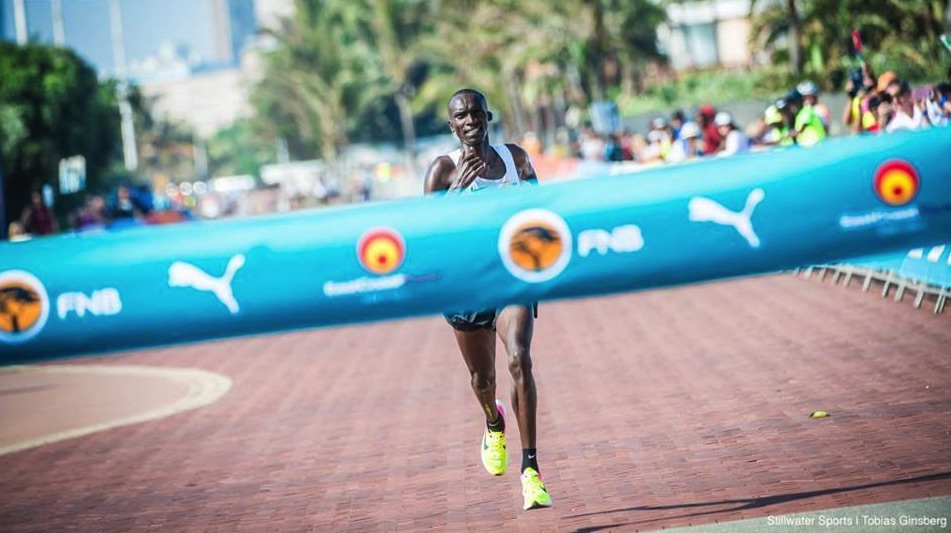 Annual Running Events & Marathons in Durban 2018 | Road, Trail, & Fun Run Calendar
Your comprehensive race calendar to running events in and around Durban. From the iconic Comrades Marathon to half marathons, fun runs and walks.
Home to warm waters, beautiful coastlines and luscious surrounds, Durban is in no short supply of annual running races that celebrate its beauty.
From fun runs, to tough trails and challenging marathons, the running scene is Durban has something for everyone!
Take your pick of the annual running events and races happening in and around Durban in 2018.
If you're planning on travelling this year, take a look at some of the runs happening around the country.
It seems we just missed out on the hot races that kick start the year! But don't worry - we'll make sure to get a headstart on 2019's races as soon as they get released.
It's the month of love and if you love running as much as we do, then make sure you show your appreciation for the sport by taking part in one of these events.
Hillcrest Marathon
Do you need to qualify for the Comrades or Two Oceans Marathon? Now's your chance!
The Hillcrest Villagers are proud to be celebrating their 39th hosting of the popular Hillcrest Marathon, incorporating both a half and full marathon, following the traditional two lap course through the tree lined route into Winston Park.
The event is the first KZN Two Oceans and Comrades qualifier of 2018, and with 2018 being our club's 41st birthday, they are pulling out all the stops to ensure a memorable event.
All finishers will receive a commemorative moisture management T-shirt and medal. Your result will automatically be submitted as your qualifying time for Comrades Marathon 2018. Race entries close on Sunday 4th of Feb at midnight. There will be no entries sold on race day and no substitutions are allowed.
Distance: 21.1 km & 42.2km

Cost: R160.00 - 21.1 km; R240 - 42.2km

When: 11 Feb 2018, 5am

Where: Hospital/Old Main Rd Hillcrest

More Info: Website
Maritzburg City Marathon
This race has become the most popular marathon and half marathon combination in KwaZulu-Natal. The race not only has generously achievable cut off times (four hours for 21,1 km and six and a half hours for the marathon) but caters equally for runners and walkers.
This is an ideal entry level Marathon, Half Marathon or 10km.The basket of races also includes a 10km race beginning at 9.30am. This is open to runners and walkers and has a generous 2 hour 30 minute limit.To give you something different, we have added two trail runs.
Lynton Kynloch has designed a "figure 8" trail course along the banks of the Umsinduzi River. The trail will offer a 7 km option as well as a 16 km distance. Traditionally, more Comrades entrants used this race as their qualifier than any other race. The 42.2km is also a Two Oceans Marathon (5 hours) qualifier.
Distance: 10km, 21.1km & 42.2km

Cost:

R150 - 10km

R180 - 21.1 km

R250 - 42.2km

When: 25 Feb 2018, 5:30am

Where: Golden Horse, 45 New England Road, Pietermaritzburg

More Info: Website
Old Mutual Wild Series: Three Cranes Challenge 2018
This 3-day track and trail run will see participants cover just over 100km in 3 days, staged out of a single base camp in the Karkloof area in KwaZulu-Natal.
A Race Village will be set up, and each participant will be accommodated in his or her own tent for the duration of the challenge. You can expect nice hot showers, clean ablutions and a great atmosphere. Full catering will be available to all participants for the duration of the challenge, and will include a 24-hour snack and coffee bar.
The run will incorporate roads in and around the Nature Reserve, and you can expect easy off-road tracks through forests and grasslands, some trail running through beautiful misty forests and magnificent views as you run along the Gilboa escarpment. The night run will add a new dimension and adventure to this challenge and promises to bring out the adventurer in you!
Distance: 100km in 3 days (32km, 42km and 25km)

Cost: Full package: R3800.00

Runners package (Excludes accommodation): R3500.00

When: 23, 24, 25 Feb 2018

Where: Bushwillow Camp, Karkloof Valley, KwaZulu-Natal

More Info: Website
Keen to clock up some big mileage? Then March is your month! From ultra marathons to half marathons, March has got it all!
The Deloitte Challenge
The Deloitte Challenge consists of a 42.2km Marathon, a 21.1km Half Marathon, a 10km TEN-K Run, a 5km Fun and a 40km Cycle Race.
All running challenges end at the Amphitheatre Durban Promenade and the Cycle Challenge ends on the M4 near Sandile Thusi Road with full road closure of the M4 coastal highway.
The marathon is a Comrades Marathon qualifier. The course is fast and ideal for a personal best attempt. All the events, except for the 5km Fun Run, will be timed with ChampionChip. Food, refreshments and entertainment will be available at the finish.
Zululand Ultra Marathon
Now in its 13th year, the 56km Zululand Ultra Marathon will be kicking off from Nongoma KwaGqikazi Stadium.
The 10km and 5km start from the Ulundi Regional Stadium. There will be limited gold and silver medals, with t-shirts for all runners. A vehicle will also be up for grabs for the first male and female runner home in the 56km event.
There are also cash prizes up for grabs for the winning runners in the various categories. The race is also a qualifier for the Comrades Marathon.
Distance: 5km, 10km, 56km

Cost: TBC

When: 11 March

Where: Different start locations. TBC

More Info: Website
Umgeni Water Marathon
2018 will see the 21st running of the Umgeni Water Marathon at the Midmar Dam Resort, jointly organised by Collegians Harriers and the Howick Athletic Club.
The 42,2 km marathon route has consistently proved the fastest in KwaZulu-Natal since its inception, back in 1998. Set at the tranquil Midmar Dam Resort, in the heart of the picturesque KwaZulu-Natal Midlands, the Umgeni Water Marathon offers you so much more than just a memorable running experience.
There are three events: 42.2 km run, 32 km run, and a 15 km run/walk. The 15-km event is run all within the Midmar Dam Resort. Approximately 20 kms of the 42 & 32 km route is run outside the resort and the balance inside.
Distance: 15km, 32km, 42.2km

Cost:

R240 - 42.2km

R220 - 32km

R130 - 15km

Temp Licence:

R35 - 42.2km & 32km

R20 - 15km

When: 25 March

Where: Midmar Dam Resort - Howick

More Info: Website
April is set to see some beautiful blue skies and even more beautiful runs happening around the city. Take your pick.
Durban City Marathon
The City of Durban as the sporting destination in South Africa will see KwaZulu/Natal Athletics hosting the Durban City Marathon.
This exciting event offers the opportunity for runners and walkers to experience the best of the City of Durban on a route of a true Big City Marathon with full road closure.
The race date makes the 42.2 Km an ideal Comrades Marathon qualifier and as the event is timed with the ChampionChip system, Comrades Marathon entrants will automatically have their results updated to their Comrades Marathon Entry for qualifying and seeding purposes.
Distance: 42.3km, 21.1km, 10km

Cost: TBC

When: March (Date TBC)

Where: King's Park Athletic Stadium - 41 Walter Gilbert Road

More Info: Website
Rising Sun Chatsworth Freedom Marathon
We don't know much about this event other than that it was a raging success last year!
Stay tuned for the updated details.
Distance: 52km, 21.1km, 10km

Cost: TBC

When: 22 April, 5:30am

Where: Chatsworth Stadium

More Info: TBC
MAYbe this will be month when you break all your PB's and set some impressive goals by completing some of these races. Stay tuned to this page, we'll be adding new events throughout the year.
Gaterite Challenge
The Verulam Athletic Club will host the 16th anniversary Gaterite Challenge sponsored by Gaterite Cash & Carry at the Verulam Recreation Grounds.
VAC will pull out all stops to bring to the running fraternity a quality event that will surpass all expectations.
Distance: 10km, 21.1km, 42.2km

Cost: TBC

When: 01 April 2018

Where: Verulam Athletic Club
Hibiscus Coast Marathon
It's official - the Hibiscus Coast Marathon will be held on 1 May 2018 (public holiday) and will be the last Comrades Qualifier. Watch this space for further details.
Distance: 48km, 25km and 10km Run and Walk

Cost: TBC

When: 01 May 2018

Where: Ugu Sports And Leisure Centre, Hibiscus Coast Municipality,
June is the month that all ultra-athletes look forward to! It's the month of the Comrades Marathon and promises an impressive display of talent from all over the world.
Comrades Marathon
The Comrades Marathon is an ultramarathon of approximately 89 km (approx. 56 miles) which is run annually in the KwaZulu-Natal Province of South Africa between the cities of Durban and Pietermaritzburg.
It is the world's largest and oldest ultramarathon race. The direction of the race alternates each year between the "up" run (87 km) starting from Durban and the "down" run (89 km) starting from Pietermaritzburg.
Distance: 89km

Cost:

R500 - South African Citizen

R3300 - International

When: 10 June 2018, 05:30 am

Where: City Hall in Pietermaritzburg and finishing in Durban

More Info: Website
Durban Spar Women's 10/5km Challenge
With the inspiration of the Comrades Marathon, there are, no doubt, thousands of KZN women who are just itching to reach a tangible running or walking goal in this year's Durban SPAR Women's 10/5km Challenge which takes place this Sunday, June 11.
While online entries for the race are now closed, there is still a chance to enter the race manually on Thursday, June 8, Friday, June 9 from 10am to 5pm and on Saturday, June 10 from 10am to 3pm at The Coast of Dreams Hall at the Durban Exhibition Centre.
No entries will be taken on race day. Participants and supporters are requested to note the road closures and parking facilities for the day and advised to leave home early to arrive well in time to get into their starting positions.
Distance: 10 km; 5km

Cost: TBC

When: 11 June 2018

10km - 08:00; 5km - 09:30

Where: Masabalala Yengwa Avenue, outside Growthpoint Kings Park Stadium.

More Info: Website
July has some epic 10km's lined-up perfect for the seasoned athlete looking to smash a PB or a novice looking to break in their new shoes.
Forest 10
With the generous sponsorship of the Waterfall Superspar, the Forest Hills Athletics Club is proud – once again to host this popular, annual event. 2017's race saw an amazing 1296 finishers.
A relatively easy 10km run / walk, through the leafy suburb of Forest Hills in Kloof. While this an official race, the genteel 7am start makes this is an event enjoyed by all – from the elite runners to regular members of the community just wanting to get out and enjoy a fresh early winter's morning walk.
Distance: 10 km

Cost: TBC

When: 15 July 2018, 07:00

Where: Forest Hills Sports Club, 42 Forest Drive, Kloof.

More Info: Website
Totalsports Womens Race - Durban
Run for more than a personal best. Run for the thousands of women who are, have and will be affected by breast cancer.
Enter the Totalsports Women's Race to help raise awareness of prevention and treatment. Run For Life.In celebration of National Women's Day in August, thousands of women will be on the run through the streets of Durban, Johannesburg and Cape Town.
Push your limits against top athletes or set your own pace and show them what it means when road meets runner.Choose between 5kms or 10kms and join South African women raising awareness around breast cancer.
Distance: 10km; 5km

Cost:

Where: Kings Park Athletics Track, Durban

When: 22 July 2018
More Info: Here
From marathons, to 12 hours of running, August is looking impressive so far. Take a look at what's on offer.
The Longest Day
There are three lanes all approximately 2 metres wide. A lane lap varies from 370 to 400 metres. Lane distances will be confirmed once the lanes are marked and measured.
You may only run/walk in the lane in which you are allocated (refer to Longest Day entrants for lane allocations).
You may either enter as a walker (in which case you may not run) or a runner. Participants must be 19 or older on the day for the team relay. Team participants may run any distance, as many times as they wish, but must do at least 80 km as a team.
Distance: 12 hours

Cost: TBC

Where: Boshoff St, Wensleydale, Pietermaritzburg

When: 11 August 2018, 7am

More Info: Website
Maritzburg Spar Women's 5/10km Race
Last year, over 4,500 runners/walkers challenged over the 10km and 5km distances along the same routes as the last two years. And this year is expected to be no different.
The race will start alongside the Maritzburg College main rugby field, Goldstones, in Princess Margaret Drive, ending at The Oval cricket stadium, with both the 10km and 5km races beginning simultaneously. Participants of 10km will run the first 4.5km of the race together with the 5km participants, taking them around Alexandra Park and the outskirts of the CBD down Alan Paton avenue, into Burger Street, Peter Kerchhoff Street, Jabu Ndlovu Street and down West Street with a left turn into Park Drive.
The 5km race participants will then turn into The Oval and the 10km athletes will follow another 5km loop around the Maritzburg College and Pietermaritzburg Girls High School precincts, before returning back to The Oval.
*Please note that these details are taken from last year's race as 2018's details have not yet been released.
Distance: 5km &10km

Cost: TBC

Where: The Oval Cricket Stadium, Alexandra Park

When: August. Date TBC

More Info: Website
Mandela Marathon
The Mandela Day Marathon is an initiative by uMgungundlovu District Municipality which aim to unite people from all walks of life from all over the globe to get together for just one day to walk in the steps of Madiba.
The journey begins at Manaye hall where he made his last speech and end at the magnificent capture site where he was captured.
"Sport has the power to change the world... it has the power to inspire. It has the power to unite people in a way that little else does. It speaks to youth in a language they understand. Sport can create hope where once there was despair. It is more powerful than government in breaking down racial barriers." - Nelson Mandela
There is prize money up for grabs!
Distance: 42km, 21km, 10km

Cost: TBC

Where: Start locations vary according to race distance

When: 26 August.

More Info: Website
The race calendar for September is slowly filling up - we don't have all the details yet but we've got what's out there. Take a look!
Indentured 1860 Challenge
We don't know much about this race just yet, but what we do know is that it is a flat road run that consists of a 5km and 10km run/walk.
It starts at the Amphitheatre North Beach and follows the course of the beachfront promenade.
Stay tuned for more details!
Ethekwini Township to Township Marathon
Now in its ninth year, the annual eThekwini Township 2 Township Marathon continues to attract high calibre athletes to participate in the 42km race between uMlazi and KwaMashu, two of KwaZulu Natal's oldest and largest townships.
Having seen the likes of Comrades Marathon winners like Stephen Muzhingi and Bongumusa Mthembu participate and win the race in previous years.
Stay tuned for more details
Take a look at how October can help you tick your running goals off your list.
FNB Durban 10km City Surf Run
Run your city. Slow walk it. Power walk it. Run it with the ladies. Do it in your stilettos. Slyza it. Sprint it. Do it in your tekkies. Dab it. Slay it. Do it with the team. Run it in your suits or shorts. Snap it. Tweet it. Insta it. Share it. Whatever you do… run it your way.
Every entrant will get a event performance tee! The FNB Durban 10K CITYSURFRUN will be the final leg of the FNB Run Your City Series – you can enter one or enter them all! Whatever you decide, RUN IT YOUR WAY!
Distance: 10km

Cost: Costs vary (Click here)

Where: TBC

When: 14 October 2018

More Info: Website
Goss & Balfe Sapphire Coast Marathon
This race has been regarded as an exciting experience among participants, which includes a free train ride from Amanzimtoti station, stopping halfway at Ifracombe just before Umkomaas where the starting point is for the 21.1km and then continuing to Scottburgh where the starting point is for the 42.2km race.
This is a scenic and undulating run along the coastline. From the start in Scottburgh the race first goes through the town and out towards Park Rynie for approximately five kilometres before turning back north along the old South Coast Road.
You run past Scottburgh again and press on to Umkomaas and Ilfracombe, the starting point of the half marathon. Then it is Umgababa, Winkelspruit and finally Amanzimtoti
The race is a Comrades and Two Oceans qualifier!
Distance: 21km & 42

Cost: TBC

Where: TBC

When: 28 October 2018

More Info: Website
Nearing the end of the year, now's the perfect chance to make sure your New Year's resolutions don't go untouched. Take a look at what's going down in November in Durban.
PVAC Half Marathon
We don't know much about this Marathon yet so stay tuned to this page - we'll be updating the details as soon as they are released.
Distance: 21km & 10km

Cost: TBC

Where: Mt Edgecombe Sports Grounds City

When: 04 November 2018

Contact: 082 454 4073
Oldies 10km
Likewise with this race, stay tuned for more info. This is what we know for now:
Distance: 10km walk / run

Cost: TBC

Where: Crusaders Sports Club, Durban North

When: 11 November 2018

Contact: 084 599 5991
December always offers a chance for you and your family to end the year with a bang. Whether you're looking to squeeze in one last run before the Christmas break, or you're just looking for a festive vibe, take a look at what's on offer.
Illovo Sugar 15km Christmas Challenge
Westville Athletic Club proudly presents its own race, the popular Illovo Sugar 15km Christmas Challenge.
This event was started in 1993 when the club decided to shorten their annual December run from 21km to 15km.
The fact that the club's colours were red and white and that the festive season was around the corner, resulted in the birth of the Christmas Challenge. Running clubs embraced this theme and many have used it for their own end of year celebrations.
Today it is one of the most festive races on the calendar; many clubs run in buses and a trophy is awarded to the bus with the best spirit. It's a fairly hilly route through Westville.
Distance: 15km

Cost: Between R90 & R100

Where: Westville Athletic Club House - cnr Maryvale Road & Syringa Ave - Westville

When: December. Date TBC

Contact: 082 414 1783
The Big Hill Run
Do you want to end the year with a bang? Well here's your chance! This race offers a fun day out for the whole family. With 5km, 10km, 21km options, there's something for everyone!
Stay tuned for more details, all we know for now is that it'll be a goodie!
Distance: 5km, 10km, 21km

Cost: TBC

Where: Sugar Rush Park, Ballito

When: December. Date TBC

Contact: 060 997 9996
Because we know just how much you love running, we've put together some other resources to make sure you don't miss a race!
KZN Trail Running
KZN Trail Running is a trail running company based in the Natal Midlands. They provide a comprehensive trail running calendar fit with all the major upcoming trail races for the year. They also host a number of epic races throughout the year. Click here to check them out.
Top Events
Top Events also provides a comprehensive breakdown of running events and races happening around South Africa for the year. Click here to take a look.
Durban is a hotspot of running events and races. It's got everything from fun runs to epic trail runs and gruelling marathons. So, if you're keen to get those legs working, make sure you sign up for one of these running events in Durban this year!
Our vision at Vibescout is to provide the most relevant, current and comprehensive information.
If you feel we've missed something amazing or have any suggestions regarding our system, we would love to hear from you! Contact: info (at) vibescout.com