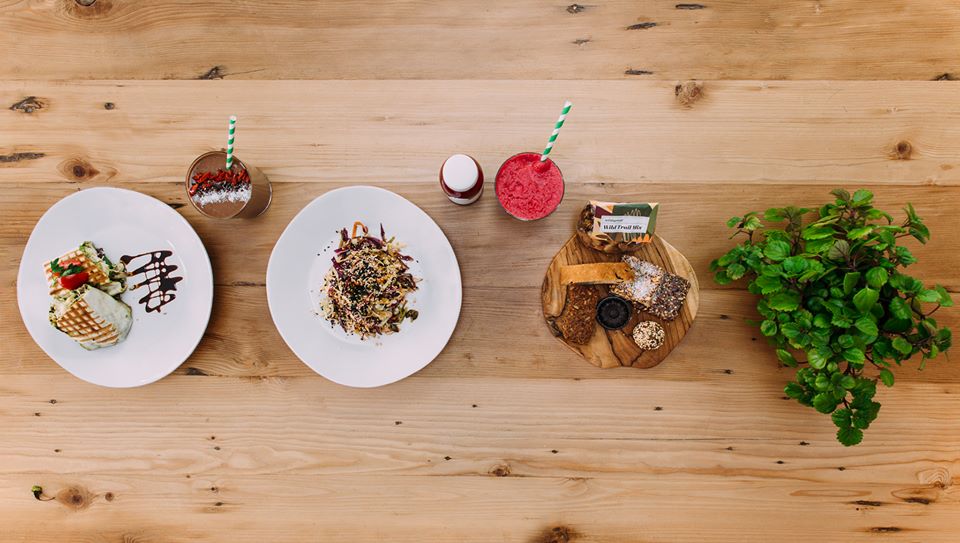 Top 11 Vegan Restaurants in Cape Town | Vegan & Vegan-Friendly Restaurants, Cafes & Waffles Houses
We went on a mission to find the top vegan-friendly restaurants in Cape Town. Take a look at what our team found, tasted and loved! We've given you the inside scoop!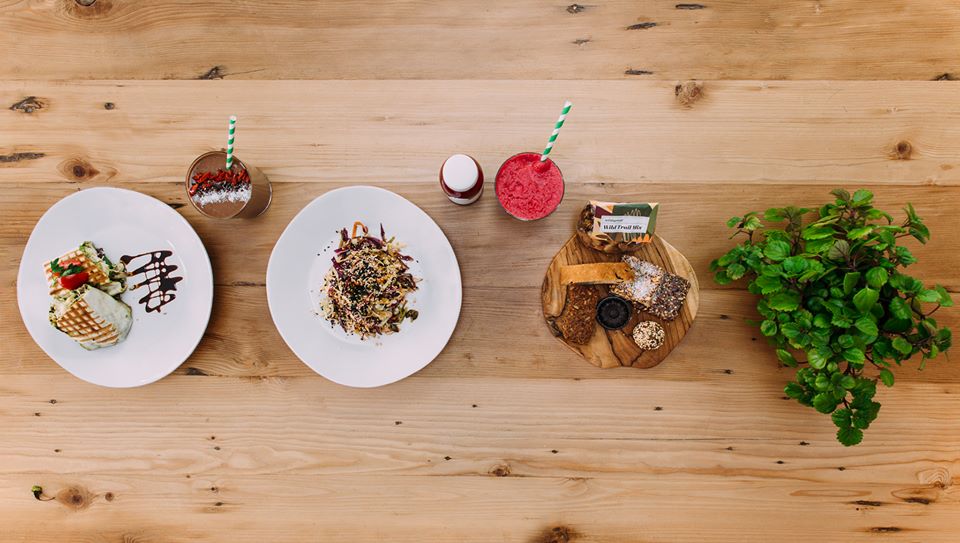 Top 11 Vegan Restaurants in Cape Town | Vegan & Vegan-Friendly Restaurants, Cafes & Waffles Houses
We went on a mission to find the top vegan-friendly restaurants in Cape Town. Take a look at what our team found, tasted and loved! We've given you the inside scoop!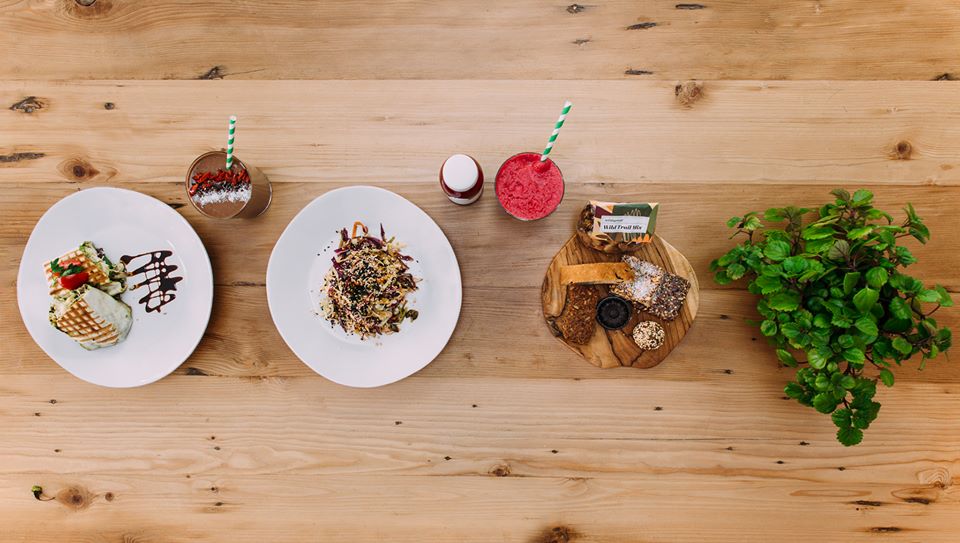 Top 11 Vegan Restaurants in Cape Town | Vegan & Vegan-Friendly Restaurants, Cafes & Waffles Houses
We went on a mission to find the top vegan-friendly restaurants in Cape Town. Take a look at what our team found, tasted and loved! We've given you the inside scoop!
Whether you're a seasoned vegan, new to the scene or just curious about the vegan lifestyle, you'll be happy to know that Cape Town has been sprouting some pretty fabulous vegan and vegan-friendly restaurants all over the place! And 2018 has already seen some of the tastiest cafes & waffle houses join the scene.
And because we're all about giving you the inside scoop, we sent some of our team on a mission to scout out the top vegan and vegan-friendly restaurants that Cape Town has to offer.
Take a look at what we found, tasted and LOVED!
Nourish'd – Cafe & Juicery
If you're looking to escape the city hustle and step into a tropical paradise then Nourish'd Cafe & Juicery is the place to be! Kitted with environmentally friendly products and ingredients, this sunny cafe is making waves in the eco-conscious space.
Located in the the Old Garage on Hof Street, Nourish'd Cafe and Juicery serves up the best looking vegetarian and vegan smoothie bowls, light meals and treats Cape Town has ever seen.
Our visit was met with huge smiles, friendly staff and a delicious helping of health! We decided to feature the Acai smoothie bowl because it honestly blew our minds; it was the perfect mix of flavours, textures and natural sweetness. The unicorn coffee left us with a happy belly and a mouth full of glitter - what a vibe!
But behind the gorgeous smoothie bowls and glass straws, there's a much bigger story. Natasha, founder of Nourish'd, is on a mission to make people aware of their impact on this beautiful planet. Her goal is raise consciousness and awareness for environmental issues that plague us all.
Her vision to turn the Old Garage on Hof Street into a bustling slice of heaven, is just a taste of what is to come. Watch this space!
P.S. Keep an eye out on 186 Lower Main Road in Obs!
Operating Hours:

Mon-Fri: 7am - 5pm

Sat: 9am - 1pm

Sun & Public Holidays: Closed

Contact Number: 064 755 2431
Address: 177 Kloof Street (The Old Garage on Hof Street)
More Info: Website
Instagram Handle: @nourishdcapetown
Unframed Ice Cream
If you've been looking for some of the tastiest ice cream in all of Cape Town, then it's time to call off the search and make your way to Unframed Ice Cream.
This artisanal ice cream store has managed to bring art back into artisan, and they've done it with your taste buds in mind. After opening their first store on Kloof Street in August 2016, Unframed has won the hearts of ice cream fans across the country, including those who'd prefer to stay dairy-free. Yes, I said it! Their vegan ice cream is THE BEST WE'VE EVER TASTED!
Take a look at some of the tasters we had the pleasure of tucking into. The beetroot, ginger and chocolate dairy-free scoop stole our hearts. But in all honesty, EVERY. SINGLE. SCOOP was absolute poetry.
The idea behind Unframed was born on the streets of NYC while French-born founder Yann Rey was "living" life in the finance industry. He decided that his life needed a bit of reframing. After resigning from banking to pursue his passion for ice cream, Yann met Stephane Auge, one of the most highly respected and awarded figures in the realm of ice cream.
Recognising that ice cream had been neglected for far too long, Yann and Stephane launched a plan to create a different and truly remarkable experience around everyone's favourite treat.
Their dream is to enlighten people to the art of this special indulgence while bringing happiness to the inner child within each of us.
Operating Hours:
Contact Number: 063 601 0287
Address: 45C Kloof St, Gardens, Cape Town
More Info: Website
Instagram Handle: @lifeunframed
Harvest Cafe & Deli
This Cafe & Deli is fairly new to the foodie scene in Cape Town but they've definitely made it to our list of favourite restaurants in Cape Town. Situated in the heart of the eclectic Bo-Kaap area, Harvest Cafe & Deli is an absolute breathe of fresh air.
Surrounded by stunning, uninterrupted views of Table Mountain, the Cafe offers you the chance to soak it all in while sinking your teeth into some of the most delicious coffee and food on offer. Their menu boasts colourful (and SUPER affordable) healthy meals with a handful of vibrant vegan and vegetarian options to choose from.
We had the pleasure of tasting this purple bowl of goodness - the beetroot & berry smoothie bowl with toasted coconut, frozen berries, granola & cacao nibs. It was honestly perfect start our day, topped off with a cup full of gorgeous coffee!
But it's not just the food that makes this Cafe a must-visit, it's the space, the feel and the people that really make it something special. Filled with luscious plants, unique delights and trendy finishes, Harvest is the epitome of health. The ceramic crockery is just the cherry on top!
Owners Sean Moncrieff and Lloyd Becker of The Nice Company (which produces classic artisanal ice creams, frozen yogurt and fruits sorbets) share a common goal of bringing healthy, gorgeous and affordable food into the heart the city centre. They've done it and they've done it right!
Tip: Arrive early if you plan to have lunch as the cafe fills up really quickly.
Operating Hours:

Mon-Fri: 7:30am - 4pm

Sat: 8:30am - 1pm

Contact Number: 021 422 1199
Address: 102 Wale St, Schotsche Kloof, Cape Town
More Info: Website
Instagram Handle: @harvestcafect
Jessy's Waffles
My, oh my, was this a treat! Whether you're on the prowl for a late-night snack or you simply want to treat your bestie to the most fantastic waffles around, then Jessy's Waffles is the place to be!
This new dessert cafe in Dunkley Square, Gardens, offers vegan and gluten-free waffles, delicious smoothie bowls and uber-trendy super lattes.
Started by Jessy Berry, this little cafe has changed the game for anyone with a sweet tooth! From the moment you walk through the door to the moment you've finished licking your plate, the smell of fresh waffles is the stuff dreams are made of. I'll just let this picture do the talking.
Using locally sourced ingredients and vegan ice cream from Unframed Ice Cream, EVERYTHING on the menu is gluten-free and vegan! I mean, cummon - does it get better than this?
The space itself is cosy, filled with natural lighting, quirky artwork and hanging plants. There's also free WiFi and great tunes…. It really doesn't get any better!
Operating Hours:

Tues & Wed: 9am - 6pm

Thurs - Sat: 9am - 9pm

Contact Number: 079 167 5446
Address: 58 Barnet St, Gardens, Cape Town
More Info: Facebook Page
Instagram Handle: @jessyswaffles
Wild Sprout
Set in the heart of the Cape Town CBD, Wild Sprout is a haven of organic, healthy food and delicious treats. They strive to create flavours that leave a twinkle in your eye and a spring in your step.
The masterminds behind this collaboration, Bryan Walter and Candice Coles, are both passionate about health, healthy food and conscious eating. Their passion is tangible from the moment you walk in the door- it's clear that Wild Sprout is an extension of who they are and not simply a run-of-the-mill operation.
The menu is peppered with a wide variety of options that will meet all of your foodie dreams; they cater towards diets free from gluten, dairy and refined sugar. Their vegan and vegetarian options are delightful and well-priced!
We decided to feature this Matcha Majik smoothie bowl and slice of vegan millionaire shortbread. The shortbread was hands-down the best sugar-free treat we have ever tasted (for reals) and the smoothie was fresh, scrumptious and left us smiling from the inside. The smoothie bowl was topped with homemade Goji and Cacao granola and home-grown paw paw, it was the picture of health!
The goal of Wild Sprout is to keep their food fresh and interesting by playing and innovating in the kitchen, using unique techniques and healthy, organic, ingredients. They create treats that provide nutritional value - one bite of the vegan millionaire and, trust me, you'll be sold!
They also have a pretty mean harvest table every day at 12 noon - get involved!
Operating Hours:

Mon-Fri: 7:30am - 5pm

Sat: 8am - 1pm

Contact Number: 021 007 3355
Address: Unit F, 179 Loop St, CBD
More Info: Website
Instagram Handle: @wildsproutcpt
Plant
Located in the heart of the Mother City, Plant is proud to be one of the first vegan eateries established in Cape Town. Their journey all started in Bo-Kaap back in 2013, when the owner brought her dream to life by providing clean, healthy, plant-based food where vegans and people with food allergies could enjoy a meal without sacrificing on taste.
In winter 2017, the owners of Plant decided to close shop due to some unforeseen circumstances. Fortunately, Pierre, a French food lover, saw the potential in Plant and flew to Cape Town to reignite the fire.
Their vision is to promote a more compassionate lifestyle by making plant-based options readily available to South Africans - championing for the people, the animals and the planet.
The restaurant is home to some of the most delicious, homemade vegan comfort food on offer. With luxury options such as Mac 'n Cheese, Burgers and Croissants, they want to show just how versatile a vegan lifestyle can be.
We had the pleasure of tasting their gluten-free quesadillas, a Moringa smoothie to share and, of course, a chocolate croissant to take away. We were pleasantly surprised as every mouthful tasted even better than the last. We left feeling inspired, satisfied and convinced that their vegan croissants were of the best we've had.
P.S Lea is French, so that says a lot!
If you're keen for heartwarming vegan cuisine in a laid-back setting, this is the place to visit!
Operating Hours:
Contact Number: 063 823 1198
Address: 8 Buiten St, Cape Town City Centre, Cape Town
More Info: Website
The Hungry Herbivore
The Hungry herbivore has one of the catchiest names around, the mere mention of their name will have pallets watering in anticipation. Situated in the up and coming Orphan street in the heart of the city, Hungry Herbivore is the perfect spot for a lunch break or even a quick bite to eat while walking the streets of Cape Town. The vibing ambience can be felt the minute you walk through the doors. With its beautiful opulent finishes and rustic decor, The Hungry Herbivore creates an environment perfect for work or play.
Founders Amy and Brent started the Hungry Herbivore idea in 2014 after 2 years of travelling and wondering what actually goes into their bodies. They found that we are filling ourselves with so many artificial flavours and ingredients. The Hungry Herbivore brand started out as a small stall at markets throughout Cape Town and has now expanded to their own space and product line. Owners can often be found taking a hands on approach at the Mojo Market in Sea Point.
On our visit, the manager, Manual, was friendly and oh so inviting, making some amazing suggestions for first time vegan eaters. We quickly dove into the selection of smoothies and drinks to wet our appetites.
I asked to be surprised and boy was that the best decision I made! Manual decided I should try the Sunshine freshly pressed juice which was a combination of orange, carrot, ginger apple and lemon. Our samplings also featured Super Drink My Food smoothie containing: banana, chia seeds, goji berries, dates, almond butter, maca, cocoa, almond milk and cinnamon. - This thick chocolate moussey mess is a meal on its own and we even had to ask for a takeaway cup to savour each drop.
For mains we tried the Oh Sweet Kim Burger, and gosh was Kim sweet! This kimchi and lentil patty was crispy, moist and so flavourful and the sweet potato fries definitely hit the mark! All in all, our experience was tastefully set out and the menu was very flexible to our dietary needs as one of us is allergic to most of the tastiest things, even the smoothies are made with a flexible hand - allowing you to pick and choose ingredients to suite your pallet.
Personally I wouldn't change a thing on the menu. Vegan and vegetarian options do not mean a compromise on flavour, but rather an exploration of textures and flavours you have never experienced before. We can't wait to return and see what they have in store.
Operating Hours:
Contact Number: 021 422 0347
Address: 11 Orphan St, Cape Town
More Info: Website
Lekker Vegan
Being vegan is not just all about perfect gut balance and a love for living creatures, it can also be indulgent and down right gluttonous. Lekker Vegan taught us just how good vegan junk food can be. We sent out two meat eating reviewers to see just how close this compares to everyone's number one "cheat day" choice, junk food!
Located in the slowly growing eclectic community of Zonnebloem, Lekker Vegan caters to all walks of life, from the business man to the tree hugging activist, they've got your tastebuds in mind! So for those who enjoy a night on the town, and are all too familiar with those late-night fast food cravings, they're open for you too!
The colourful windows are what first peaks your interest, the grey concrete industrial setting seemed to only draw your eye towards Lekker Vegan. Where we were greeted by some of the friendliest staff. The welcoming layout is clean with splashes of colour attracting attention to retro styled signage, while the aroma bellowing from the kitchen had our mouths watering - boy did we come hungry!
Owner James Knapp laid claim to his vegan superpowers 4 years ago after a fascination for food photography had him donning an apron himself. His aim at Lekker Vegan is to show the world that vegan food can be just as fast and satisfying as your regular junk food options. And he has thought of everything - the menu boasts many favourites from juicy burgers to a traditional gatsby - all this without meat! They didn't stop at the junk food, they also cater to your sweet tooth but in a 100% vegan friendly way with dairy free milkshakes, smoothies and freshly pressed juices to choose from.
My fellow carnivore and I shared the "Chicken" (referred to simply as "Crispy" on their menu) Half Gatsby and we were not disappointed in the least. The tower of goodness featured a variety of salad, potato fries and "chicken" nuggets all wrapped in a perfectly baked bun. We dove right in, barely sharing any conversation as the flavours had devoured us, we enjoyed the plays on texture from a crunch to soft warm almost melt in your mouth buttery goodness. Every bite was savoured. To be honest we didn't miss the meat at all, the chicken nuggets were so authentic we believe most chicken-lovers wouldn't be able to tell them apart from the real thing.
After the half gatsby, which completely filled us up, we came to the conclusion that one of the tastiest gatsby's in Cape Town can be found right here at Lekker Vegan!
Operating Hours:

Mon - Sat, 11am - 10pm

Saturdays, 1pm - 3pm

Sundays, 3pm - 10pm

Address: C/o Harrington & Barrack Street, Zonnebloem, Cape Town
More Info: Website
The Kind Kitchen
You keen for seasonal vegan goodness from locally grown and sourced produce? You find the perfect spot.
The mantra here is No Harm Done.
The Vegan Chef of this wonderful tinny place, Jay Mac invite you on a summer season journey with delicious wraps, salads and juices.
Come breathe the vegan lifestyle and support the ever growing movement with The Kind Kitchen.
Kind kitchen is offering "V cook for you" for a limited time, They are offering their Vegan culinary skills in the privacy of their own home to help raise funds to launch South Africa's first Herbivorous Butchery called the Kind Butcher.
How does it work?
Book the date and time of the calendar;

Invite your friends (4min and 12max);

Select your seasonal themed menu R250pp;

[Italian Inspired / Mexican Inspired / Japanese Inspired / Indian Inspired / Vegan Junk Food ]

Arrange your own decor;

Voila they'll be there in a flash to cook.
Jay happened to be a great Yoga teacher too, if you want to catch him, he is giving Jivamukti yoga classes every Monday evening at Exhale yoga woodstock.
Coming soon: Follow the blog Free online recipes & ideas.
Operating Hours:

Monday: 11am - 3pm

Tuesday - Friday: 11am - 8pm

Saturday: 11am - 3pm

Address: 252 Albert rd, The Woodstock Brewery, Woodstock
Phone: 061 526 1358
Menu: Online
More Info: Website
Scheckter's Raw
Scheckter's Raw was created in the spirit of giving and sharing!
For Toby, the owner of Scheckter's Raw everything start in New York City were he launched Scheckter's OrganicEnergyTM, it's their that this passion for healthy food sparked it. Back to SA this frustration of not finding so much places offering healthy food growth and makes him create RAW Gourmet Health Food - Scheckter's Raw.
The most important things for Toby was to share that experience with other like-minded, health conscious foodies.
The food here is strictly natural, authentic, honest, plant-based, cruelty-free and nutrient dense food. They source their ingredients only from the best of local and international suppliers.
The restaurant is located in Regent Road, Seapoint but you can find them every Saturday and Sunday at the Oranjezicht City Farm - Market of Waterfront.
One of their most popular dishes are the famous black burger BVB – Best Vegan Burger and the hot dog call the TRUMP DOG. You will not regret it - SO YUMMY. If you want something more light we recommend you the AVOCADO, TRUFFLE OIL & CHILLI you will not be disappointed!
They are offering Catering't exited and book for your next function, birthday or celebration. Sprite the word. Vegan food can be has good as other any food and Scheckter's Raw is definitely making understand that.
Definitely on our Top 3 Vegan Restaurant in Cape Town!!!!!
Operating Hours:

Mon: 8am - 6pm

Tue-Sun: 8am - 8:30

Phone: 07 21 434 1364
Address: 98 Regent Road, Seapoint, Cape Town
Menu: Click here
More Info: Website
Raw and Roxy
Here nothing look or test like other places in Cape Town!
What is so particular at Raw and Roxy? The restaurant specialising in RAW VEGAN FOOD. Yes you read properly all food served in this restaurants it's raw from the poor choice to the carrot cake.
There is no need to say goodbye to burgers and chocolate cake in your quest to eat healthy food. The new setup feature much of the same raw vegan food and juices you've come to know and love in the past in the small shop of woodstock, but the extra space will allow them to expand their menu, too. BREAKFAST BOWL, LASAGNE, RAW PIZZA, PEPPERMINT "OREO" COOKIE and much more.
The owner Beatrice Holst Almost 100% raw vegan herself was looking for a place where she could eat delicious food that was raw vegan, since it didn't exist here in Cape Town, Beatrice had to create it.
In term of the deco they didn't miss it at all! The Hout Street restaurant offer a fresh and light open space.
Recommendation: Test the tapas platers who feature a bit of everything. Lasange, Pasta, Red Thai Curry, Sweet And Sour Vegetable, Asian Red Thai Cabbage Salad, Guacamole Salad and Sushi!
If you thirsty don't excite and go for the RED BERRIE SMOOTHIE!
If you didn't know already Raw and Roxy has relocated to a new and shiny space on Hout Street in the city center of the mother city.
Operating Hours:

Mon-Thurs: 10am - 6pm

Fri: 10am - 10pm

Sat: 10am - 5pm

Address: 38 Hout Street (Corner of Hout and Berg) Cape Town
Phone: 079 599 6277
Menu: Click here
More Info: Website
Other Vegan-friendly Spots Around Cape Town
Unfortunately, we couldn't make our way to all of the vegan-friendly restaurants in Cape Town so we've put together this list of the other must-visit spots around Cape Town.
Pure Elixir Cafe
Operating Hours:

Mon-Sat: 7am - 5pm

Sat: 8am - 3pm

Address:
More Info: Website
Govinda's Natural Food Cafe
Operating Hours:
Address: 17 St Andrews Rd, Rondebosch
O'ways Teacafe
Operating Hours:

Mon - Fri: 07:30am - 5pm

Saturday: 9am - 2pm

Address: 20 Dreyer St, Claremont
There you have it, a taste of some of the best vegan and vegan-friendly restaurants in and around Cape Town. We had the best time exploring and tasting the different foods, smoothies and drinks on offer. But what we loved most was finding out more about the masterminds behind these great cafes and restaurants.
Lea & Meg - The Vibescout Tasting Team
We are beyond proud of the vegan and health conscious movement making its way through Cape Town. To everyone that hosted us, we can't thank you enough!
If you would like your establishment featured, please feel free to contact us (Info@Vibescout.com) and find out when our writers are available to come out and sample your vegan treats.
Our vision at Vibescout is to provide the most relevant, current and comprehensive information.
If you feel we've missed something amazing or have any suggestions regarding our system, we would love to hear from you! Contact: info (at) vibescout.com