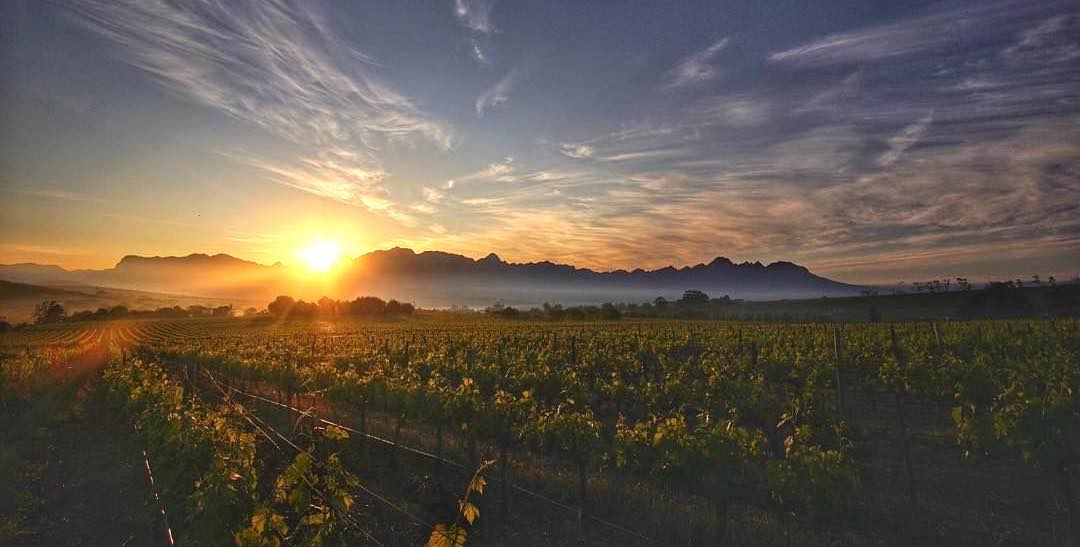 Things To Do in Stellenbosch - The Ultimate Guide 2019
Fun things to do, places to visit and must-see attractions in Stellenbosch. Everything from shopping, outdoors and culture to nightlife.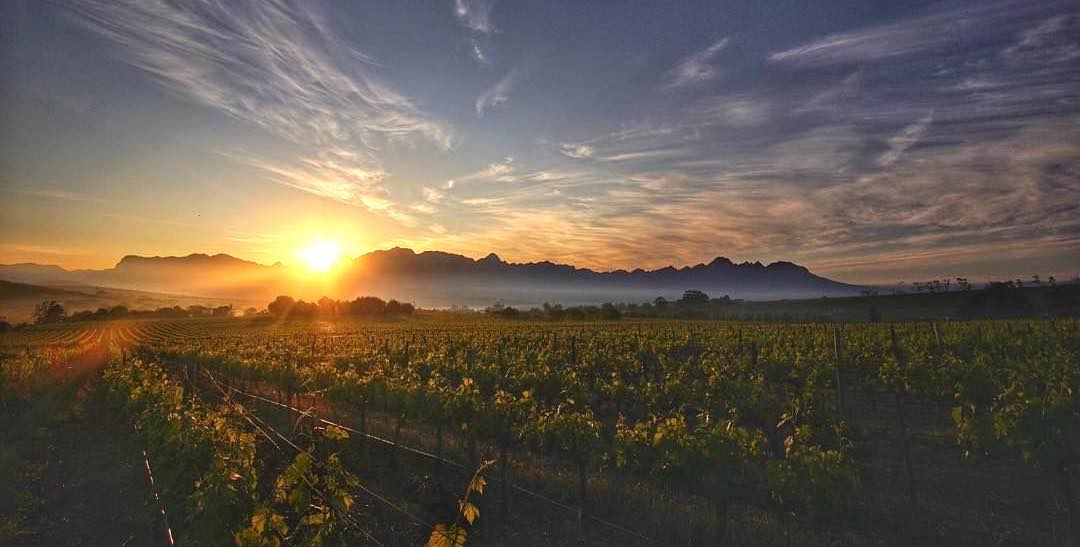 Things To Do in Stellenbosch - The Ultimate Guide 2019
Fun things to do, places to visit and must-see attractions in Stellenbosch. Everything from shopping, outdoors and culture to nightlife.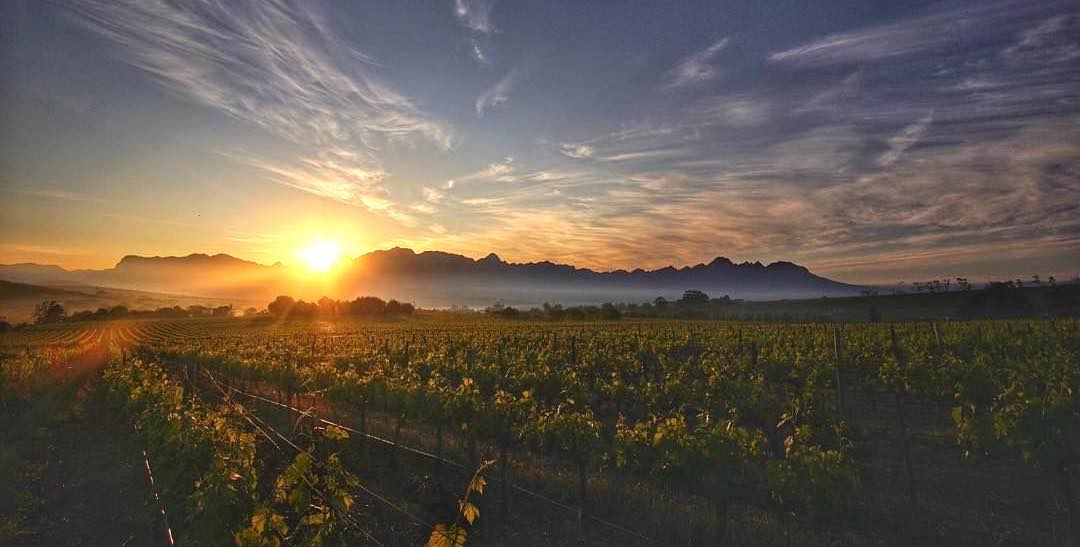 Things To Do in Stellenbosch - The Ultimate Guide 2019
Fun things to do, places to visit and must-see attractions in Stellenbosch. Everything from shopping, outdoors and culture to nightlife.
Make the most of the beautiful Stellenbosch weather and embrace the great outdoors - there is a range of fun things to do for the adventurous and the relaxed.
We have compiled a comprehensive guide to Stellenbosch, listing the magical, historical and must-see locations in this special town.
Let's get to the good stuff. We have compiled the ultimate selection of outdoor attractions and adventures in Stellenbosch, and in honour of this being the heart of the Winelands, we've kicked it off with, well, wine.
Wine Farms and Tastings
Boasting over 150 wine farms, the region is internationally renowned for its viticulture.
Stellenbosch was also the first region in South Africa to establish a wine route in 1971 — the Stellenbosch wine route is now one of the most popular attractions in South Africa.
Tokara Wine Tasting
This wine estate offers a unique combination of award-winning wines, brandy and olive oils, as well as a gallery of fine art, a deli and a restaurant featuring a top South African chef.
The wine and olive oil tastings are complimentary, but there is a small fee for tasting the brandy.
Contact Number: (021) 808 5900
Address: Tokara Wine Estate, Helshoogte Road
More Info: Tokara Wine Tasting
Jordan Wine Estate
Run by a husband and wife team, the 146 hectare (about the size of 146 rugby fields!) Jordan wine estate has been producing world class wines since 1993. With stunning panoramic views of Stellenbosch and Table Mountain, this is a must-visit location.
There is a range of onsite facilities for guests, including conferencing, accommodation, a highly-rated restaurant and a variety of wine tasting and wine tour options.
Contact Number: (021) 8813441
Address: Stellenbosch Kloof Road, Vlottenberg
More Info: Jordan Wines Estate
Warwick Wine Estate
Named after the Warwickshire regiment in the Anglo Boer War, Warwick wine estate has been producing fine grapes since 1964. It was only in 1984 that the first Warwick Cabernet Sauvignon ('La Femme Bleu'— the Blue Lady) was unveiled.
It was 20 years well spent as La Femme Bleu is still a great success today with the latest vintage available for purchase from the estate. The Warwick team prides themselves on their intimate, informative and interactive wine tastings offered daily.
Spier Wine Farm
No visit to Stellenbosch would be complete without visiting the Spier wine farm. An innovative farm, the owners pride themselves on their biodynamic agricultural methods and humane farming methods (the farm produces meat, but we're sure they're kind to their grapes too).
There is a range of things to do at this award-winning estate (be sure to read our section on picnics and family activities) with wine tasting being a definite highlight. The tastings start with a basic fee per person and increases depending on the add-ons you choose.
Contact Number: (021) 809 1984
Address: R310 Baden Powell Road, Stellenbosch
More Info: Spier website
Lanzerac Wine Tasting Room
One of Lanzerac's claims to fame is that it is home to the world's first bottled Pinotage (a South African wine created in the 1920s).
The estate has gone from strength to strength and offers everything from wedding venues, to accommodation and excellent dining at their onsite restaurant.
They offer an impressive wine tasting room for privacy, or tastings on the veranda where you can enjoy the stunning view as an accompaniment to their delectable selection of wines.
The basic tasting includes 4 wines, however more notable tastings include the Alma Mater wine, chocolate pairing or the artisanal Cheese and Wine tasting.
Brampton Wine Studio
Brampton Wine Studio is a fun wine bar in the heart of the student territory in Stellenbosch. Always full, this is a colourful evening out not to be missed. Be sure to book a table.
The staff are friendly and helpful and when the wine releases your inner artist, the tables are blackboards waiting to be drawn on. What's not to love about a bar that serves wine and free chalk!
Operating Hours:
Contact Number: (021) 883 9097
Address: 1 Church Street, Stellenbosch
More Info: Brampton Wine Studio
Bartinney Wine and Champagne Bar
The Bartinney wines, heralding from the Bartinney Wine Estate are the flagship offering, with a glass for every occasion.
Operating Hours:
Contact Number: 076 348 5374
Address: 5 Bird Street, Stellenbosch
More Info: Bartinney wine estate
Stellenbosch Street Soirées
Stellenbosch Wine Routes, with the surrounding Stellenbosch restaurants, bring you Stellenbosch Street Soirées — a monthly pop-up food and wine fair that comes to life during the summer months (November to March) in central Stellenbosch.
The event takes place one Wednesday a month and entrance is free.
JC Le Roux Sparkling Wine
Sparkling wine is a refreshing take on the grape (the honour of calling it anything else rests with the town of Champagne in France) and Stellenbosch does not disappoint.
The House of JC le Roux offers a delightful experience in their elegant tasting room. The nougat and Turkish Delight pairings both come highly recommended.
Stellenbrau
In 2012, Stellenbrau (Stellenbosch's very own craft brewery) launched their first beer, the Craven Craft Lager, which won Top Lager at the Global Craft Beer Awards in Berlin.
Since then, the brewery has released three new beers (each with a Stellenbosch theme) and they now offer tours and tastings.
The price of admission guarantees you a tour of the facility, a beer tasting and a world-class lager to enjoy afterwards.
Operating Hours:
Contact Number: (021) 883 3622
Address: The Woodmill Lifestyle, Vredenburg Road
More Info: Stellenbrau Brewery
Hiking Trails in Stellenbosch
There are hiking options for people of every fitness level and we've set out some of our favourites below.
Dirtopia Trail Centre
While Dirtopia specialises in mountain biking (you can rent bikes or get yours serviced), they also have a range of marked hiking trails and occasional organised hiking events.
The HQ is the Dirtopia Trail Centre on the Delvera farm, just 10km outside Stellenbosch, where they sell permits for the marked trails. Facilities include a café, a children's play area and a speciality bike shop.
Entrance Fee:
Operating Hours:
Contact Number: 021 884 4752
Address: Muldersvlei Rd, Stellenbosch
More Info: Dirtopia website
Jonkershoek Nature Reserve
The Jonkershoek Nature Reserve is situated in the idyllic Jonkershoek valley and is home to the majestic Jonkershoek Mountains.
This reserve ranges approximately 9 800 hectares and offers plenty of easily accessible hikes for all fitness levels. The most popular hike / moderate walk is the Tweede Waterval trail which is about 6,5km long and ambles along the Eerste River.
Bring a swimming costume as there are lovely pools to take a refreshing dip in. There is a conservancy fee per person and you must get a permit before entering the reserve, so remember to bring cash with you.
While the views are distractingly beautiful, remember to look out for puff adders and Cape cobras and be sure to have the Cape Nature emergency number on hand just in case.
Entrance Fee:
Operating Hours:
Contact Number: (021) 483 0190
Address: Jonkershoek Road, Stellenbosch
More Info: Jonkershoek Nature Reserve
Coetzenberg
The Coetzenberg Mountain has lovely trails to explore without requiring a permit. It is the perfect place for a spur of the moment evening walk or hike (depending on the path you choose).
Be sure to take your camera with you to capture the glory of a Stellenbosch summer sunset for yourself. The start of the trail is next to Stellenbosch University's Coetzenberg Rugby Stadium, walk a few minutes and you will be at a dam frequented by students looking to cool off.
From there, choosing the right hand path will take you to a field filled with cows (and calves if you're lucky), while the left path will take you further up the mountain. No need to worry about getting lost — these paths either circle back on themselves or take you down onto one of the rugby fields.
Parkrun at Root 44
Parkruns have gained massive popularity in recent years and Stellenbosch has its own on offer at Root 44.
This weekly Saturday morning event is a 5km timed walk or run where you try and improve on your previous weeks' time. Afterwards, runners and walkers alike socialise over a cup of coffee at the Root 44 Market (see Markets below).
Visit the Parkrun website for details on how to register.
Oom Samie se Winkel
Oom Samie Se Winkel (Oom Samie's shop) is an institution in Stellenbosch and a recommended stop on any visitor's agenda, especially because it forms part of the historic Stellenbosch Dorp Street.
The shop aims to continue the old traditions of the rural trading post, stocking everything a traveller or a local could possibly want — from handcrafted straw yard brooms to clothing, fruit and veg, and arts and crafts.
You are welcome to relax on the bench on their veranda and watch the world go by.
Operating Hours:
Contact Number: (021) 887 2372
Address: 82/84 Dorp St, Stellenbosch
More Info: Oom Saamies
Ou Hoofgebou
The Ou Hoofgebou (old main building), sitting grandly on Ryneveld Street, was inaugurated in 1886. Built in Classicist Renaissance Renewal style, this building's grandeur has thankfully survived the rigours of time. Formally the administration building of Stellenbosch University, the Ou Hoofgebou currently houses the law faculty.
Visitors flock to admire and photograph the gorgeous architecture of the building as well as its manicured perimeter garden. Any historically-motivated visit to Stellenbosch must include this photogenic stop.
Dorp Street
Dorp Street is a quaint oak-lined street in the heart of Stellenbosch. One of its main features is that it boasts one of the longest rows of original survivor buildings in any major town in Southern Africa, full of old world charm.
Start at the top of Dorp Street at the University's theology faculty, where you can admire one of the champion trees of South Africa (a Norfolk pine tree standing at 46m high and planted in the early 1800s).
Stroll down the street and admire the beautiful Cape Dutch architecture (miraculously 166 Voorgelegen Street still houses the original Batavian tiles in the parlour), as well as the restaurants, boutiques and coffee shops on route. This is one of the best historic walking areas in the town.
Spice Route
No guide to visiting the heart of the winelands would be complete without including the spectacular Spice Route. Situated just outside Stellenbosch, this 'sensory feast' boasts everything from wine tastings and sales, a brewery and artisanal chocolates to delicious coffee and other locally made treats and products.
The various stopping points are all housed in different buildings, making for a delightfully atmospheric stroll.
Operating Hours:
Contact Number: (021) 863 5200
Address: Suid-Agter-Paarl Road, Paarl
More Info: Spice Route
Stellenbosch University
The University of Stellenbosch, an integral part of Stellenbosch history and culture, has been around since 1874 when it started out as a college. Stellenbosch University as we know it today was established in 1918 and is considered one of the top universities in Africa.
The students of Stellenbosch University are nicknamed "Maties". Various theories about this term exist, from the Afrikaans word "tamatie" (meaning tomato, because the old Rugby uniforms were maroon) to the idea that it stems from the Afrikaans colloquialism "maat" (meaning "buddy"). Whichever it may be, Maties are the soul of Stellenbosch.
The town and the University have no defined borders where one ends and the other begins and students are everywhere, enjoying the place they call home.
Theatres in Stellenbosch
AmaZink Township Theatre in Kayamandi
AmaZink is a township dinner theatre experience in Kayamandi, on the outskirts of Stellenbosch. Every Friday night between October and March annually (2016/2017 will mark their 6th season), the doors open from 7pm and guests are greeted with the sound of drums and boisterous singing.
Inside, drinks and traditional township fare are on the menu (the main dish changes every month) and there is also a traditional African crafts market to browse.
This is a whole different side to Stellenbosch and the energy and atmosphere is infectious. The AmaZink Facebook page has more info as well as contact details.
Contact Number: 082 689 6382
Address: Masitandane Road, Stellenbosch
More Info: AmaZink Theatre
HB Thom Theatre
This performance theatre forms a part of Stellenbosch University and provides a creative space for local amateur theatre groups and youth drama festivals to put on their shows.
There are even rumours of the University theatre being haunted by the spirit of the first chairperson of the drama department — Professor Fred Engelen.
Contact Number: (021) 808 3216
Address: 15 Victoria Street, Stellenbosch
More Info: Hb Thom Theatre
The Endler Hall
The  556-seater Endler Hall, part of the University of Stellenbosch's music department, is home to classical concerts and choir performances. Stellenbosch's choir is currently considered the top amateur choir in the world by the Interkultur Foundation world ranking system.
The Endler Hall has been touted as one of the finest concert halls in the world. You can see a list of upcoming events at the Hall here. If you happen to be in town and looking for a more sophisticated night out, then this is the place for you.
Drostdy Theatre
Drostdy Theatre has a nostalgic feel, with Afrikaans roots. They specialise on showcasing the best Afrikaans talent and shows Stellenbosch has to offer.
The large intimate theatre seats 120 patrons and is often housing a sold out show. Check their website for change in showtimes.
Operating Hours:
Contact Number: 071 931 9954
Address: 1st Floor, 48 Alexander Rd, Stellenbosch
More Info: Drostdy Theatre
Galileo Theatre
The Galileo outdoor cinema allows you to soak up the country experience at some of the most beautiful wine estates in Somerset West, Stellenbosch, Franschhoek and Paarl.
The theatre heads to the magnificent winelands on select Saturdays (November through April) and showcases popular films, with the show starting at sunset. There are various ticket options, starting with the no frills R79 for a Galileo ticket (if you book online).
The tickets go all the way up to R150 which will get you a blanket, a backrest, a snack and drink parcel as well as premium seating. The movie schedule and ticket sales are available online for your convenience.
Museums in Stellenbosch
Here are a few must-visit museums on your historical exploration of Stellenbosch.
Stellenbosch Village Museum
The Stellenbosch Village Museum, on Ryneveld Street, comprises of four historic houses and their gardens, each representing a different period in the development of the buildings and culture in Stellenbosch.
This museum is not a dry, stuffy room full of bland objects but rather a colourful and interactive reenactment with guides in period costume who make Stellenbosch's rich history come alive.
Stellenbosch Toy and Miniature Museum
The ever-popular Stellenbosch Toy and Miniature Museum houses a collection of 1:12 scale miniatures, room boxes, antique dolls, tiny cars, cuddly creatures and other toys, intended to invoke a sense of nostalgia for those days before video games.
Operating Hours:
Contact Number: 079 981 7067
Address: Market Road, Stellenbosch
More Info: Miniature Toy Museum
V.O.C Kruithuis
Lastly, make time to visit the The V.O.C Kruithuis on Bloem street. The Kruithuis is unique in South Africa in that it is the only surviving powder magazine in South Africa.
Dating from the days of the Dutch East India Company (1777), this tiny historic museum houses a wonderful collection of 17th century signalling cannons as well as many other items from the military history of Stellenbosch.
Operating Hours:
Contact Number: (021) 887 2948
Address: Market Road, Stellenbosch
More Info: V.O.C Kruithuis
Find the latest movies and showtimes in Stellenbosch. See Trailers, Reviews, Ratings, Release Dates & More - (2D, 3D)
If you're in Stellenbosch over the weekend, then the question isn't if there's a market for you to visit, but rather which market you should head to. Whichever one you choose, you're in for a wonderful time.
Root 44 Market
The name is a play on the fact that this market is situated on the R44 (Route 44) which runs through Stellenbosch. The Root 44 market boasts good food, delicious drinks, lively tunes and brilliant company.
It is the perfect all-weather setting where you can gather friends and family together, come rain or shine, thanks to their marquee tents.
Operating Hours:
Contact Number: (021) 881 3052
Address: R44 & Annandale Road, Stellenbosch
More Info: Root 44
The Blaauwklippen Family Market
The Blaauwklippen Family Market is a popular Sunday favourite in the Western Cape. There is a wide range of mouth-watering foods and creative crafts, fantastic entertainment and plenty of space for kids to run free and play.
Even your fur kids are welcome on every 3rd Sunday of the month, when dog lovers can enjoy the Vineyard Doggy Walk with all proceeds going towards the Helderberg Animal Welfare Society.
The Oude Libertas Market
The Stellenbosch Slow Market at Oude Libertas is an authentic Slow Foods Market, selling products that have been grown, raised, harvested, caught, preserved, handmade or transformed by the producers themselves.
The market features specialty food and wine producers, food artisans, local farmers, natural and organic merchants, clothing, jewellery, seasonal goods, designer wear and an entertainment amphitheatre. It is also home to the Distell Foundation.
Operating Hours:
Contact Number: (021) 886 8514
Address: Oude Libertas, Stellenbosch
More Info: Slow Food Market
Butterfly World
Butterfly World, a unique attraction just outside of Stellenbosch, is a tropical garden contained in a 1 000 metre square greenhouse. This veritable paradise is a must-visit for family trips, with exotic butterflies, massive iguanas and pythons (don't worry, these are behind glass) all on display.
Butterfly World boasts numerous educational displays (including a specially housed arctic fox) and has a huge garden for the kids to play in, as well as a restaurant for the whole family.
Be sure to check out their family package as well as the discounts on offer for students and pensioners.
Entrance Fee:
Operating Hours:
Contact Number: 021 875 5628.
Address: Route 44, Paarl
More Info: Butterfly World
Giraffe House
The Giraffe House Wildlife Awareness centre on the R304 into Stellenbosch provides the opportunity to get up close to some of Africa's wonderful wildlife and bird species.
Focusing specifically on African wildlife, Giraffe House aims to provide a place for people to enjoy the outdoors, while learning about local fauna and why we need to preserve it.
Be sure to look out for an important member of the team — Gerry, the hand-reared giraffe. Make a note to catch the interactive creepy crawly encounters which are held at 11am, 1pm and 3pm on weekends and during school holidays.
Kids (and adults if you're feeling brave) get the chance to meet and hold some interesting creatures.
Entrance Fee:
Operating Hours:
Contact Number: (021) 884 4506
Address: Old Paarl Rd & R304, Muldersvlei
More Info: Giraffe House.
Polkadraai Strawberry Farm
Polkadraai Strawberry Farm is a firm favourite for a day out. The farm has massive strawberry fields and for as little as R35 for a Junior Picker bucket or R190 for the Ultimate Picker, you can spend the day in the field filling your container with all the juicy strawberries you can eat.
Bear in mind that picking season only runs from September to January (closed Christmas day), however there are still plenty of reasons to visit the farm in the off season, including tractor rides, mini golf and a tasty food court.
Entrance Fee:

Strawberry picking R35 pp

Tractor rides R20 pp

Mini golf R30 pp

Operating Hours:
Contact Number: (021) 881 3303
Address: Stellenbosch Arterial Road
More Info: Polkadraai strawberry farm
Eagle Encounters
We've talked about Spier wine farm already but there's even more on offer. Spier is home to Eagle Encounters — a wildlife rehabilitation conservation, education and eco-tourism centre which focuses on rescuing birds of prey and educating the public while they're at it.
There's the chance for personal encounters with some of the birds and the centre hosts daily interactive flying shows and displays.
Entrance Fee:
Operating Hours:
Contact Number: 021 858 1826
Address: Spier Wine Farm, Baden Powell Drive R310
More Info: Eagle Encounters
Picnics in Stellenbosch
If you're looking for a more relaxed outdoor day, then a Stellenbosch picnic is a great option. There are numerous venues to choose from, and many Stellenbosch wine farms have gorgeous picnic spots.
Many of the farms offer pre-packed picnic baskets and ask that you do not bring your own picnic goodies.
Check the policies of the individual estates before you head out.
Boschendal
Boschendal is one of Stellenbosch's most popular picnic options. The estate offers curated picnics which must be pre-ordered, and there are two idyllic picnic locations: Rhone, where you can either enjoy your hamper on a fully laid out table or on a blanket under the oak trees, or Werf, where guests are encouraged to bring their own blankets and tables.
A variety of baskets, including banting and kiddy options is available for purchase.
Operating Hours:
Contact Number: (021) 870 4200
Address: 10 Park Drive, Franshhoek
More Info: Boschendal
Spier Wine Farm
Spier has expansive shade covered lawns on which to enjoy one of their pre-packed picnic hampers from their famous Eight To Go deli.
You can book your picnic online and choose from a range of options including a vegetarian hamper and a mini picnic for the kids. Where possible, each picnic is put together with local, natural and organic produce.
Choose from a variety of award-winning wines to be added onto your order if you want to combine wine tasting with your picnic.
Contact Number: 021 809 1100
Address: R310 Baden Powell Road, Stellenbosch
More Info: Spier website
Hudsons at Vredenheim
Vredenheim Wine Estate is home to the beautifully located Hudsons restaurant. Besides a full indoor offering, you can also enjoy a picnic outside in fantastic scenery.
Order your picnic at least 24 hours in advance and buy drinks at Hudsons when you arrive. Spend an afternoon lazing in paradise with delicious food. Vredenheim also has a big cat park and game on the estate, so you can even have a tiny Stellenbosch safari before you grab your picnic (or afterwards, but we doubt you'll want to move once you've settled down).
Contact Number: 021 881 3590
Address: Vredenheim Wine Estate, Stellenbocsh
More Info: Vredenheim
Zevenwacht
Zevenwacht Wine Estate is just a short but worthwhile drive out of Stellenbosch, offering a delicious range of picnic baskets served on the picturesque tree-shaded lawns sloping down to a peaceful lake.
Enjoy a refreshing selection of bread and biscuits, cold meats, cheeses and salads or pre-book a braai basket and cook your own meal over vine-wood fires. It might be a little further away, but it's well worth it.
Operating Hours:
Contact Number: (021) 900 5700
Address: Langverwacht Road, Kuils River
More Info: Zevenwacht wine estate
Stellenbosch University Botanical Garden
If packing your own picnic basket is better suited to your tastes (and your wallet), then be sure to head to Food Lovers Market in central Stellenbosch.
This food extravaganza has everything from sushi to hot meals, salads to wraps and all the sweet treats you can imagine. Once you've stocked up on everything yummy, head to the Stellenbosch University Botanical Gardens a few minutes' walk away.
The garden is the oldest university botanical garden in South Africa, housing an enormous diversity of both indigenous and exotic plants (visit the giant lily pads and bonsai collection, for instance).
There are ample benches or expanses of lawn for you to settle down on with your picnic basket and soak in the beauty and tranquillity of this garden.
Spas in Stellenbsoch
Lanzerac Spa & Wellness Centre
Lanzerac Spa is housed on the Lanzerac Wine Estates. The grassy green venue is overlooked by the Jonkershoek Mountains making it ideal for some rest and relaxation.
The Spa was recently refurbished and now boasts 6 treatments rooms, 1 couples treatment room and even a disability friendly treatment room. Other facilities include:
2 Rasul Chambers

Sauna

Steam Rooms

Mist Room

Indoor Heated Pool
Your stresses will be wiped away by professionally trained staff and beautiful scenic views.
Tip: Make a day of it and explore the vineyard while you're there.
Operating Hours:
Contact Number: (021) 883 9444
Address: 1 Lanzerac Road, Stellenbosch
More Info: Lanzerac Spa
The Hydro at Stellenbosch
The Hydro at Stellenbosch has recently received a face lift. The tan and cream coloured spa is a soothing anti-technology experience, where laptops and cellphones are banned in public areas. It truly is a step into relaxation via disconnection in this very connected world.
Operating Hours:
Contact Number: (021) 809 3800
Address: High Rustenberg Estate, Lelie Road, Idas Valley, Stellenbosch
More Info: The Hydro
Golfing in Stellenbosch
Stellenbosch Golf Club
Stellenbosch Golf Club is the fourth oldest golf club in South Africa, having hosted various golfing tournaments such as the 1999 South African Open and 5 South African Masters Tournaments.
It is now an 18-hole course with superb greens. The staff are warm and welcoming which beautifully completes the infallible greens. Situated at the foot of the Helderberg Mountains it is an escape from everyday city life in Stellenbosch.
Tip: After a game why not enjoy a cocktail on their lovely veranda area.
Operating Hours:
Contact Number: (021) 880 0103
Address: Strand Road, Stellenbosch
More Info: Stellenbosch Golf Club
Prefer to get your buzz from caffeine? Stellenbosch's wide variety of local roasters and coffee shops have the delicious, freshly roasted, coffee you crave. Here are some of the local favourites.
Coffee in Stellenbosch
Mill Coffee House
Just around the corner from the Blue Crane and the Butterfly, you'll find the Mill Coffee House at the corner of Mill and Dorp Street.
Mill serves Caffé Tomeucci, imported from Rome, from as early as 6:30am, providing the early birds with their caffeine fix.
Mill has embraced the popular banting lifestyle (LCHF) and has a wide range of banting options available — including banting cheesecake!
Operating Hours:
Contact Number: (021) 887 7085
Address: 132 Dorp St, Stellenbosch
More Info: Mill Coffee House
Hazz Coffee Shop
Just walking into this shop provides a hit of the best roasting coffee aromas. Enjoying the coffee before you've even ordered a cup is a great way to start the day.
Only minutes from Stellenbosch University's law faculty, this is a popular coffee spot with both students and business folk alike.
Enjoying the coffee under the shade of the mighty oak trees of Ryneveld Street is a good idea, no matter what time of the day it is.
Operating Hours:

Mon - Fri 7am - 4:45pm

Sat - Sun, 7:30am - 12:45pm

Contact Number: (021) 882 9976
Address: 32 Ryneveld Street, Stellenbosch
More Info: Haaz
Schoon De Companje
Schoon de Companje has been described as the bakery version of Charlie and the Chocolate Factory.
Every corner in the bakery-cum-restaurant reveals something new and exciting, be it their ice cream, macaroons, freshly baked breads or ice cold craft beers.
Whether you opt to order a treat to go, or are lucky enough to nab a sought-after table and work through their menu at your leisure, this place is not to be missed.
Operating Hours:
Contact Number: (021) 883 2187
Address: Bird St & Church Street, Stellenbosch
More Info: Schoon De Companje
Restaurants in Stellenbosch
Postcard Cafe
Postcard Cafe at Stark-Condé Wines is a popular stop when it's just a little too early to head to a wine tasting.
Situated on a breathtaking estate, you can enjoy an extensive breakfast menu and fresh coffee while you plan out your day.
Operating Hours:
Contact Number: (021) 861 7703
Address: Oude Nektar Wine Estate, Jonkershoek Valley
More Info: Postcard Café
The Blue Crane and The Butterfly
On the historic Dorp Street in Stellenbosch, this lovely spot opened in 2013 and quickly became a local favourite. The Blue Crane and the Butterfly import their coffee beans from El Salvador and roast onsite daily.
The drinks are complemented by a small but tasty menu that includes melt-in-your-mouth pastries, artisanal sandwiches and platters to share, all at reasonable prices.
Tip: While savouring their exotic coffee, keep an eye out for the cakes of the day.
After you've reaped all you can from Stellenbosch during the day (and if you're still feeling energetic) then you will enjoy experiencing this student town coming to life at night.
Head out after sunset to enjoy local live entertainment and the buzzing Stellies' nightlife! Read on for some of the best local spots to hit.
Bars in Stellenbosch
Bohemia
Located in the heart of Stellenbosch, Bohemia is famous for its homemade pizzas among other things. Frequented by hipsters and students alike it has become quite a popular waterhole. A happening and vibey place on any given night of the week, makes this venue a definite must-visit.
Operating Hours:

Mon-Sat, 11am-2am

Sun, 12pm-12am

Contact Number: (021) 882 8375
Address: 1 Victoria St, Stellenbosch Central, Stellenbosch
More Info: Bohemia
Aandklas Live Music Venue
The name literally translates to "evening class" — a handy excuse when parents check up on their hardworking students.
Aandklas, a bar at heart, is Stellenbosch's most popular live music venue and it regularly features local up and coming bands and DJs from all over the Western Cape, with an emphasis on rock music.
The bar also hosts a weekly quiz night on Thursdays with a bar tab up for grabs.
Balboa Balcony Bar
Balboa is an intimate location that serves craft beer and homemade pizzas. They are known for their wide variety of specialty cocktails and open 7 days a week.
A hands-on owner provides patrons with personalized experience. Friendly, welcoming staff await you.
Operating Hours:
Contact Details: (021) 886 7110
Address: 18A Andringa St, Stellenbosch
More Info: Balboa Balcony Bar
Clubs in Stellenbosch
Nu-Bar
Nu-bar is an upmarket club targeting the students and working class of Stellenbosch. They offer great drink specials and cater for bachelorette parties and private functions. The dress code is smart casual with a strict no caps rule. Owners Stephan and Zelda are fun loving friendly people and that comes across in their venue.
Operating Hours:
Address: 51 Plein Street, Stellenbosch
Contact Number: (021) 886 8998
More Info: Nu-Bar
Entourage
This double level cosy venue has a chilled nightclub feel with cheap drinks and even better music. The club has become so popular with locals that people even drive out from Cape Town just for a night out there. The downstairs area has an Afrikaans vibe while upstairs features the latest electronic music. The terrace area is great for chatting with mates and hanging out. Entourage's friendly staff and owner will have you coming back for more.
Operating Hours:

Wed, Fri and Sat, from 8pm-2am

Address: 51 Plein Street, Stellenbosch
More Info: Entourage
Die Mystic Boer
When your budget is a bit tight but a night out is what you're after look no further than Die Mystic Boer. Their Afrikaans name is the epitome of Afrikaners' friendliness. The staff are clued up on their menu and ready to serve you.
After midnight the upstairs area becomes a full-on club jol, with kick-ass beats and the latest tracks on the decks.
With many specials on both food and drink everyday of the week there is something for everyone.
Operating Hours:
Contact Number: (021) 886 8870
Address: 3 Victoria St, Stellenbosch
More Info: Die Mystic Boer
A Sokkie-Jol at Opskop
Sokkie is a form of long-arm dancing popular in these parts of the country, and what better place to give it a try than at Opskop.
This is an upmarket sokkie club just 7km outside of Stellenbosch on the R304. The club hosts famous South African artists and guarantees a great vibe every Wednesday, Friday and Saturday until the wee hours of the morning.
Contact Number: 072 229 9954
Address: Bottelary Road, Stellenbosch
Situated only 50km from the Cape Town CBD, Stellenbosch is the second oldest European settlement in the Western Cape, behind the Mother City herself. Locals refer to Stellenbosch as Eikestad (the Afrikaans and Dutch for 'City of Oaks') thanks to Simon van der Stel who, when he founded Stellenbosch in 1679, lined the lanes and streets with oak trees.
Some of these have been declared National Monuments. Local lore still holds that it is lucky for an acorn to hit you on the head while strolling through the town.
Weather
Stellenbosch has a typical Mediterranean climate, with hot dry summers and wet, moderately cold winters.The summer sun can be merciless with the average temperature at around 26ºC (78.8F) and peaking in the mid 30s (95F)! Be sure to bring your sunblock and a hat when enjoying wine-tasting or visiting historic sites.
If you're looking for more detailed information about Stellenbosch weather, check YR Weather or AccuWeather for your daily forecasts and real-time reports.
Transport Around Stellenbosch
Once you're in Stellenbosch and have narrowed down what it is you want to do, how do you get around if you don't have your own car?
Walking
The most popular way of getting around central Stellenbosch is free and energy efficient — your own two feet.
Ask any Stellies student and they will tell you that walking is a way of life, from their accommodation to their classes, the shops and even to the local watering holes (see our section on live entertainment above).
The town itself isn't that big and a brisk 20-minute walk will get you to most of the must-see hotspots.
Transport to The Wine Farms
With some of the best vintners in the world, you cannot visit Stellenbosch without taking one of its many guided wine tasting tours.
There are several great options including the Vinehopper tour, a hop-on, hop-off wine farm tour bus, or experience a unique tuk tuk wine farm tour courtesy of Tuk Tuk Stellies.
They offer half and full day Stellenbosch wine farm tours. Heading further afield? The Franschhoek wine tram is a fantastic hop-on hop-off service which offers various routes (each with unique wine tasting and food pairing options), allowing you to fully explore the rich wine culture of the Franschhoek Valley (part of the greater Stellenbosch municipality).
Stellenbosch offers so much to interest visitors of all ages. From bountiful wine tasting options, picnics in nature to exploring the history of South Africa through the lens of Stellenbosch, this town is a jewel not to be missed.
Our vision at Vibescout is to provide the most relevant, current and comprehensive information.
If you feel we've missed something amazing or have any suggestions regarding our system, we would love to hear from you! Contact: info (at) vibescout.com