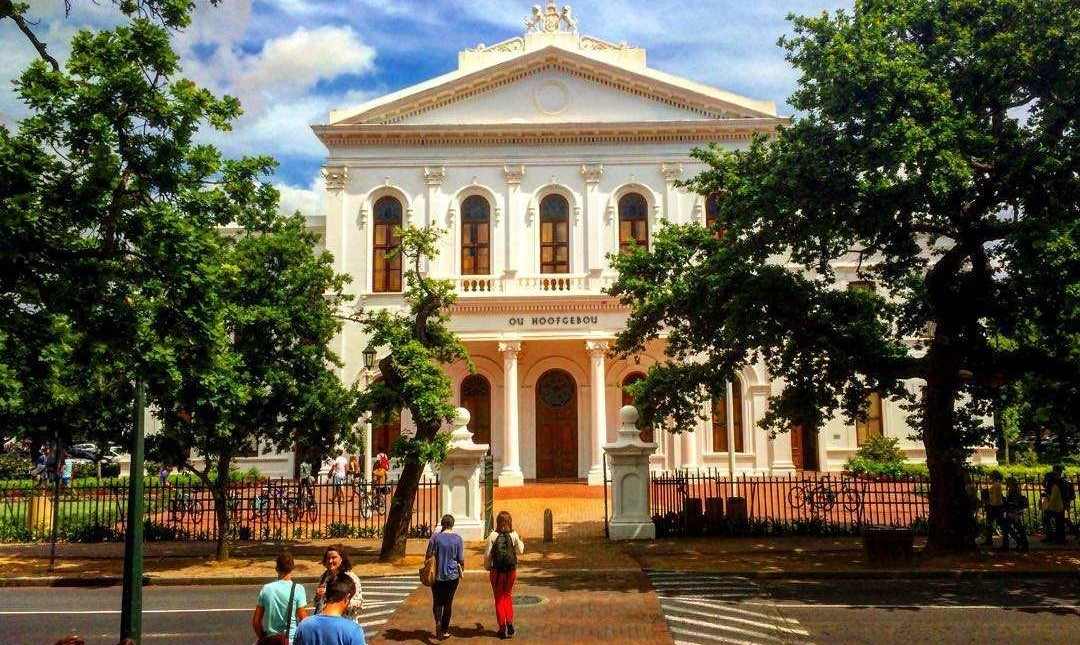 Stellenbosch University - A Full Guide: From Application To Student Life
This guide will take you through the Stellenbosch University application process step-by-step. Including a guide to student life and residence options.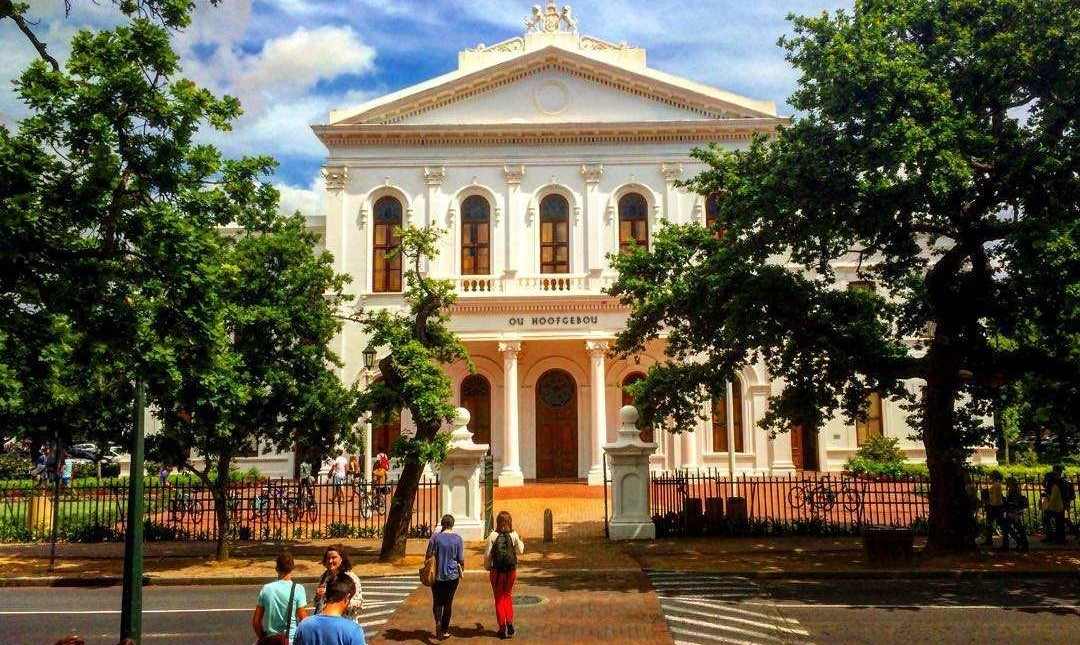 Stellenbosch University - A Full Guide: From Application To Student Life
This guide will take you through the Stellenbosch University application process step-by-step. Including a guide to student life and residence options.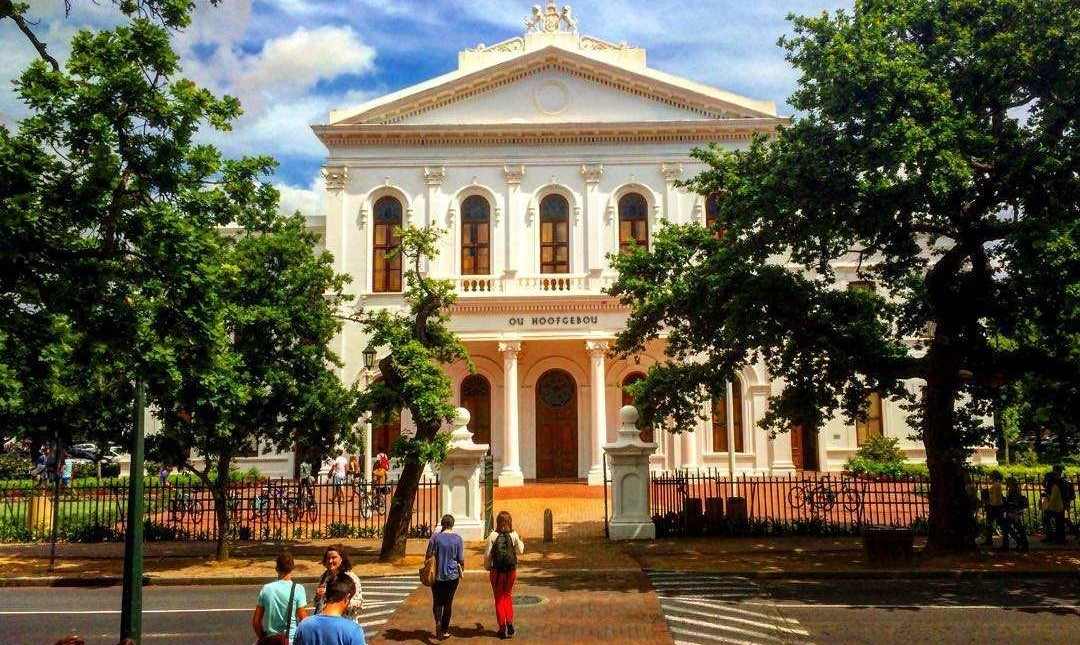 Stellenbosch University - A Full Guide: From Application To Student Life
This guide will take you through the Stellenbosch University application process step-by-step. Including a guide to student life and residence options.
Stellenbosch University is nestled among the Boland Mountains in the Western Cape and is home to an academic community of 29 000 students as well as 3 000 permanent staff. ​The historical oak-lined university town is known for its very unique campus atmosphere, which attracts local and foreign students alike.
On the main campus, paved walkways weave between campus buildings – some dating from previous centuries; others only a few years old. Architecture from various eras attests to the sound academic foundation and establishment of an institution of excellence.
Don't forget to check out what's happening in Stellenbosch today and this weekend.
This, together with the scenic beauty of the area; environmentally friendly facilities and technology, as well as visionary thinking about the creation of a sustainable 21st-century institution, makes for the unique character of Stellenbosch University.
The application process to any university can often be tricky so we have decided to condense the application process into a few simple steps. Here's your step-by-step guide to applying to Stellenbosch University.
Step 1 - Select a study programme
Find out what programmes and courses are offered by Stellenbosch University. Click here to find out more.

Choose study programmes that interest you while taking note of the minimum entrance requirements the selection guidelines for each faculty.
Step 2 - Be aware of closing dates
(SUBJECT TO CHANGE WHEN 2018 APPLICATION INFO COMES OUT)

31 May: MB,ChB

30 June: All other programmes

30 June: Residence application

31 August: Financial support
Step 3 - Understand the application process
Submitting an application form does not mean you are automatically accepted – each programme can only take a certain amount of students.

You can select a first, second and third programme choice. This is due to some programmes having a tough selection process.

It is possible that you might not make it into your preferred study programme so it is good to have a backup or two.

If the University informs you that you've made it into your second or third choice, it does not mean that you cannot be considered for your first choice.

However, be aware that you can only be admitted to one programme at a time.

If you are admitted for your second choice but are reconsidered for your first choice, then your second choice will lapse when you are admitted to your first choice.
The following study programmes have extensive and rigorous selection processes: all programmes in the Faculty of Medicine and Health Sciences; all programmes in the Faculty of Law; BA (Visual Arts); BA (Drama); BA (Music); BMus; BA (Sport Science); BSc (Sport Science); BEd (GenEd); BEngineering and BCom (International Studies).
With these programmes you must always indicate a second choice.

Only one programme within the Medical Faculty can be chosen.

If your second choice is also from the above list then you must indicate a third choice not from the list.
You can change your programme choice by emailing your request to info@sun.ac.za. This is subject to availability.
Step 4 - Apply
You apply online by using a cellphone number and email address.

Applications open 1 March.

You can acquire a hardcopy of the application by phoning 021 808 911 or emailing info@sun.ac.za.

You must ensure that your information is correct else your application can be terminated or cancelled automatically.
Step 5 - Complete the application form
An application will be considered once all the admission documents are sent through.

These include a signed contract, all application documents and a proof of payment.

These can be sent to info@sun.ac.za or uploaded online.

Your student number must always be used as a reference on these documents.

Your application status can be monitored here.
Application documents
There are specific forms for certain programmes which can be found below.
Step 6 - Application fee
R100 must be paid alongside your application.

These can be paid as part of the online application.

They can also be paid in person at the Administration A Building.
Step 7 - Monitor your application
The Stellenbosch University shall confirm your application by sending you your student number (username) and password via e-mail.

This can be used to monitor your application status by logging in here.
Step 8 - Write the national benchmark tests (NBT'S)
This is compulsory for all prospective first years.

If you are applying to the Faculty of Medicine and Health Sciences or to the Faculty of Law then you must write the NBT before June.

This is because the faculties consider the results for admissions.

All other faculties require you to do them before you register.

Click here for more information for more information and to make a booking.
Step 9 – Conditional admission
If you are offered conditional acceptance then you need to meet the admission requirements in your Matric exams before you can register as a student.
Stellenbosch University is divided into a variety of faculties. The minimum admissions requirements for all the faculties for 2018 can be viewed here.
Individual faculties will also have specific selection guidelines which are as follows:
Stellenbosch Main campus

Arts (and Social Sciences), Science, Education, AgriSciences, Law, Theology, Economic and Management Sciences, Engineering

Tygerberg (Bellville)
Bellville Park

Graduate School of Business, School of Public Management and Planning and Part-time Studies Division

Saldanha
Ukwanda Rural Clinical School (Worcester)

Faculty of Medicine and Health Sciences. Here, medical and related health sciences students have the opportunity to complete their clinical training on a rural platform. 

Each of these faculties offer a variety of undergraduate programmes which allow students to pursue a variety of different fields of studies. The programmes offered by these faculties are detailed below.
AgriSciences
The AgriSciences faculty focuses on agriculture and essentially equips students with the knowledge to run commercial farms and understand how crops are grown in a commercial environment. The faculty also does intense research on problems affecting South Africa's agriculture industry. The faculty offers the following undergraduate programmes to students:
Agricultural Economics and Management

Animal Production Systems

Conservation Ecology

Food and Wine Production Systems

Forestry and Wood Sciences

Agricultural Production and Management (which is done at Elsenburg)

Plant and Soil Sciences

Click here for more information
Arts and Social Sciences
The Arts and Social Sciences faculty, more commonly known as the BA faculty, offers a variety of degrees and programmes rooted in understanding language and culture.
The faculty offers three general degrees that each have their own broad focus but give students the ability to pick their subjects. These are as follows:
BA in Humanities

BA in Language and Culture

BA in Social Dynamics
The faculty also offers a variety of specialised degrees that focus on very specific fields of study. A few of these are as follows:
BA in Development and Environment

BA in Fine Arts

BA in International Studies

BA (Law)

BA in Music

There are many, many more. Information can be found here.
Law
Courses from this faculty equip graduates with the ability to navigate and understand the complexities of the South African legal system.
A degree in Law is a must for anyone who wishes to become an advocate, attorney or judge, but students are warned that it is nothing like Suits and How To Get Away With Murder makes it seems. The programmes offered by the faculty are as follows:
BA (Law)

BCom (Law)

LLB (four-year degree)

BAccLLB

Post-graduate LLB as either a two-year degree (for those with a BA or BCom in Law),

Or a three-year LLB for those with any other Bachelor's degree
Economic and Management Sciences
This faculty plays host to all the degrees rooted in commerce and understanding the word of finance. The faculty also has a series of broad degree programmes that are tuned to specific careers. These are as follows:
BCom

BCom (Economic Sciences)

BCom (Management Sciences)

BCom (Mathematical Sciences)
There are also programmes which allow graduates to register as Accountants, Actuarial Scientists, or Industrial Psychologists. These are as follows:
BAcc

BCom (Actuarial Sciences)

BCom (Financial Accounting)

BCom (Management Accounting)

BCom (Industrial Psychology)
There are also programmes that have a law focus alongside the focus on commerce. These are:
Education
The Education faculty is open to all those who wish to become teachers in the future. It offers a series of degrees that will prepare you for teaching at a foundation level (grade 1 to 3), or at an intermediate level (grade 4 to 9).
It also offers a postgraduate certificate which enables graduates with different degrees to teach those specific subjects, usually at a high school level of grade 10 to 12. The programmes are as follows:
BEd (Foundation Phase)

Bed (Intermediary Phase)

Postgraduate Certificate in Education

For more information click here.
Engineering
As the name suggests, this faculty produces engineers. These are the people that design all our infrastructure and do research into technology which could improve our lives. The Engineering faculty at Stellenbosch University is divided into 6 different programmes:
BEng (Civil)

BEng (Chemical)

BEng (Electrical and Electronic)

BEng (Industrial)

BEng (Mechanical)

BEng (Mechatronic)

For more information, click here.
Medicine and Health Sciences
This is possibly one of the most exclusive faculties at Stellenbosch, and possibly the faculty with one of the most difficult degrees.
The faculty does not only produce doctors. It also has degrees dedicated to dietetics (the study of human nutrition), physiotherapy, occupational therapy, and speech-language and hearing therapy. The programmes offered are as follows:
BSc in Dietetics

BSc in Physiotherapy

B of Speech-Language and Hearing Therapy

B of Occupational Therapy

MB,ChB

Click here for more information.
Military Sciences
This is a faculty specially dedicated to military higher education. It is similar to the military academies in America and is often attended by those who wish to advance to high ranks within the military. The programmes offered are as follows:
BMil in Human and Organisation Development

BMil in Organisation and Resource Management

BMil Technology

BMil in Technology and Defence Management

BMil in Security and Africa Studies

For more information visit their website.
Science
The Science faculty offers a series of BSc degrees dedicated to three core areas: Biological Sciences, Physical Sciences and Mathematical Sciences. Biological science programmes focus on understanding and studying life and living organisms. The programmes within this field are as follows:
BSc in Biodiversity and Ecology

BSc in Human Life Sciences

BSc in Molecular Biology and Biotechnology

BSc in Sport Science
Physical science is a broad discipline but is primarily concerned with understanding the natural phenomena of the earth, atmosphere and space. It includes fields such as chemistry, geology, physics and many others. The programmes offered are as follows:
BSc in Geoinformatics

BSc in Chemistry

BSc in Earth Sciences

BSc in Physics
Mathematical sciences focuses itself on studying disciplines that are primarily mathematical but not inherently of the sub-field of mathematics. These are things like applied mathematics, computer science and theoretical physics. Stellenbosch University offers the following programme:
BSc in Mathematical Sciences

For more information, click here.
Theology
This faculty is dedicated to the academic study of religions, but often has a primary focus on Christianity and goes into in-depth analyses of the various religious texts and their meanings. Stellenbosch University offers the following programmes:
BTh (Bachelor of Theology)

BDiv (Bachelor of Divinity)

For more information, click here.
Stellenbosch University boasts a wide range of sports clubs and societies which we've condensed into a handy list for you.
Sports
Stellenbosch University, like many established universities, has a proud sporting history. Several of the University's students have gone on to perform in the Olympic Games or play in South African teams.
The University divides its sports programme into five units in order to streamline its activities and ensure the highest levels of efficiency. The five units are as follows:
High Performance Sport Unit which focuses on recruiting talented athletes and producing winners in team and individual sports. It also facilitates their academic success through a support programme. Visit their website for more information.
The Centre for Human Performance Sciences is dedicated to educating coaches, trainers and athletes. It also produces research to make coaching and training more innovative. Visit their website for more details.

The Reaction and Active Lifestyle Unit is dedicated to ensuring there are sports that students can participate in for recreational purposes and for the sake of being physically active.

The Events and Communication unit plans and hosts events at the various sports facilities on campus.

The Maties Gymnasium at Coetzenburg provides world-class gym facilities to Stellenbosch students for a reduced price. Visit the website for more information
What sports can you participate in?
Stellenbosch University divides their sports programme into two categories:
High performance sports codes

Other sports codes
The various high performance sports codes are as follows:
Athletics

Basketball

Cricket

Cycling

Hockey

Netball

Rugby

Football

Swimming
The other sports codes are as follows:
Parasport

Badminton

Squash

Table tennis

Golf

Cycling

Underwater Sport

Waterpolo

Surfing

Basketball

Gymnastics

Chess

Rowing

Canoeing

Sailing

Judo

Kendo

Fencing

Taekwondo

Equestrian
Societies
Societies offer Stellenbosch University's most diverse range of out-of-class activities. The societies are divided into 8 categories:
Social awareness

Religious and spiritual

Cultural and hobby

Academic

Community service

Nationality

Political
Social awareness
Afriforum Jeug

Black Management Forum (BMF)

DisMaties

EcoMaties

LesBiGay

Maties PAW

Operation Smile

South African Students' Congress (SASCO)

Visit the website for more information
Religious and spiritual
Stellenbosch offers a wide variety of religious and spiritual societies dedicated to a number of faiths.
Association of Catholic Tertiary Students (ACTS)

Anglican Student Society (ANSOC)

Christian Revival Church (CRC)

CRUX Student Association

Deep Life Campus Association

Every Nation

Grace Life

Gereformeerde Studente van Stellenbosch (GS2)

Islamic Society of Stellenbosch University (ISUS)

Maties Christian Lawyer Association (MCLA)

New Apostolic Church Student Society (NACCS)

NewGen

The Redeemed Christian Church of God (RCCG)

Seventh-Day Adventist Student Movement (SADSM)

Shekinah

Shofar

The Bible Talks (TBT)

Click here for more information
Culture and hobby
Adam Tas

AdLib

Berg en Toerklub (BTK)

Canticum Novum

Capoeira

Creative Photographic Society

Die Voortrekers

EcoMaties

The Guild

Sorato-Ryu Kenjutsu

Maties Dance Society

Maties Drama Society

Musicultus

PULP Film Society

Spirituality Philosophy and Yoga Society

University of Stellenbosch Wine Culture Society

Click here for more information
Academic Societies
Golden Key

University of Stellenbosch Investment Society

Students for Law and Social Justice

Thutuka

University of Stellenbosch Debating Society

Visit the website here for more information
Community Service Societies
Funda Fundisa

Maties PAW

United Nations Association of South Africa

Visit the website more information
Nationality
Association of Nigerian Students at Stellenbosch University (ANSSU)

Deutsch Afrikanischer Studentenbund der Universität Stellenbosch (DASUS)

Lesotho Student Association – Stellenbosch University (Le-SA-SU)

Namibian Society of Stellenbosch University (NAMSSU)

Zimbabwean Society at Stellenbosch University (ZimSoc)

Click here for more information
Political Societies
Democractic Alliance Student Organisaiton (DASO)

SASCO

Click here for more information
Stellenbosch students come from a diverse background, like all South Africans they speak a multitude of languages.
If you are looking to add another language to your repertoire, Preply makes it easy with their online language courses, they will have you ready to travel the world in no time.
Navigating student life is usually quite a challenge for first years – especially for those coming straight from high school to university.
There is a massive change in lifestyle that occurs and the culture shock can often be overwhelming.
But, don't worry, we've got you covered with a few tips to navigating student life - from finding accommodation to managing your academic and social life.
Finding accommodation
You usually have three options when it comes to accommodation for your studies. Those are:
Commuting

Staying in a residence

Private accommodation
Commuting
We're tackling commuting first because it is rather simple.
Many students commute to Stellenbosch from the Helderberg area (Somerset West and Strand), the Northern Suburbs (Durbanville, Belville, Kraaifonten, etc), the Cape Flats, and Paarl. A few even make the trip from the centre of Cape Town and parts of the Tableview / Milnerton area.
This trip is usually done with their own private cars as there is very little reliable public transport going into Stellenbosch. There is a common misconception that commuting to Stellenbosch is expensive but you are guaranteed to spend much less on petrol than on paying rent alone.
We advise using this website to organise a lift club if you are having trouble doing it among your friends. Commuting comes with the upshot of staying at home and not necessarily having to worry about certain comforts. However, these perks come at the disadvantage of being stuck on the road for anything between two to four hours a day depending on traffic, regardless of in which area you live.
Another common frustration among some commuters is that there is no parking on campus, which is true if you arrive late as you won't find parking near your classes if you arrive at 10am.
If you don't mind walking then there are places at which you can park but this will require you to walk at least 1km to get to your class. Which isn't much of a problem if you're up for a little bit of exercise.
Residence
Stellenbosch University can house 6 000 students in its 31 university residences and other university accommodation. There are a further five residences on the Tygerberg Campus for students studying at the Faculty of Health Sciences which provides accommodation for 1 000 students.
However, there are roughly 29 000 students in total so many make use of private accommodation. You can apply for residence during the course of your application to study at Stellenbosch but bear in mind that the University has a strict application policy which can be viewed here.
You can find a detailed breakdown of current residence fees here.
The residences are divided into men residences, women residences, and co-ed residences. There are also residences for senior students and privately owned residences affiliated with Stellenbosch University.
Undergraduate men residences
Undergraduate women residences
Co-ed residences
Senior residences (for post-graduate students)
Tygerberg Campus residence
Private accommodation
The vast majority of students in Stellenbosch opt for staying in private accommodation but this accommodation can sometimes be tricky to find. The easiest private accommodation to find is usually through what are essentially private residences affiliated with Stellenbosch University. These are:
Students can also look at sites like:
Please note that accommodation is in high demand in Stellenbosch and it is best to apply for numerous flats and apply as early as possible in order to get that flat you want.
Residence or private accommodation – which is better?
Residencies and private accommodation each have their own advantages and disadvantages. Residence has a lot of advantages for newcomers to the University as you end up staying in an immediate community of people that tend to be studying the same thing as you.
This allows you to interact with people much more easily and can often allow you to build good relationships with your peers. Residence also comes with the added advantage of not having to cook your own meals as certain meals are factored into your fees.
On the other hand, if you are the type of person that thrives on privacy and having your own room then private accommodation (outside some of Stellenbosch's private residences) is a much better option for you.
So there you have it - your complete guide to applying to study at Stellenbosch University. For us, this university has a charm that is hard to come by. Surrounded by beautiful mountains, incredible views, and an diverse student vibe - studying in Stellies will definitely give you some of the best years of your life.
Our vision at Vibescout is to provide the most relevant, current and comprehensive information.
If you feel we've missed something amazing or have any suggestions regarding our system, we would love to hear from you! Contact: info (at) vibescout.com