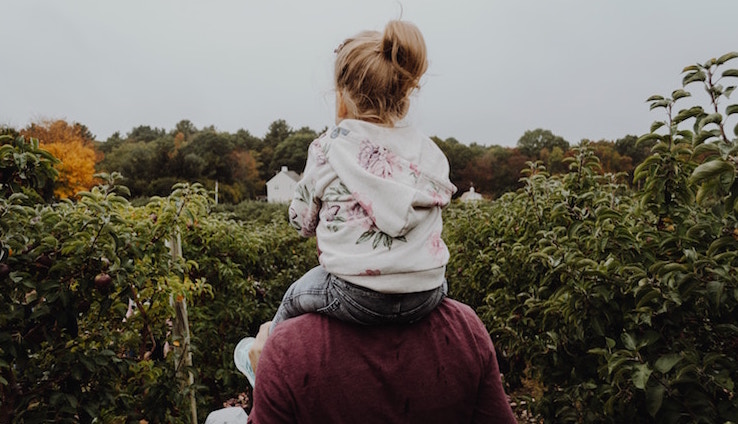 Father's Day 2018 Pretoria - 17th June: Specials, Events & More!
🌟Spoil your father this Father's Day with these delightful lunches and dinners in the city of Pretoria, create lasting memories and show him just how much you care.🌟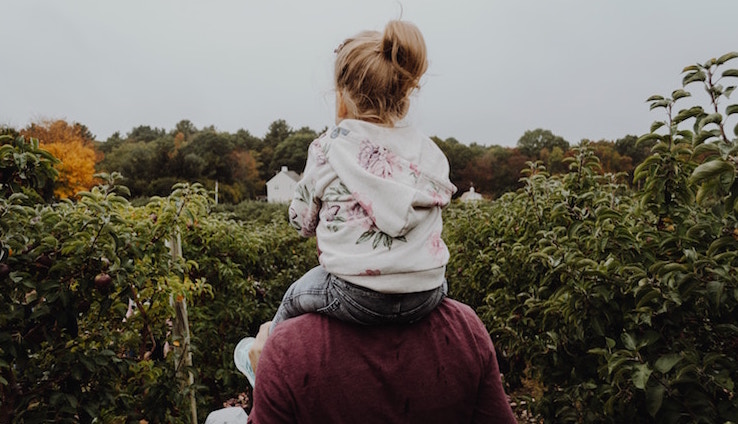 Father's Day 2018 Pretoria - 17th June: Specials, Events & More!
🌟Spoil your father this Father's Day with these delightful lunches and dinners in the city of Pretoria, create lasting memories and show him just how much you care.🌟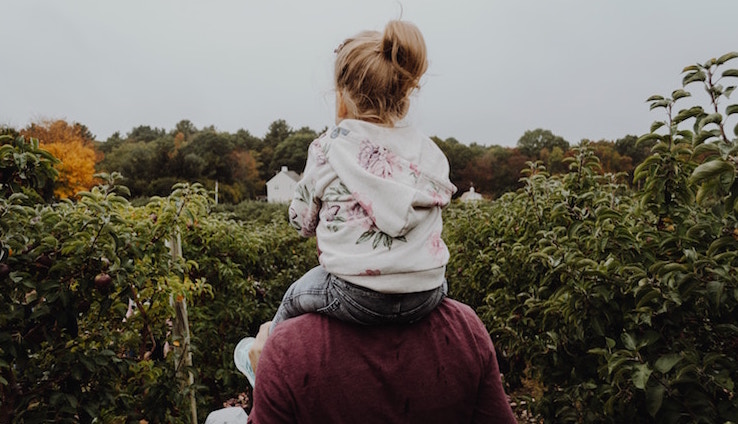 Father's Day 2018 Pretoria - 17th June: Specials, Events & More!
🌟Spoil your father this Father's Day with these delightful lunches and dinners in the city of Pretoria, create lasting memories and show him just how much you care.🌟
Dads hold a special place in our hearts, they're the never tiring aeroplanes, the parent who lets you stay up late or treats you to ice-cream for dinner. Show your dad exactly how much you care this Father's Day by treating him to something truly special!
To help you get a head start on your Father's Day plans, we've summarised some of the best events, activities and ideas on how to treat your dad on this special day.
Whether you're looking for a gourmet breakfast with a view, a live music event or a relaxing day on the course, we've got all you need to know about Father's Day in the Jacaranda City!
Travelling over Father's Day? Check out what the rest of the country is getting up to:
Quick JumpFather's Day Events Father's Day Harvest Table Lunch - BoerekosFather's Day Lunch at Faircity Roodevallei HotelFathers Fun Day with Silver Creek Mountain BandFather's Day at Player'sCountry Sundays - Father's Day at MusiekskuurFather's Fest at Kievits KroonFather's Day at SunEden Naturist ResortFather's Day Things To DoFather's Day at Pretoria ZooFather's Day Gift IdeasPlarium GamesInverroche GinBiltong MakerBeer BreadPersonalised Beer BottleReplace Me
Father's Day Events
Not sure what to do this Father's Day? Choose from our list of events and specials in Pretoria and find the perfect way to spoil him this Father's Day.
Father's Day Harvest Table Lunch - Boerekos
Make dad feel really special this Father's Day with none other than a traditional South African Boerekos Harvest lunch!
The Laughing Chefs Boersjiek will be serving up something meaty this June. Join a small gathering as they enjoy a scrumptious meal filled with only the freshest ingredients. Booking is essential and spots are filling up fast.
Father's Day Lunch at Faircity Roodevallei Hotel
"Any man can be a father... but it takes someone special to be a dad!" Come and enjoy a Father's Day Lunch with Faircity Roodevallei Hotel.
You will be welcomed with a beer and droewors stick in true dad style. The menu will feature a traditional braai with a few local favourites including Peri-Peri Chicken, Roosterbrood, Milk Tarts and of course plenty of meat!
Fathers Fun Day with Silver Creek Mountain Band
Treat your Father to a laid back Sunday with his kinda music and a lamb on the spit.
You might never be able to pay him back for everything he has taught you, but at least we can make memories together, a family day to remember, rekindle, and reconnect.
Silver Creek Mountain band is one of the best bands playing music from the 60's right through to today. They will play the whole afternoon whilst you and dad feast on a menu prepared by Chef Gideon and Chef Reinhard. Booking is essential.
Father's Day at Player's
Spoil dad with a buffet feast fit for a king on Father's Day, 17 June, at Player's Restaurant.
Enjoy a tasty bottomless meal with your dad this Father's Day. Your ticket includes a complementary glass of wine. This buffet style lunch will have you filled to the brim,
Country Sundays - Father's Day at Musiekskuur
Everyday is Father's Day at Rockwood Theatre, treat dad to a very special country music showcase planned especially for Father's Day.
Celebrate the day with your dad while being entertained by only the finest performances. Country Music Gauteng (CMG) and FM Promotions proudly presents #CountrySundays @ Musiekskuur THE FATHER'S DAY EDITION.
Lance James, known as "Big Daddy" is a household name. This multi award winner, including 7 Lifetime Achievement awards for contribution and dedication to the music industry. His "Keep It Country" programme on radio has been running for more than 41 years Barbara Ray is known as "The Queen of Country" has earned more than 22 Gold records during her career, with numerous awards as well.
HunTer hunts down hearts with her beautiful dynamic voice. HunTer is a passionate, super-talented, singer, song-writer and her rich, vocal versatility as a performer has entertained audiences since the age of 16. She recently won the Sounds Texas International Country Music Awards for best female vocalist in Africa
Angel de Lange with her new Album "Vat my terug", will be one of the biggest  country-rock albums of 2018. Her phenominal talent and low register voice will remind you of Bonnie Tylor and true Country Music So be sure not to miss this amazing show in the warm and intimate Musiekskuur venue, next to the Rockwood Theatre. 
Food and drink are available via pre order, visit their website for more details.
Father's Fest at Kievits Kroon
Kievits Kroon is throwing a massive Father's Day festival this June, bring the whole family for a day out you will remember for years to come.
The festival will feature a variety of food stalls, to satisfy any dads cravings. All dads will receive a complementary beer 🍻.
Organisers have some surprises planned for the dads and have thought of everything, providing hours of entertainment for the kids as well as jumping castles, games and face painting.
Father's Day at SunEden Naturist Resort
Sun Eden aims to provide the opportunity for you to experience the exhilarating freedom SunEden holds this Father's Day.
Sun Eden have a few very special surprises on the ticket fathers staying at the resort. There will be a braai on the eve of Father's Day, 16th June, with special activities and meals on the 17th. The resort offers you a plethora of relaxing nooks and sun catching spots or cool down in the luxurious outdoor pool. This Father's Day visitors are asked to remain clothed as the resort will play host to everyone.
Day visitors are more than welcome to come out and enjoy the facilities on this special day!
Father's Day Things To Do
The Jacaranda City has an array of activities perfect for making this Father's Day one to remember.
Father's Day at Pretoria Zoo
Pretoria Zoo has provided entertainment for many generations of residents and visitors alike. Come and relive some childhood memories with your father but this time it'll be on you.
The Zoo is open 365 days a year, making it an ideal surprise to treat your dad to this Father's Day. Arrangements for overnight stays or night walks are also available if you really want dad to feel special on his day!
Father's Day Gift Ideas
Have you been giving dad the same gift for a few years now? Before you go out and buy the usual cigars, slippers and socks; have a look at our suggestions.
Plarium Games
Give your dad the gift that keeps giving, by giving we mean hours of endless fun doing what boys do best - Gaming!
Visit Plarium Games for more details, deals and exciting games to get any dads engine revving.
Inverroche Gin
Is your dad a lover of the finer things in life? He'll be sure to love Inverroche Gin, infused with aromatic Cape Fynbos. Distilled and bottled in Stilbaai, Inverroche offers three varieties of gin as well as rum and liqueur.
For more information or to organise a tasting have a look at their website.
Biltong Maker
This multi-purpose biltong and droewors kit has eight biltong hooks and a bulb fitting which makes it perfect for some delicious DIY.
This will cost you about R349 on Takealot.com. Visit their website for more information.
Beer Bread
If your dad likes beer and bread, look no further! This simple ready-made mix requires only beer and some mixing. You won't need to look too hard for people to eat it.
It costs only R63 for 450g and can be ordered through Faithful to Nature's website.
Personalised Beer Bottle
If your dad is of the opinion that few things are better than a cold beer, why not give him just that? Personalise a Castle Lager six pack with NetFlorist. Each customised gift comes with a customised Castle label for you to include your dad's name or a special message.
Check out the offer on Netflorists' website. With their extensive list of ways to treat your sad this Father's Day, we're sure he'll be left knowing just how special he is to you.
Replace Me
If your Dad is into tech and gadgets then Replace Me has the perfect gift for the special man in your life.
They have everything from cell phone covers to wireless keyboards and more, visit their website to purchase the perfect gift for dad this year.
However you decide to honour your dad, make it extra special, as we never know how many more Father's Days we will get to spend with him. Celebrate all the men in your life and make this Father's Day the best one yet!
Our vision at Vibescout is to provide the most relevant, current and comprehensive information.
If you feel we've missed something amazing or have any suggestions regarding our system, we would love to hear from you! Contact: info (at) vibescout.com