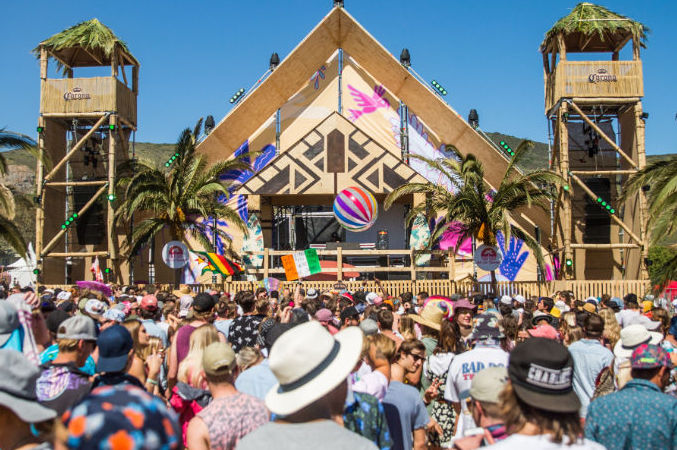 Rocking The Daisies 2018 | Tickets, Lineup, & Festival Info
🔥October means one thing, it's time for Rocking The Daisies! For all your Rocking The Daisies info - from the lineup to what to pack - we've got you covered.🔥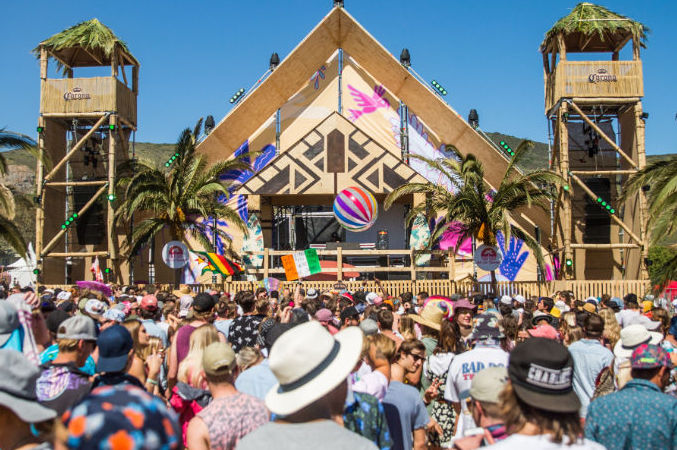 Rocking The Daisies 2018 | Tickets, Lineup, & Festival Info
🔥October means one thing, it's time for Rocking The Daisies! For all your Rocking The Daisies info - from the lineup to what to pack - we've got you covered.🔥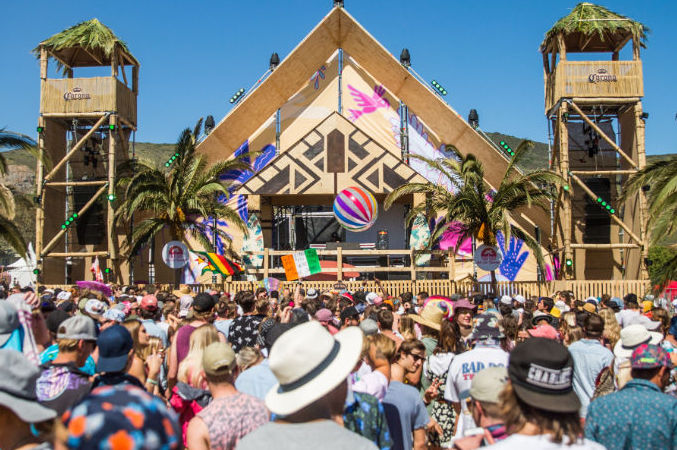 Rocking The Daisies 2018 | Tickets, Lineup, & Festival Info
🔥October means one thing, it's time for Rocking The Daisies! For all your Rocking The Daisies info - from the lineup to what to pack - we've got you covered.🔥
Rocking the Daisies Music and Lifestyle Festival is South Africa's biggest and hottest outdoor gathering, which takes place over four days on the first weekend of October every year. What a way to kick off the summer season!
Quick JumpGeneral InfoTicketsWhat to PackWalking The DaisiesCamping OptionsGeneral Camping 1General Camping 2General Camping 3Ladies CampPriority CampDaisyland Luxury AccommodationDaisyland 1 Star - R1995Daisyland 2 Star - R2995Daisyland 3 Star - R3995Daisyland 4 Star - R4995Daisyland 5 Star - R6995RTD 2018 Line UpEmergency Contact Details
General Info
From 5-7 October 2018, festival-goers can expect a multi-faceted and multi-sensory action-packed weekend featuring the best local and international entertainment including music, comedy, art and film.
There'll be hundreds of top local acts and some of the world's most inspiring artists performing across multiple stages. Expect 3 days of camping, food stalls, good times, and incredible memories to be made.
With the motto "Can Do", Daisies spearheads green thinking in the country's festival space and is set to be the most explosive experience yet. Daisies is unmatched by other festivals in the country, making it an industry leader.
RTD crew have thought of everything, if you are bringing along valuables they have even supplied party-goers with lockers to keep their kit safe.
The festival is 100% cashless this year, meaning it'll be faster, more efficient, and safer for all festival-goers.
When: 5 - 7 October 2018
Where: Cloof Wine Estate, Darling
Parking: General Parking and camping will not be adjacent. No sleeping is permitted in parked cars and camper-vans.
More Info:
Tickets
All tickets include free general camping, if you would like to select your camping options or upgrade to premium the ticket site has those options available.
Please Note: There will be NO day passes available.
Cost:

Phase 1 - R595 (SOLD OUT)

Phase 2 - R745 (SOLD OUT)

Phase 3 - R895

For Ticket Queries:

tickets@rockingthedaisies.com

021 880 2199
What to Pack
Packing for any trip can leave you feeling anxious that you are going to forget something, use our checklist to ensure you have everything you need.
Sunscreen and lip balm

Warm clothing (the weather can change in an instant)

A torch

Your ID or Drivers License = No ID, No Entry!

Camping Supplies; tent, sleeping bag, bedding.

Toiletries; dry shampoo, toothpaste, wet wipes, deodorant.

Inflatables

Mobile power bank + charging cable

A good attitude
Walking The Daisies
Rocking The Daisies are proud to announce Can Do, Nampak Bevcan's consumer facing brand, as the headline sponsor for CAN DO!
Nampak Bevcan is Africa's leading manufacturer of aluminum beverage cans and the CAN DO! brand strives to represent the youth of South Africa who portray the unbreakable nature of the cans they manufacture. The people that take the road less travelled, the go-getters, the dreamers, the achievers, the risk takers and the believers. Cans can be recycled, repurposed and reused almost indefinitely, making it the better choice for our environment. Prepare for an #Unbreakable #WTDxCANDO
The walkers happily arrive at RTD Festival@rockingthedaisies
Walking the Daisies (WTD) is an annual two-day hike that starts in Cape Town on Thursday, 4 October and ends on Friday 5 October with an arrival at the RTD Music Festival in Darling. RTD festival developed the initiative into a group experience, growing the number of walkers each year.
An experience like none other. With flowers in bloom, and boundless positivity and laughter in the air, join in for this festive WALK OF ACTION. Two days filled with great people, exploring our beautiful coast line, music, camping, yoga, healthy eating, engaging with local communities, and so much more. Get involved. Be inspired. Join the action!
Kit List:
Non Disposable cutlery and crockery

Tent & Mattress

Sleeping Bag & Pillow

Warm Clothing

Water Bottle (non disposable)

Cash for Food

Hiking Shoes
It is now a widely acclaimed event that supplements the festival's aim to create and promote positive environmental action, make friends and raise awareness about the positive impact of the environmental efforts of Rocking The Daisies.
All luggage will be be transported to the festival and ready to meet you when you arrive there.
Tip: If you purchase a Walking The Daisies ticket you have to participate in the walk, or else you will be denied entry into the festival.
Cost: TBC

Includes RTD Festival Ticket.

Walking along West Coast and in Nature Reserves

Yoga and Meditation

Secret Beach Party

Dance-offs

Morning Groove

Access to Priority Camping

Walking the Daisies Backpack and Tshirt

Catered Meals

When: 4th September 2018
Start Location:

Kreefte Braai, Melkbos Beach - Registration and meet and greet

More Info: Facebook Event
Camping Options
The general camping sites are included in your ticket price, but if you are after the exclusive privacy of the outdoors there is a variety of options available to suite your camping style.
RTD Layout@Rocking The Daisies
This one is for the seasoned festival-goers. The earlier you buy the closer you are to the festival entrance and main gate, the split in campsites will create a controlled, well monitored area with less queues to all facilities.
General Camping 1
General Camping 2
General Camping 3
Cost: R295 pp

Furthest General Camp to the festival entrance

Well maintained showers and toilets

No tent supplied

Maximum tent size: 2m x 3m
Ladies Camp
A first for Daisies, this campsite is exclusively for women and there are limited tickets available. This is a place for ladies to retreat, relax and make friends with other women, and participate in women-centred experiences.
Cost: R495 pp

Access to extra showers with hot water.

Make up trailers and plug points

Porters
Please Note: You will need to bring your own tent and bedding, festival ticket not included.
Priority Camp
Not quite a glamper but looking for some of the perks?
The well managed, various camping options@Rocking the Daisies
Elevate your experience from General Camping to the Priority Camp. This campsite is closer to the festival entrance and main arena. (Previously known as Daisy Plus)
Cost: R495 pp

Access to extra showers with hot water.

Porters
Please Note: You will need to bring your own tent and bedding, your festival ticket is not included.
Daisyland Luxury Accommodation
Daisyland is therr luxury-tented accommodation for 2, in a separate and tranquil environment.
5 Star Daisyland Luxury Accommodation looks incredible@Rocking The Daisies
When booking your tent you will be able to select its exact location, quite like when you book seats to a movie, allowing you to camp with your friends.
Please Note: Festival ticket not included with your Daisyland Accommodation.
Daisyland 1 Star - R1995
VIP Showers & Toilets

Inflatable Mattress for 2 & sleeping bags

Private parking & separate entrance

24hr Security

Size: 2m x 2m
Daisyland 2 Star - R2995
VIP Showers & Toilets

2 Mattresses, pillows, sheets & blankets

Private parking & separate entrance

24hr Security

Size: 2.5m x 2.5m
The 4 star accommodation at Daisyland@rockingthedaisies
Daisyland 3 Star - R3995
VIP Showers & Toilets

2 Mattresses, pillows, sheets, sleeping bags & blankets

Private parking & separate entrance

24hr Security

Size: 3m x 3m
Daisyland 4 Star - R4995
VIP Showers & Toilets

2 Beds, pillows, sheets, blankets, duvet, carpet, table, dustbin & LED light

Private parking & separate entrance

24hr Security

Size: 3m x 4m
Daisyland 5 Star - R6995
VIP Showers & toilets

2 Beds, pillows, sheets, electric blankets, duvet, extra blankets, towels, ground sheet, carpet, table, dustbin, chairs, plug points & LED light

Includes breakfast

Private parking & separate entrance

24hr Security

Size: 4m x 5m
RTD 2018 Line Up
There will be over 250 performers entertaining you across 9 different stages!
The Epic Electronic Dome@rockingthedaisies
This years line up has our heads spinning, never before has South Africa seen this much talent all performing at the same festival!!
Goldlink (US)

Mura Masa (UK)

Gus Dapperton (US)

Majid Jordan (CA)

Peeps One (UK)

Tom Grennan (UK)

6lack (US)

Wolf Alice (UK)

Sticky Fingers (AUS)

Aquilo (UK)

Full Crate

Sango (US)

Esta (US)

Jarreau Vandal (AMS)

Sosupersam (US)

Joe Kay

The Whooligan (US)

Monte Booker (US)

Andre Power (US)

Hannah Faith (UK)

J Robb (US)

Lakim (US)

Sasha Marie (US)

Yukibeb (JPN)

Abjo (US)

Da-P (US)

Andres Uribe

Sahar Habibi (US)

Naji (US)

Rose Bonica

Femi Koya (NG)

Hello Beautiful

Caracal

Aero Manyelo

Ben Dey & The Concrete Lion

JNN KPN

Kota The Friend (US)

Manny Walters

Pierre Johnson

The Other DJs

White Nite

Vicmari

NV Funk

Broken Transient

Academie

Gina Jeanz

Kid Fonque

Retro Dizzy

The Cine 400

The Valley

Kay Faith

Muzi

Twin Weaver

Beat Sampras

The Alvhinator

Dunn Kidda

YoungstaCPT

Matt Halls

Max Hurrell

Cross Current

Brynn

The Thirty Eights

2Lani The Warrior

Shane Eagle
That was a mouthful, but we sure are impressed with the amount of talent the Rocking The Daisies team has managed to assemble.
Anyone missing #RTD2018 will feel the FOMO!
Emergency Contact Details
Leave nothing to chance, save these emergency service contact details for the Darling area.
Atlantis Fire Department serves Darling: 021 444 4260

Locksmiths:

West Coast Locksmiths: 021 572 5397

Malmesbury Keys: 084 766 9999 (Open 24hrs)

Towing Services

Malmesbury Towing Services: 082 217 9317 (Open 24hrs)
We hope you have a safe and enjoyable experience, and the memories you make will last a lifetime! See you on the dance-floor!
Our vision at Vibescout is to provide the most relevant, current and comprehensive information.
If you feel we've missed something amazing or have any suggestions regarding our system, we would love to hear from you! Contact: info (at) vibescout.com