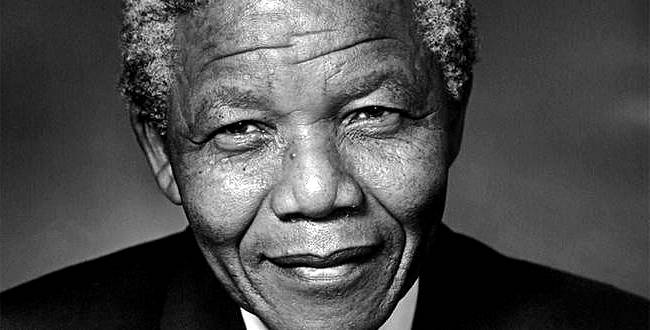 Mandela Day 2017 - South Africa: 19 Ways to Pay Homage (Ideas, Events & Activities)
Mandela Day gives us the opportunity to be charitable and selfless! We have a list of 19 ways to commemorate the 18th of July across South Africa.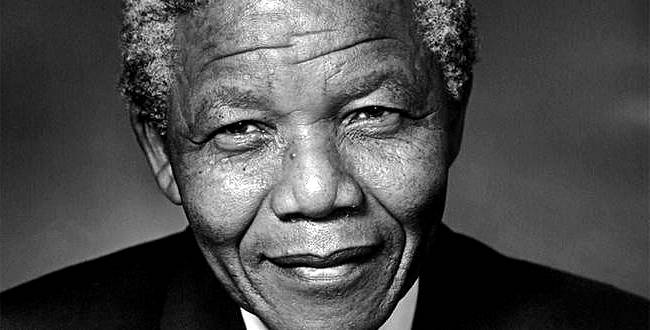 Mandela Day 2017 - South Africa: 19 Ways to Pay Homage (Ideas, Events & Activities)
Mandela Day gives us the opportunity to be charitable and selfless! We have a list of 19 ways to commemorate the 18th of July across South Africa.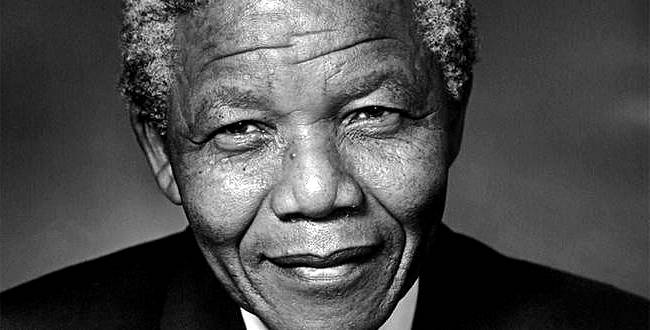 Mandela Day 2017 - South Africa: 19 Ways to Pay Homage (Ideas, Events & Activities)
Mandela Day gives us the opportunity to be charitable and selfless! We have a list of 19 ways to commemorate the 18th of July across South Africa.
"We must use time wisely and forever realise that the time is always ripe to do right." - Nelson Rolihlahla Mandela
67 Minutes hardly seems like enough time to make a difference, however, the initiative behind it creates awareness of the issues our country is currently facing. The team at Vibescout has put together some philanthropic ideas on how you can donate your 67 minutes! Take your pick!
Fill The GEM Jar - Mandela Day (make a donation)
Gem is an innovative mobile payment platform that rewards good deeds in local communities.
Your donation goes towards the payment of mentors, feeding, caring, reading, cleaning and educating. The aim of Gem is to ultimately unite us as a people via an online network of volunteers.
To find out & donate, please see Gem Jar
Quick Jump10 Ideas on How to Spend Your 67 Minutes (18th July)Mandela Day in Cape Town Mandela Day 67 Minutes To Make A DifferenceSmile and Wave Celebrating Madiba Day Inclusive StylePower Of Literacy Mandela Day ChallengeMandela Day World Record Vetkoek ChallengePit Pals Mandela DayMandela Day Dogbox ProjectMandela Day in JohannesburgMake and Donate A Sleeping Bag For Your 67 MinutesNelson Mandela DayNelson Mandela StatueNelson Mandela National MuseumMandela Day in Pretoria Mandela Day at VivaClear Rivers During Mandela Month67 Minutes of Coaching MarathonNelson Mandela DayNelson Mandela StatueMandela Day in Durban Mandela Day Shop for Good Amazing RaceMandela Day at HospiceNelson Mandela Capture Site
10 Ideas on How to Spend Your 67 Minutes (18th July)
Tata Madiba was always known as an humanitarian, he fought for freedom and equality. Since his death, this country has immortalised him with a nationwide donation of time.
On the 18th of July every year, South Africans come together and give of their time by doing charitable acts. This date was chosen because the great President Nelson Mandela was born on this day in 1918. The nation chose the 67 minutes idea to commemorate each year Mandela has served this country.
We encourage everyone to participate in this national act of charity and have compiled some ideas on how you can spend your 67 minutes and make an individual difference.
Research something you care about and share your findings on social media, creating awareness is creating change.

You don't have to go far to make a difference, simply step outside into your neighbourhood and do a street clean up.

Visit a local children's home or orphanage and read to the kids, alternatively you could pack some snack boxes and fill their day with some sunshine.

Donate blood or become an organ donor and change a life forever.

Pack 'Care Packages' consisting of a toothbrush, toothpaste, comb, soap, cream and socks and hand them out at a shelter for the homeless.

Grab a bunch of friends, head down to your local park or beach, and pick up some of the trash.

Take initiative and plan how your place of employment can make a difference by donating 67 minutes.

Offer to fix things at a local school or community centre.

Volunteer at a local animal shelter and show some fur babies the true spirit of Madiba.

Give of your time and visit a senior centre, walk with them or just sit and talk.
Mandela Day in Cape Town
The View from Robbin Islandxmesox
However you choose to commemorate Nelson Mandela Day, know that you are creating a bigger impact than you think. If everyone donates even a few minutes to something they are passionate about, we could create a change that would engulf this nation.
At Vibescout, we are big on empowerment and creating change, we have put together some charitable ways you can spend Mandela Day in Cape Town.
Mandela Day 67 Minutes To Make A Difference
Plastic takes roughly 450 years to be broken down by the earthnicholasrobb1989
She-Chem is running the campaign 67 minutes to make a difference in the community, by doing an operation clean-up in the Blomvlei area on the 18 July 2017.
They appeal to any other organisations that would love to assist, every little bit helps impact the greater community. Individual volunteers are welcome, as well as volunteers from any organisation, company and business!
Join them and make a difference this Mandela Day, to register as a volunteer click here.
Smile and Wave Celebrating Madiba Day Inclusive Style
Many a great idea is brewed on the boardpuresurfcamps_italia
Tata Madiba gave 67 years in order to make the world a better place. Believe in Schatzi Organisation is asking you for your 67 minutes. The call is out for people everywhere to celebrate his birthday by acting on the idea that each person has the power to change the world.
In celebration of Tata Madiba, their dream is to take individuals with a disability to the waves, giving each of them the opportunity to experience surf therapy and share the stoke inclusive style. If you're an individual who is differently abled and would like to take to the waves and be stoked by the experience of surf therapy, please get in contact with them!
They are keen to make this a morning of celebrating one's unique ability and inclusion. Calling on all surfers to come along and help share the stoke by volunteering on the morning with facilitating in the water and on the beach by being extra hands and eyes.
How you can help:
A kind donation of R67 that will be used to cover the cost of equipment for the day (please contact them).

Please come along and spend your 67 minutes by sharing the stoke with many beautiful smiles on the waves.

A donation of second hand surf equipment would help grow their surf therapy programme.
"What counts in life is not the mere fact that we have lived. It is what difference we have made to the lives of others that will determine the significance of the life we lead." - Nelson Mandela
Power Of Literacy Mandela Day Challenge
Literature provides a release from the hardships of everyday lifeLearning In Reach
Reading is the key to learning, so unlock the door this Mandela Day. Nelson Mandela said that, "Education is the most powerful weapon which you can use to change the world." These words resonate strongly with the Learning In Reach team.
In honour of Mandela and his vision, they will be putting a book into the hands of every child attending each of the four primary schools and every child at an ECD centre in Lavender Hill. 6700 books will be distributed to Lavender Hill 0-13 year olds.
They invite your company to take part in their Mandela Day Challenge by:
Letting them arrange a book wrapping event at your office for your employees to get involved for 67 minutes.

Spend 67 minutes: Your employees will select an age-appropriate book for a child, write a letter of motivation/kindness to the child and place it inside the book. They will then wrap the book to gift to a child in Lavender Hill.

Donate R67: Learning In Reach requests that your employees each donate a minimum of R67 per book to take part in this event

Invest R67: They ask that the company consider matching the employee's R67 donation.
Your 67 minutes and R67 will make a significant and lasting impact in this community through literacy, early childhood development and parent and teacher training. To get involved and register to volunteer click here.
Mandela Day World Record Vetkoek Challenge
satisfy your hunger while being charitableCape West Girl Guides SA
Come help Girl Guides Cape West set a world record for the most vetkoek made in a single day! Their goal is to make and fry 6700 of these delicious treats.
You can help in many ways:
Bring your gas bottle and come cook.

No gas bottle? Come help anyway - They will have stations for rolling of dough balls, frying of vetkoek, cutting and filling vetkoek and packing/selling vetkoek.

You can donate bags of pre-made dough (avail at your local supermarket/bakery)

You can donate oil and jam
Come and do your 67 min for Mandela Day, the vetkoek made will be on sale to the general public and volunteers at a low cost of R2 each. For every one vetkoek you buy, one will be donated.
Every hour a donation of vetkoek will be made to a local charity. For a list of supplies needed check out the full event info link below.
Pit Pals Mandela Day
Share some of your love with the dogs at PitPals
Pit Pals have decided to celebrate Mandela Day early this year, commemorating it over a weekend where volunteers can come spend time with all the furry children.
Donations of food, toys, blankets or a R67 donation in honour of Mandela Day will be welcomed with open arms. They welcome everyone to attend and if you cannot make a physical donation come and walk the dogs and bring your whole family, who knows you might just leave with another family member.
To make a monetary donation, click on the full event info link for all the relevant banking details.
Where: Pit Pals, Klein Dassenberg Rd, Cape Town
When: 15 July, 10am - 3pm
Full Event Info: Pit Pals Mandela Day
Mandela Day Dogbox Project
Lets get crafty, for a good cause
The aim of the project is to decorate ready-made dog kennels in 67 minutes in support of Mandela Day. These kennels will be distributed to less fortunate pet owners with the help of animal shelters.
The event will take place at Tyger Valley Centre over two days. Participating teams must consist of two people - friends, family or even colleagues.
You will have the privilege to donate 'your' completed kennel to the shelter of your choice. The shelter will receive the kennel with a blanket and food to distribute to less fortunate pet owners. A small entry fee of R160 per team will be charged for costs of the kennels.
Where: Tyger Valley Centre, Cnr of Bill Bezuidenhout & Willie van Schoor, Bellville, Cape Town
When: 15,16 July, 10am - 12pm
Full Event Info: Mandela Day Dogbox Project
Mandela Day in Johannesburg
The city of goldcityofjohannesburg
Nelson Mandela was a visionary and philanthropist, below we have put together a list of events that can help you properly commemorate this day in Johannesburg.
Make and Donate A Sleeping Bag For Your 67 Minutes
Give the gift of a warm place to sleepKingmead College
Kingsmead College, in collaboration with Community Hours, is hosting a Make and Donate a Sleeping Bag event on Mandela Day. Sleeping bags will be made from newspaper and recycled plastic and every sleeping bag will be put into a sturdy cover made from billboard material and sewn by Fleur Fashion House.
These sleeping bags will be distributed to the homeless. Schools and visitors are invited to give 67 minutes for Mandela Day to make a sleeping bag and raise awareness for homelessness.
A registration fee of R67 will cover the cost of the materials. Teams of 5 can be entered, or individuals can join a team on the day. For more information please visit Kingsmead College here.
Nelson Mandela Day
Nelson Mandela shared a love for all creaturesCLAW
In the spirit of Nelson Mandela Day, CLAW (Community Led Animal Welfare) are asking their amazing supporters to help them with their top 5 wishes.
Dog Food or Cat Food or Non-Perishable food for their community

Blankets

Paint, they would love to spruce up the inside of their clinic and play area

Your time. Come along, spend some time with the dogs walking them or spend some time helping CLAW tidy up in some of areas.

Financial contributions. They need all the help they can get to buy medicine and tick and flea control products.
Make a difference and create change by contributing to CLAW's Nelson Mandela Day.
Where: 438 Golfball Close, Roodepoort,
When: 18 July, 10am - 4pm
Full Event Info: Nelson Mandela Day
Nelson Mandela Statue
Mandela depicted in a manner we remember him bestvan_die_draak
In 2004, the Nelson Mandela statue was unveiled in Sandton Square by his eldest daughter, Ndileka Mandela. Alongside it you can find a donation box where the proceeds go to the Nelson Mandela Foundation.
The statue depicts Madiba smiling and dancing which perfectly expresses the joy and love he felt for this country. Take a trip down to Sandton Square and reminisce about the past and make a donation to the Nelson Mandela Foundation.
Where: Cnr Rivonia Road and Central Sandton
More Info: Website
Nelson Mandela National Museum
Nelson Mandela spent many nights with his wife in this home@endofthebitumen
With Soweto being so rich in history, there are plenty of landmarks to visit and commemorate this day. One such Heritage Site is the Nelson Mandela National Museum, more commonly known as the Mandela House.
It is situated just down the street from The Tutu House - the home of Archbishop Desmond Tutu. The Museum features bullet ridden scorched walls caused by the multiple molotov cocktails that were thrown at the small building.
The house itself is filled with various paraphernalia that give us further insight into the life of Tata Madiba. Mandela was always passionate about education, so why not spend your 67 minutes learning more about the man that helped steer our country into equality.
Where: 8115 Vilakazi and Ngakane St, Soweto
More Info: Website
Mandela Day in Pretoria
The home of the union buildingscityofpretoria
Pretoria is said to be the heart of our government and it is only fitting that they also pay tribute to our late president, Nelson Mandela.
The 9m bronze statue is placed in the exact spot at the Union Buildings where Mandela was inaugurated as our president. With the rich sense of history in the air, the Jacaranda City knows exactly how to pay their respects and continue the life work of Madiba.
Mandela Day at Viva
Mandela was known for his playful behaviourThe Viva Foundation of South Africa
The Annual Mandela Day at Viva is a highlight on their calendar. Opportunities include painting, art, music tuition, cooking, cleaning, gardening, face-painting, clean-up in the community and general assistance with the event.
Activities are possible at Viva Village, Mamelodi East, or at Viva Kids Early Learning Centre, Kildare, Bushbuckridge. Other opportunities off-site include distributing Rape Response Protocol posters at your place of work, leisure or study and collecting funding for Orphan Care, or the Sexual Violence Prevention programme through Collection Tins.
This year: If you cannot physically volunteer at the Viva Village in Mamelodi, or at Viva Kids Bushbuckridge, why not organise a Viva Day at your home, or company and do a presentation about Viva and ask your friends, family, or colleagues to sponsor a child at Viva Kids, or in the Viva Independent School.
They will support you with the information you need to set up a day like this. To register or become involved visit the Viva Foundation website by clicking here.
Where:

Viva Foundation, 371 Moshumi Street, Extension 22, Mamelodi East

Be sure to selected "Shortest Route" on your GPS

When: 18 July, 9am - 3pm
Full Event Info: Mandela Day at Viva
Clear Rivers During Mandela Month
Cleaning up the country, one watering hole at a timeClear Rivers Department of Water and Sanitation
The city of Pretoria is truly embracing the spirit of Mandela Day, they encourage all South Africans and visitors in the country to join in on the Clear Rivers Campaign during the Month of July.
The annual campaign follows the call by President Jacob Zuma in his 2014 State of the Nation Address to clear rivers of pollution. The ultimate goal of the campaign is to foster communities that are actively involved and engaged in the management of water resources in the country, as well as to help communities become water savvy and environmentally conscious.
As the campaign falls during the month of July, it will be closely associated with volunteerism that is promoted during July, as part of the Mandela Month activities.
Through a collaborative effort, communities, regional and national departmental officials, the private sector and other sectors of society are invited to join in and make a difference in the upkeep of the environment by dedicating their time to cleaning rivers, acknowledging the need to protect and efficiently use water resources.
Last year the Department, together with its partners and team South Africa, cleared more than 50 rivers and hope to clear more this year.
67 Minutes of Coaching Marathon
Leadership through coachingMaxim Admin Support
Throughout the world, people spend 67 minutes of their time on this day in service to others. This commemorates the 67 years that Nelson Mandela gave of his life, fighting for the rights of humanity.
Africa Board for Coaching, Consulting and Coaching Psychology - ABCCCP will be part of the global movement to honour his legacy and celebrate his life's work in the best way that they know how. Coaches will be offering their time and services to help others who need, but have not been exposed to the benefits of, coaching.
The aim is to use what ABCCCP have to add value and make a positive contribution to someone else's life, to unlock their potential and to set them on a path towards success, thus making the world a better place like Nelson Mandela did. Send them a message to reserve your spot.
Where: 1122 Burnett Street, Suite F4A Hatfield Plaza Towers
When: 18 July, 9am - 5pm
Contact Details: 012 7517608
Full Event Info: 67 Minutes of Coaching Marathon
Nelson Mandela Day
Kids having fun in the sunHope Warriors Children's Charity
The Hope Warriors Children's Charity run an annual Mandela Day, where they celebrate the life and achievements of the late Nelson Mandela. They invite you to participate in their very special commemoration of this auspicious man.
Where: Hope Warriors Children's Charity, Block M Extension Park, Shoshanguve Ave, Pretoria
When: 18 July, 11am - 4pm
Contact Details:

081 743 3728

manager.hopewarriors@gmail.com

Full Event Info: Nelson Mandela Day
Nelson Mandela Statue
Arms spread, welcoming and forgivingaboutsouthafrica
The Nelson Mandela statue is a bronze 9m spanning tribute to the struggle this great man fought for our equality and human rights. The statue depicts Madiba with arms spread welcoming a hug with a look of forgiveness on his face.
We all know Madiba, once released from prison, forgave his captors immediately and instilled a sense of forgiveness in our own hearts. Take a trip to the Union Buildings and visit the Nelson Mandela Statue while remembering the struggle so many South Africans lost their lives to.
Where: Union Buildings, Government Ave, Pretoria
Mandela Day in Durban
The scenic Umhlanga coast lineOldeani0
Across South Africa you may find monuments and landmarks that commemorate different parts of Nelson Mandela's life.
Durban is famous for being the place Nelson was finally caught, after multiple failed attempts, by the apartheid police. He then started to serve possibly the most famous term in prison so we may enjoy the rights we have today.
Mandela Day Shop for Good Amazing Race
Who knew shopping was a skillAngel Projects
Forward Zone Solutions, The Robin Hood Foundation and Angel Projects have come together to create a fun buzz around Mandela Day, they are hosting an epic shopping competition in Durban.
Teams of 3 will each be given a shopping voucher and a shopping list presented in the form of clues. Teams will have 67 minutes to shop for the relief hampers, including a few short fun challenges in the spirit of Mandela Day.
Various relief hampers will be packed, food and dignity hampers as well as school supplies will be handed out to participating organisations. Take part in this amazing initiative and you could be crowned the Shop for Good Amazing Race Champ.
To register your team or find out more about how you can be involved contact the organisers, their details are listed below.
Where: Gateway Theatre Shopping VIP, 1 Palm Boulevard, Umhlanga, Durban
When: 18 July, 9am - 2pm
Contact Details:

031 563 0189

brenda@angelprojects.co.za
Mandela Day at Hospice
Show how much you careHighway Hospice
Mandela Day is a very special day for them at Hospice as the country pays tribute to a legend who has passed away. They see many legends, and know a lot of them who have passed. Hospice is calling on you to support them as they have food, music, activities, tours and a heap of fun this Mandela Day.
Nelson Mandela Capture Site
Constructed and designed by Marco Cianfanelli comprises 50 steel columnsn3gateway
The Nelson Mandela Capture site is the perfect place to commemorate Mandela on the 18th of July, a visit to the site will leave you a little more informed about this great man.
The site takes you through the journey of his life, from his early years to his political influences and struggles. The site itself is the exact place Nelson Mandela was flagged down and captured by apartheid police.
There is also a small cafe and coffee shop to grab something to snack on while you take in the stunning art installation that commemorates Madiba. With a swimming pool, jungle gym, trampoline and rolling lawns there are activities to keep the children busy too.
Make a day of it and bring your whole family and who knows you might just learn something new.
Where: Mandela Capture Site, R103, Howick
Contact Details: 033 330 8195
More Info: Website
"I dream of an Africa which is in peace with itself." - Nelson Rolihlahla Mandela
Mandela Day might come around once a year, but to truly embrace the essence that is Madiba, we should always attempt to create change for the better in our everyday lives.
Whether it is picking up litter on your walk to the store or taking a stray animal to a shelter; these little acts can create a wave of change and make South Africa a better place for all Her people.
Our vision at Vibescout is to provide the most relevant, current, and comprehensive information.
If you feel we've missed something amazing or have any suggestions regarding our system, we would love to hear from you! Contact: info (at) vibescout.com