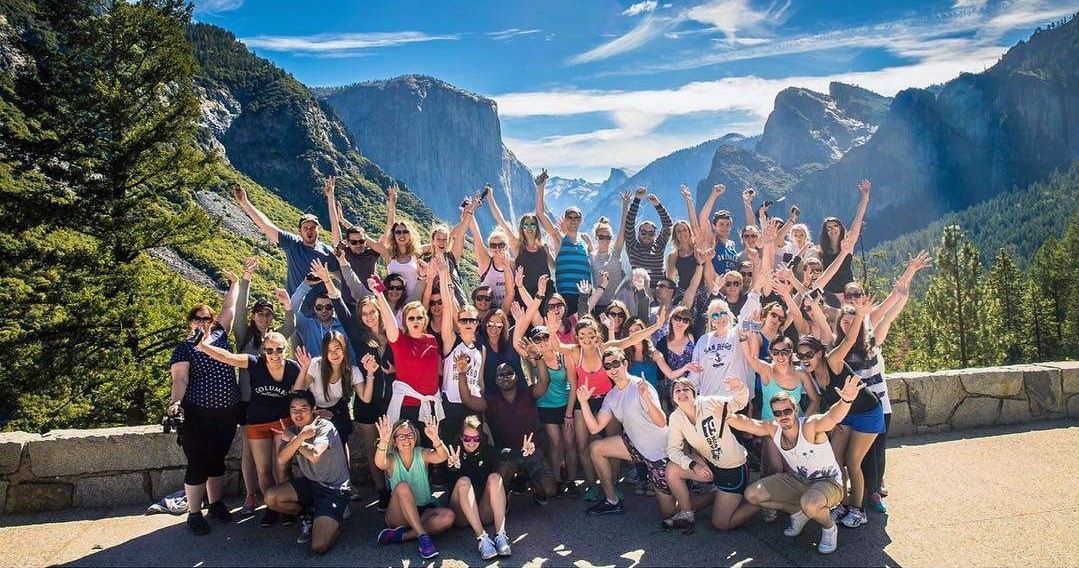 Contiki Tours 2017 : Europe to Thailand - Things You Need To Know
If you're looking to experience a piece of the world with a Contiki Tour group, we've got the basics down for you. Prices, pros, cons, and deals etc.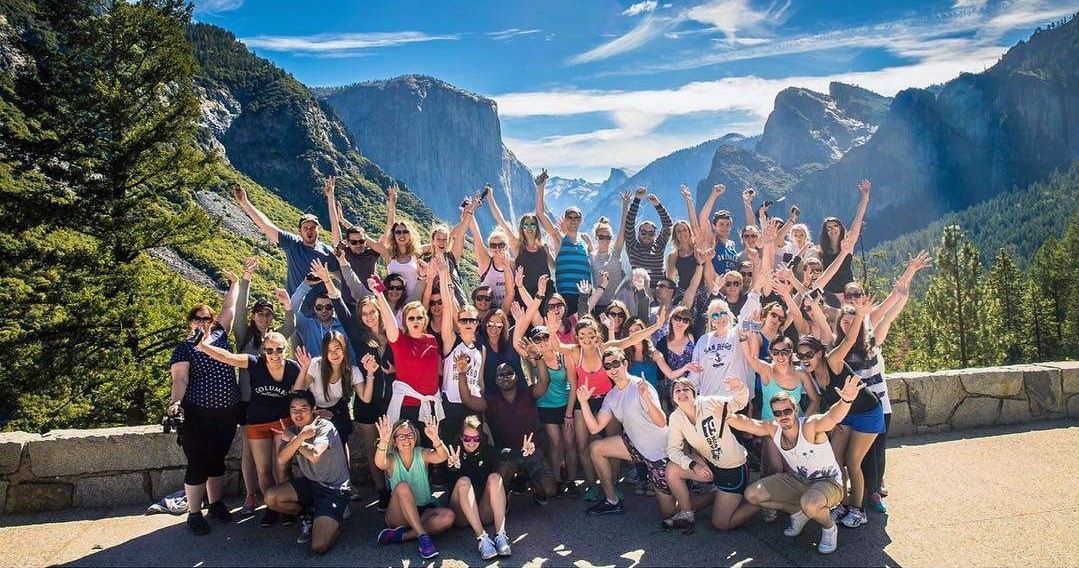 Contiki Tours 2017 : Europe to Thailand - Things You Need To Know
If you're looking to experience a piece of the world with a Contiki Tour group, we've got the basics down for you. Prices, pros, cons, and deals etc.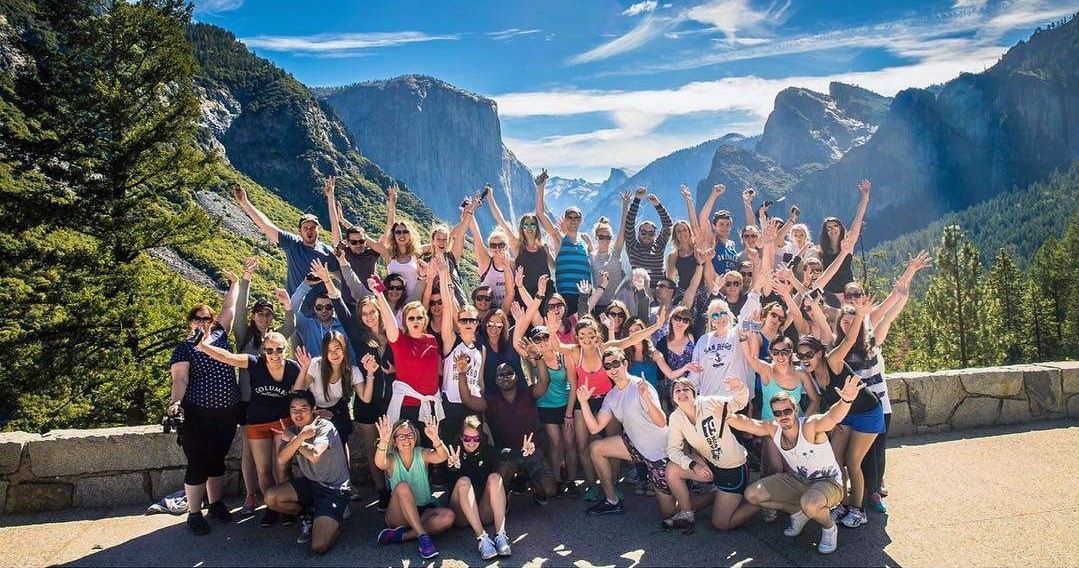 Contiki Tours 2017 : Europe to Thailand - Things You Need To Know
If you're looking to experience a piece of the world with a Contiki Tour group, we've got the basics down for you. Prices, pros, cons, and deals etc.
This post does contain affiliate links / sponsored content
We know that travelling the world is bucket list priority for most South Africans. Whether it's because we have a craving for adventure or because we love embracing new experiences, travelling abroad is something most of us would absolutely love to do… regularly.
Organizing trips around the globe tends to be pricey and overwhelming, so many prefer to use an organized service such as Contiki Tours.
Quick JumpHow Contiki WorksGeneral Info: Accommodation, Food, The Vibe etc The Pros The ConsContiki Europe Contiki Asia Contiki ThailandContiki VietnamHustle up to 30% off - Contiki Deals
Contiki tours are one of the most popular tour companies available for young travellers looking to experience the world a little differently and at a relatively good price (especially the last minute deals).
And because we're here to spice up your life a little, we've done all the research about some of the best Contiki Tours out there. We've uncovered the basics of travelling with Contiki while outlining the pros, the cons and the fun levels. We've even got some insight on how to get some sneaky discounts.
How Contiki Works
If you're looking to experience travel in a unique way with a group of people from around the world, the Contiki team have everything from budget tours to long luxurious trips, covering up to 6 countries.
One thing we enjoy about Contiki Tours is that they cater to different types of travellers. For example, if you'd like to take it easy- the Easy Pace Trip is for you. If you'd prefer to rough it in the wild, the Camping Trips option will not disappoint.
The different trip styles include:
Discoverer Trips

High Energy Trips

In-depth Explorer Trips

Sailing & Cruise Trips

Winter & Ski Trips

Short Trips & Festivals
Each of these styles offers a unique combination of sightseeing and free time for your own exploration. Our advice is to find the style that suits your travelling dreams before booking a tour.
General Info: Accommodation, Food, The Vibe etc
Pack your bags and embrace your dreams
Contiki aims to take the unnecessary hassle out of travelling by taking care of everything from transport, food, accommodation and activities. It allows you to embrace the beauty of travel without having to worry about the following necessities.
Food
Contiki gives you the chance to taste the local culture in true traveller style. Breakfasts are included almost everyday (this could be anything from your standard bowl of cereal to a tasty egg and bacon treat), lunch times give you the chance to indulge your inner foodie and dinners are designed to get you tasting the local foods and delicacies that would otherwise be missed.
Sights
Included in the standard price, Contiki goes out of their way to include extra travel experiences to ensure that you get the most out of every city and town.
From tango lessons, sunset cruises and delicious feasts, Contiki plans it all. While this might seal the deal for some travellers, we know that a lot of you prefer to take things at your own pace- if that's you, we'd suggest looking into the Easy Pace trips that cater more towards that style of travel.
Free time
Because they know how much "me time" means to you, Contiki gives you the chance to explore each destination on your own time. Whether that means diving into a new book on the beach or meandering through your museum of choice; the only thing that is fixed is your destination.
Free time & some…
For those of you who are unsure of how to spend your free time, you'll be given a handful of unique "me time" experiences to choose from. From whitewater rafting, cooking classes and bungy jumping; you'll get the chance to spice up your free time!
Accommodation
To make sure you spend all of your energy embracing the local cultures, history and vibe, Contiki takes your accommodation into their own hands. From hotels to hostels and boats, your accommodation is included into the standard tour cost. Convenient, isn't it? And what's better, the accommodation is all hand-picked to make sure you really get a feel for the destination while getting in your much needed zzzs. Bear in mind that this might mean you have to sleep in a few noisy hostels and camping sites.
Transport
If you've ever travelled in a foreign country you'll know that finding the most affordable transport can come at a price. To ensure that you get the most efficient and most epic travel on your tour, the Contiki coaches will take and fetch you from each location. While this travel is pretty convenient, you might find yourself a little bored of the long bus rides.
We'd suggest using this time to catch up on some much needed sleep or make friends with the people sitting next to you.
Years of experience
With a 24/7 team of experts on tour with you, you get to experience this globe in all it's glory. From trip-managers and drivers to local guides and on-road cooks, a tour with Contiki comes fitted with all the bells and whistles.
So now that we've got you itching to travel the world, we've outlined some of the most common pros and cons to consider when travelling with a Contiki Tour group.
The Pros
All you have to is produce the moola- the rest is planned for you

For solo travelers, there's no fear of being alone in a big city

You make friends - instantly

There's ALWAYS something to do
The Cons
You spend a lot of time on buses

With each tour aimed at seeing and experiencing as much as possible - you don't got much time to explore the heart of each city.

You have to deal with some common travel group problems.
Contiki Europe
This is the stuff dreams are made of @claireholmes_92
There's no wonder Europe is one of the all time Contiki favourites. With its beautiful beaches, vibrant nightlife, inspiring culture and rich history, Europe appeals to the travel bug in all of us.
From a 3 day London Explorer which will cost you R4,185 to a 26 day European Discovery which will set you back about R22,500, the perfect tour is out there waiting to be picked by you.
One of our favourites has got to be The Western Quest. This 7 day option will see you travelling from the heart of London to the cliffs of Dover through to the bustling city of Barcelona and the seaside of San Sebastian. This all-inclusive trip will set you back roughly R11,077.00 and will have you falling in love with the wonder of the vast European culture!
If you want to take your travel to the next level, check out the European Quest that will take you on a whirlwind adventure through 11 countries in 25 days for roughly R36,409.
Contiki Asia
Dive into diverse experiences
Ah Asia! What more could an explorer want? From the jungles of Bali to the white sandy beaches of Vietnam and the historical ruins of Cambodia, Asia promises you a life defining adventure like no other. So if you're looking to indulge in a rich culture full of delicious food and beautiful people - the Asian tours are for you.
If you're more of the jet-setter type of traveller, check out the Asian Adventure! For roughly R27,582, this tour takes you through 3 countries over 16 days. A jam packed itinerary will have you experiencing Thailand, Loas and Cambodia like never before.
Contiki Thailand
A real-life slice of paradise@morkoshka
If an island-hopping experience is what you're after, check out the Thai Island Hopper tour for around R9,520.00. This tour is a favourite for many South Africans looking to embrace Thailand on a budget.
Contiki Vietnam
Let vietnam light up your world @gemilf
The Vietnam Highlights tour will probably tick every box on your travel wish list. It gives you the chance to experience the buzzing city of Ho Chi Ming, the historic limestone formations of Halong Bay and the relaxing beaches of Nha Trang. For just R17,655, this tour will have you basking in all Vietnam has to offer for a blissful 10 days.
Hustle up to 30% off - Contiki Deals
These last minute deals are a win but they get scooped up quickly. So make sure you get on these ASAP when booking your next escapade; you could save up to 30%.
For all the planners out there, get rewarded for your forward-thinking with early booking deals.
To find out how much you will save, use the tour search and select your departure. The discount will automatically be applied for you.
They also offers some pretty decent year-round deals that apply when:
You're travelling with Contiki again

You do multiple trips in one go

You book with friends

You triple share your accommodation
Check out the year-round deals for more information.
P.S. they can usually be combined with other promotions!
So there you have it - Contiki in a nutshell! Now all you have to do is choose your destination and pack your bags! Go on, adventure awaits!
Our vision at Vibescout is to provide the most relevant, current, and comprehensive information.
If you feel we've missed something amazing or have any suggestions regarding our system, we would love to hear from you! Contact: info (at) vibescout.com