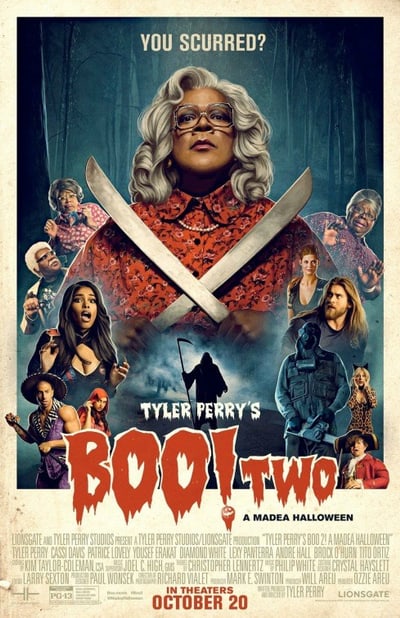 Madea and the gang are back for this hilarious sequel. Madea, Bam and Hattie venture to a haunted campground and the group must literally run for their lives when monsters, goblins and the bogeyman are unleashed.
TYLER PERRY'S BOO 2! A MADEA HALLOWEEN Movie Trailer
RELEASE DATE
South Africa
19 October 2017
Awaiting Showtime Updates from Cinemas.
Check back soon!