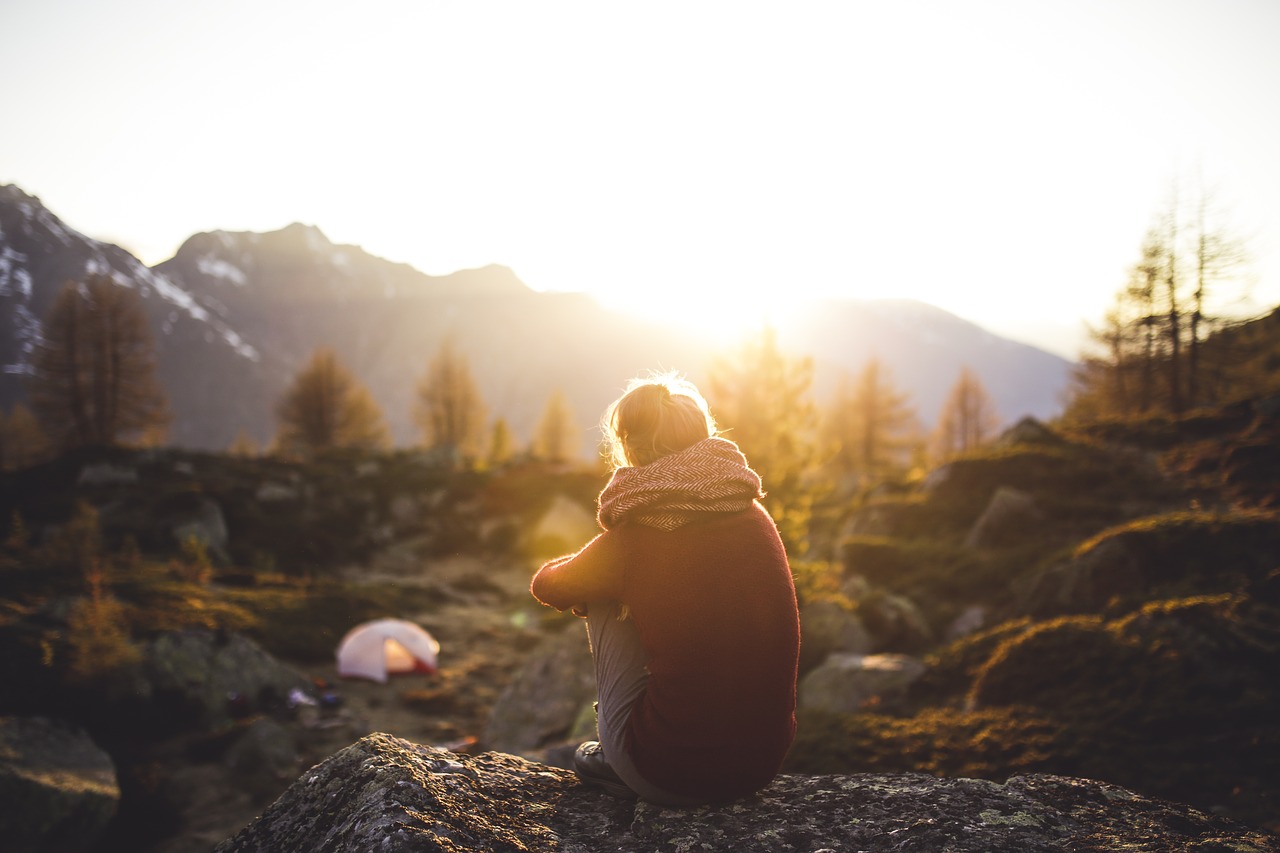 18 Best Camping Sites in the KZN | Durban, South Coast, Drakensburg, etc - 2019
KwaZulu Natal is home to stunning beaches, mountains and beautiful campsites perfect for the whole family. Take a look at our comprehensive guide to camping in and around KZN.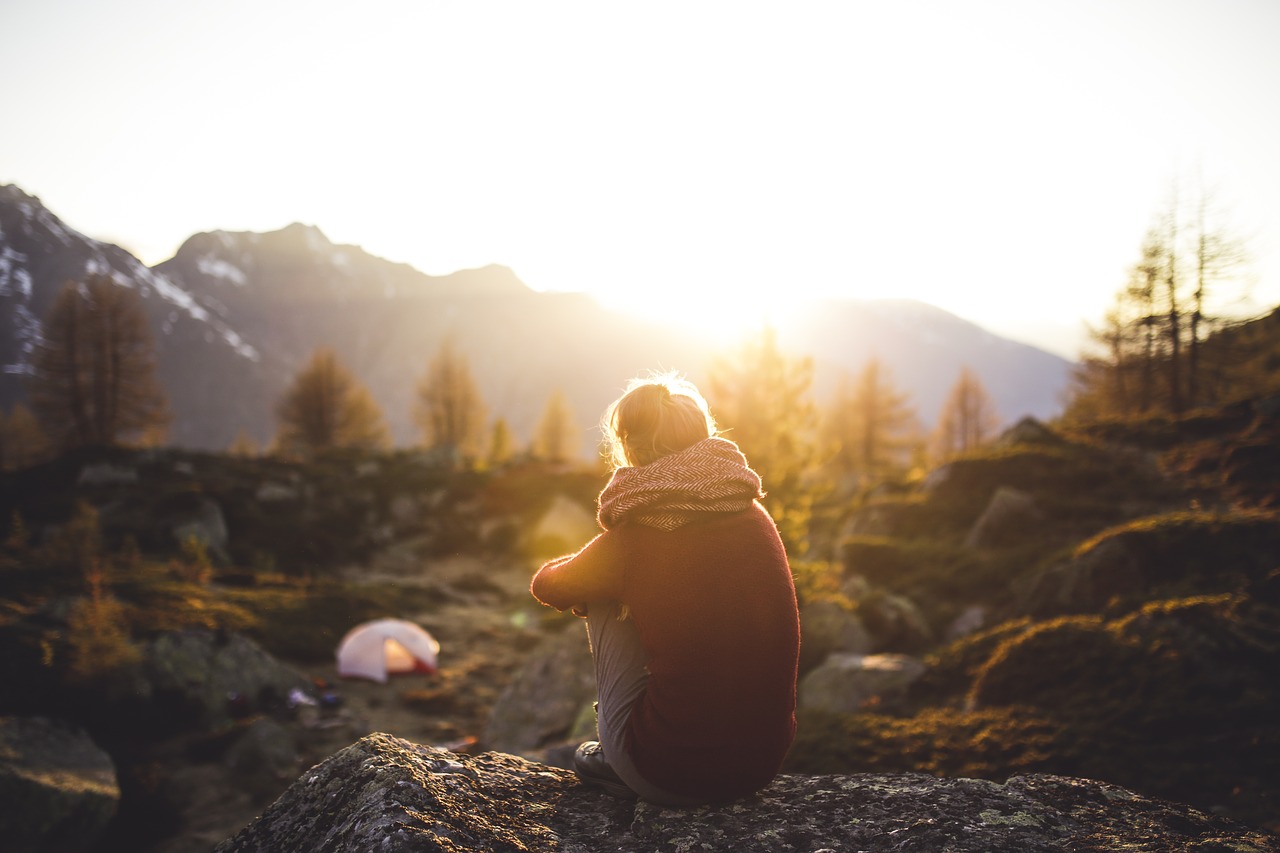 18 Best Camping Sites in the KZN | Durban, South Coast, Drakensburg, etc - 2019
KwaZulu Natal is home to stunning beaches, mountains and beautiful campsites perfect for the whole family. Take a look at our comprehensive guide to camping in and around KZN.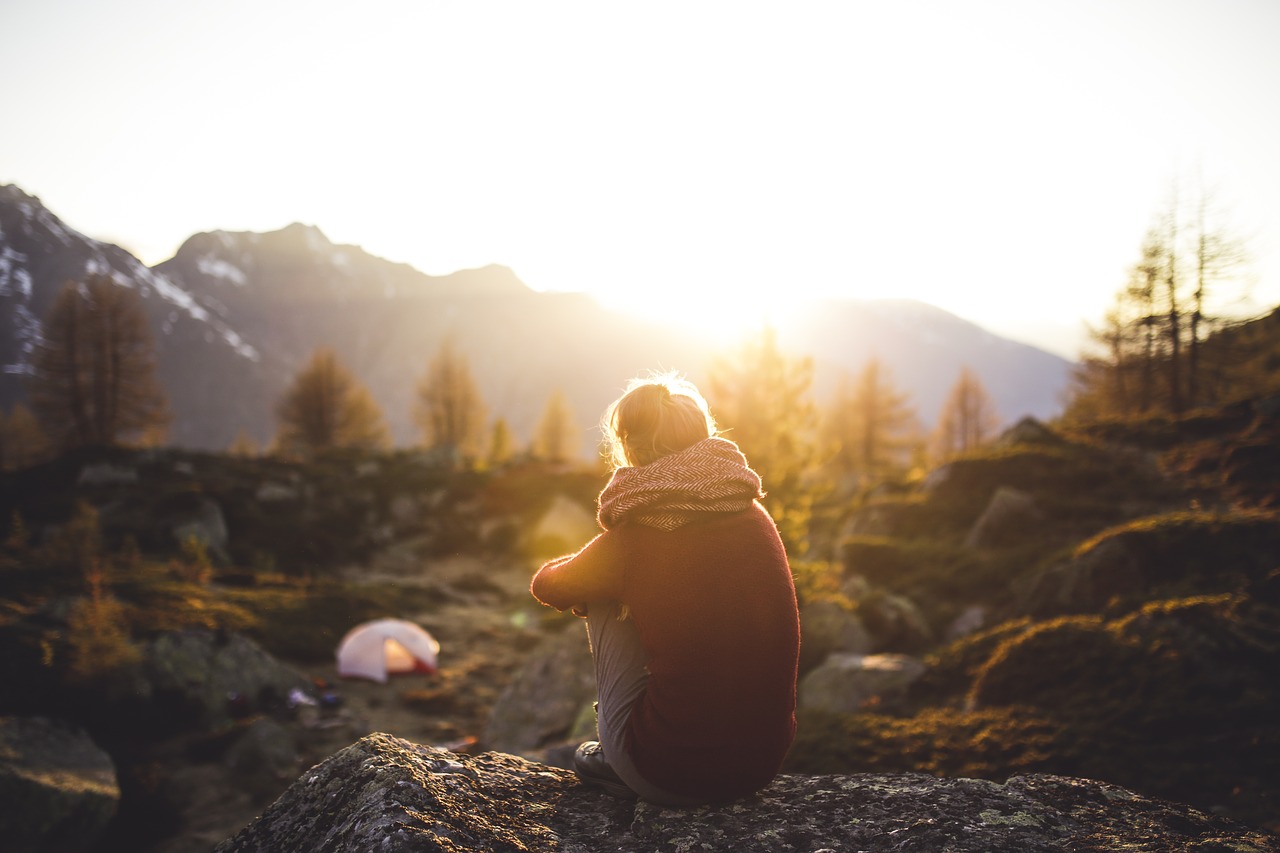 18 Best Camping Sites in the KZN | Durban, South Coast, Drakensburg, etc - 2019
KwaZulu Natal is home to stunning beaches, mountains and beautiful campsites perfect for the whole family. Take a look at our comprehensive guide to camping in and around KZN.
With a multitude of leisure options to choose from, camping in KwaZulu Natal will keep you endlessly entertained. If you're looking to tan on the beach, hike the surrounding mountain ranges or even visit a crocodile park, then KZN is the place to be.
Choosing where to camp can be tricky when you're trying to balance your budget and ideal location.
Whether you're looking for a place for the whole family, or you just want a romantic getaway for two, then this list is perfect for you. We've scouted some ideal diving, fishing and green scenery spots perfect for any camping journey.
Placed right next to the Weenen Game Reserve, you'll encounter some of KZN's beautiful animals such as the black-backed jackal, white and black Rhino and Zebras.
This little town is filled with historical buildings, including the Voortrekker homestead Museum and the Dutch Reformed Church to name a few. This season, try out these few things to do in Weenen with your family and friends.
Zingela Safari and River Company
This park is filled with so many activities and a variety of accommodation to choose from. Choose between catered accommodation or self catered accommodation.
There are seven available units to stay at on the campsite. They have special packages for catered groups larger than 20 people. Guests self-catering can book optional meals and activities.
There are loads of activities to keep you and your family entertained. These include activities such as abseiling, paint balling, rafting, fly-fishing and safari quads.
Cost:

R750 (Catered)

R375 (Self-catered)

R100 Children u12 half price and preschoolers . Babies no charge.

Where: Weenen, 3325, Kwazulu-Natal, South Africa
Google maps pin: here
More info: Here
Things to do in Weenen:
On the East Coast of KZN, you'll stumble across the beautiful untouched beaches of Sodwana. Home to Zululand wilderness and coastal sand dunes, Sodwana is a leisurely paradise waiting for you to tap into..
Coral Divers
If you want an under-the-sea experience on your camping journey with your family or scuba diving friends, Coral Divers is the place.
You'll experience what it's like to swim with 1 200 known species of fish in the reef and even shower in the sunlight in your cosy cabin.
This resort is the closest to Sodwana Bay beach. You can order a tent or a cabin for your stay at the resort (whichever suits your pocket). For those who'd prefer to steer clear of the waters, relaxing at the Coral bar for drinks, coffee bar, or takeaways is the perfect option.
Cost:

R235 Safari tent

R380 Standard Cabin

R575 Standard Cabin & Private Bathroom

R800 Ensuite Cabin per night each

Where: Camp F, iSimangaliso Wetlands Park, Sodwana, Mbazwana, 3974
Google pin: here
More info: Here
Things to do in Sodwana Bay
If you've been to Durban before, you'll know that its warm water and golden coastline make it the ideal holiday getaway.
It's also home to some renowned tourist attractions including, Ushaka Marine World and the Moses Mabhida Stadium! Here are some places you definitely need to your camping to-do list.
Bluff Eco Park
Situated just ten minutes away from central Durban, the Bluff Eco Park is close to the beach, fitted with paddling pools and a natural tidal pool.
The entertainment area will get you excited with DSTV on site, old school board games, a dart board and pool table.
If you're looking for a rustic feel, Bluff Eco Park has eco cabins for two people and four people. The kitchens are in walking distance and no smoking is allowed in rooms.
The eco dorms take up to 24-60 people for youth groups. Caravan and camping sites share electricity and water points and toilets are central to your man-made cabin.
Cost:

R840 Camper cabin

R380 Eco cabins

R95 Camping & caravanning

R190 Eco dorm (24 people)

Don't forget to bring your ID

Where: 55 Grays Inn Road, Bluff, Durban 4052, KwaZulu-Natal, South Africa
Google pin: here
More info: Here
Things to do in Durban
Situated 30 km from Durban, Illovo beach is the furthest thing from a buzzing urban area.
It's a beautiful escape from urban life filled with tranquility and provides an ideal escape from the hustle of everyday life.
The beach offers a great fishing spot for you to catch the beauty of the ocean and the kobs, garricks or cads fish.
Villa Spa Holiday Resort
This tropical villa resort is filled with fun vibes for the family. The resort is situated on five acres of luscious land and has four camping sites you can choose from.
You're also allowed to bring your caravans, campervans, motorhomes or tents.
Their services include in-house entertainment in season as well as tourist information making sure that there is a good relationship between, camper and the villa. This can be your home away from home.
Cost:

R750 for two people (980 Plettenberg Chalet)

R800 for two people (1220 Plettenberg Chalet)

R950 for two people (Log/cabins and houses/villas)

R160 adults per day (caravan and camping sites)

Where: Illovo Beach Rd, Illovo Beach, Kingsburgh, 4126
Google map in here
More info: Here
Known for its beautiful Azaleas that bloom in spring, Pietermaritzburg is set in the heart of the Natal Midlands.
Only 45-minutes away from Durban, you have no excuse not to escape with friends or family begging you to camp with them.
Ovaflo Resort
Neighbouring the Albert Falls you'll find the Ovaflo Resort. If you want to spoil your family with the beauty of nature, fishing and picnics, then this resort is the place.
Their rooms are situated on the banks of the river and are all suited for self-catering accommodation. They have braai facilities, a bonfire area, kiddies area, a tuck shop and many more facilities on site.
Ovaflo offers canoe races, rallies, youth camps, weddings, private functions as well as bird watching, the Albert Falls Dam and so much more. You're not allowed to bring your pets to the venue.
Cost:

R80 per person per night

R20 for day and night visitors

R200 Double rooms on river bank per night

Where: Ovaflo Resort, D73, Cramond, Pietermaritzburg, KwaZulu Natal, 3201
Google pin here
More info: Here
This town is on the sunny side of the coastline in KZN and is home to a surplus of activities and things to do.
The warm Indian Ocean flows across the coastline with some tropical fish and coral reefs. This city is surrounded by beaches, including Shelly Beach, Uvongo Beach, and Ramsgate Beach, just to name a few.
Big Tree Cabins and Camping
If you're looking for a Crocodile Dundee feel, the Big Tree is the place to be. With a crocodile farm, cabins and hundreds of trees around you, you'll be sure to get that jungle feeling.
The campsite consist of two cabins that are self-catering and three caravans with a gas stove, fridge and the necessary kitchen utensils for up to four people per camp.
You do not have to worry about parking at the venue as it will be made available to you. Big Tree offers horse riding, wine tasting, satellite TV, swimming, game drives and many more exciting things to do.
Cost:

R500 per unit for three people (cabin)

R750 per unit for six people (cabin)

R400 per unit for four people (caravans)

Where: 1939 Farewell Street, Ramsgate, Margate, KZN, 4285
Google map pin: here
More info: Here
Margate Caravan Park
The Margate resort is surrounded by pure tranquility and a relaxed atmosphere. You'll get to see the tropical gardens and beautiful landscape of Margate's coast.
The park offers a variety of activities such as swimming, a game room, mini golf, laundry facilities, partially shaded sites and public telephones.
There are loads of attractions for the whole family, including snorkeling, birding, squash, casino, restaurants and bowling just to name a few.
Cost:

R90 per adult per night

R45 per child per night

Where: 12 Valley Rd, Margate, 4275
Google pin here
More info: Here
Things to do in Margate
Forming the gateway to Zululand and Maputaland, you'll see the beautiful scenery and unspoilt beaches of Richards Bay.
You'll get to canoe, swim in the ocean, take a drive down town, go bird watching and enjoy art galleries.
Richards Bay is relatively close to Gauteng, so if you're wanting to escape the city life, take a drive to Richards Bay and enjoy the blue waters.
Richards Bay Caravan Park
This park is ideal for family fun, relaxation, fishing, swimming and making friends with your neighbors.
Surrounded by tropical essence and a great location, the park has braai areas and electrical power points with water taps nearby.
The teens and tots will be occupied with games, face painting and evening programmes so they'll never have to be bored on the trip. It's wheelchair friendly too.
Cost:

R180 adult

R100 children

R90 pensioner

R90 student

Extra stand R180

Where: CNR Krewelkring & Hibberd Drive, Meerensee, Richards Bay
Google map pin: here
More info: Here
Things to do in Richards Bay
Famous for its mountain scenery, the Drakensberg forms a natural border between Lesotho and KwaZulu Natal and is well-known for its snow-capped appearance in the winter.
It's home to waterfalls, rock pools, mountain streams, caves and crisp mountain air. Staying here brings breathing space for you to unwind.
There are many hiking trails as well as horse trails, canopy tours, white water rafting, abseiling and local arts and crafts stores.
Mountain Splendour Eco-Resort
If you're all about being eco-friendly, enjoying mountain bike rides and spending time with the family, then this campsite is for you.
You can choose which hiking trail you wish to venture on when you're at the resort. For camping, you can bring your caravan or tent with your family of six to eight people per site.
You'll receive a cup of tea on arrival and scones are served daily. For your camping site you'll receive free freezer space, one braai area and 15 amp plug point. The staff will assist you on site if you need help with setting up your tent.
Cost:

R158 adults

R79 children

A range of storage costs are included

Where: Annasrust Farm, D19, Cathkin Park, Winterton, 3340
Google pin: here
More info: Here
The Royal Natal Mahai campsite
This campsite has been dubbed South Africa's first cultural and natural world heritage site that forms part of the Maloti-Drakensberg Park.
The park accommodates 400 caravanners and campers with ablution blocks, a communal wash area and electric plug points.
For all the hikers out there, you'll enjoy walking the Mahai trail (after you've registered) as well as horse riding, trout fishing and of course, swimming.
Witsieshoek Mountain Lodge
Do you want to feel what it's like to live in the isolated mountains at the foot of Sentinel Peak? Then this is the place for you.
Witsieshoek is ideal for families, hikers and large or small groups visiting the area. When you wake up you'll experience the beauty of the Northern Drakensberg around you.
They have four different sites, chalets with eight units, large bungalows with six units, standard bungalows with six units and hikers cabin with six rooms. Activities include bird watching, rock climbing and local arts and crafts.
Cost:

R635 per person per night sharing (standard bungalow)

R700 per person per night sharing (large bungalow)

R420 per person per night sharing (hikers cabin)

R795 per person per night sharing (chalets, 8 units)

Where: Phuthaditjhaba, 9870
Google pin: here
More info: Here
Dargle Forest Lodge
Want to go bird watching, hiking, cycling, mountain biking and stargazing?
Then Dargle Forest Lodge is the perfect camping destination. Dargle Forest Lodge is situated overlooking Dargle Valley, Inhlosane Mountain and the natural forest.
The Midlands is just a scenic drive away. With a beautiful rustic view and feel, Dargle offers self-catering cabins, glamping cabins and camping space for your tent and a date with nature.
The self-catering cabins sleeps four people and includes basic crockery and cutlery as well as linen and towels.
Glamping cabins sleeps four people and includes a double bed, sleeper couch, fan, plug point, water bucket with tap, small counter for cooler box storage and meal prep, linen and towels. It does not include gas bottles, stove facilities, cutlery and crockery and en-suite bathrooms but public ablutions are available.
For camping between the pines, there are no electric points. You may bring your own gas bottles and cooking equipment.
They have a communal lapa area with braai facilities, kids play area, bonfire pit and an uncovered furnished area for relaxing.
Cost:

R650 per cabin per night (Self-catering cabins)

R450 per cabin per night (Glamping cabins)

R80 per person per night (Camping)

Where: Impendle
Google map pin here
More info: Here
Things to do in Drakensberg
The leafy suburb of Glenmore will have you enjoying the beachside town of the South-West close to central Durban and Glenwood.
Glenmore is easily accessible using the city centre's bus routes close to Glenwood and Westville. Glenmore makes you feel at home and allows you to escape from the noise and the city life.
If you're looking for tranquil beauty and relaxation, then head down to Glenmore for the best camping journey.
Mittenwald Caravan Park
With so many tranquil beauties to choose from in and around KZN, Mittenwald Caravan Park is definitely one of them.
The grassy-green shrine with its indigenous trees creates the peaceful village of Munster.
Glenmore is located close to the main bathing beach in Glenmore as shark nets and lifeguards are on duty for your safety. The golf course, casino and water park is a short drive from the Wild Coast Sun.
For your enjoyment you can go on a hike at Umtamvuna Nature Reserve, go horse riding in Trafalgar and at the Wild Coast Sun Resort 6 kms south of Port Edward.
It has many rocky pools, ideal for kids to splash around in. There are braai facilities on site as well as a recreational hall, children's play area, partial sea view, swimming pool, laundry room, ablutions, electrical and water sites.
You're allowed to bring your pets to the park on low seasons and by prior arrangement.
Cost:

R190 per person per night

R80 persons joining per night

R40 additional car per night

Laundry per 5 kg no charge

Where: Munster Road, Munster, KZN, South Africa
Google map pin here
More info: here
Castaways Holiday Resort
If you're looking for a quiet and relaxing venue with a breathtaking view, then Castaways is the ideal place for your holiday vacation.
With tranquil surroundings, you and your family can enjoy, relax and unwind with many activities to keep you busy.
Castaways boasts magnificent shaded sites for tents or caravans with electricity and spotless, ablution facilities. All of the self catering units have TVs in them. Their chalets accommodates up to six people comfortably.
Their recreational hall has a licensed bar, tuck shop, ice machine, coin operated laundromat, pool tables, darts and table tennis for hours of fun. The hall is available for conferences on request.
Cost:

R450 4 sleeper (Chalets)

R500 per campsite (Campsites)

R50 extra car

Where: Castaways Holiday Resort, Lot 747, Monty Sawyer Drive, Munster, South Coast, KwaZulu Natal, South Africa
Google map pin here
More info: here
Imagine ocean sunrises, long walks on the beach, surfing and even watching the dolphins swim by in one place? You can make your camping dream destination come true by visiting Umtentweni.
There are restaurants, shops, banks and other facilities close by with Port Shepstone being 2 km away as well as Shelly Beach being 10 km away from Umtentweni.
Umtentweni is in the centre of a perfect view of the whales, dolphins, sardines and passing ships.. Visit Umtentweni to experience what it's like being far from the buzzing crowds and tap into the beauty of nature.
Umtentweni Caravan Park
Situated on the Mtentweni lagoon banks lies the peaceful Umtentweni Caravan Park. Experience what it's like to go fishing, canoeing and windsurfing in nature's beauty at this camping site.
There are two self-catering caravans and chalets for hire at the park. No animals are permitted.
For fun and games there is a large grassed area perfect for sports games as well as a trampoline, children's play park, swimming pool and organised events in season.
There are more activities including table tennis, pool tables, volleyball courts, darts, games rooms, a TV room with DSTV and a communal braai area for organised braais. Canoes are available and you can fish in both the river and the sea.
For those who like friendly chats and get-togethers check out the Shark's Cove Pub, ideally situated on the riverbank under thatch is the ultimate.
The Wild Coast Casino, Oribi Gorge, The Crocodile Farm, nightlife, restaurants, pubs, sports bars, golf courses, Port Shepstone, Shelly Beach and Margate are only a short drive away.
Cost:

R180 per person per night

R90 per person per night

R80 day visitors

R30 per day (low season) no dogs allowed in high season

R30 extra car per day

Where: 38 Link Road, Umtentweni, Port Shepstone
Google map pin here
More info: here
With a breathtaking view of the Indian Ocean beach and sand dunes, Southbroom gives you the chance to witness the swimming beaches and coastal walks for your leisure.
Southbroom has a bowling and tennis club for you to enjoy. There are shopping facilities in the towns of Shelly Beach, Ramsgate and Margate.
Paradise Holiday Resort
With indigenous trees on a hill and a Blue flag swimming beach,Paradise Holiday Resort is the ideal getaway. It is 2.5 km from Marina Beach and 10 minutes south of Margate.
The caravan park, with 40 superb grassed sites with electrical points situated under magnificent indigenous trees, has a 3-star grading. There are 16 Plettenberg park homes and eight luxury log cabins, all fully equipped and serviced.
Paradise offers activities such as volleyball, swimming, kiddies playground, trampoline, outdoor chess, TV room, pool table,tennis, darts and organised fun events during peak seasons.
Paradise offers a host of indoor and outdoor recreational facilities and the resort has 24-hour security.
Paradise Holiday Resort is within reach of a multitude of amenities such as Shelly Centre, South Coast Mall, a host of restaurants, pubs, galleries and many more attractions.
Cost:

R500 Chalets (1-5)

R600 Cabins (2 sleepers)

R400 Caravans (2 persons)

No pets allowed in December holidays

Where: Main South Coast Rd, Canaan, Southbroom, 4277
Google map pin here
More info: here
Pumula is situated along the seaside villages that form part of the popular Hibiscus coast that has managed to retain something of the wilderness one expects from sub-tropical coast on the Indian Ocean.
Pumula has a natural wild beauty, thick-green vegetation and a sandy beach.
You don't have to go anywhere if just staring at the beautiful scenery whilst eating your picnic is your thing.
If you'd prefer to remain close to the coast, there is also a crocodile farm, bird parks, the Wild Coast Casino and a number of golf courses in the area offer a good round of golf.
Lalanathi Caravan Park
Catch a break and get relaxed at the Lalanathi Caravan Park. With it being only 60 minutes from Durban, you'll get to experience the majestic tidal pools and the unspoilt beach close by.
They offer 45 well-spaced, shaded and level grassed stands within a fully fenced, electrified and secured area. There are ablutions are site and three self catering units, sleeping up to five persons each.
The units each offer a fridge/freezer, microwave, crockery and cutlery. Catch a break and have fun at the Lalanathi Caravan Park and get in touch with yourselves and the relaxed, natural environment.
Bring your tent, caravan or motorhome and let your lovely hosts Charlotte and Barry help you enjoy your stay to its fullest. They can help you choose from the two park homes.
The park spoils you with magnificent scenery, great fishing, beautiful beach walks or a relaxation session around the campfire.
Entertainment is available for the whole family, such as volleyball, swimming pool, trampoline and a lapa with a big screen TV, DSTV, pool table and darts for the teens.
Cost:

R140 per person per night

2-12 half price

R20 extra car per day

R30 day visitors

R170 Easter holidays per person per night

R720 December school holidays for four persons per night (i.r.o age)

Where: Station Rd, Melville, Port Shepstone, 4230
Google map pin here
More info: here
Forming part of the Umdoni coast of KZN, you'll find the beachy Pennington. The peaceful immaculate beaches, safe tidal pools and bays will leave you unwinding and relaxing.
If fishing or golf is not your thing, you can enjoy scuba diving, snorkeling, horse riding on the beach and bird watching and is also home to the Village mall with convenience stores, estate agents and restaurants.
River Valley Resort and Caravan Park
A beautiful and sunny self catering holiday accommodation destination. River Valley Resort is set in the South Coast of KwaZulu Natal, 68 km from Durban, 12 km from Scottburgh and 3 km from Pennington central.
There are 25 campsites to choose from and each site has 16 amp electricity. There are 10 water points within close proximity of all the sites.
River Valley Resort consist of five two-bedroom chalets and 25 shady caravan camp sites.
The activities at the resort include a swimming pool, a games room and a children's playground. There are three golf courses available, deep sea fishing, bird watching, scuba diving and shark cage diving.
There are beaches 2-5 minutes away such as Kelso, Pennington, Nkomba and Scottburgh beach.
Cost:

R700 minimum 3 nights stay per person per night (Chalets)

R310 3 nights stay per person per night (Kingfisher)

R95 adults per person per night (Caravan camping)

R55 children per person per night (Caravan camping)

Where: Corner of Cod Crescent and Dolphin Drive, Pennington, 4184
Google map pin here
More info: here
Things to do in Pennington
Not sure what to pack? Don't fret because we've got just the list you need to make sure camping in the beautiful garden province is nothing short of perfect.
Make a checklist of all the things you'll need to make sure you don't leave any essentials behind.
Every campground offers different services and degrees of development that can affect what you bring. These are your top necessities for camping.
Shelter

Tents, caravans, campervans and motorhomes

Food and food storage

Perishable food needs to be kept chilled on camp. Most perishables are lighter to carry than the non-perishable food (tinned-food). You can bring along a small fridge if you wish, also depending on which campsite you're visiting. Some campsites have food-storage for your disposal.

Sleeping bags

This applies to outdoor camping as well as those that wish to sleep in their sleeping bags at the cabin/bungalow.

Cooking gear

Carry lightweight aluminium pots with you and cutlery and crockery for your stay. You'd need to come prepared for self-catering.

Insect repellent and sunscreen

You can never have too much of these. To keep the bugs away, the best option is citronella candles, Tabard lotion or spray and bug zappers. For your skin, we'd suggest you use a spray or lotion with SPF in it.

First aid kit

We all know that camping sometimes invites some f injuries and being prepared when you're away from civilisation is vital. Never leave the house without a fully stocked first aid kit.

Fire starting gear

A campfire is much easier to get started if you have the right equipment to start it such as barbeque lighter or long matches, kindling in the form of newspaper and a small hatchet (axe)

Clean-up and garbage disposal items

Bring along black bags and plastic bags for disposal. There may not be bins where you're travelling.

Proper clothing

Be sure to pack for the weather and don't always trust the forecast. Bring a few extra items if you think the weather wants to play games on you.

Water

We don't want to waste any water so pack in as much as you can. You're going to need this when you're hiking on your trip.

So if you're ready to ride the waves, get a beautiful tan, eat, drink and have fun, then KZN is the place for your holiday. There are many tranquil campsite to choose from and many coastal drives to take to reach your perfect destination.
Our vision at Vibescout is to provide the most relevant, current and comprehensive information.
If you feel we've missed something amazing or have any suggestions regarding our system, we would love to hear from you! Contact: info (at) vibescout.com