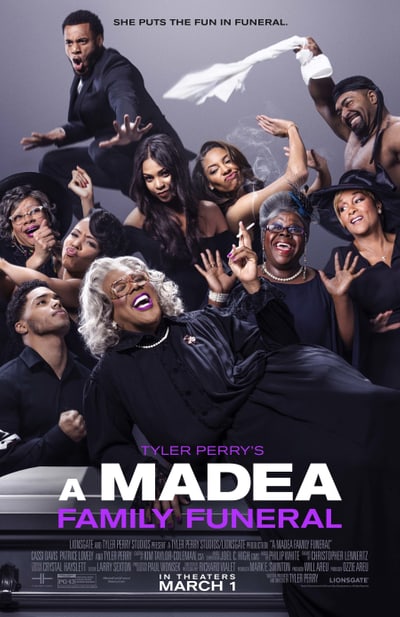 A joyous family reunion becomes a hilarious nightmare as Madea and the crew travel to backwoods Georgia, where they find themselves unexpectedly planning a funeral that might unveil unpleasant family secrets.
A Madea Family Funeral Movie Trailer
RELEASE DATE
South Africa
28 February 2019
Awaiting Showtime Updates from Cinemas.
Check back soon!