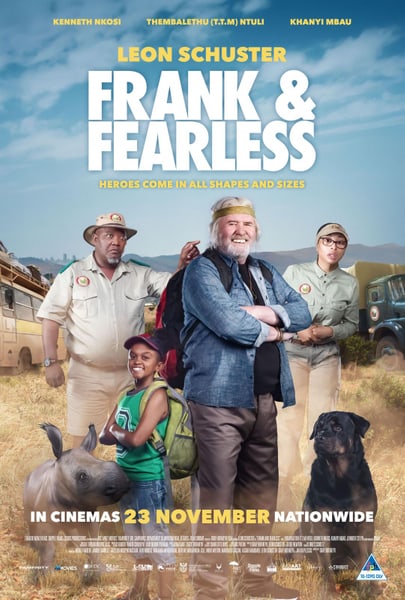 The story of an ageing reprobate, a rural African boy, a large dog and an orphaned baby rhino set on stopping the slaughter of rhinos. Their quest takes them through hysterically funny situations as well as times of tragedy, and they end up an inspiration and a conscience to a world in need of heroes. It is a family film in the side-splitting Schuster comedy tradition, combined with a timeless story with huge heart.
Frank and Fearless Movie Trailer
RELEASE DATE
South Africa
22 November 2018
Awaiting Showtime Updates from Cinemas.
Check back soon!