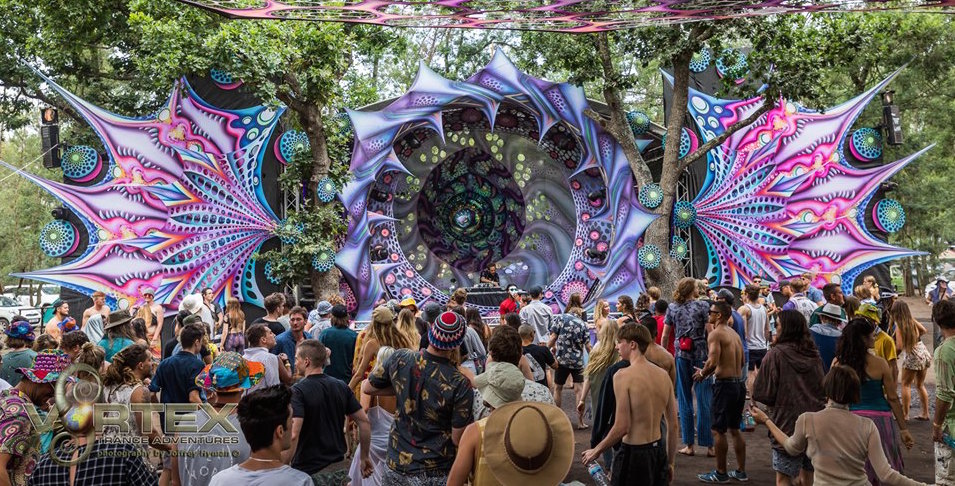 Outdoor and Trance Parties in & around Cape Town 2019 - 2020
For all Cape Town psychedelic and outdoor festive fun, Vibescout has put together the ultimate list of trance parties happening in the Western Cape all year round.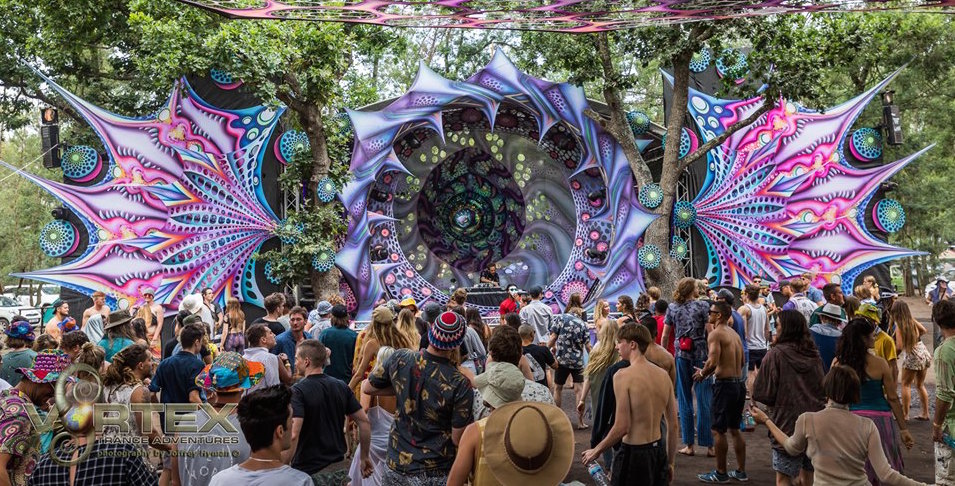 Outdoor and Trance Parties in & around Cape Town 2019 - 2020
For all Cape Town psychedelic and outdoor festive fun, Vibescout has put together the ultimate list of trance parties happening in the Western Cape all year round.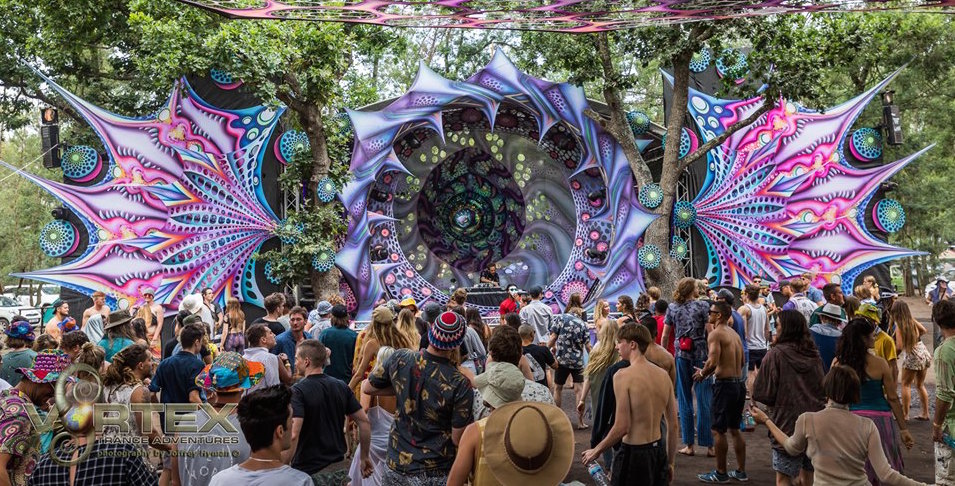 Outdoor and Trance Parties in & around Cape Town 2019 - 2020
For all Cape Town psychedelic and outdoor festive fun, Vibescout has put together the ultimate list of trance parties happening in the Western Cape all year round.
Being the widely accepted cultural hub of South Africa, it's not surprising that Cape Town has a lot going on in terms of its music scene.
Cape Town plays host to some of the country's best trance music events - operating on a scale that gives European cities a run for their money.
Don't forget to check what's happening in Cape Town Today
Here are some of the best Cape Town trance events happening in 2019 and into 2020.
🍄This list will be updated monthly🍄
The arrival of thew new year brings a plethora of outdoor psy, trance and deep techno beats. Find out how the Cape Town outdoor scene is making the most of this incredible weather!
Into the Wild | Raised by Wolves ft. Hidden Empire (GER)
Raised by Wolves is our third edition of the season, and a wonderful opportunity to celebrate the new year surrounded by nature and friends.
'Throw me to the wolves and I will return leading the pack' 🐺
Line Up:
HIDDEN EMPIRE (GER) ⚑ Stil vor Talent

FOGSHOW

IVAN TURANJANIN

MAXIMILIAN

GEOMETRIC FLUX

ITONE

FRIEND
Only the wild ones ♫ ♪ ♫. A beautiful shaded forest next to a river in the green pastures of the west coast. Prepare to come alive between the trees once more.
Cost:

R250 - Early Bird

R300 - Phase 1

R350 - Phase 2

R380 - Phase 3

When: 11 - 12 January
Venue: Riverside Forest
That Forest Party
A party that can only be described with a first hand experience. That party encourages radical self-expression, participation, play and celebration.
Of course this party, won't be THAT party without all you funky monkeys, boogie queens, cool cats and forest fairies thus, we invite you all to come and play with us at the first edition of That (Forest) Party.
Venue
The playground for this party will be in the beautiful valley of Jonkershoek, a hidden gem, with incredible views of the mountain range, tree canopy above and a river to cool off in when the dance floor gets too hot. So bring your floaties, towels and sunblock.
Although there are designated parking spaces you are strongly advised to catch an Uber! If you do however come via car there is a parking levy of R100 per car as bays are limited. As they encourage environmentally conscious decisions, a reduced fee of R30 per extra person and free for 4 peeps per car.
As participation is one of the biggest driving factors they have a few art pieces in the making that will take shape throughout the duration of that party. This playground also caters for some chillin chinchillas, there will be hammocks and lekker comfy spots to park off and take in the beauty that surrounds and bonfire, in case it gets chilly after sunset.
Expect some good ass electronic music, something to tickle every ones fancy.
Line Up:
Partygoers can shop at the little shopie offering some second hand goodies to spice up your 2020 wardrobe. Fully stocked bar with ice cold water, beers, G&T's and cocktails. Always considering Gaia they encourage bringing your own reusable cup otherwise R10 p. Cup. NO BYOB. There will be a little food vendor as well.
There will be a token system in place to get drinks and snacks. Bring Cash
Cost: (Tickets are limited)

R150 - Online

R180 - At the Door

When: 24 - 25 January, 1pm - 11pm
Venue: Jonkershoek, Stellenbosch, Western Cape
More Info: That Forest Party
Origin Festival 2020
♥ A WEEKEND OF PSYCHEDELIC MUSIC, VISIONARY ART AND CONSCIOUS CULTURE ♥
The Origin experience is unlike any other, a world of its own that is both welcoming and without limitations. A sense of oneness surrounds partygoers as love and freedom spill into the air.
Festivals are about participation, if you have any artistic ideas to offer, installations you'd like to include or anything else please feel free to contact Origin via their Facebook fan page to discuss further. Unfortunately artists line ups are closed.
This year Origin will feature 3 dance floors!
♡ ORIGIN FLOOR ♡ The amazing Psychedelic Temple envisioned and built by world leading dance floor creators, sound-tracked by the best Psychedelic music from around the globe!
Friday 6pm - Sunday 4pm

Stage & Dancefloor by Artescape

Video Mapping by Afterlife
♡ BEATS STAGE ♡ Amongst the trees, on the lawn, alongside the river, next to our magical swimming spot. Techno and Deep House collide into a colourful explosion of good vibes!
Saturday 10am - Sunday 4pm

Stage & Dancefloor by The Red Telephone

Video Mapping by Image Master Blink
♡ VISIONARY ART GALLERY ♡ Amazing artworks from local and international Visionary Artists hosted by the Psychedelic Dream Temple.
♡ THE DEEP CHILL ♡ A chilled-out space next to the river with lazy beats, yoga, talks and other laid-back things, plus some slow-motion funky parties Friday and Saturday night. ;)
Line Up:
DJ Tristan – Nano – UK

Noir – Noir Music – DEN

Avalon – Nano – UK

Oliver Koletzki – Stil Von Talent – DE

Killerwatts – Nano – UK

Niko Schwind - Stil Von Talent – DE

DJ Tsubi – Sangoma Records / Radiozora – HUN

Dirty Doering – Katermukke – DE

Dj Anestetic Nano– Nano – PT

Dov1 – MUTI – USA

Val Vashar – Zenon – HR

Accompanied by an incredible local line up
Accommodation / Camping
General camping is included in your ticket purchase but for those looking for a little extra Luxury Camping Options set in a private and secure area, with 24/7 management, that includes exclusive and well managed toilets only for use by Camp Comfort attendees.
More info to be released soon!
Cost:

EarlyBird (SOLD OUT)

R660 - Phase 1 November

R720 - Phase 2 December

R770 - Phase 3 January

R810 - Gate (Cards only / No Cash Sales at the gate)

R400 - Sunday (Online & at the Gate from 7am - 1pm / Cards only)

When: 31 January - 2 February
Venue: Elandskloof Guest Farm, Helderstroom.
More Info: Origin Festival 2020
Capetonians are heading outdoors for the biggest and most happening Trance and Outdoor Festivals rocking the Mother City this February!
Eden a State of Happiness
Join Eden back at the breathtaningly beautiful Zevenwacht Wine Estate where Music, Nature and Summer skies will combine to bring you an original EDEN Experience, 'A State of Happiness.'
AS ALWAYS, the Eden team promises to bring you the freshest local and international talent in the best quality Dance Music ranging in styles from Downtempo, Disco, Deep House, House, Tech House, Techno and Progressive Trance.
Line Up:
You really can expect World-Class visual and sonic experiences at a State of Happiness.
Shuttles
Shuttles will leave from the pick up points at 13:00 and will leave from Zevenwacht Wine Estate at 00:00.
Whatsapp Carmen 079 655 2077 stating... "Please pick myself and x amount of friends up at x location for Eden on the 15th of February." Please include Full Names, Cell Phone Number, Email Address. Carmen will advise on bank details for EFT upfront. Anyone who has not booked will not be allowed into the shuttles as there are limited spaces available.
Cost: R160 - Shuttle (There and Back)
Pick Up/Drop Off Points:

Constantia Village (Pizza Fair)

Stellenbosch (Cubana)

Blouberg (Eden On The Bay)

Seapoint (Library)

Bookings: Carmen 079 655 2077
Venue
While literally meaning Seven Expectations, the name Zevenwacht exemplifies the abundant delights which await visitors to the Farm.
For those who are driving, there is limited parking at Zevenwacht and encourage everyone to fill their cars! Mandatory cost of R150 per vehicle. We highly recommend car pooling so that the cost can be split. SnapScan & Card accepted. Strictly no cash!
Eden is a proudly Meat-Free festival!
Cost:

R300 - Phase 1

R350 - Phase 2

R420 - Final Phase

NO Tickets are available at the door

When: 15 February, 12pm - 12am
Venue: Zevenwacht Wine Estate, Langverwacht Rd, Kuilsrivier
More Info: Eden a State of Happiness
The Underwater Jol
Varsity is back and so are we! So why not take off yet another Wednesday night to join the Maties Underwater Club, for the annual kick off at their clubhouse behind Coetzenberg stadium. It will be sure to rival Submerged Sunday's at Shimmy's even though our goldfish are better at swimming than performing.
There will be a punch provided and when that runs, the bar and crew members will be ready to cater for your needs. Bring all your mates and compete in the beer pong tournament or just enjoy the music, bangers guaranteed.
You are encouraged to dress up in your best tropical gear and to dive straight in. See you there!!
Cost: TBC
When: 19 February, 6pm - 1am
Venue: Maties Underground, Coetzenburg Sportsground, Pedi Dive Centre, Stellenbosch
More Info: The Underwater Jol
Alien Safari Masqued Ball 2020
LEAP YEAR LOOPINESS!!
Details to be announced . . .love love love
Cost:

R420 - Early Bird

R500 - Phase 1

R555 - Phase 2

When: 29 February - 1 March, 10am - 4pm
Venue: Koggel Baai Nature Reserve
More Info: Facebook Event
March brings a new lease on life to the outdoor scene as we see more movement conscious events transitioning into poll attendance positions throughout the month. Let's get limber this March.
Zodiac - 2nd Earthday Celebration
Written in the stars for this event, the Sun will invigorate Pisces the twelfth astrological sign in the zodiac, to guide you on your musical journey.
"One born under the Pisces sign, can be recognised for their optimistic ambition and determination."
Line Up:
Gonzo - DJ (X7M Records)

Geometric Flux (X7M Records)

Portal - ZA (Open Bookings)

Itone (SOLAR TECH RECORDS)

Phixius (PsynOpticz Records)

DAN SCOT (Nexus Media)

Dj Bruce - Blacklite Records

Singularity Music (Kaos Krew Records)
All the Zodicians will bring a unique skill set and personality across; combined, this event will be a starry-eyed journey into the depths of our consciousness, drawing on the elements of inner strength, passion, independence, originality, and trailblazing for the month of March.
beats&such Campout 2020
The Campout is back baby 🕺💃 A 2 day outdoor camping experience on the lush headquarter grounds - Lat Wai Farm. 🌴
You can expect tons of activities but no need to rush with an easy 1 night camp over and 2 days to experience it all.
Activities:
Open Air Cinema

Water Slides

Soccer

Swimming pool

Volley Ball

Sack Racing

Beer Pong

Late night star gazing

Campfire stories
They cannot wait to celebrate another beats&such event with everyone. Let's groove ❤️
Line Up:
Strange Loving

Kostakis

A N T

CASTO

Deacon

IKon

Jankovich

Kilopascal DJ

Kirby

Lewis

Numinøus

PALMÓ

Raeven

Two Tone
Venue
Lat Wai family farm atmosphere is very relaxed and down to earth - the perfect place to unwind, let your hair down and create beautiful memories.
Cost:

R280 - Early Bird Cooler Box + Camping Package

TBA

When: 7 - 8 March, 10am - 8pm
Venue: Lat Wai, Lucullus Rd, Joostenbergvlakte
More Info: beats&such Campout 2020
Cosmic Light FT Zeridium (FR), Terramoon, Acid Freaks
Cosmic Light is a psychedelic event by Alien Abduction and Front Left made to unlock the light within you as we ascend to our euphoric planet of dancing psychonauts.
As they celebrate the Cosmic Light with an atmosphere of full power psychedelic frequencies, explosive twilight and dank progressive bass as we transcend beyond this world.
Line Up:
Zeridium (Headliner) - France
TerraMoon(Headliner)

Acid Freaks (Headliner)

Peyote

Delayed Frequency

Timelapse

One Love Llama

Psymmetrical Monkey
Join them on this journey to a higher plane where love is spread across the cosmos in the waves of light around us All 😉
Not for the faint-hearted, only conscious warriors invited.
Cost:

R80 - Early Bird

R100 - Phase 1

R180 - VIP

R120 - Door / Before 11pm

R150 - Door / Thereafter

When: 14 March, 9pm - 4am
Venue: Wonderland Club, C/o Buitenkant & Albertus St, CBD
Organik ~ Love Project ~ 2020
Organik returns to one of their favourite venues just 100km from Cape Town CBD and 50km from Somerset West.
Lush camping areas set next to a mountain stream and a fully tree shaded dancefloor!
Line Up:
RITMO (Israel)

Modus (Israel)

Zeridium (France)

Absynth

Dave Mac

Deliriant

Glitch

Janx

Killawatt

...local lineup to be announced
Love Project is a gathering for family and friends taking place at then dreamlike utopian venue just outside Caledon.
Camping Options
Bring your tent and setup a campsite with your friends. There is a dedicated camping area and access to this is included in your ticket price.
Alternatively Lotus Lagoon provides an effortless, affordable and safe festival pre-pitched camping space so you can rest easy ⭐️
Easy Solo Sleeper - R450 includes: Nylon Tent, 2x Mattresses with Sheets and Pillows, BYOB (bring your own blankie).
Easy Budget - R650 includes: Nylon Tent, 2x Mattresses with Sheets and Pillows, BYOB (bring your own blankie).
Canvas Budget - R850 includes: Canvas Tent, 2x Mattresses with sheets and pillows, BYOB (bring your own blankie)
Canvas Deluxe - R1250 includes: Canvas Tent, 2x Mattresses with Sheets, Duvet, Pillows and a Cooler Box.
Please bring any spare blankets and clothing you may have. These will be donated to the less fortunate. There will be a collection box at the gate.
Cost:

R350 - Limited

R380 - Early Bird

R350 - Sunday 8am

R500 - Presale outlet/Online

R550 - At the Gate

When: 21 - 22 March, 11am - 4pm
Venue: Utopias, off R406 Greyton
Camping Bookings:

082 961 8504 (Whatsapp)

Bookings@lotuslagoon.co.za

More Info:
Retreat Yourself 2020
Welcome to Retreat Yourself. A wellness festival with a twist. A pop-up village where wellness, music, learning, art and food are fused in a way that is unique to the South African festival landscape. ☀🙌🏾
Treat yourself to a 4 day, 3 night break away from your everyday concerns and pressures. You are invited to curate a weekend schedule to suit your intentions and satisfy your curiosities by choosing from a variety of yoga and movement disciplines, talks and workshops, entertainment and activities.
Retreat Yourself is open to all ages! (Yes, mums and dads, bring your kiddies!) We welcome the curious, those who have just begun the journey into new disciplines as well as the experts to learn, challenge themselves and try new things. 🤗
WHAT CAN YOU EXPECT? 🤸🏿‍♀️
Variety of yoga classes and disciplines (for both adults & kids)

Pilates classes

Meditation workshops and guided sessions

Talks

Sacred Sweat Lodge

The Enchanted Spa boasting a variety of treatments

No cellphone reception

MTB trails & Running trails (10km & 18km)

Cooking masterclasses hosted by top local chefs

Live art

Champagne brunch 🥂

Banquet dinner

Fresh juice & smoothie stands 🍓

Coffee stands

A variety of vegetarian and vegan food vendors

Secret dance floor

Roller disco (for both adults & kids)

Stand up comedy

Live bands & DJ's 🎶

Village Cinema

Kids Club & kids activities

Like-minded souls and much much more...
Venue
The village is built at the foot of the beautiful Riviersonderend Mountain Range, where cell phone reception doesn't exist. With magical forests, graceful streams and abundant green lawns on offer, this conscious festival provides the perfect playground for you to build connections with like-minded souls, nature and yourself. 🌿🏞
Reatreat Yourself intention is to provide a sustainable eventing experience with minimal effect on the resources they make use of.
Retreat Yourself is a platform where festival goers can learn more about the issues at hand and carry this learning forth into their daily lives. They believe in having fun responsibly and consciously enjoying the beautiful world we live in so that those who follow us can do the same.
Please Note: This is a MEAT FREE festival!
Accommodation
Bring your own camping is included in your ticket, but glamping options and cottages can be purchased separately. (These sell out fast)A variety of options are available from the fast selling Thatch Cottages to luxury Bell Tents and already set up dome tents.
View Retreat Yourself accommodation options here
So, if you are looking for a festival experience like no other, an accepting place where you can express yourself freely and a village which offers opportunities to move, dance, learn, love and connect. Look no further, this utopian world exists.
THIS EVENT IS POSTPONED!
If you have purchased any ticket or accommodation for Retreat Yourself 2020, it will be valid for Retreat Yourself 2021, the date of which will be released within 7 days.
Cost:

R550 - Super Early Bird (SOLD OUT)

R700 - Early Bird (SOLD OUT)

R850 - Festival Ticket (Adult)

R500 - Kids Ticket (4-12 years)

When: POSTPONED to March 2021
Venue: Elandskloof Farm, Helderstroom, Western Cape
More Info: Retreat Yourself 2020
GET REAL | Ft. Chemical Surf & Illusionize
After an absolute SHOW STOPPER of a season opener, which saw several thousand revellers grooving the night away amidst thundering bass, the very best in local and international electronic music & a signature world class production you have come to know and love... ARE BACK!
Featuring Brazilian Superstar duo CHEMICAL SURF, ILLUSIONIZE & so much more...
Line Up:
Chemical Surf

Illusionize

Kyle Watson

Headroom

Ryan Murgatroyd

Das Kapital

Portal - ZA

CASTO

Dean Murray

Daryn Steytler
Parking
Safe secure parking will be available at a levy of R100 per vehicle. Your levy is reduced for each passenger in your car, so get car pooling!
Cost:

General Access

R250 - Super Early Bird (SOLD OUT)

R300 - Early Bird

VIP Access

R300 - Super Early Bird

R350 - Early Bird

When: 28 March, 1pm - 1:30am
Venue: Stellenbosch, Western Cape
More Info: GET REAL | Ft. Chemical Surf & Illusionize
April brings the heat as we head outdoors - jam packed with trance and techno beats, April will have you stomping all month!
Euphoric Universe
Happy Ventures SA presents to you ~ EUPHORIC UNIVERSE.
Welcome to 2 days of magical music, dancing and unity. 🎶🎧🎵 Come find yourself and let the frequencies guide to your own euphoric experience.
For the first time in South Africa, HAPPY Ventures SA bring you a renowned artist from Israel 🇮🇱 Let the hype begin!
With 2020 being a new year, we present something fresh & unique. Some of Cape Town's top psychedelic artists, including an exclusive international act of note, all the way from Israel.
Line Up:
Menumas - Pi Music Group 🇮🇱

HEADROOM

Deliriant

Itone

Broken Toy

Dave Mac VS Josh Mac

TigerLili

Roommush

Tune Raider

Fever_Cy ॐ

Jahmanji psy (JHB)

Brontide

Brainstorm Music

Astroform Addict

Ethereal_SA

Cyd-Chain

SKYLAH

GALACTIC TRAX (JHB)
Hold your breath, and prepare for a blissful, majestic playground, where you shall discover true happiness, and get lost within the frequency. Feel the music.
Camping: There will be designated areas for camping. All tents are welcome.
Cost:

R350 - Early Bird

R400 - Phase 1

R450 - Phase 2

R500 - Gate (Cash Only)

R350 - Sunday Funday (From 8am)

When: 4 - 5 April, 10am - 4pm
Venue: Moreson Plaas Malmesbury, N7, Abbotsdale, Malmesbury
More Info: Facebook Event
✧ Vortex ✧ Parallel Universe ✧ 2020 ✧
Traveling through the psychedelic galaxy of our minds we enter a parallel universe.
Join Vortex in a colourful psychedelic trance paradise... 2 nights and 3 days of music and magic…. A journey to a paradigm of connectedness, boundlessness and limitlessness.. to spread LOVE, transform, and evolve.
Line Up:
The Circle of Dreams Riviersonderend is one of the most unique, organic, beautiful, comfortable, magical & user-friendly locations ever found. Again we are honoured that this will be the perfect portal into a parallel universe and will provide us with space to play, dance and love.
THIS EVENT IS POSTPONED
Vortex will also announce information regarding existing ticket holders pending discussions with the ticketing service, Quicket.
Cost:

R500 - Early Bird

R600 - Presale

R700 - Gate (Full Weekend)

R320 - Monday Funday (From 8am)

R500 - Gate (From 4pm 12 April)

When: POSTPONED
Venue: Circle Of Dreams, Riviersonderend
More Info: ✧ Vortex ✧ Parallel Universe ✧ 2020 ✧
Our vision at Vibescout is to provide the most relevant, current and comprehensive information.
If you feel we've missed something amazing or have any suggestions regarding our system, we would love to hear from you! Contact: info (at) vibescout.com