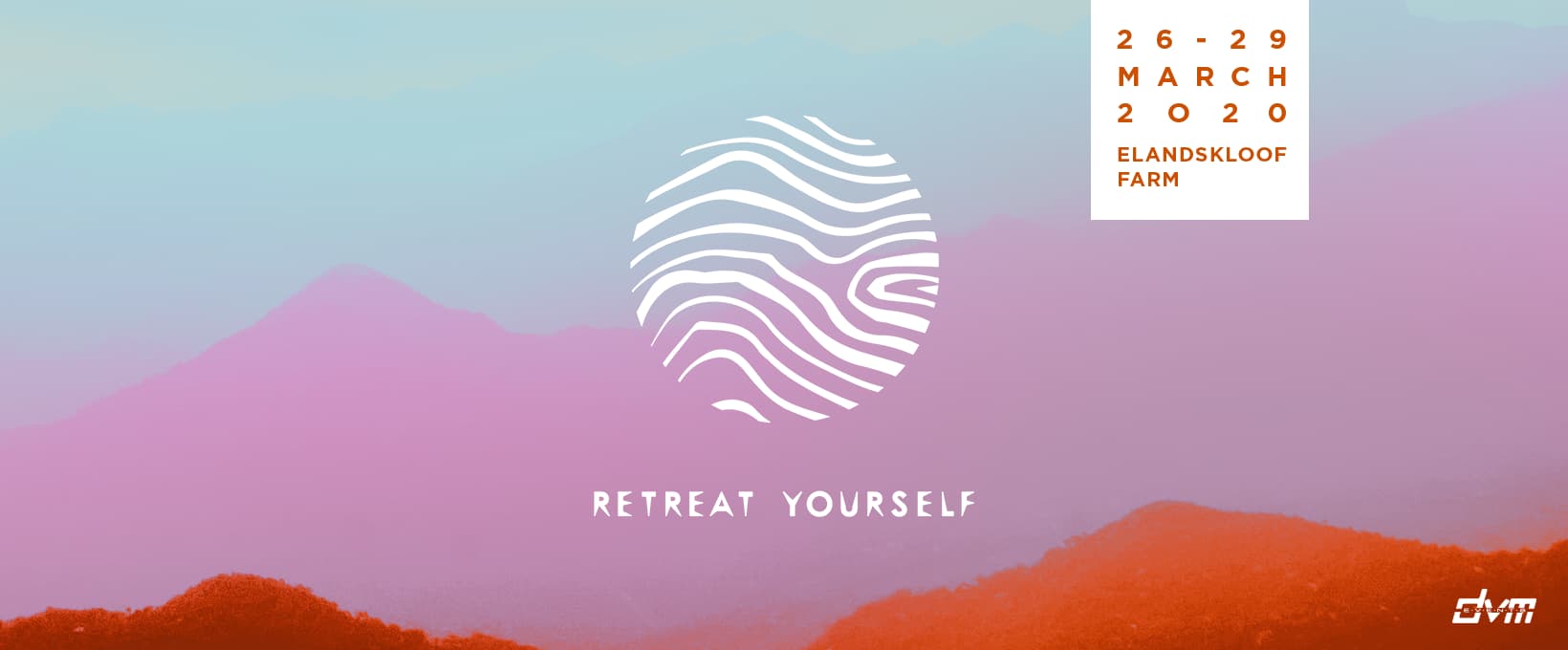 Retreat Yourself 2020 | Tickets, Classes & Festival Info
☀ March means one thing, it's time for Retreat Yourself! All the festival info - from the lineup to what to pack - we've got you covered ☀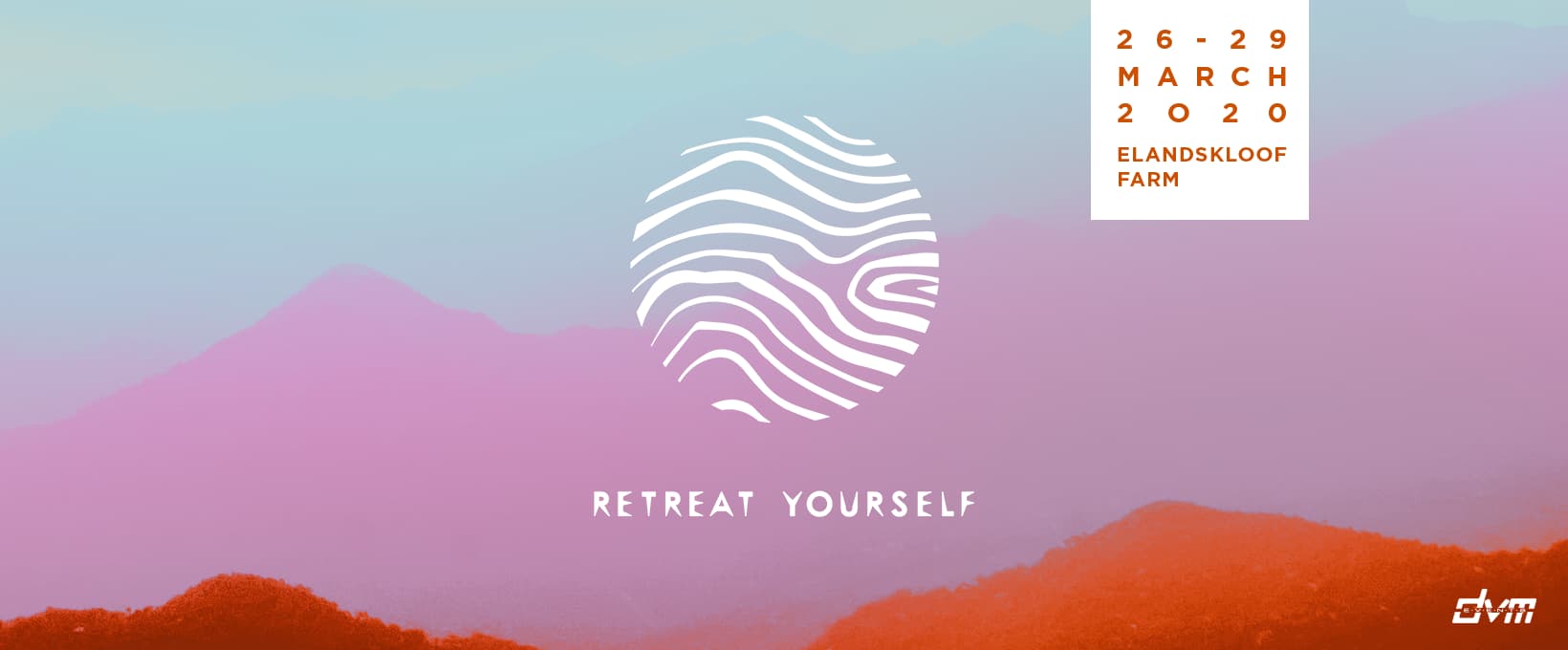 Retreat Yourself 2020 | Tickets, Classes & Festival Info
☀ March means one thing, it's time for Retreat Yourself! All the festival info - from the lineup to what to pack - we've got you covered ☀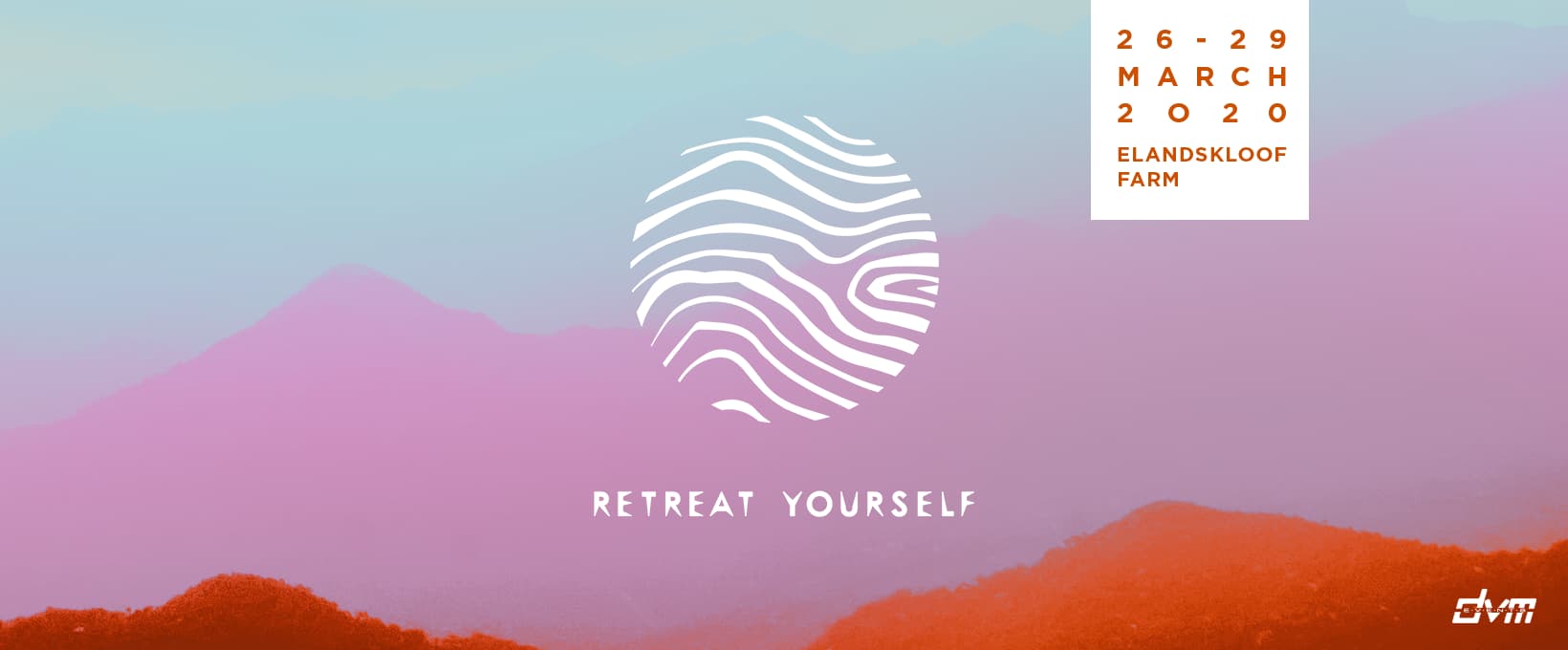 Retreat Yourself 2020 | Tickets, Classes & Festival Info
☀ March means one thing, it's time for Retreat Yourself! All the festival info - from the lineup to what to pack - we've got you covered ☀
A WELLNESS FESTIVAL WITH A TWIST!
Welcome to Retreat Yourself - a festival where wellness and music are fused in a way that has never been done before in South Africa. This conscious festival celebrates yoga and movement, music, learning, food and drink, all with the aim of encouraging retreaters to enjoy a balanced experience, whatever that may mean to you...
General Info
The Retreat Yourself Village can be found at the foot of the beautiful Riversonderend Mountain Range, where cell phone reception doesn't exist!
With magical forests, graceful streams and abundant green lawns on offer, you can enjoy peaceful tranquility while walking in the mountains or relaxing under a shady tree.
Retreat Yourself is cashless! You will receive your cashless wristband upon arrival at the festival. You'll have the ability to top up your cashless wristband using cash or credit card at the event. However, no signal at the venue means that the number of credit card facilities will be limited – we recommend bringing cash.
Please Note: Elandskloof has no reception allowing you to fully immerse yourself in the presence of nature.
When: 26 - 29 March 2020
Where: Only 20km outside of Greyton, Elandskloof Farm is an hour and a half drive from Cape Town (taking the N2).

Elandskloof Farm Cottages

📍GPS 34° 02' 31" S, 19° 24' 04.5" E

More Info:
Tickets
All tickets include free general camping, if you would like to select your camping options or upgrade have a look at the Camping options below.
Cost:

Super Early Bird Ticket - R550 (SOLD OUT)

Early Bird Ticket - R700

Standard Ticket - R850

Kids Tickets (4-12 years old) - R500

For Ticket Queries:

hello@retreatyourself.co.za
Tickets are available Online
🎒What to Pack
Packing for any trip can leave you feeling anxious that you are going to forget something, use our checklist to ensure you have everything you need.
Sunscreen and lip balm

Warm clothing (the weather can change in an instant)

A torch

Camping Supplies; tent, sleeping bag, bedding.

Toiletries; dry shampoo, toothpaste, wet wipes, deodorant.

Inflatables

Mobile power bank + charging cable

Your yoga mate

A good attitude

A hat (To protect you from harmful UV rays)

Swimming costume & towel
Camping Options
The general camping sites are included in your ticket price, but if you are after the exclusive privacy of the outdoors there is a variety of options available to suite your camping style.
Glamping bookings and festival tickets are available from the RY Ticket Shop.
Vinyl Tent (Sleeps 2)
Each Vinyl tent includes: 2 x Single mattresses. Does not include bedding or event tickets!
Price: R1000 | 2 pp sharing
Dome Tent (Sleeps2)
Each Dome tent includes: 2 x Single Mattresses with bedding, 2 x Towels, Light. Does not include event tickets!
Price:

R2200 for 2 sharing (Unshaded)

R2800 for 2 sharing (Shaded)
Bell Tent (Sleeps 2)
Each Basic Bell tent includes: 2 x raised single beds or king bed with cotton percale, 2 x towels, bed side lamp, electricity, coffee table, carpet. Does not include event tickets!
Price:

2 Single Beds – R3600 for 2 sharing

1 Double Bed – R3800 for 2 sharing

+ R1200 - Shaded Bell Tent
Luxury Bell Tent (Sleeps 2/4)
Luxury Bell tents include: raised beds with bedding and linen, towels, bed side tables, rug and door mat, electricity, chairs, decor (bunting, flowers/pot plant, welcome box). Does not include event tickets!
Price:

2 Single Beds – R4600 for 2 sharing

1 Double Bed – R4800 for 2 sharing
Riverside Cottages (Sleeps 2/6)
The Riverside Cottages include: bed(s) with linen, self-catering kitchen, bathroom(s), living area, patio (6 sleeper only).
Price:

2 Sleeper – R3500 (SOLD OUT)

6 Sleeper – R8200 (SOLD OUT)
Thatch Cottages (Sleeps 2/4/6/7)
The Thatch Cottages include: bed(s) with linen, self-catering kitchen, bathroom(s), living area, patio.
Price:

2 Sleeper – R3500 (SOLD OUT)

4 Sleeper – R6000 (SOLD OUT)

6 Sleeper – R8200 (SOLD OUT)
What can I expect?
The intention of Retreat Yourself is to provide a sustainable eventing experience with minimal effect on the resources they make use of.
Activities
Variety of yoga classes and disciplines

Pilates classes

Meditation workshops and guided sessions

Talkshops

Spa treatments

No cellphone reception 📵

MTB trails

Cooking masterclass

Art gallery & live art

Champagne brunch

Banquet dinner

Fresh juice & smoothie stands

Coffee stands

A variety of vegetarian and vegan food vendors

Secret dance floor

Roller boogie rink

Stand up comedy evening

Live bands

Outdoor Cinema

Kids zone & kids activities

And much much more...
While the sun sets, the village lights come to life, embracing the evening sky. Continue your adventure by refuelling at the evening banquet set under the trees.
Or maybe you want to try on a pair of roller skates and get your boogie on at the roller disco before finding your way to the secret dance floor.
Your experience is exactly what you want it to be.
Why meat free?
With livestock production being one of the leading causes responsible for global greenhouse emissions and deforestation, Retreat Yourself is meat-free. Please support us as we take on this initiative in our efforts to provide an experience which is sustainable and truly free from violence.
The market offers many delicious vegetarian and vegan options so if you are usually a meat eater, welcome to something different and explore some new food options.
Hope to see you soon
Retreat Yourself is open to anyone and everyone of all ages! They welcome the curious, beginners and even the expert yogis to learn, challenge themselves and try new things.
Escape your day to day and gift yourself the time to break away, treat your mind, body and soul to fresh air, connection, self discovery and fun.
Our vision at Vibescout is to provide the most relevant, current and comprehensive information.
If you feel we've missed something amazing or have any suggestions regarding our system, we would love to hear from you! Contact: info (at) vibescout.com