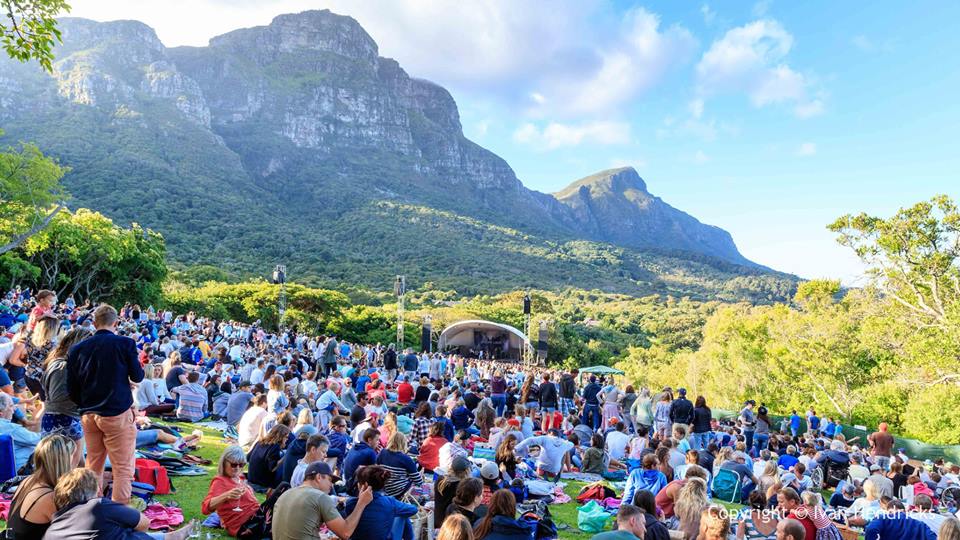 Kirstenbosch Summer Concerts 2017/2018 | Lineup & Ticket Info
The lineup for Kirstenbosch Summer SunsetConcerts for 2017/2018 is here & it's looking hotter than ever! Take a look at the entire lineup, ticket prices & more!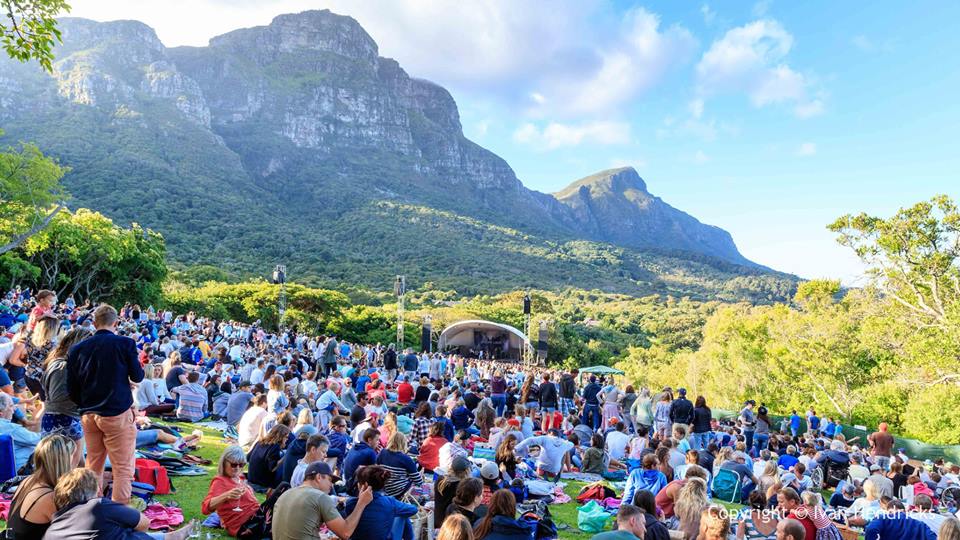 Kirstenbosch Summer Concerts 2017/2018 | Lineup & Ticket Info
The lineup for Kirstenbosch Summer SunsetConcerts for 2017/2018 is here & it's looking hotter than ever! Take a look at the entire lineup, ticket prices & more!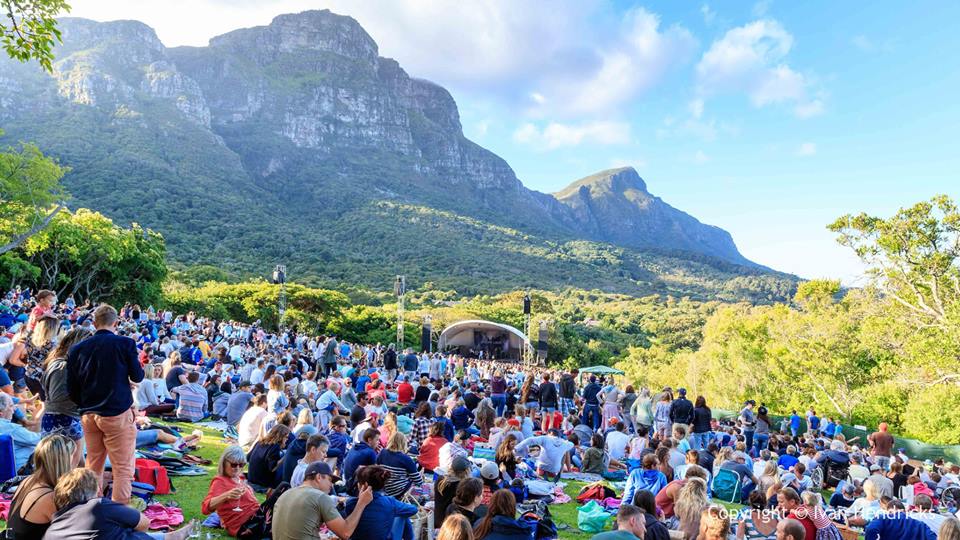 Kirstenbosch Summer Concerts 2017/2018 | Lineup & Ticket Info
The lineup for Kirstenbosch Summer SunsetConcerts for 2017/2018 is here & it's looking hotter than ever! Take a look at the entire lineup, ticket prices & more!
The annual Kirstenbosch Summer Concerts lineup for 2017 and 2018 has just been released and we're just as excited about it as you are! With three international acts and a handful of local talent taking to the stage, this summer is going to sizzling!
The talented Yusuf Cat Stevens will be kickstart the concerts on 11 November 2017 and the vibe will continue right up to the 1st of April 2018.
So if you're looking to make your summer the hottest it's ever been, take a look at the impressive lineup below!
Lineup and Ticket Info
If you're looking to make your summer the hottest it's ever been, take a look at the impressive lineup below!
If you're anything like us, you'll want a detailed look into the artists taking to the stage this summer. So to answer all your burning questions, we've got a comprehensive look into the lives of each act below. You're welcome.
Yusuf Cat Stevens | 11 & 12 Nov
Yusuf Islam (born Steven Demetre Georgiou, 21 July 1948), commonly known by his former stage name Cat Stevens, is a British singer-songwriter and multi-instrumentalist.
His 1967 debut album reached the top 10 in the UK, and the album's title song "Matthew and Son" charted at number 2 on the UK Singles Chart.
Ismaël Lo | 19 Nov
Ismaël Lô (also known as Ismaël Lo or Ismaïla Lô ) is a Senegalese musician. He was born in Dogondoutchi in Niger on 30 August 1956 to a Senegalese father and a Nigerian mother.
In the 1970s, Lo studied at the School of Art in Dakar. He is talented, versatile singer and artist, and besides his singing abilities. To add to his talent, he also plays the guitar and the harmonica.
Zakes Bantwini | 26 Nov
Zakes Bantwini is a South African dance music and kwaito artist and music producer. He is best known as the man who discovered kwaito sensation L'vovo Derrango and for his collaborations with DJ Black Coffee.
He is also known for his song "Clap your Hands from his album Love, Light and Music. Other featured tracks from the album include Bum Bum and Wasting my Time.
Mi Casa | 3 Dec
Mi Casa is an award winning South African band that formed in 2010 with a signature sound that enabled them to reach a global audience.
The band consists of three members, Dr. Duda (producer) and pianist, J'Something (vocalist and guitarist), and Mo-T (trumpeter). The band was formed in early 2011 in Johannesburg when all three future members were at a night lounge and decided to perform together.
Texas | 8 Dec
Texas are a Scottish pop rock band from Glasgow. They were founded in 1986 by Johnny McElhone (formerly of the bands Altered Images and Hipsway) and Sharleen Spiteri on lead vocals.
Texas made their performing debut in March 1988 at the University of Dundee. They took their name from the 1984 Wim Wenders movie Paris, Texas. The band released their debut album Southside in 1989, along with the debut single "I Don't Want a Lover" which was an international hit, reaching the top ten in the UK and other high charting positions in Europe.
Mango Groove | 23 Dec
Mango Groove is an 11 piece Afropop group formed in 1984 in Johannesburg, South Africa by John Leyden and fronted by lead singer Claire Johnston.
They have sold more than 1.5 million albums in South Africa alone, mostly with popular hits like "Dance Some More", "Special Star", "Hometalk" and "Nice To See You".
Goldfish & Hot Water | 31 Dec - 1 Jan
GoldFish returns to their favourite venue in the world to send off 2017 in true fishy style: With Hot Water who blending dance-inducing African rhythms and melodies with uplifting folk, rock and pop, Hot Water weaves a tapestry that is accessible and sought after across the world.
Go and see in the New Year with GoldFish as they take you through all the amazing new music from their new album "Late Night People" out 6 October 2017. Which will just be enough time to come to love the new music as much as the well known Fishy tunes.
Freshly Ground | 1 Jan
Freshlyground was formed in early 2002, and is made up of seven talented and diverse musicians from South Africa, Mozambique and Zimbabwe.
Freshlyground's musical style blends elements of traditional South African music (such as
Prime Circle | 7 January
South African rock band, Prime Circle has released six studio albums to date and achieved multi-platinum-selling status in South Africa.
After notching up six studio albums, several chart-topping singles, a string of awards and countless sold-out gigs; they are also making strong inroads into the European market.
The Parlotones | 14 Jan
The Parlotones are a South African indie rock band from Johannesburg. Formed in 1998, the group consists of Kahn Morbee (vocals and rhythm guitar), Paul Hodgson (lead guitar), Glenn Hodgson (bass guitar, keyboards and backing vocals), and Neil Pauw (drums and percussion).
The Parlotones' early sound was rooted brit rock, but eventually grew to incorporate a wider spectrum of musical genres. The lyrics focus on personal themes, of love and everyday life, paired with catchy melodies that engage their audience.
Fokofpolisiekar | 21 Jan
Fokofpolisiekar is an Afrikaans alternative rock band from Bellville. They are also commonly known simply as Polisiekar or FPK.
The Soil | 28 Jan
Meet The Soil: a 4-member acapella singing group whose music can best be described as 'Kasi Soul'. The Soil strives to fuse their voices to deliver melodic and harmonious messages that are aimed at uplifting and healing souls all around the world.
The Vamps | 2 Feb
The band was almost entirely formed via social media. Guitarist James McVey (19) found vocalist Brad Simpson (18) on YouTube. They then met drummer Tristan Evans (19) via Facebook and Connor Ball (17), the bass player, through a mutual pal.
Their latest single, Last Night, follows the hits Can We Dance and Wild Heart. All three tracks are featured on their debut album Meet The Vamps.
Beatenberg / Alice Phoebe Lou | 4 Feb
Beatenberg is a fresh new face in pop music from South Africa. Or rather, three faces, handsome and young and intelligent. The faces are of Matthew Field, who also has a beautiful voice and plays the guitar, Ross Dorkin, who has beautiful hands that play the bass, and Robin Brink, who has a beautiful life-force and plays the drums like a nutcase.
Alice Phoebe Lou's fiercely independent approach to her music has given the singer songwriter a creative confidence that shines through in her captivating vocals and stripped back music. Having developed her bluesy, folk sound busking on the streets of Berlin, Alice has caught the ears of a community of music lovers the world over with her honest storytelling and raw, beautiful voice.
The Cape Town Philharmonic Orchestra | 11 Feb
The Cape Town Philharmonic Youth Orchestra was launched in 2004 as part of the Cape Town Philharmonic Orchestra's development and transformation plan and is a vibrant ensemble sought after in Cape Town for corporate gigs and concerts.
Lira | 25 Feb
LIRA is a multi-platinum award winning South African Singer/Songwriter.
She has graced the covers of numerous fashion & lifestyle magazines & won a multitude of accolades from The South African Music Awards, MTV Africa Awards, Channel O Awards, Metro FM & MOJO Awards as well as Glamour Magazine South Africa's 2008 "Woman of the Year."
Goodluck / The Kiffness | 4 March
GoodLuck are BEYOND excited to announce their very first performance at the Kirstenbosch Sunday Summer Series with friends The Kiffness.
The band have been waiting for many years to be billed on this lineup and the concert will be like nothing you have ever seen before from GoodLuck.
The Christians (UK) | 11 March
Garry Christian, the only original member of The Christians, with his distinctive soulful voice heads up the band with the multi-talented Joey Ankrah on lead guitar/vocals, the backbone of the group Neil Griffiths on acoustic guitar/vocals and their very own keyboard wizard Mike Triggs.
The band are fortunate to have some hugely talented guys sharing drum and bass duties, Craig Connet & Lionel Duke on drums and Bobby Kewley Jnr & YoYo Buys on bass guitar.
Jeremy Loops | 18 March
Juxtaposing booming city rhythms with lilting folk, Jeremy Loops perfectly captures the duality of his South African life.
The extremes aren't new to the singer, who by day travels to the furthest corners of Africa to battle deforestation through his organization, Greenpop, and by night resumes as raconteur for raucous fans around the world.
Petite Noir (BEL) / Slow Jack | 21 March
Yannick Ilunga (born August 24, 1990), better known by his stage name Petite Noir, is a songwriter, musician, and record producer. His debut extended play The King of Anxiety was released in January 2015 and his debut studio album La vie est belle / Life Is Beautiful was released in September of the same year via Domino Records' Double Six Imprint.
A product of the coastal city of Cape Town South Africa, where everything is perceived to happen at its own leisurely place, the city's special vibrations filters through the unique sound of Slow Jack. Drawing their inspiration from their surrounds, the music and lyrics speak of abundance, hardship and everyday life that affects us all.
Dan Patlansky / Albert Frost | 28 March
Dan Patlansky is one of the most renowned and fiery blues artists in the southern hemisphere and one of the greatest we've ever seen.
Albert Frost is a familiar and respected feature of the South African blues-rock music scene. For the past two decades, the energetic performances of this accomplished guitarist have dazzled audiences as he deftly alternates between rhythm and lead, while showcasing acoustic and electric guitars.
There you have it, the full lineup this summer's sizzling concerts at Kirstenbosch Gardens. Now all you have to do is buy your tickets, pack a picnic, grab some mates and let the summer role in.
Our vision at Vibescout is to provide the most relevant, current and comprehensive information.
If you feel we've missed something amazing or have any suggestions regarding our system, we would love to hear from you! Contact: info (at) vibescout.com