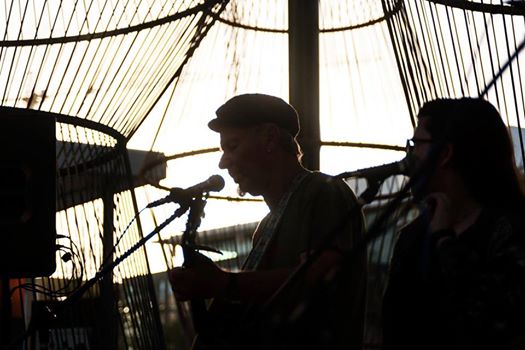 Century City Natural Goods Market
7th Dec, 02:00 pm
2 months ago
It's the last chance to enjoy our popular summer night market for the year this Friday 7th December at the new Century City Square, which is situated at the Century City Conference Centre in the Bridgeway Precinct.
The weather forecast has changed and the it looks like it will be clearing up for the market, however if it does rain, the show must go on and we will have you covered with stretch tents.
As always, we love to entertain you while you shop, eat and drink, and this month we welcome back 'Dax Butler' and 'The Porchlights'.
Music starts at 4pm and for something completely different there will be very large choir featured in between the bands to get everyone into the holiday spirit.
In the spirit of summer, there will be loads ice cold draft beer, craft beer and chilled bubbly, pink G&T's as well as organic wine and cider. All washed down with a stunning variety of eats from different food stalls. And if you have a sweet tooth yummy cakes and bakes, pancakes and ice cream.
We are looking forward to seeing you all on the Square, 4 – 9pm perfectly timed to pop in on your way home from work
With convenient undercover parking and a one of a kind setting – this is not to be missed!
We will then be taking a break till February until we are back with our next night market.
Location: The Square, Bridgeway Century City.
1. Take the Table Bay Boulevard/N1 Freeway, heading east
2. Continue on Table Bay Boulevard/N1 until Sable Road/Exit 10
3. At the traffic lights at the top of the exit, turn left into Sable Road
4. Continue on Sable Road until it turns right and becomes Ratanga Road
5. Turn right at the first set of traffic lights into Century Boulevard
6. At the roundabout, take the 3rd exit onto Bridgeway
7. Continue straight to the next roundabout and take the second exit
8. You will now be parallel to Sable road, continue straight to the end of the road and turn left
9. Continue straight to the next roundabout and take the first exit to access the parking garage. There is ample and secure parking, follow the parking signs and marshals to P2 parking.
Contact & Enquiries:
Email: naturalgoodsmarket@gmail.com
Tel/Fax: 021 531 2173
SHOW MORE