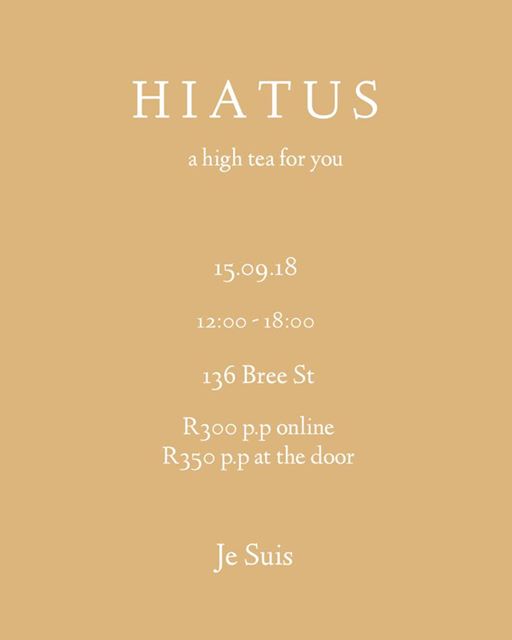 Je Suis
15th Sep, 10:00 am
2 months ago
H I A T U S - a pause or break in continuity in a sequence or activity.
A high tea for you
Our intention is to facilitate a conscious movement of daily habitual activities, Tea is connected to mindfulness and making the now our primary focus.
Today we live in such a fast paced society, we are constantly immersed in devices and rushing from one place to the next. Many of us have lost the ability to feel grounded and remember how to be truly present in the moment. Mindful tea drinking is embedded within that notion
Our relationship with Tea is a central one that reflects our attitudes towards ourselves and environment.
Come and join as we celebrate the present with some Live Jazz, treats and Lady Bonin's Tea. All included in the ticket.
An Ode to being present.
SHOW MORE