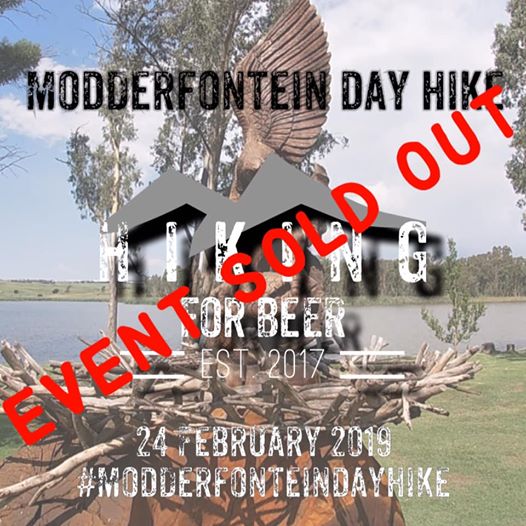 Hiking for Beer
24th Feb, 05:30 am
3 months ago
Event SOLD OUT.
————————-
Distance:+- 6km
Duration: +-2.5hours (Depending on the group fitness).
Degrees of difficulty: Easy
The hike will start at 7:30am
(It's a hot summer, hence the earlier start)
For this hike, we decided to donate proceeds from ticket sales, and any additional donations to the The Flight Centre Foundation.
Their biggest project currently is a whole school project at Qhobosheane Primary School in Soweto.
They plan to build a library at the school.
Costs:
R85 per adult
R65 per child (under 18)
This includes the following;
- Your entrance fee to the reserve;
- A guided hike;
- A number of animals including steenbok, reedbuck, duiker & over 250 bird species
- Access to the picnic area where that ice cold post hike beer will be waiting for you.
Get your tickets here:
https://www.quicket.co.za/events/65547-modderfontein-day-hike/
Alternatively send an email to info@hikingforbeer.co.za we will send you details regarding payment, as well as the meeting point.
*Regrettably no pets allowed
SHOW MORE