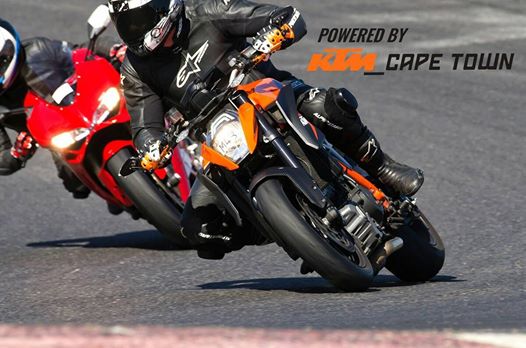 CapeFuel.co.za
15th Feb, 07:00 am
8 days ago
WPMC ADVANCED MOTORCYCLE TRACK SCHOOL POWERED BY KTM CAPE TOWN
Killarney International Raceway will host a Motorcycle Track School from 9:00am to 2:00pm on Saturday 15 February at the New Pits Complex, for riders wishing to improve their skill-set with input from experienced road and racing instructors, as well as superbike enthusiasts who feel that is no longer safe to ride these bikes on the public roads in the manner they were intended to be ridden.
Riders will be seeded into three groups – Beginner, Medium and Fast. Full riding gear is required for all riders except those in the Beginner group, where basic gear (helmet, jacket, boots and gloves) is acceptable.
You'll have to show a valid motorcycle riding licence and motorcycles with very loud exhausts may be subjected to random decibel level testing.
The cost is R580 per rider; please note there are no card facilities available. Entries will be open from 8:00am to 8:55pm on the day at the New Pits Complex, and there will be a compulsory riders' briefing at 9:00am.
Thereafter, track time will be from 9:30am to 1:30pm, in 20 minute sessions.
Entry for spectators is free and the New Pits Lounge restaurant will be open for light meals, takeaways and refreshments.
For further information contact Wayne Arendse at Wanero.Arendse@trnsnet.net or on WhatsApp at 071 866 8399, or David Enticott on 072 611 2327.
SHOW MORE