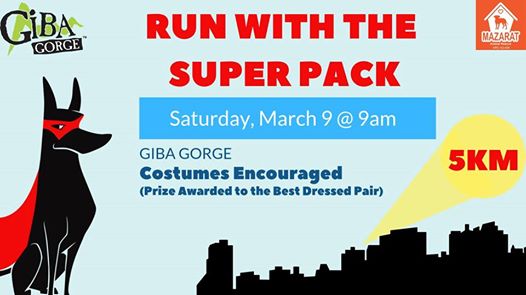 Mazarat Animal Rescue NPO 162-698
9th Mar, 07:00 am
10 days ago
Run With The Super Pack is a 5KM course that you and your dog can run or walk together whilst having fun & dressing up. This is to raise funds for Mazarat Animal Rescue; an organisation that is pro quality life & a safe haven for rescue animals.
Entrance: R50 per person & dog couple
R20 per extra or single dog or person
Pre tickets can be bought by EFT & you will receive an email confirmation ticket.
Park entry: R10 per person (pay at the gate)
Banking details: Mazarat Animal Rescue
Standard Bank
Kloof Branch
Branch Code: 04 55 26
Acc No: 051 952 769
Ref: Superdog & your email address
Email POP mazaratrescue@gmail.com
SHOW MORE