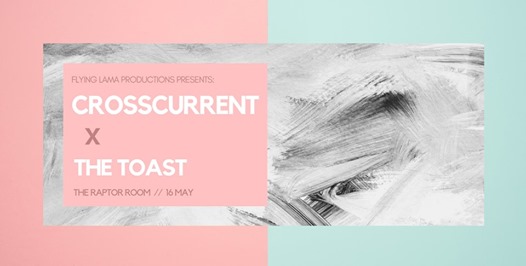 Crosscurrent
16th May, 05:30 pm
11 days ago
Flying Llama Productions presents Crosscurrent ft. The Toast at Raptor Room
Former SAMA-winning outfit The Toast, alongside the refreshingly catchy Crosscurrent will be performing at the rapidly growing Raptor Room in Cape Town .
Crosscurrent is a three-piece independent genre blending band that will get everyone to their feet within the first chord. With a successful innings in the festival season in 2019 (having played at both highly esteemed Up the Creek Music Festival as well as Saggy Stone), Crosscurrent are ready to bring their festival sound to an intimate audience.
The Toast manage to portray a mix of proudly local cultures at the same time introducing completely new sounds to the audience. They're here for a good time, a long time and to serve a toast to the world.
SHOW MORE