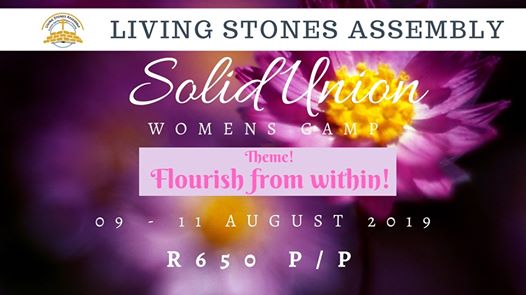 Living Stones Assembly
9th Aug, 12:00 pm
15 days ago
YOU ARE INVITED!
Solid Union is a community of women who aim to support and care for one another without boundaries. Our 2nd annual women's camp will be all about Flourishing from within.
Living Stone Assembly is our spiritual home!
Invite your lady friend, sister, mother and daughter to be part of this Divine event.