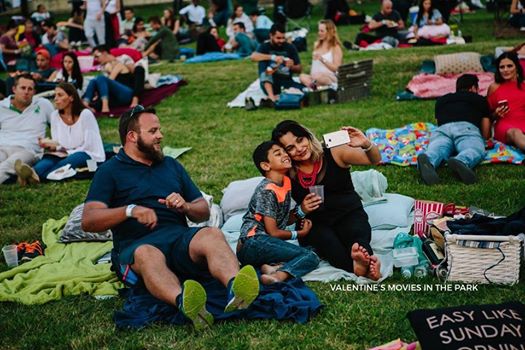 Picnics in The Park
17th Feb, 10:00 am
a month ago
Lay out your blanket, unroll your butcher paper, unwrap your spread and enjoy a Picnic in the Park!
It's our fourth annual "Movies in the Park" for Valentines and to celebrate, this year is themed "Valentines Red Carpet by #PiP"
The prize for best dressed is a Hot Air Balloon Safari for two!!
Arrive as a character from your favorite Film, celebrate the 80's, the Naughties and so many more and arrive in Style!
12:00 Venue Open
12:30 Film 1 - Shrek 2001
14:30 Film 2 - 40 First Dates 2004
16:30 Film 3 - Dirty Dancing 1987
18:30 Film 4 - PS I Love You 2007
20:30 Venue Close
*Times might change.
***The event is open to all ages.
TICKETS ARE LIMITED AND INCLUDE:
- Parking
- Access to all films
The event will consist of a themed Picnic, with activities, Food Vendors and The #PiP Bar. Just bring yourself and a picnic basket, or purchase from our vendors and sit back, relax and enjoy a day in the Park!
Please visit our FAQ for Do's and Dont's and what you can bring with you: http://www.picnicsinthepark.co/faq/
The "Picnics in the Park" Series is a compilation of themed picnics, held annually, aimed at communities and families. Each event is designed to provide a multi-sensory day by utilising the five senses of sight, sound, taste, smell and touch, therefor delivering a more memorable and creative experience for event attendees.
http://www.picnicsinthepark.co/
SHOW MORE