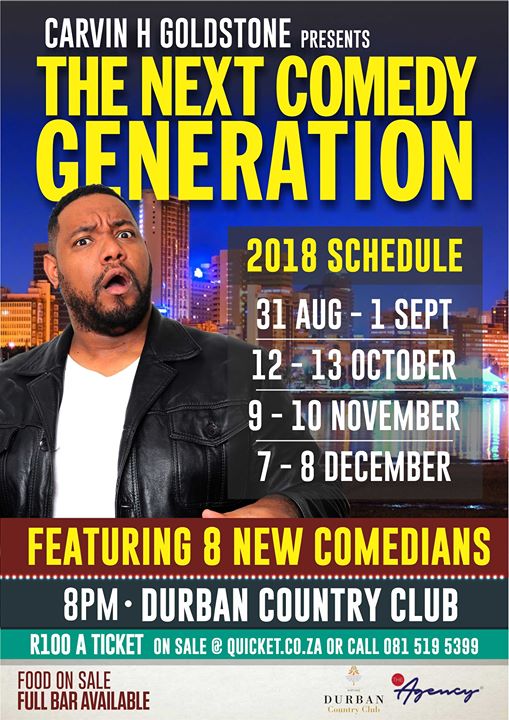 Carvin H Goldstone - the Comedian
12th Oct, 06:15 pm
10 days ago
Durbans biggest international comedy export returns home to host some of the funniest young comics in South Africa over a series of comedy shows at the Durban Country Club.
The show titled Next Comedy Generation will showcase different comedy styles and fresh comedy from tomorrows comedy stars.
The shows also feature big SA comics in Durban to be a part of the Next Geb experience.
Early booking is essential as tickets are limited to 150 per night.
Feel free to contact 0815195399 for details.