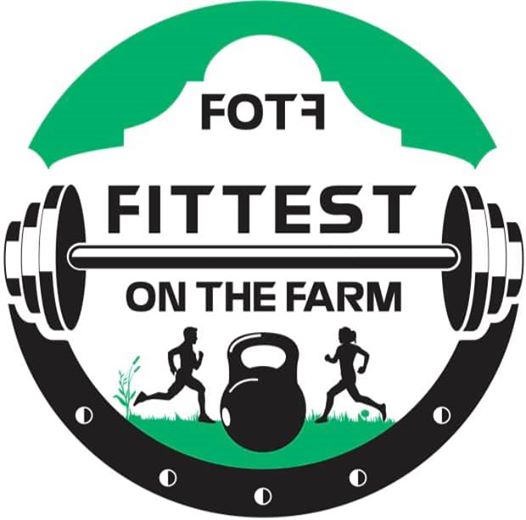 Actions2Victory Real Fitness
6th Jul, 06:30 am
15 days ago
New Logo, new Farm.
Another chance to show who will be the Fittest On The Farm!!!
We are excited to announce that the 4th FOTF Cross Training event will take place on Saturday the 6th of July 2019 at the Stunningly Beautiful Nederburg Wine Estate just outside Paarl.
In line with our goals it will once again be a fun beginner to intermediate competition with some innovative divisions to cater for all fitness levels.....male or female....young or old...serious or fun!!!
The 5 divisions will be:
1. RX Male Pairs
2. RX Female Pairs (Must be minimum 4 teams to have a podium)
3. Junior optional Pairs(M/M, M/F or F/F) Scaled (13 - 18) Growing FUN!!
4. Masters Mixed Pairs Scaled ( 35+ ) Ballies Still Got It!
5. Scaled Male / Male / Female (3 On Team)
This will be a half day competition including 3 functional fitness workouts with weather determining if all workouts will be indoors or not. Be ready to expect the unexpected as always with FOTF events!
To encourage family and friends to also live the fit and healthy lifestyle we combined the Cross Training event with a FOTF Trail Run. While participants are taking part in the Cross Training competition family and friends will have the option to do a 3km, 5km or 10km Trail Run.
* Please note that the run will be a separate event and is not part of the Cross Training Event. Entries to the run will be separate from the Cross Training entries.
The run will meander through the beautiful vineyards at Nederburg and neighboring farms.
Do bring your family and friends along for moral support or to help carry you home after the three workouts on the day. They can do the (moderately tough) trail run and then enjoy the wines, beers and 28Black infused drinks on offer while supporting your efforts and sampling some well deserved chow!
Event Info:
Start - 8am
Cost - R500 per team (RX, Masters, Jrs)
- R750 per team for Scaled M/M/F
Prize Giving - Run, after the last 10km runners are back, Cross Training - 15:30
* Wine, Craft Beer and Food Stalls will be available. 🍷🍻🍗
GIVING YOU THE ACTIONS YOU NEED TO GAIN VICTORY THROUGH REAL FITNESS!!
SHOW MORE