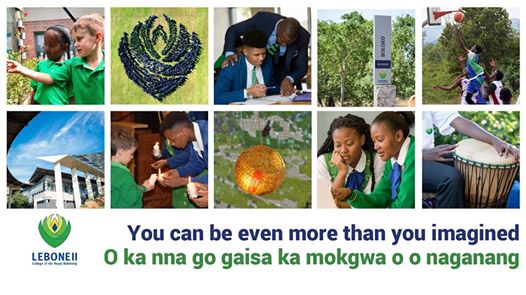 Lebone II - College of the Royal Bafokeng
14th Jun, 07:00 am
13 days ago
[JOIN OUR LEBONE FAMILY]
Take your first step towards an inspiring education opportunity!
Lebone II is a truly African and leading independent school with a unique approach to education and a sincere belief that through education everyone can attain greatness.
Choose Lebone's innovative and creative environment in which to learn and grow. Here, every child is known and taken care of, and we promote academic excellence as well as holistic development, with a comprehensive cultural, sporting, community and international programme.
Lebone's second round of applications for 2020 closes on 14 June 2019. PLEASE NOTE: AVAILABILITY FOR GRADES 5 to 12 ONLY.
More information can be found at https://www.lebonecollege.co.za/pages/admissions
SHOW MORE