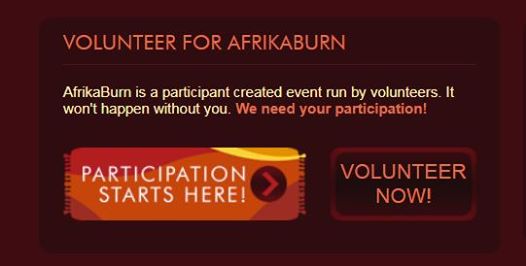 Volunteers at AfrikaBurn
15th Feb, 08:00 am
8 days ago
February is a rocking month, and we're excited to be spending a day with YOU! 15 February is the date, and the activities are abundant!
Join us as we:
** Paint epic signs for our new Coffee Station at Chillaz
** Create an Africa art installation for our Kids Corner at Chillaz
** Make Service Flags
** Make MOOP Bags (If you have ties to contribute to this awesome new SWAG factor, bring them!!)
We are excited to be sharing the space again with our amazing Hack-A-Thon troopers.
To get more involved, connect with us at volunteers@afrikaburn.com
SHOW MORE