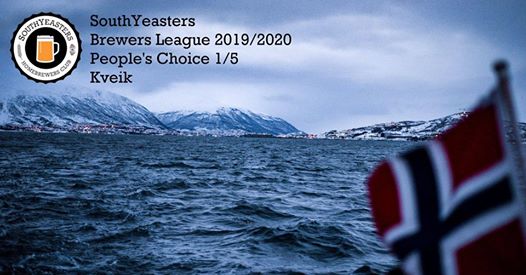 SouthYeasters Homebrewers Club
13th Jun, 05:30 pm
13 days ago
The first People's Choice competition of the SouthYeasters 2019/2020 Brewers League will be held during the June SY club meeting.
Entries for this competition must be brewed with Kveik yeast.
Date and location: Thursday 13 June, at ACBC.
Entries:
All paid up SouthYeasters members will soon be receiving free entries into the completion.
Already signed up (as at 19-05-17)? A ticket should have been sent to the e-mail address provided during sign-up.
Still planning on signing up? We will send out additional People's Choice tickets each week, or feel free to e-mail competitions@southyeasters.co.za to get yours sooner.
Questions? Please e-mail competitions@southyeasters.co.za, or post on this event, and we'll gladly try to assist :)
Non-members are also welcome to enter :) and can purchase tickets through Quicket (https://qkt.io/PeoplesChoiceKveik).
SHOW MORE