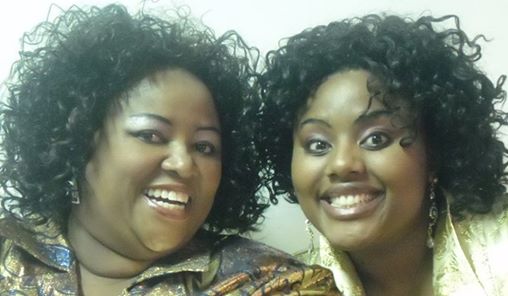 The Jazzy Rainbow
22nd Feb, 05:00 pm
24 days ago
Thulile Zama and Pinkie Mtshali will put a swing in the series of Blues meet Jazz concept, while they are accompanied by a three piece live band and also feature a special guest on guitar.
Thulile Zama Holds a BA (Music) from UKZN and is the lead vocalist of successful all female contemporary jazz band Heels Over Head (best contemporary jazz nominees SAMA - 2011). This versatile vocalist brings a wide repertoire that ranges from Jazz to Covers, to Afro effortlessly. She is well known in the jazz circuit and a well-loved vocalist in Durban. She is comfortable appearing as solo or duo, trio, four or five piece band. Her talents have taken her to Hamburg and Berlin in Germany.Thulile has loads of experience for her age, plenty of passion for music and the performing arts. Thulile has done performances for Bona Magazine, Weekend Live
(SABC 2), SAB, Top Billing (SABC 3), HIVAN, Camel, Glenfiddich and countless events companies and institutions. She was a nominee (Arts, Culture and Heritage) in the 2013 Feather awards.
Umlazi born soul - songstress Pinkie Mtshali, well known to the music circles as a Durban Diva - a singer with a flexible vocal range and a huge repertoire from African, Classics, Blues, Pop, Rock, Jazz Spiritual and Disco music. She sings with different bands, orchestras and cabaret shows with different musicians. She has toured South Africa, America, Europe and Germany with different shows and concerts as well as singing at high profiled corporate events for heads of state, including the late First South African black president Nelson Mandela.
David Smith - piano
Lee Ngidi - bass
Rebekah Doty - drums
entrance 7pm, entrance fee 100 Rand, students 50 Rand with a valid id
SHOW MORE