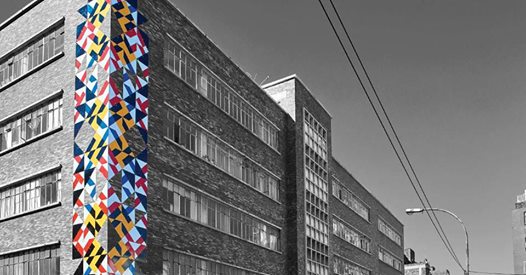 August House
10th Mar, 08:30 am
2 months ago
INVITATION
Join us for what always presents as a highlight on the fringe Joburg art scene. August House urban art hub will open its doors to more than 50 artists exhibiting in their private studios for the day.
Buy art directly from artists; INVEST IN ART, Invest in People.
Full artists list below.
'With a 14 year history in Joburgs art scene, August House is a legendary five storey, classic 1940's industrial building in Doornfontein, housing in private studio's the largest community of pan African fine artists under one roof; emerging to some of the countries most established and well known' .
SUNDAY 10 March 10:30 - 16:00
PARTICIPATING ARTISTS : -
UPPER GROUND STUDIOS
Olwethu de Vos (Curator and artist)
Vusi Beauchamp
Lindo Zwane
Sifiso Temba
Azael Langa
Sizwe Khoza
Kealeboga Tlalang
FIRST FLOOR STUDIOS
Patrick Seruwu
Ludumo Maqabuka (Toto)
Taiwo Ohu
Ben Ngobeni
Bridget Modema
Lebogang Mugol
Victor Kuster
Sikelela Damane
SECOND FLOOR STUDIOS
Mbongeni Fakudze
Johan Stegmann
END STREET STUDIO artists: -
Odette Graskie
Toni-Ann Ballenden
Thina Dube
Linda Joan
Bronwyn Lace
Masetho Mohohlo
Chrisel van der Merwe
Fatima Tayob Moosa
Mmabatho Grace Mokalapa.
Paula Louw
Elizabeth Davison
SECOND FLOOR STUDIOS
Layziehound Coka
Goodlord Shoyisa
Jan Maanda Tshikuthula
Cromwell Ngobeni
Andrew Ntshabele
Themba Khumalo
Theko Boshomane
Arlindo Maunde
Petros Mwenga
THIRD FLOOR STUDIOS
Jake Michael Singer
Andrew Kayser
Adejoke Tugbiyele
Bambolwami Sibiya
Sanusi Olatunji
Greatjoy Ndlovu
Lindgrey Framers, Ntombi Mthethwa
Vusi Mbulali
Solomon Omogboye
Lynette Van Tonder
Percy Maimela
__________________________
AUGUST HOUSE
THE ARTIST PLAYGROUND
76 End Street Doornfontein
Events manager Kate Ballenden
August House
@august_house76
SHOW MORE