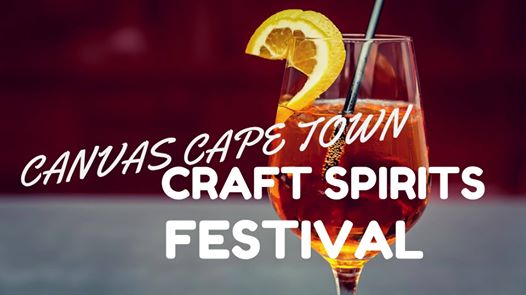 MONKS GIN
15th Sep, 12:00 pm
2 months ago
From novice enthusiast to the cocktail aficionado, the Craft Spirits Festival has something to please everyone's palate.
Brandy lovers, tequila aficionados, gin guzzlers, rum radicals, vodka vixens and mixologists will be able to indulge your senses and shake up your day while you mix and mingle with all our guests and vendors as we celebrate all things spirit and cocktail.
This is your chance to taste craft-distilled spirits from all over the country. High end gin, rum, cognac, brandy, vodka, tequila and more awaits you!
WHAT TO EXPECT?
You can look forward to great LIVE MUSIC during the day followed by our DJ closing out the night while you are being kept company by Cape Talk's one and only AFRICA MELANE as our MC for the day.
Meander through our premium spirit stalls, or just relax with your favourite drink! Bottles will be available for purchase to take home. Below is a list of the spirits that will be available for tasting and purchase.
Besides the lovely spirits on offer, make sure you try out our Gin on Tap, SA' first hemp infused gin (!) or enter the BMI cocktail competition where we have great prizes up for grabs! Come show off your skills!
Please contact preventssa@gmail.com should you wish to pre-enter the competition and make sure you stand a chance to compete – limited entries.
We will also have a new and fresh version of the Jaegerbomb, called the Bosbomb available to taste! Try it!
Our food vendors will also offer a delicious range of foods for all tastes. Examples of foods to look forward to:
Buttermilk fried chicken with garlic, ginger and coriander pickled veg, chipotle mayo on a brioche bun
Shaved sirloin Philly cheese steak roll, sauteed onions, peppers, mushroom, rocket and white cheddar.
Crispy hoisin pork belly, seasonal steamed veg and fragrant sticky rice.
Vegetarian and vegan options available!
TICKETS
Tickets are R180pp and includes entry to the event, a souvenir tasting glass, tastings and a full day of entertainment, fun and giveaways!
Get yours now on Quicket on http://qkt.io/iw4bVv
Please note that this event is age 18+ only.
DO NOT DRINK AND DRIVE
Bring a Designated Driver - Designated Driver tickets are R100 – no glass or tastings
Call and Use an Uber or Taxi Service
Call a Friend or Relative to come pick you up
PRODUCT LISTING FOR TASTING OR PURCHASE
GINS
Flowstone Wild Cucumber / Bushwillow / Marula Gins
Ginologist Citrus / Floral / Spiced Gins
Delalmar Classic Style / Citrus infused / Spring Floral Gins
Deep South Cape Dry / Ruby Hibiscus Gins
Monks Hemp Infused Mysterium / Medella / Mary Jane Gins
Wilderer Fynbos Gin
Bloedlemoen Gin
Flivver Rooibos Citrus Gin
Southern Cross Gin
Phantom Spirit of Knysna Gin
L'Agulhas Gin
Blomendahl Gin
Grey Hawk Gin
VODKAS
Deep South Chilli Vodka
KGB Classic Vodka
Blomendahl Vodka
Rooibos infused vodka
RUMS
New Grove 5 Yr & 8 Yr Tradition Rum
Plantation Rum
Oak Cask Rum
New Grove Silver / Dark / Spiced / Café / Honey Rums
Diplomatico Reserva Exclusiva
LIQUEURS
Cranberry Witblits Liqueur
Apple Crumble Cream Liqueur
Blomendahl Apple Liqueur
Lemoncello Liqueur
Rooibos Cream Liqueur
Apple & Rooibos Liqueur
Alter Schwede Special Herb Liqueur
WHISKY
Compass Box Scotch
- The Spice Tree / The Peat Monster
- Great King Street - The Artist's Blend
TEQUILA
Leonista Blanco 100% Agave
Leonista Reposado 100% Agave
Leonista Honey Reposado 100% Agave
Rogue Apple Pie Moonshine
BRANDIES
Die Mas Kalahari Truffle Brandy
Withington Voorkamer Brandy
Delalmar Copper Potstill Brandy
Oude Molen VS / VSOP / XO Brandies
Joseph Barry VS / VSOP / XO Brandies
Ladismith 8 Yr Old Brandy
Backsberg 10 Yr / 15 Yr Brandies
Jack Parow Brandy
Kaapzicht 15 Yr Brandy
Windmeul VSOP Brandy
Mimosa 5 Yr Old Brandy
Windfall the Hunter Brandy
Louiesenhof Marbonne Brandy
Groot Constantia VSOP Brandy
Tokara 5 Yr Old Brandy
Upland Organic / Drakenwijn / Leonardo / 24 Carat Brandies
Boschendal XO Brandy
GRAPPA
Oaked Shiraz Grappa
Dalla Cia Grappa
Chilli Chocolate Grappa
Wilderer Pinotage Grappa
Wilderer Shiraz Grappa
COGNAC
A.E. DOR XO 25 Yr / Napoleon 17 Yr / VSOP 8 Yr / VS 5 Yr Cognacs
WITBLITS
Oaked Witblits
PROUDLY SPONSORED BY DOWNINGS EVENT HIRE
SHOW MORE