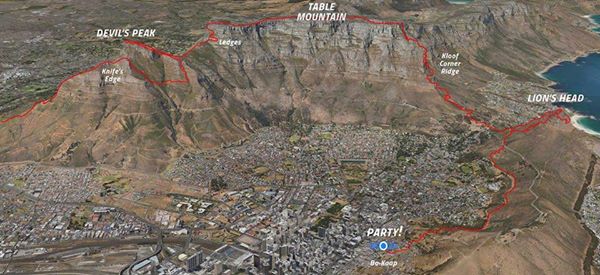 The Secret Adventurer
18th Aug, 05:00 am
2 months ago
This is the 2nd annual Three Stooges challenge, conquering the 3 peaks of Cape Town in a different way!
So stoked about the amount of interest shown (+-850 interested people!) but unfortunately the challenge will be limited to 15 Adventurers only...
Should you be interested, be sure to select the 'Going' button... Once you are in 'Going' status, you will be added to the waiting list. Please note that the people who took part in 2017 will get an automatic spot. I will contact you directly if you get bumped up the ranks or if someone needs a last minute substitution.
Also, if you not going to make it or realize you are to unfit, please change your status to 'interested' or 'not going' :)
It's going to be all fun and games, but you will need some serious mountaineering, hiking, trailrunning and endurance skills, due to the technical routes we will tackle. Note: this is not an official race but a gathering of liked minded individuals in search of adventure...
Lastly, the route map will change... I need to show you some new routes to descent and ascent the 3 Peaks :)
SHOW MORE