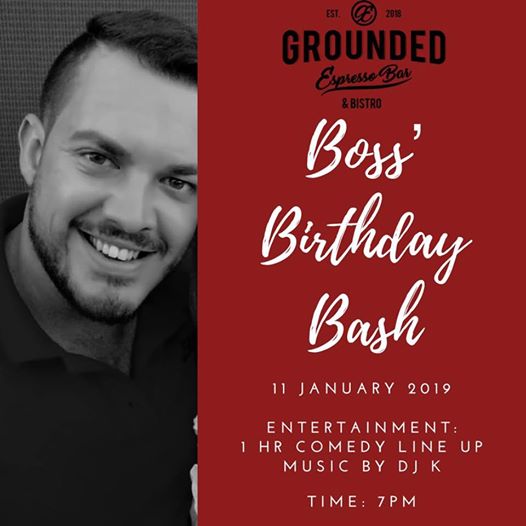 Grounded Espresso Bar & Bistro
11th Jan, 05:00 pm
2 months ago
Everyone It has been confirmed! Yes its true, according to the Dr's and mother, my birthday is on the 11th of Jan which is on the second Friday of Jan,
Its a Friday so that means we are going to party!
So lets get DOLLED up! Dust off those suits and lets get out those high heels hunny! Coz we are having a gala event!
Time: Starts 7pm - Kitchen will be open from 6pm
Entertainment: There will be a fantastic line up of comedians
A DJ will take us into the night
There is no entrances or anything like that! So organise an Uber - Get your asses here and lets party the night away!
#GroundedLive
SHOW MORE