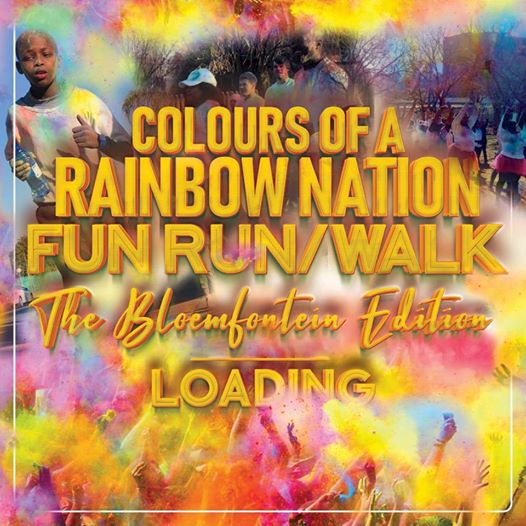 Bloyta1
20th Oct, 04:30 am
25 days ago
📢🏃‍♂️🔔🏃🏿‍♂️🔥🏃🏾‍♂️💡🏃🏻‍♂️⚡
Bloyta Projects under our flagship educational program the Interactive Dialogue will be leading a collaborative social initiative with the Hand-to-Hand Student Association, Sovereign Seeds PtyLtd, Audi Bloemfontein and Prudence Mncube, the ambassador of the initiative, in the form of a color run/walk where runners and walkers of all backgrounds and ages complete a 5 kilometer course. The initiative will take place in Bloemfontein on Saturday 20 October 2018, exact venue to be confirmed.
Colour fun run's/walks are a great way to bring families, friends and communities together for a kaleidoscope of fun. During the course of the initiative while dressed in plain white t-shirts participants will be doused with colour from head to toe. The initiative is called the "Colours Of A Rainbow Nation Fun Run/Walk" aligned to the unity in diversity theme and the intention is to make it colorful and diverse in celebration of our heritage, all in an effort to unite the community of Mangaung at large.
Tickets and plain white t-shirts are available and cost R50.00 each, but they are quickly running out so you better get yours soon. Can you believe it? only R50.00. JUST BUY A TICKET BRO!!
Exhibition, merchandising and food stalls are also available at a reasonable fee.
For more information on where to get yours contact +27 71 524 5979 or +27 79 413 2872.
See you there. 🏃🏻‍♂️🏃🏾‍♂️🏃🏿‍♂️🏃‍♂️
SHOW MORE