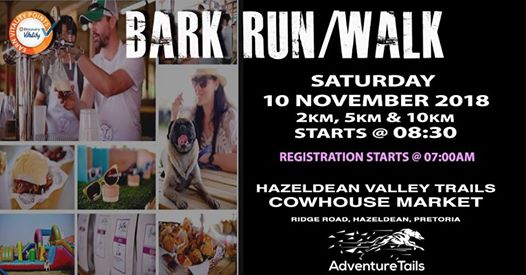 SA Runners Calendar
10th Nov, 06:30 am
2 months ago
Join AdventureTails for a fun filled morning at the Hazeldean Valley Trails and Cowhouse Market. We will have a late start to the morning but the routes will all be in the shade next to river. Finish in time for the Market which open at 10:00 and enjoy the rest of the morning at this wonderful venue.
Lots of free fun activities for the kids to do, delicious coffee available from early morning, craft beers to enjoy, live music, and very interesting stalls to browse through. We will have a 2km, 5km and 10km trail walk/run for the whole family.
You will earn 300 Vitality points for the 5km and 600 Vitality pounts on the 10km trail and will also collect the next piece of the puzzle (Bulldog).