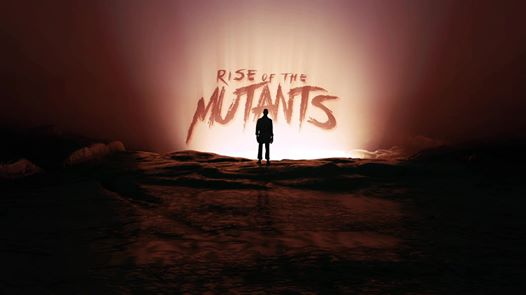 Origin Nightclub
25th Oct, 07:00 pm
a month ago
ORIGIN HALLOWEEN 2019
😈10 YEAR ANNIVERSARY SPECIAL 😈
Presented by HUNTERS 🍀
Come for the Boo's, stay for the Booze
🔥TEN YEARS of epic production history come together this year in our biggest, most monstrous, most magical, and most frightful RISE OF THE MUTANTS 🦇
👠DECOR 💄
Origin's Halloween has become the SA record-holder and the biggest club Halloween event in the country, with a giant haunted house and pumping dance floors, it now runs over a full weekend both FRIDAY and SATURDAY nights, in order to accommodate the huge audiences. Both nights are identical, and have exactly the same production. Doors open 8pm - 6am on both Friday 25th and Saturday 26th October.
🎧MUSIC 🎧
Friday night features razor sharp Techno act Teenage Mutants from Berlin Germany alongside our local champ chimp, the mischievous Chunda Munki 🐒whilst the Saturday night features the Origin resident evils 🤡
🦅ENTIRE HOTEL
Be sure to explore the ENTIRE building, even into areas which may usually be blocked off as on this night new areas are opened up and the entire club is a topsy turvy haunted underworld, with every nook, cranny, and alcove something of dubious origin awaits your perilous curiosity.
🌚FREE!!! Anxiety attack and heart palpitations for all 💦
----------------------------------
DOORS OPEN 8PM on both nights
----------------------------------
🎟TICKETS 🎟
COMPUTICKET
■ R150 regular
■ R100 in theme (R150 regular with a R50 bar voucher given on arrival to all epic outfits)
GATE TICKETS
■ R150 in theme (R200 with a R50 voucher for epic outfits)
■ R200 regular
🌶PS "EPIC OUTFIT" means an epic full outfit, eh! a decent effort, or full costume, or great make-up, not a plastic Alice band with 2 horns, or two stripes of red paint on your cheeks 🙄Not that there's anything wrong with a couple of pointy horns poking out yer head, but it's just not what we call "epic" 😜
8️⃣DOORS OPEN 8PM
🚫Please note that Origin member cards, and Origin App entry on this night will not be possible, since the whole entrance system is relocated outside, where there will be 3 cashiers working in parallel to ensure the queues are as short as possible, and moving as quickly as possible, throughout the night.
🎧FULL DJ LISTING 🔊
🦊 TEENAGE MUTANTS (Berlin) - FRIDAY ONLY ⚡️
🦊 CHUNDA MUNKI (Jhb) - FRIDAY ONLY ⚡️
🦊 SYZO
🦊 JOHAN BRAND
🦊 ICON
🦊 KNOTT
🦊 MUSIQUE
🦊 SENNORA
🦊 FUNKY B
🦊 SOKOOL
🦊 BASS ODYSSEY
🦊 CARLY O
🦊 EIGHTY6
🦊 ASVNTE
🦊 DEEP RYTHYM
🦊 SYBO
🦊 MELODICA
🦊 CRAIG RUDE
🦊 B-RAD
🦊 CHILLIES
🦊 DIGGY
🦊 YALE
🦊 PRINCE AL
🦊 BOUNCY TITTI
☢️THEME DRESS UP
The theme for Origin's epic 10 year anniversary is RISE OF THE MUTANTS which opens up concepts for outfit ideas in almost every conceivable Halloween direction, including:
X-MEN | ZOMBIE | DEMON | NUCLEAR RADIATION | ANIMAL | MUTATIONS | and any other abomination you can think of 😈 but as usual, Halloween theme means ANYTHING GOES! including sexy POLICE, PRISONERS, DEVILS, JOKERS, and plenty of plump juicy VICTIMS of all sorts of horror and disaster, and laughter.
💹QUEUES
Each year we strive to make the entrance faster and smoother, and reduce queue times, and this year we will have 3 parallel cashier queues to process as fast as mutantly possible. There will be regretfully no VIP, Members, Guest List, or App user benefits, as these all slow down the entrance too much.
🚾 OUTSIDE TOILETS 🚻
As much as we plan for no queues, we also know that when the building has reach capacity, some folks who timed their arrival poorly may have to wait a little while. And so this year for the first time, we will have a toilet trailer outside on the road, for use by anybody waiting in the queue who is bursting.
♌️THE MAZE 4.0
This year the maze features more trickery, twistery, and subterfugery than ever before, for anyone who is very claustrophobic or anxious and does not want to enter the maze, they can now choose to enter the club directly without passing through the maze entrance. However, we really dont recommend this, as the maze is designed with safety and enjoyment in mind, and it Halloween... so push yourself if you can 👹🤠
SHOW MORE