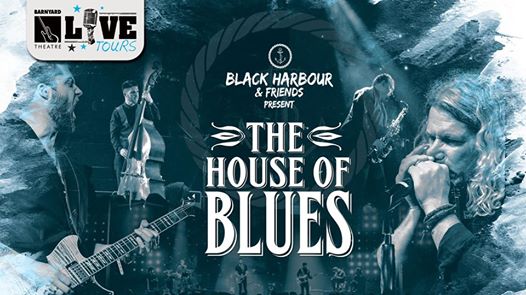 The Barnyard Theatre
24th Feb, 06:00 pm
3 months ago
Emperors Palace Barnyard
24 Feb - (Sun) - 20:00
Price: R150
BLACK HARBOUR & friends presents:
The House of Blues
An evening dedicated to the appreciation of the Blues. Classic Blues standards, guest appearances from well-known local musicians and artists New original music performed by Black Harbour.
To those who love the blues…this is a show for you.
It started way back in the Delta.
It moved across counties and countries. It founded jazz, created rock n roll, gave birth to soul.
It has had a greater influence over modern blues and rock music than we can even quantify.
This is what this show is about.
This is for people who love the deep passion, the hypnosis and the magic of this art.
A tribute to the musicians, magicians and artists who created the Blues. From the King of the Blues, Robert Johnson, into the Delta Blues, to the likes of Muddy Waters, Howling Wolf, BB King, Jimi Hendrix, Eric Clapton, John Mayer, Gary Clark Jr, and many more…
SHOW MORE