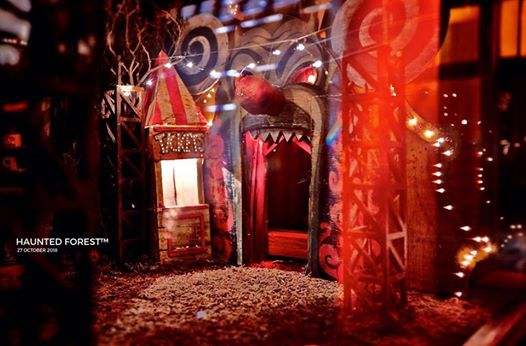 Picnics in The Park
27th Oct, 02:00 pm
3 months ago
The Haunted Forest™ | 27 Oct 2018 | Riversands Farm Village
Your host expects you to arrive in your most goulish costume, will you play the part and include a mask?
Our red hot Vixen Ladies will be manning this year's "Powder Room" to let you enter the hallows woods as guest or ghost?
As the mist rolls across the dam, a creature will arise out of the waters depth to meet you at the woods' entrance where shouts and screams will echo from the dark trees.
Enter the dark woods at your own peril with freaky fog, ghastly spiders and tutu Show girls, stop at the Saloon for girls girls girls or walk the plank with muscled pirates, toss a skull at the Freak Show or Trick and Treat!? Will it be a trick or will it be a treat?
A 3km woodland walkway, where plenty of live thrilling treats and surprises, for one night only with creepy eyeballs and skeletons will be found.
If your not playing in the forest with menacing witches or wizards, watch a film on the big screen!
SCHEDULE:
15:00 - VENUE OPEN TO ALL
15:30 - MONSTERS INC - Suitable for children
17:00 - 19:30 FOREST OPEN - Children Trick & Treat
19:00 - ADAMS FAMILY VALUES - PG
20:30 - 23:00 FOREST - Adults only
21:00 - THE CONJURING - Not suitable for children
23:00 - FOREST CLOSES
23:30 - VENUE CLOSES
NEW in 2018:
Extended scenes
We can't tell you all the new surprizes ;)
TICKETS ARE LIMITED AS PER 2017
Everyone, all ages, will be given access to the forest at night to enjoy it at it's best with set times, as per above. Note as this event caters to all ages, you choose to enter at your own risk in as far as some scenes will be more frightening than others.
SHOW MORE